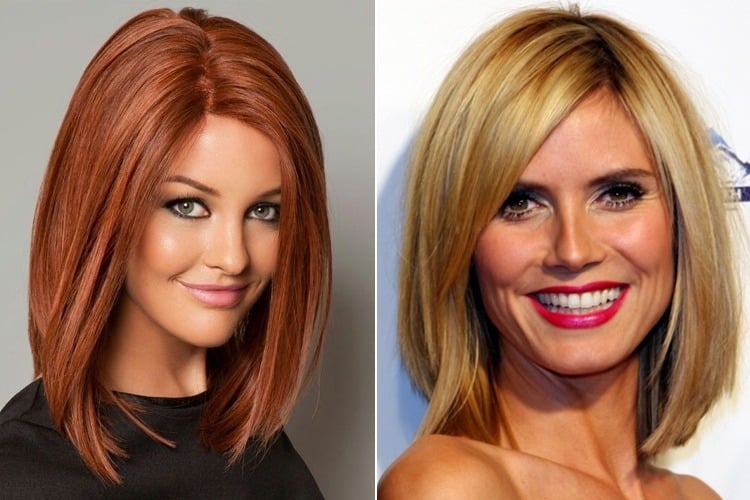 It's been said that it takes a special kind of woman to carry off a long bob hairstyle. While most regular woman are happy to play it safe and stick to their long or medium-length hair cut in almost unnoticeable layers, it takes a special woman to go to the hair stylist and say "Chop it off, I want a bob". Hair stylists are forever complaining that their clients are scared to try a short bob haircut. The constant phrase repeated is "I want a new hairstyle but I don't want to reduce the length." Well, there are not too many long bob hairstyles you can have done without reducing the length of your hair.
Here in India especially, we obsess over long hair. Even our so-called fashionistas and Bollywood celebrities seldom do anything totally daring with their hair. Bollywood celebrities stick to a safer side by selecting medium length bob hairstyles. So let's turn away from Bollywood and take a look at the international arena. While India still steadfastly refuses to adopt the bob, international models and Hollywood celebrities have embraced the bob for decades now. The long bob hairstyles are almost synonymous with a confident woman who does not have to showcase long hair as a symbol of her femininity. I think it's high time we took a leaf out of their books and start considering bob haircuts. After all, they do look exquisite and do a fabulous job in framing high cheekbones and making your eyes pop.
If you're still not very sure if a short bob is for you, then take a smaller step and get a medium shoulder length bob. Read on to know more about all the long bob hairstyles that you can choose from.
1. Cleopatra Bob
Inspired by the Greek beauty Cleopatra's look, this bob has a very arresting look. It looks best on uncoloured jet black hair. With a thick poker straight fringe, this bob frames your face almost like a curtain.
Check out singer Jessie J's Cleopatra bob.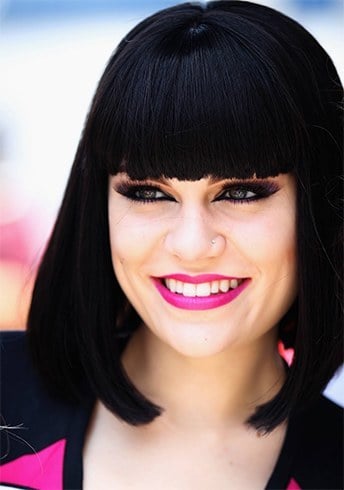 2. No-Fuss Bob
This is a straight bob, with no jarring elements or modern twists to it. A classic bob that is timeless and looks great with almost all outfits. It is also an easy-to-maintain fuss-free hairstyle that doesn't require you to make frequent parlour visits to blow dry and set your hair. If you prefer a low maintenance hairstyle that still looks chic, then this is the one for you.
Reese Witherspoon shows us how make this look work!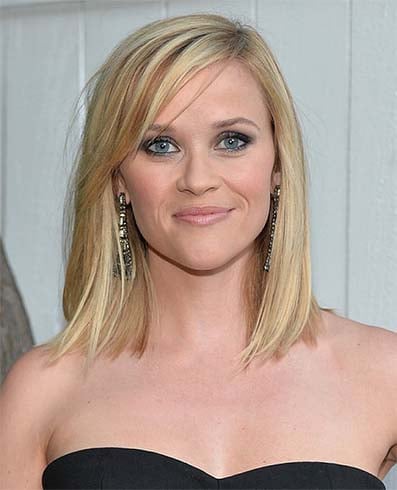 3. The Rachel
The famour (or should we say infamous) Rachel hairstyle that became all the rage when Jennifer Aniston sported it in the first two seasons of the Friends sitcom. She later confessed that she hated it and would never do it again. Well, she may have disliked it but the rest of the world went bonkers over it. It was termed "The Rachel" and women around the world were getting their hair cut like that.
The hairstyle has a lot of layers, combined with highlights to give it more depth and make the layers pop out. Love it or hate it you just can't ignore it. The Rachel was big back in the day and is still a favoured hairstyle for many after all these years.
Keep scrolling for more shoulder length bob haircuts.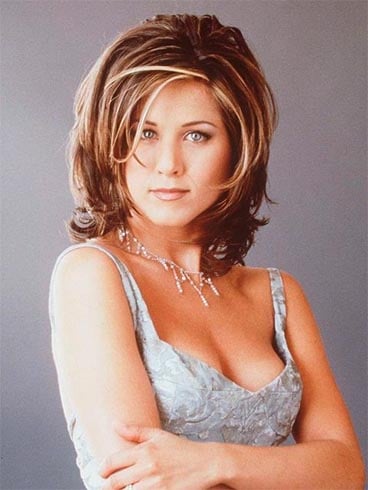 [Also Read: Prom Hairstyles For Long Hair]
4. The Edgy Bob
This is not a regular hairstyle that you can experiment with and is definitely not for everyone. Basically, it is a hairstyle where one side of your hair is cropped off close to the scalp, with your bangs and hair on the other side cut in layers. The end result is a very daring look. You would expect this look to look totally ridiculous, but in fact, it creates a very compelling visual that makes you want to take a second look.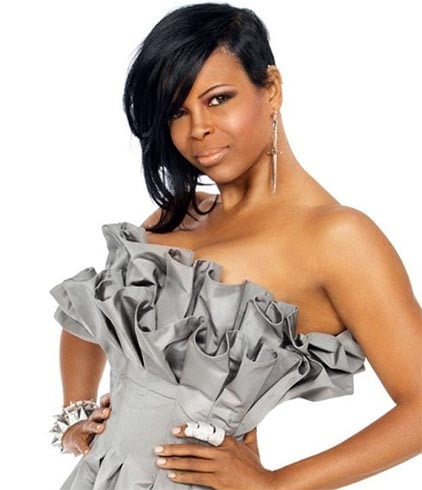 5. Uneven Bob
A more sombre variation of the edgy bob is the uneven bob. Here one side of the hair is shorter than the other. While it is not as drastic and dramatic as the edgy bob, this is still quite an adventurous look. The uneven bob has been made famous by celebrities like Beyoncé, Rihanna, and Victoria Beckham.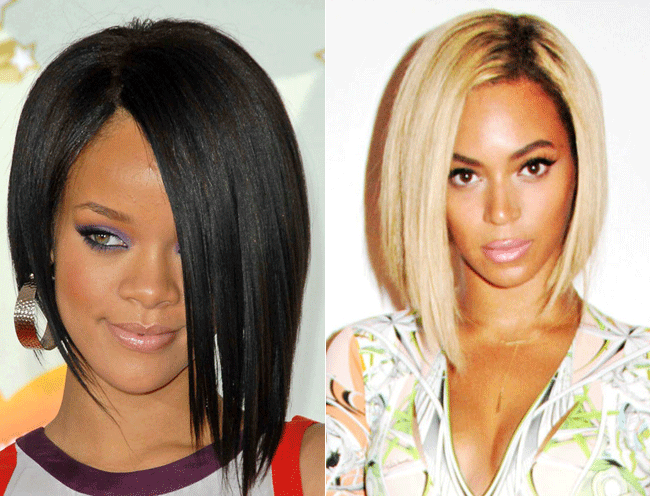 So if you're feeling tired of your long hair and are desperate for a change, a shoulder length bob just might be your answer. Consult with your hair stylist to find out which one will suit you best. And always take baby steps if you're not sure. The edgy bob and uneven bob are reserved for seasoned risk takers who are not afraid to chop it all off. The rest of us should test the waters with a less severe hairstyle to find out if a bob is for us. And if you fall in love with the bob, then you can experiment with all the risqué hairstyles.
6. Long Bob With Bangs
If you would like to experiment with your long bobs, then we suggest you try it out with bangs or fringes. This is a very flexible hairstyle where you can play around in terms of the length of the bangs, styling of the bangs, texture of the bangs, etc. The long bob hair frames your face perfectly giving it a very charming look!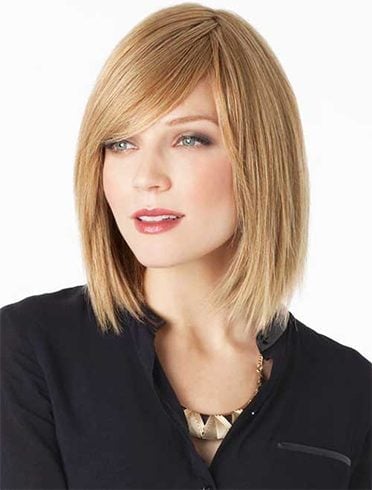 7. Layer It Up
Long bob haircuts can be easily styled with different kinds of layers. You can either opt for heavily layered long bob or simple layered long bob depending upon your preference. To make your layers even more prominent you can highlight them using hair colors. Layering adds a lot of volume and also gives sharp features.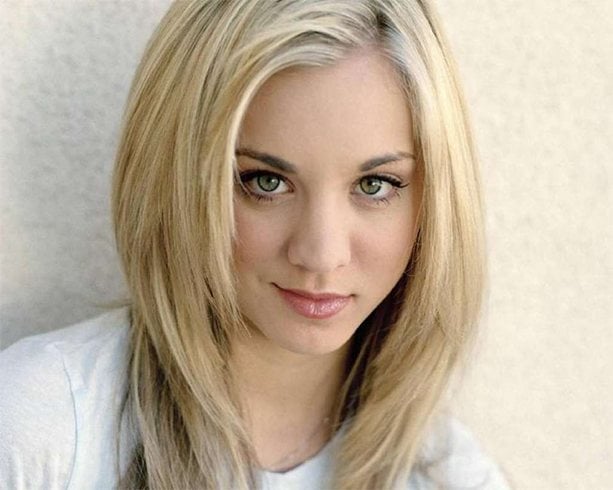 Images Source: pinterest.com