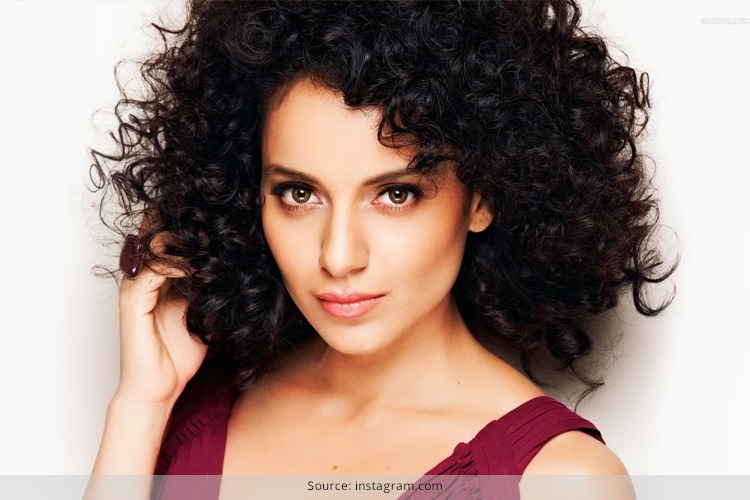 Have you ever wondered how gorgeous ladies with super-gorgeous curls manage their hair? What if they have no one around on a bad hair day, even while flaunting airport fashion? From Manisha Koirala to Kangana Ranaut, we have seen these beauties flaunt their curls like no one's business. And should you have the same curls – waves to spirals, here are ways to make those curls manageable and very easy! Flaunt them off darlings but first, learn how to treat curly hair.
[Also Read: DIY Masks for Curly Hair]
Curly Hair Tips – No More Expensive Parlor Visits
Goodbye chemical straightening agents and curling hot tongs, and goodbye to those costly parlor trips as well, we do not need that kind of routine to manage our curls anymore. So here is the deal, we need moisture for our curls to help them settle well, and in perfect harmony! And there are easy ways to care for your curly hair if you look into your kitchens! We have for you some awesome curly hair tips, to make those tresses a lot more manageable.
Stale Beer
Rinsing your curls with stale beer is what grandma always recommended, and she wasn't wrong at that. Stale beer has properties to rejuvenate curls and replenish them too. The beer molecules help revitalize the curls and make them shiny and soft, bouncier as well. Non-alcoholic dark root beer is the best to use, with regular shampooing and conditioning though. Give a final rinse with rose water to remove the smell of beer!
[Also Read: Coconut Oil Hair Mask Overnight]
Apple Cider Vinegar
If you are wondering how to treat curly hair, Apple Cider Vinegar is a bestie to the curls, and they help define the hair strands and remove all frizz too. Since ACV is acidic by nature, the pH levels of the hair are managed and you would have less hair fall too. More shine, more volume and more curls to flaunt, sans the buildup. You need to use a cup of ACV with a cup of water for the last rinse after you wash your hair.
[Also Read: Best Hair Serums In India]
Eggs To The Rescue
Hate the smell of eggs, so do we! What you could do is, take half a cup of raw sour yogurt and a tablespoon of rosewater, all added to the yellow and white of one egg. Mix them well and apply on the hair. The proteins in the egg and the fats too would bring in all the hydration, moisture and the restoration your curls need. Rose water eradicates the smell of eggs and curd nourishes the scalp too!
[Also Read: Foods for Healthy Curly Hair]
Threesome Hotness
Curly hair has a tough time allowing natural scalp oils to flow to the tip, which is why a regular hot oil massage is a must to indulge in. A hot oil massage would help the hair to bounce back with shine and life, sans the drying effect after a normal hair spa, in a few days. A mix of coconut, olive and almond oils (1tbsp each) when warmed and applied to the hair (root to tip) and kept for an hour- followed by a massage, helps with nourishment, doing away of the frizzy locks, tangles and knots, scalp issues, dryness and more.
[Also Read: Argan Oil Hair Mask]
Methi Seeds
Fenugreek Seeds or Methi seeds when crushed and boiled in warm oil can work miracles for curls and curly hair. A very potent herbal remedy this is, methi has plenty of lecithin in it, which acts as an emulsifying agent. The lecithin is solely responsible for bringing in the moisture much needed, locking the curls with shine and blocking out elements that destroy the hair textures too.
[Also Read: tea rinses for your hair]
Let's Go Au Natural
We cannot stress enough on the importance of going au natural with hair and skin care, and especially when it comes to your crowning glory. How else do you think our mothers and grandmothers with long curls managed their tresses back then? Conventional shampoos dry your hair; conditioners are drying too, so let's use what we have at home with easy curly hair tips to use.
[Also Read: How to Take Care of Curly Hair]
Need more ideas on how to handle curly hair? But first, we would like to learn from you on your home remedies too! Do write in!