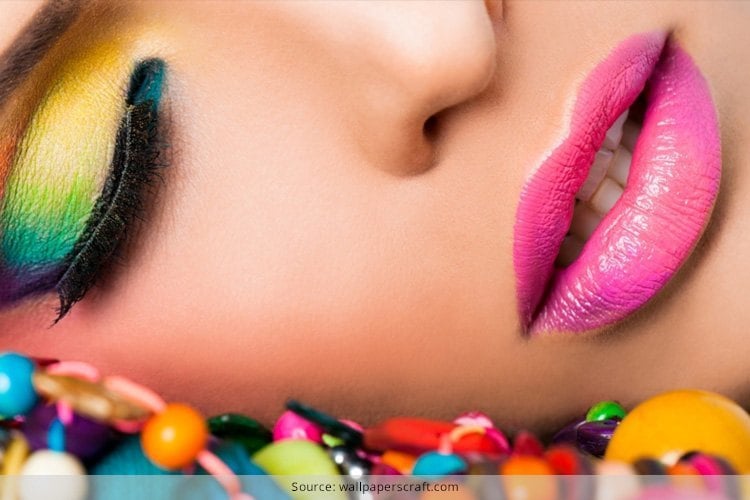 This Diwali, you wouldn't want to be the run-of-the-mill beauty flaunting the same old diwali makeup tips your friends have been using all these years. With so many more creative ideas for lip makeup to flaunt, and in various shades to match those anarkalis, sarees and lehengas that too, why would you just want to stick to lip shades simple and common.
Let's get started with some gorgeous Diwali makeup tips for lipsticks
Here are 10 stylish lip shades for diwali makeup that would make your Diwali a memorable time to talk about. Go on and experiment from now!
[Also Read: Celebrities Wearing Read Lipstick]
Orange Lipstick Shades
Deepika Padukone has flaunted the shade of orange at most events and gala occasions, which is proof that dusky skin can flaunt the colour best. Wear it right with anything you want, and even the minimalistic accessories on you would be complimented.
[Also Read: Best Orange Lipstick]
Lipstick Shades for Formal Family Get-Togethers
You wouldn't want to be too perky with those lip shades, especially in front of MIL, so what you could do best would be to doll those lips in glossy neutral shades. An eye catcher with subtle notes for sure, MIL would be happy seeing you too!
Dolling Up Like Rihanna
A shade of celebrity singer Rihanna, so bold and deep is what we should try out this Diwali. If you want, you could pout those lips for the selfies too, but not without a touch of translucent powder in the middle of the lips, over which the glossy red goodness falls!
Taylor Swift Red Lipstick
We really cannot pin-point the X-Factor with reds so fiery on those lips, but while the festive season is on, you would be invited to dinners and more. Your significant other would be amazed at your sassy festival makeup too.
[Also Read: Red Lipstick Shades]
Think Bordeaux for Diwali
Not the region in France, but an inspirational shade for lipsticks in the range of Bordeaux. Deep maroons to sassy purples, these are shades that you should try to break away from the conventional red and pinks – a luscious vamp is what everyone needs around, sometimes!
Glossy Brown Lipstick Shades
Versatile and so stylish, the glossy brown lip shades match indian skin tones and our ethnic wear too. Perfect for daytime events and the night time saga, for a little more shine after sundown, one could enhance the lips with shimmer powder touches on the pout.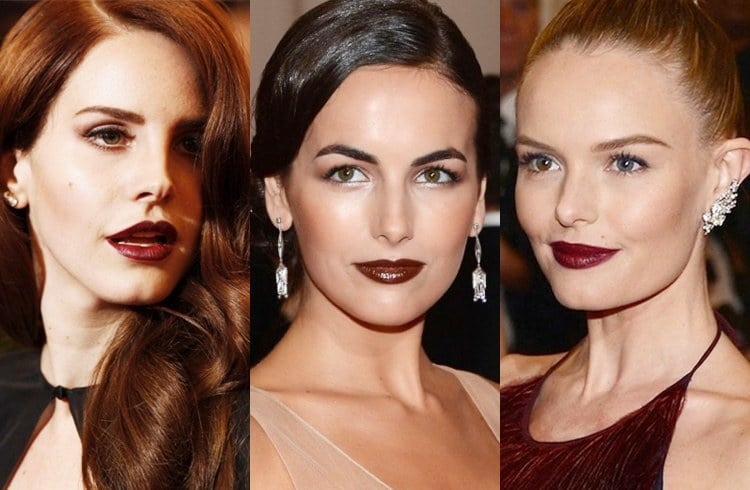 Deep Purples
Prunes and purples for the evening out with crackers and mithais to devour, why not? You wouldn't have to wait for the accolades to start pouring in, for the lips that talk would garner more of them and in a jiffy that too, with easy diwali makeup at home!
[sc:mediad]
Red Wine So Fine
Need we say more? The beauty of red wine shades for the lips cannot be underestimated. Not only does the colour enhance the pout so well, but would also make the seductive lips the attention on the face. Best for girls who wear specs and would like a little more than the usual attention too!
Matte Chocolates
"Kuch meetha ho jayee" says a famous celebrity when talking about sharing the gift of sweetness at the festival of lights, Diwali. But we aren't talking on the same lines though, although the sweetness effect can be brought about on those lips with a touch of chocolate.
Sheer Berries
Plums and berries for the 2015 lip trends have been told so by the fashionistas and makeup gurus worldwide, to use. Dolling up in the range of hues provided, thus makes more sense too!
[Also Read: Plum Lipstick Trends]
Have fun ladies and let those hot lips do the talking. We have shown you the ten top trends that are doing the rounds and you should learn a little on How to look beautiful this Diwali. It is now time for you to create pataka-magic!
Hope this article on Diwali makeup is helpful to all.