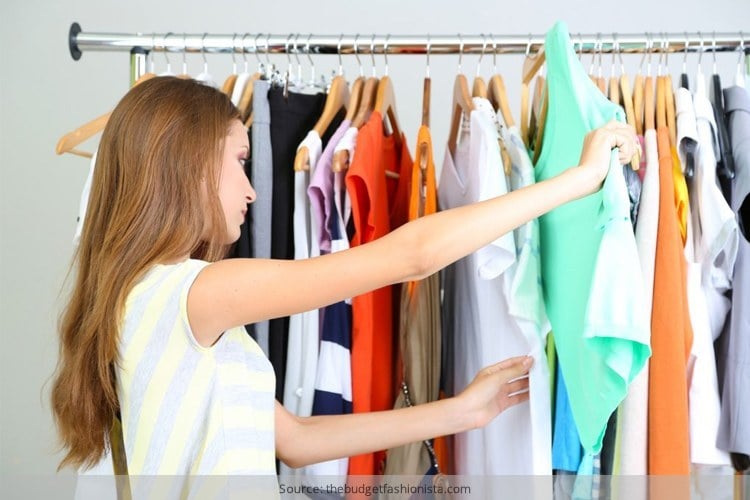 Ask any ordinary girl to a fashionista and they go gung-ho on clothes. Flea market to shopping in luxury malls is a pet agenda for Ms Betty to Mrs. Batra. Stack your wardrobe with clothes and clothes, but know how to take care of your clothes?
Here Are Some Ways To Take Care Of Your Clothes
There are umpteen and surprising ways to take care of your clothes. Remember, there aren't any special products to keep your white garments look sparkling new, and dark ones look colour sharp. Only thing which is needed is a bit of your time and attention towards your clothes.
[Also Read: Different Ways On How To Make Your Clothes Smell Good]
Here are some thoughtful tips on caring for your clothes, which you can happily share with your beti, bahu, maa or bum chums.
Read The Labels
How many times do we check out this basic step while looking after our clothes?
All items of clothing come with a tag that shows care instructions on how to wash the dress. If it doesn't, you need to identify the fabric used and identify similar machine-wash settings from other items of clothing.
There are some clothing items that need you to hand wash them, or put then in 'delicate setting' mode while using washing machine.
Ever thought why clothes fade away or shrink in the process of laundry. That's because warm water pulls of colour from the fibres leading it to the drain.
If the label tells you to cold wash, then use warm wash only. How to take care of your clothes is not a tedious process, but a step wise way to go about it.
Laundering
To keep your clothes in great shape, here are some laundering tips:
[sc:mediad]
Wash dark clothing items inside out as this will hold their colour. Darker material such as jeans, black blouses are liable to fade in the wash if done the other way round.
Buy a Clothesline or Drying rack.
Wash clothes with metal items such as buttons and zippers separately, never with delicate items such as silks or knits.
Give up the regular bleach. Though it makes white garments whiter, it ends up staining colored clothes and damaging delicate fibers.
Wash your clothes less, as tumbling, and coming in contact with other garments can leave your garments faded, stretched, and damaged. Ideally wash your clothing after three wears.
Learn Basic Repairs And Alterations
Small little things such as replacing a loose thread or a missing button is a wonderful way of Caring For Your Clothes. Go for a simple sewing kit. It will not only make your clothes last longer, but also save you money.
So what if you have never sewn before. There are so many online videos today that teach you everything you need to know, from buttonhole stitching to repairing a zipper.
Iron With Care
There is always a good chance to end up burning the fabric, whenever you are ironing your clothes. So always use the right heat level for the fabric type you're ironing.
[Also Read: Online Shopping Guide]
Here's a guide on the right heat dial that goes with the various types of fabrics:
Cotton: 400° F
Viscose/Rayon: 375° F
Wool: 300° F
Acrylic: 275° F
Polyester: 300° F
Silk: 300° F
Lycra: 275° F
Nylon: 275° F
One question that might pop in your mind – why should we take care of clothes when they're bound to wear out, fade, and change shape after wearing them. But, it pays to be little more careful in the way you clean, handle, and store your clothes. When done so, you can get months and years of extra wear out of each piece.
Hope you liked these tips on How to take care of your clothes. Write in and tell us how these benefited you.