Head past the break to enjoy an anthology of quotes from famous fashion legends and personalities, who understood fashion like no other. These fashion quotes and style quotes have left a mark in the fashion world.
Best Fashion Quotes for All Time
Fashion quotes that have made history and inspired generations make for an interesting read for fashionistas across the world. Here is a collection of style quotes from demi-gods and goddesses of style who defined fashion and created trends that went global.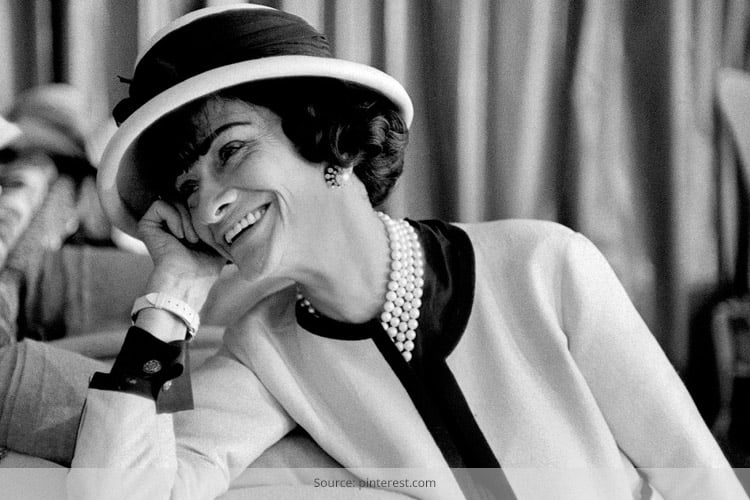 Coco Chanel
It won't be wrong to tag Coco Chanel as the Goddess of 20th-century fashion. Her legacy is so great that fashion enthusiasts make pilgrimages to her Paris apartment.
Her bobbed hair, bright red lips and outspoken manner brought in revolution, breaking the orthodoxies American barriers that stood in front of modern fashion. This smoking, outspoken woman was never married, but two affairs; English industrialist Arthur "Boy" Capel – who lent her the money to buy Rue Cambon and Duke of Westminster Hugh "Bendor" Grosvenor, the richest man in Europe.
"I don't do fashion, I AM fashion."
"There is no time for cut-and-dried monotony. There is time for work. And time for love. That leaves no other time."
"Luxury must be comfortable, otherwise, it is not luxury."
"Fashion fades, only style remains the same."
"Innovation! One cannot be forever innovating. I want to create classics."
"A woman is closest to being naked when she is well dressed"
"Elegance is when the inside is as beautiful as the outside.
"Dress shabbily and they remember the dress; dress impeccably and they remember the woman."
 "A woman who doesn't wear perfume has no future."
"It is always better to be slightly underdressed."
"A fashion that does not reach the streets is not a fashion."
"If I cut my hair, others did. If I shortened my dresses, so did everyone else."
 "The most courageous act is still to think for yourself. Aloud."
Marylin Monroe
She manifested the stereotypical image of the "dumb blonde," but Marilyn Monroe was neither a dummy nor dumb. While most of the people in the world remember her as the Hollywood bombshell with the bedroom eyes, very few know her as a complex woman, who was prudently inquisitive, poetess, deeply emotional and sometimes sad. Shelley Winters, Monroe's best friend had this to say,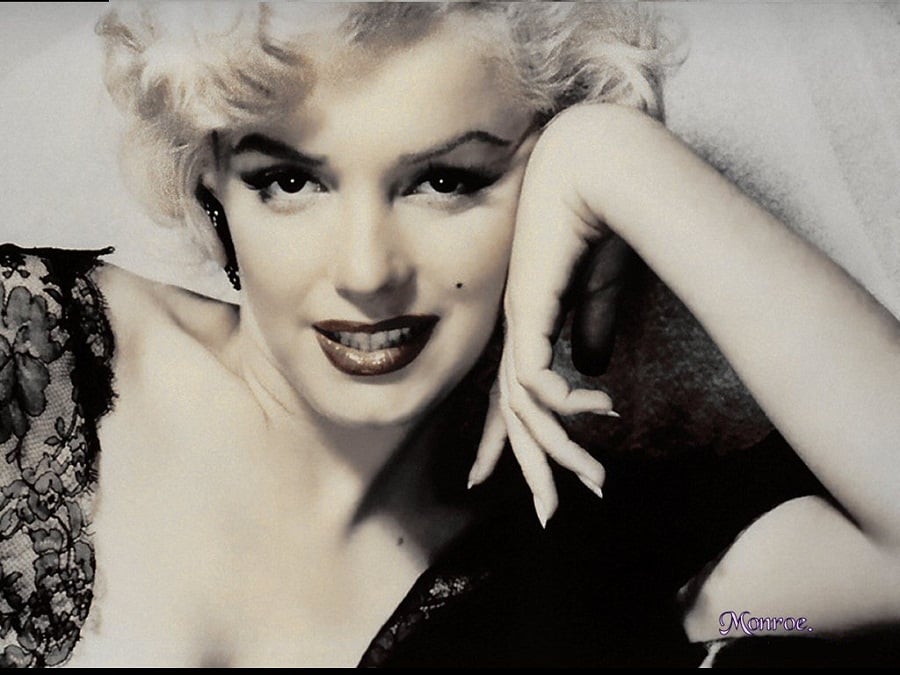 "If she'd been dumber, she'd have been happier."
Monroe was an avid book lover and had a large personal library, an impressive IQ (reportedly 168). Her words speak for themselves. This pop culture icon proves through her quotes that there was more to the woman behind the dazzling Hollywood facade.
"Give a girl the right shoes and she can conquer the world."
"What do I wear in bed? Why, Chanel No. 5, of course."
"If you're gonna be two-faced at least make one of them pretty."
[sc:mediad]
"I don't know who invented high heels, but all women owe him a lot."
"I am invariably late for appointments – sometimes as much as two hours. I've tried to change my ways but the things that make me late are too strong, and too pleasing."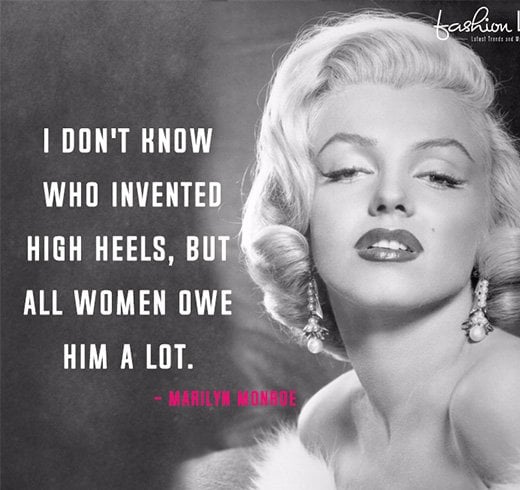 "Your clothes should be tight enough to show you are a woman, but lose enough to show you're a lady."
"If I'd observed all the rules, I'd never have got anywhere."
"Imperfection is beauty. Madness is genius. It is better to be absolutely ridiculous than absolutely boring."
"The body is meant to be seen, not all covered up."
"I don't mind living in a man's world as long as I can be a woman in it."
"Hollywood is a place where they'll pay you a thousand dollars for a kiss, and fifty cents for your soul."
Christian Dior
Born in France, Christian Dior established one of the most popular and influential fashion houses in the world. He brought about a revolution in the fashion scene with his bold post-war designs. Taking a leap into every category of the fashion world, every product of Dior stands at world-class quality. With fashion houses all around the world, the current owner of them all is Groupe Arnault.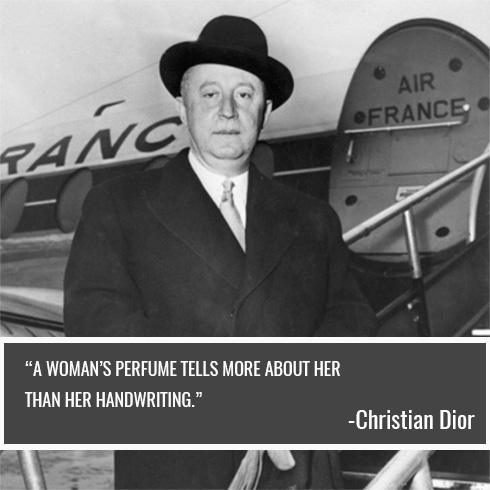 "A woman's perfume tells more about her than her handwriting."
"Perfume is the indispensable complement to the personality of women, the finishing touch on a dress."
"Real elegance is everywhere, especially in the things that don't show"
"No fashion is ever a success unless it is used as a form of seduction"
"Make me a fragrance that smells like love"
"Grooming is the secret of real elegance. The best clothes, the most wonderful jewels, the most glamorous beauty don't count without good grooming."
"Happiness is the secret to all beauty. There is no beauty without happiness."
"Bright reds – scarlet, pillar-box red, crimson or cherry – are very cheerful and youthful. There is certainly a red for everyone."
Ralph Lauren
Born as Ralph Lifshitz in the Bronx, New York, Ralph Lauren was quite fashion-centric from his childhood days. He would spend his entire hard-earned money on an expensive suit. the day he decided to become a fashion designer, he did not study fashion designing, but went on to earn a business degree. What began 40 years ago with a collection of ties, his label has grown massively into the world of men's fashion, redefining American style.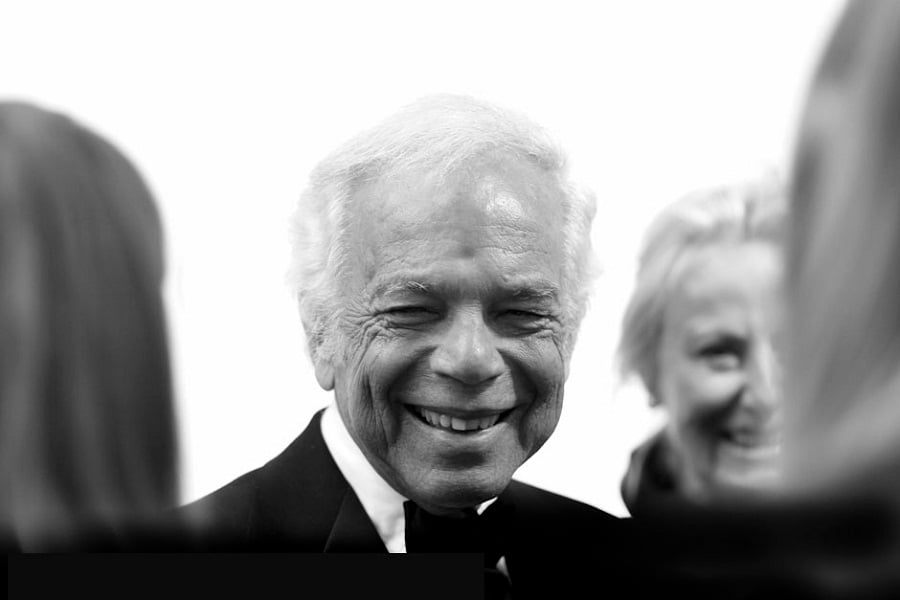 "I don't design clothes, I design dreams"
"Fashion is not necessarily about labels. It's not about brands. It's about something else that comes from within you"
"Style is very personal. It has nothing to do with fashion. Fashion is over quickly. Style is forever."
"I don't design clothes, I design dreams."
"They know they're going to look beautiful, and I don't think women should look like costumes. They shouldn't look like fashion victims."
"I am constantly drawing inspiration from everything I see—the places I travel, the people I know and the movies I see."
"When I create a collection, I approach it with a cinematic point of view—I am not designing clothes, I'm creating a world."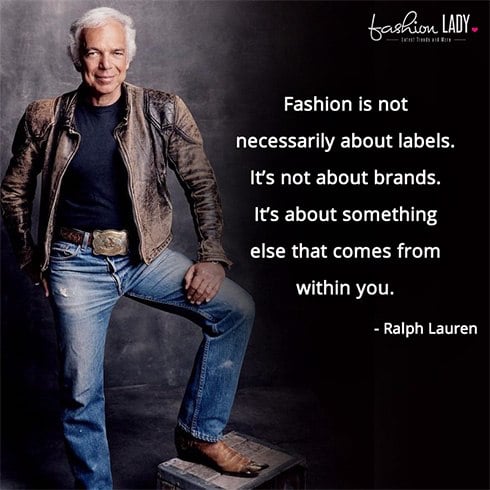 "Every time I design clothes, I'm making a movie."
"Glamour is an attitude—it's the expression of a certain kind of confidence. A glamorous woman is always elegant, but she also possesses an air of mystery and excitement. She's dramatic—almost untouchable."
"My point of view is I'm designing for the person who buys the clothes, and I'm filling their world, and I'm not making a dress, I'm making a dress for them."
"I've never wanted to be in fashion. Because if you're in fashion, you're going to be out of fashion."
Yves Saint Laurent
Yves Saint Laurent or YSL, also known as Saint Laurent Paris, is a luxury fashion house founded by Yves Saint Laurent and his partner, Pierre Bergé. The founder of the brand died in 2008.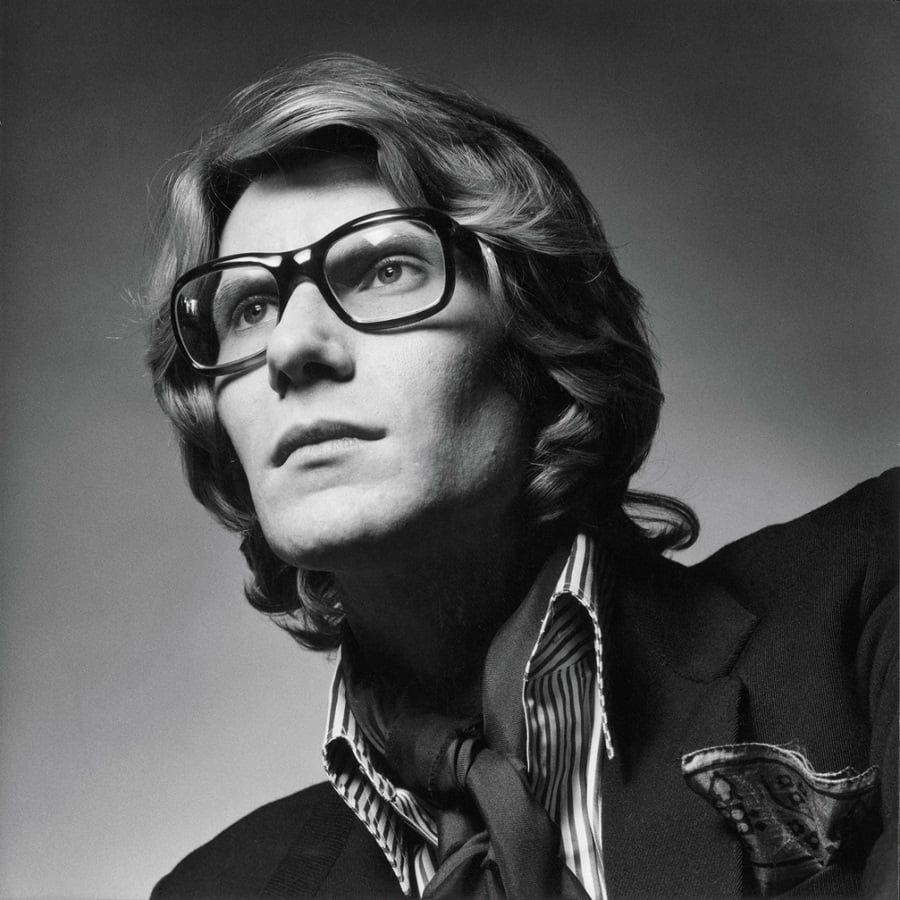 Yves Saint Laurent had once said, "Chanel freed women, and I empowered them." He is considered as one of the greatest names in fashion history. Founded in 1961, the legendary house, YSL has given to the world a collection of fabled pieces including the Mondrian shift, Le Smoking tuxedo, the safari jacket, the see-through dress, boxy jersey suits and wide-leg trousers.
"Fashions fade, style is eternal."
"The most beautiful makeup of a woman is passion. But cosmetics are easier to buy."
"Over the years I have learned that what is important in a dress is the woman who is wearing it."
"The most beautiful clothes that can dress a woman are the arms of the man she loves. But for those who haven't had the fortune of finding this happiness, I am there."
"I have often said that I wish I had invented blue jeans: the most spectacular, the most practical, the most relaxed and nonchalant. They have expression, modesty, sex appeal, simplicity – all I hope for in my clothes."
"I am no longer concerned with sensation and innovation, but with the perfection of my style."
"It pains me physically to see a woman victimized, rendered pathetic, by fashion."
If you enjoyed this post spread it by emailing it to a friend or sharing it on Social Networks.