The effect of some trends wane off easily while there are others that keep on resurfacing. Case in point: 2020 and 2021. Some of the biggest styles are making its comeback. For instance, 2019 was a tribute year to the 60s, 70s, and 80s fashion. And 2021 is so ready to repeat and embrace the polka dots, floral prints, crochets, sequined clothing and the like. And we are sure no one would mind the cycle. Above everything else, the goal for this season is to have fun with our wardrobe.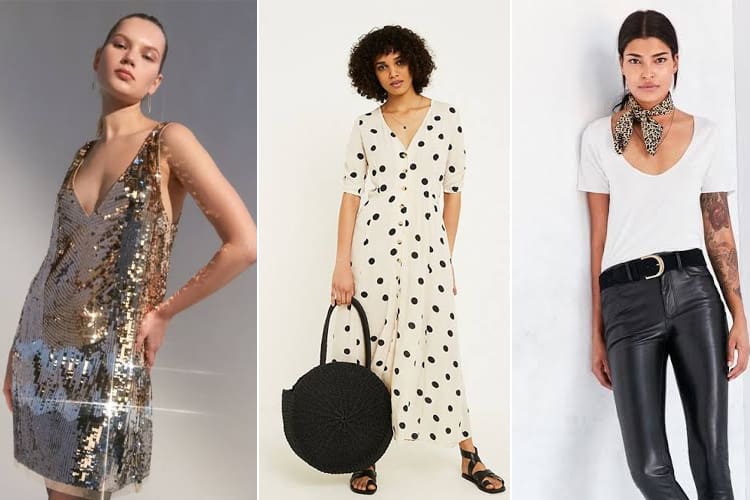 Watch out for these Eight Trends from 2020 in 2021:
Take a look:
1. Flared Bottoms:
One of the trends that have resurfaced in 2021 is the flares. The '70s trend will be seen not only on denim pants, but also knee-length denim skirts. Wear the perfect pair of flares this year with heels to give it full justice.
2. Polka Dots:
The fanciful and bold polka dotted prints have leaped into 2021. It isn't a surprise at all, considering the fact that we hadn't enough of it in 2020. You can style yours with solid-hued clothing or if you on the daring side then wear it with stripe prints.
3. Hot Pants:
Dare-baring cutoffs trend may be closed, but other leggy trends that reemerged in 2020 like the hot pants will be a welcome choice in 2021 as well. Embrace the bold bottoms on date nights and you'll be sorted.
4. Psychedelic Florals:
Sure, classic and girlish is still in-trend, and that is why the floral print is going to make its full bloom in 2021. However this year it may experience a tiny makeover with options from vibrant hues, abstract designs, giving attires a cool twist.
5. Crochets:
You'll see the '60 crochet fabric style still coming your way for next season. The vacation-feel material isn't just going to be seen on beach wear sarongs or cover-ups but on tops and dresses in 2021.
6. Bralettes under Blazers:
Another popular trend from 2020 was wearing a blazer with a bralette. This off-duty look is making its way back this year. The newer designs are playful allowing to show-off midriff while still staying covered up. You may opt for high-waist trousers for coverage.
7. Soft Leather:
There's no mistaking the soft leather that everyone was obsessed with last year. This style can be dapper or funky, but no what matter what the style is, it adds a great dimension to your look like no other.
8. Sequins:
Don't be scared to try the sequin trend this year. It's another season to shine quite literally. Many designers have given their stamp of approval of the sequined trend already. Whether you opt for a shimmery gown or suit, prepare to be a class apart.
These are all the trends that will reemerge in 2021. Hope you will be clear with your choices with our selected choices above.