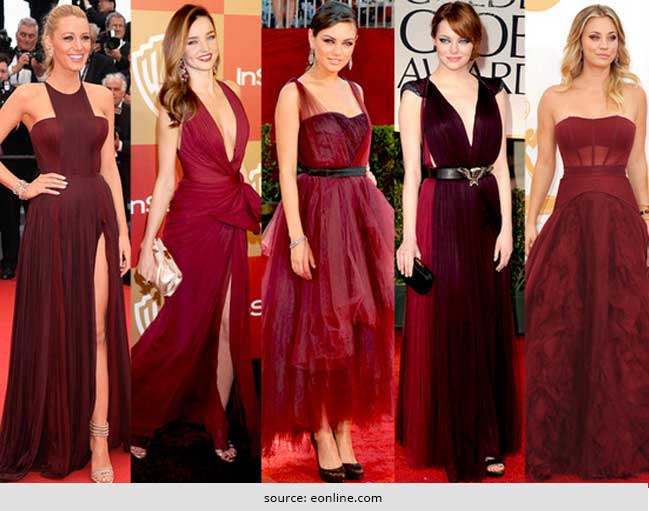 Marsala – a rich and sophisticated color that exudes a seductive earthiness, much like the wine it was named after, has been chosen as the official color of 2021 by Pantone, the global colour authority. When asked why they picked Marsala as the colour of the year the executive director of the Pantone Color Institute had this to say:
"This hearty, yet stylish tone is universally appealing and translates easily to fashion, beauty, industrial design, home furnishings and interiors."
The best thing about this color is that it suits all skin tones and works well for both men and women's wear. What's more, you can wear Marsala throughout the year; it will look good with floral prints for a summer/spring look and will work well with your winter wardrobe as well. Is it any wonder then that it has been picked as the official color of 2021?
Let us look at ways in which we can incorporate this beautiful shade into our wardrobe.
Give Your LBD a Break
Going for a party? Chuck your little-black-dress and go for a dress in a rich shade of Marsala instead. Its deep undertones will make you look radiant and will be a welcome break from the predictable LBD.
Here's an elegant party look created using clothes and accessories found at eCommerce websites. The floor-length maxi looks sophisticated and elegant with its simple cut and style. Pair it with a pair of gold-toned pumps to complete this party look.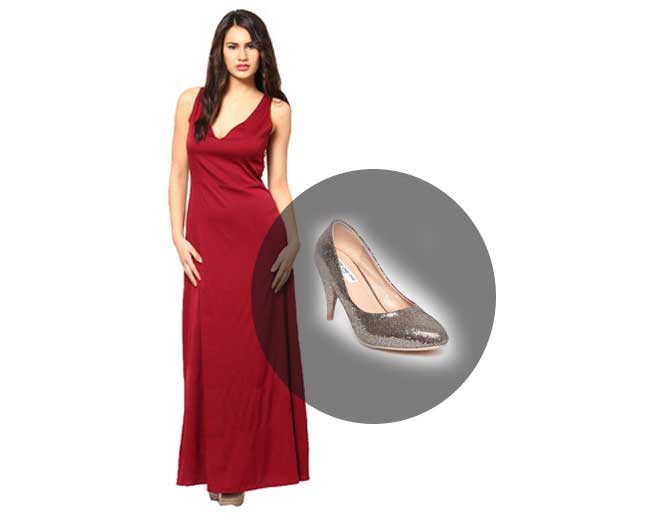 Marsala in Ethnic Wear
The deep wine-red gives itself beautifully to Indian wear. Be it a saree or a salwar, Marsala looks rich and royal and is the perfect color to be worn for grand functions and dinner parties.
This anarkali set with its embroidered vest is a sure show stopper. Pair it with statement earrings and black high heels and you are good to go.


Or if you're more inclined to wear a saree, this two-toned saree in a striped pattern is sure to bring out the diva in you. Pair it with a golden clutch and rose-gold sandals for a look that is classy and tasteful.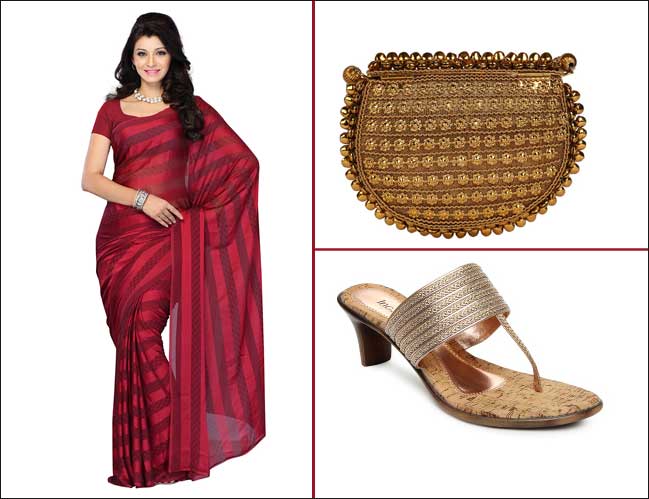 Hollywood's Love Affair with Marsala
[sc:mediad]
Hollywood has had an ongoing love affair with Marsala long before Pantone announced it as the color of the year. Many Hollywood celebrities have been wearing it to the red carpet over the years. From super model Miranda Kerr to the Big Bang Theory star Kaley Cuoco, Marsala seems to have enthralled them all.
Color Combinations That Work
Apart from the metallic color combinations that we've looked at, Marsala can also be paired with pastels to create a look that is strong yet feminine. The combination of deep red with pastel will help make both the colors pop.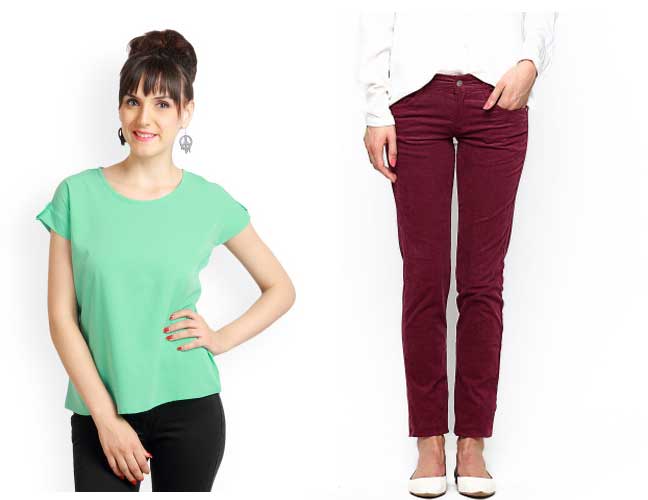 Marsala can also be paired with the neutrals (white, black, and grey). This is actually a great color combination for work. Simply combine a grey formal skirt with a deep maroon shirt for a professional yet stylish look. Finish the look with a pair of shiny black pumps and you are ready to take on the corporate world.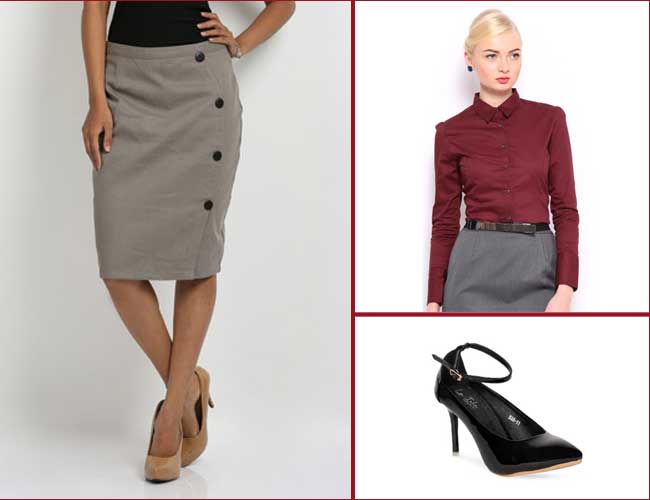 Wear One Marsala Item at a Time
If you're unsure of how to adopt this color trend, you can ease into it by wearing one Marsala item at a time. Here are some items found on shopalike.in that would be a great addition to your wardrobe.
A pair of knee-length Marsala coloured boots. You can pair them with blue or black jeans for a fun look.
Or how about a Marsala jacket, or even a stole?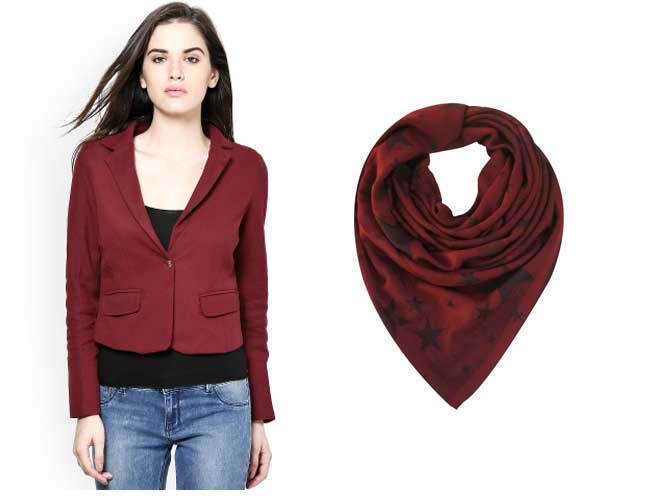 There are numerous ways in which you can successfully incorporate this color into your wardrobe. Take a leaf out of Rihanna's fashion book. The pop diva paired deep wine-red lips with a pale pink outfit for a captivating look.
Now that you know Marsala is THE COLOR of 2021, go ahead and embrace it, make it work for you – your style, your rules, your way!