The feel good colour is the colour of the year. As announced by "The Pantone Colour Institute" on Wednesday, "Living Coral" is the chosen hue for the year 2019.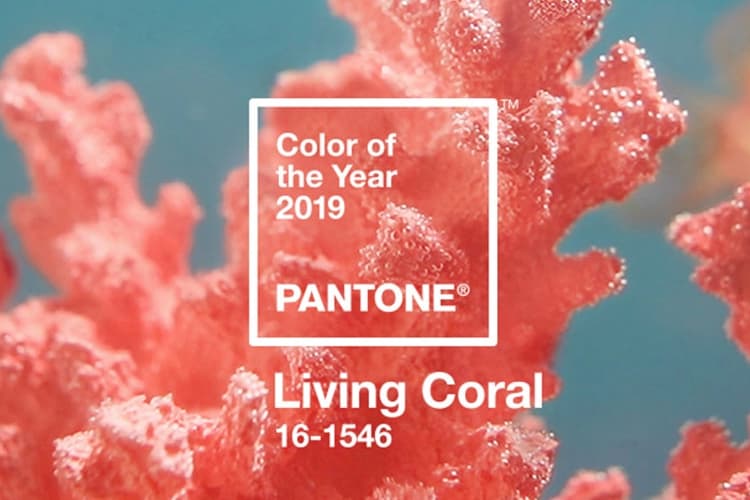 The Institute that has been announcing a color every year since 2000, has opted for the lively and soul nourishing hue this year.
Justifying their pick, Laurie Pressman, Pantone's VP, shared her thoughts just a day ahead of unveiling the shade for the year. Pressman told to The Associated Press that, "With everything that's going on today, we're looking for those humanizing qualities because we're seeing online life dehumanizing a lot of things.We're looking toward those colors that bring nourishment and the comfort and familiarity that make us feel good. It's not too heavy. We want to play. We want to be uplifted."
Pressman and her team at Pantone seem to have been seeking a more reassuring element while picking the color for the year ahead. Living coral, the color of underwater reefs represents one of the earth's most essential and magnificent ecosystems. "Living Coral is vivifying, but it's not so overpowering and in your face," she said. "It's bright enough, and engaging."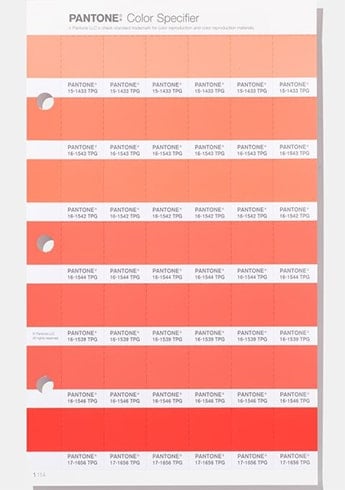 In addition to its liveliness the shade is a nurturing one as well, that appears in our natural surroundings and at the same time displays a lively presence within social media. Asserting on the rising importance of social media, Pressman said that, "We're seeing so much more saturated color.That's the influence of social media because people want things to stand out. This is definitely a color you see on social media."
Sociable and spirited this life affirming hue with a golden undertone energizes and enlivens at the same time.
The organisation shared in the Press Release that the color "is evocative of how coral reefs provide shelter to a diverse kaleidoscope of color."
The color is also being associated with its retro properties. While the colours presence can be traced back to the Renaissance era, the shade made it's big impact in the late 40's and early 50's.
Prominent designers made way for the exuberant color on their Spring 2019 runways. Marc Jacobs leaded the coral bandwagon with a collection packed with pastel hues including a range of blush coral looks.
From silhouettes, to accessories, to housing, the pretty corals are ready to take over the colour palette.
Scroll through to see our top picks from the runway this year for wearing and carrying the living coral come Spring 2019.
[Pantone Colour Of The Year 2018]
Top Looks From The Runway In Pantone Color Of The Year, "Living Coral":
Marc Jacobs 2019: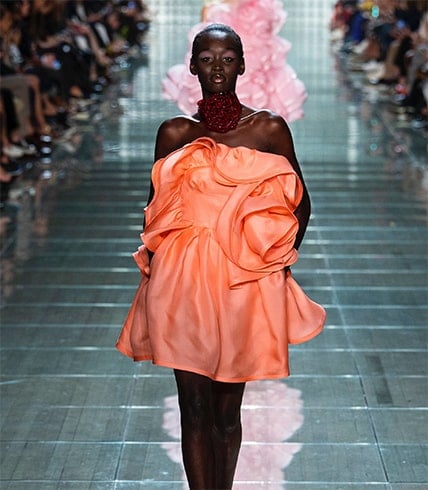 Fendi Spring 2019: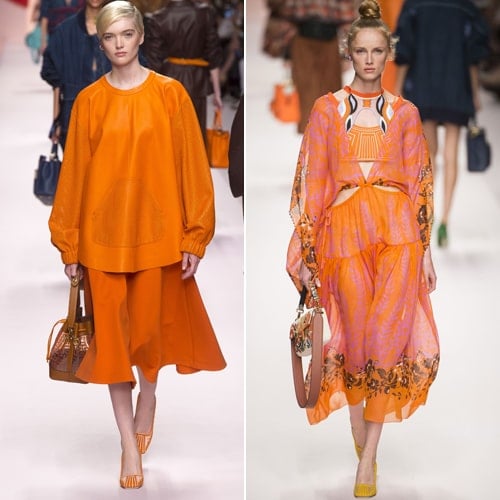 Sacai Spring 2019: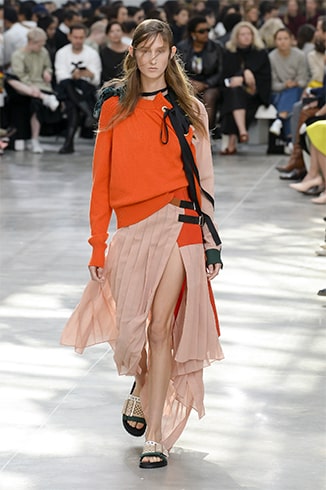 Etro Spring 2019: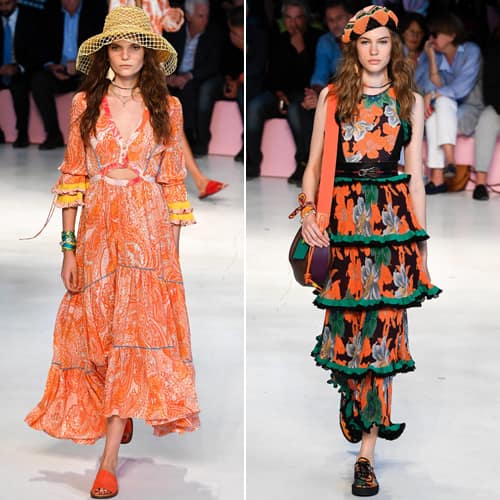 Michael Kors Spring 2019: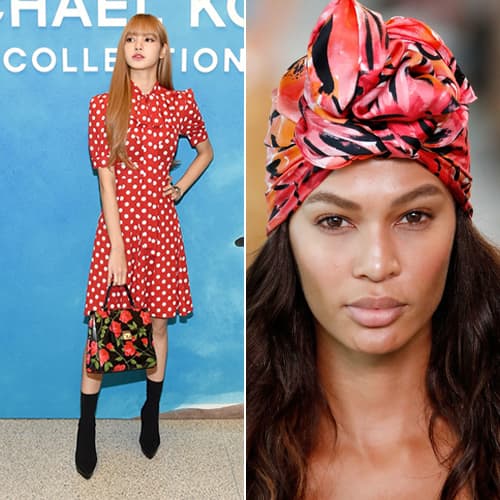 This is just the beginning to the year of brightness and coral goodness. We are totally looking forward to how the Living Coral unfolds in the year 2019.
Images Source: pantone.com, vogue.com