Handloom weaving and goods have been around for hundreds of years and constitute a timeless facet of the rich cultural heritage of India. Indian handlooms are a potential area for the upper segments of the domestic and global markets since they have an element of art and craft.
However, the gap between the consumer and the weaver has widened dramatically in recent decades, leading to information and access to handloom fabrics and products that may or may not be entirely accurate today.
What are Handloom fabrics and products?
A loom that weaves cloth without the use of electricity is known as a "handloom." Hand weaving is done on pit looms or frame looms, which are usually found in the homes of weavers. Weaving entails the interlacing of two yarn sets: the warp (length) and the weft (width). The loom is the piece of machinery that makes this interlacing possible.
Importance of Handloom
Our country's handloom business is unquestionably the most beautiful and the most traditional. When you purchase a Handloom item, you will undoubtedly feel deeply connected to your culture and customs. The handloom industry transports us back to our homeland. The amount of time and emotion that the weavers put into each piece of fabric is incredible. And, of course, there's the love that goes into a cloth that's woven and spun by hand.
Reviving the handloom sector will definitely be a lengthy process, but it will not be impossible. Many people are now pushing for sustainable fashion, which may be a huge step forward for the handloom sector in our country.
Is Handloom making a comeback?
The current date Indian handlooms are going worldwide in a significant manner, and the creative community is backing them up. From Top Designers to Weavers in remote areas, everyone sports handlooms as a fashion accessory.
Inspiring designers to use handlooms
Ritu Kumar
Ritu Kumar, who has established her own design approach, is known for putting a strong focus on Indian craftsmanship's historical traditions in modern terms. Her boutiques often provide you with a comprehensive platform centered on the highest quality of Indian design, including a uniquely crafted selection of high-fashion clothing and accessories made of silk, leather, and cotton. She feels that handlooms are not only a business but also a part of India's cultural legacy and that it is our job to promote them as much as possible.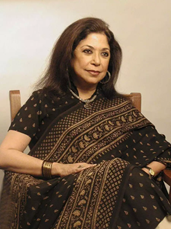 "Handlooms are not glamorous, they do not adapt to ramp shows. But sustaining handlooms is about enabling women, who traditionally did peripheral jobs in the sector but are now turning weavers. This is an intrinsic industry, hard to sustain, like growing cotton or silk itself, but as the world moves towards industrial fashion, only India can nurture, through handlooms, the most natural lifestyle, given the environmental situation in the globe," says Kumar in the article given by mint.
Anita Dongre
Anita Dongre is a fashion designer from India. She is the founder of the House of Anita Dongre, an Indian fashion house. With a growing interest in Indian handlooms, traditional weaves, and eco-friendly textiles, designer Anita Dongre says the world of fashion is less about trends and more about making a difference.
In 2015, AND Designs India Limited changed its name to House of Anita Dongre. AND (western wear), Global Desi (a boho-chic brand inspired by Indian folk tales), and her trademark label ANITA DONGRE are currently housed at House of Anita Dongre. The Grassroot collection is Anita Dongre's newest addition to her fashion house. Pink City, a jadau fine jewelry brand, is also her creation.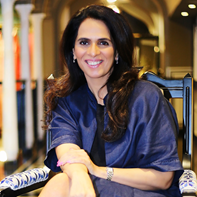 "Our country has rich resources of age-old handloom, the understanding and the craftsmen to sustain, adapt and continue these art forms…. Recognizing these master-craftsmen, both monetarily and for their artistic ability, is the need of the hour. It is the responsibility of us designers to revive, promote and sustain the handloom industry." says Dongre in the article given by mint.
Stores that specialize in handlooms
Okhai
Okhai sells handcrafted clothing and lifestyle items made by rural artisans from all over India. Okhai items include modern designs that are all competitively priced. The profits from sales go toward assisting these artists in their efforts to help themselves.
Hundreds of rural artisans have been identified as Okhai as a possible source of income. Okhai has made a tremendous difference in the lives of the women artisans who work for it, assisting them in improving their economic and social status.
With its one-of-a-kind creations and goods, Okhai aims to promote Indian traditions to clients all over the world. It not only assists its artisans in becoming wage earners, but it also raises awareness of the region's traditional crafts, assisting in the preservation of a significant component of India's national cultural heritage.
LAKHU BEN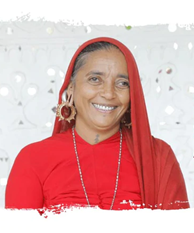 "Lakhu Ben, a master craftswoman at Okhai used to be a construction worker who broke stones for a living. Solely through her Okhai income she put her kids through school and built a home. She is the lady who sampled the applique designs at the Okhai center, in her work she empowers many more women who work on applique products." in Okhai
Gen Z in Action!
Anwisha Reddy
Incredibleart/Handloomlace
Anwisha Reddy founded Handloomlace at the age of 14 with the sole motive to provide employment to women across India, especially for women living in remote locations.
Handloomlace/Incredibleart, as the name implies, is a one-stop shop for all handloom laces, apparel, and other handloom creations! Additionally, Anwisha presented her project at the United Nations Headquarters in New York in order to get recognition for her work.
Anwisha developed a bigger platform for women to turn their skills into wonders with the goal of making an impact. She worked with her mother, creating a larger platform to empower women.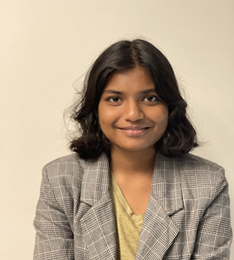 "In the future, I would like to build an ecommerce platform to help boost rural artisans by reviving heritage arts of authentic handmade products" says Anwisha
(Formerly,  https://www.handloomlace.in)
"Multiplicity of the magnificent culture & arts of India definitely needs a big stage."

— Jagadish Vasudev,

(Founder of Isha Foundation)
The success of India's handlooms will decide its global influence power in an increasingly multipolar world. These signs of shared cultural expression, which the Indian government frequently promotes through handloom diplomacy, demonstrate the expertise of Indian weavers on a global scale and reaffirm India's desirability as an investment destination for international companies.
Wrapping Up
Handlooms represent the richness and diversity of our culture, as well as the craftsmanship of the weavers, and are a valuable part of the generational tradition. Hand weaving is an important component of the country's traditional heritage. Handloom's flexibility and versatility are unrivaled, allowing for experimentation and promoting creativity. Weavers create an enticing vitality in their fabric by skillfully mixing mythology, faith, symbols, and imagery. Handlooms' strength comes in their innovative design, which the Power-looms Sector cannot match.