They said, "Google must be a woman because, she knows everything".
Today's independent women are challenging all kinds of age-old stereotypes, traditional and cultural norms, and are no more broken down by societal expectations. They are out there standing tall, shoulder-to-shoulder with men, fearlessly making their voices heard, chasing their dreams and excelling in everything they do.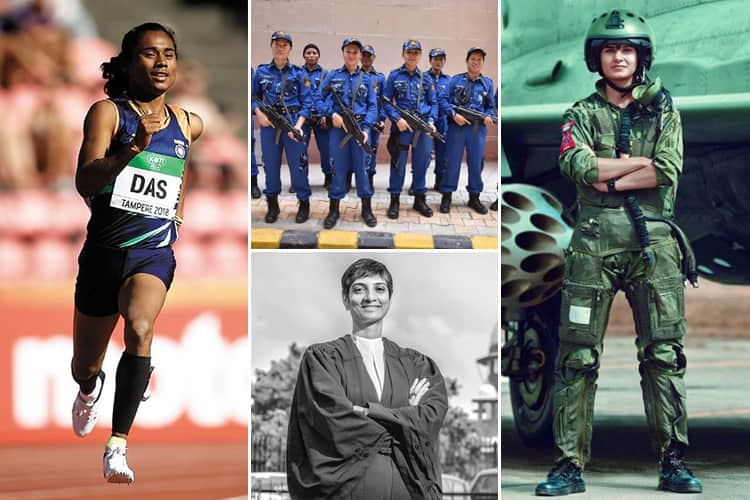 Top 10 Strong Women of 2018:
Here are 10 strong women of 2018 who are fine examples of courage, determination, beauty, and brains. They have not only made us proud but have also inspired us to follow our dreams and to never give up.
1. The All-Female Swat Team:
After a rigorous 15-month intense training, India got its first ever all-female SWAT (special weapon and tactics) team, comprising of 36 bold and beautiful women. These commando women are specialised in countering terrorism, handling weapons and are well-versed with Krav Maga.
People, let's all take a moment to acknowledge the fact that our capital city, New Delhi is now being protected against terrorism by these brave heart women. India is definitely in safe hands.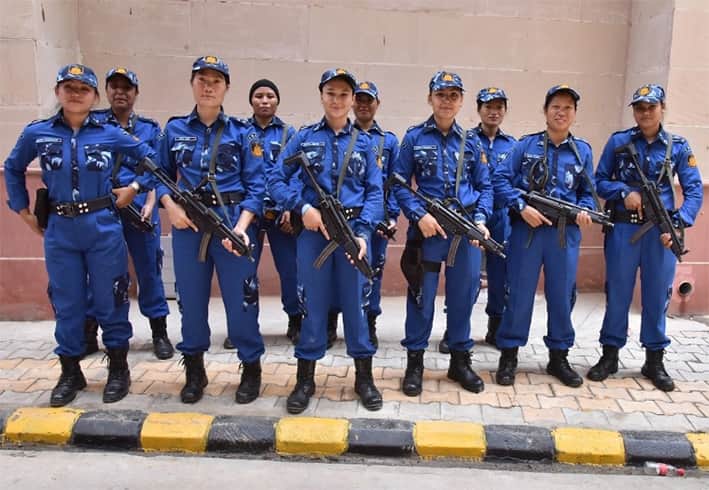 2. Nadia Murad – A Nobel Peace Prize Winner:
Unless you've been living under a rock, you'd know about Nadia Murad's triumph over the ISIS violence. She's not a common girl but a superhuman with extraordinary courage. She was subjected to sexual violence and enslavement by the ISIS. She escaped death, shared her horrendous story with the world, and in the process became a powerful voice for all the captive women – a human rights campaigner. became the first woman from Iraq to win a Nobel Peace Prize in 2018.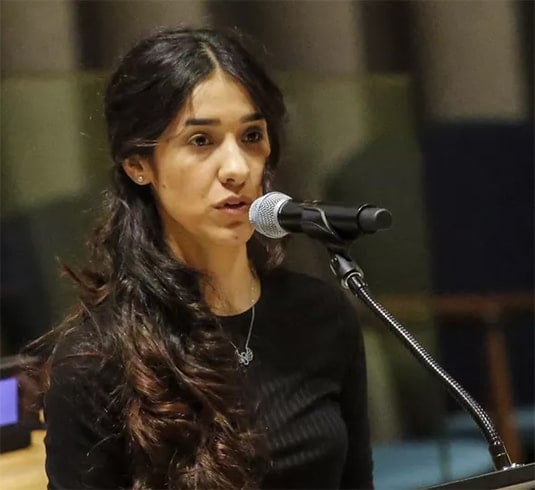 3. Menaka Guruswamy – The Bosslady Who Took Down Section 377:
In an all-male team of lawyers the one-woman-army, Menaka Guruswamy fought the tough fight and made sure section 377 was scrapped once and for all. She stood before the judge undeterred, confident and voiced her opinion so strongly, that LGBT freedom was inevitable. Her argument not only won her the case but a million hearts all over the world. A big salute to woman power.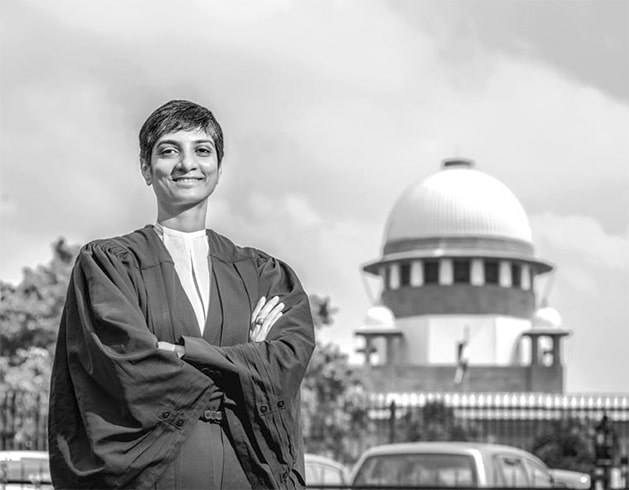 4. Mary Kom – India's Brightest Star:
In this cricket-crazy country, there's this powerful woman boxer creating and breaking world records. We're addressing none other than the nation's favorite, MC Mary Kom. The boxer went on to create history by becoming the only woman in the world to have won her 6th gold medal in the tournament of World Boxing Championship. As if that wasn't enough, Mary Kom made her debut at the Commonwealth Games this year and became the first Indian woman boxer to win gold in the 48 kg category. Now, if this isn't powerful, then we don't know what is.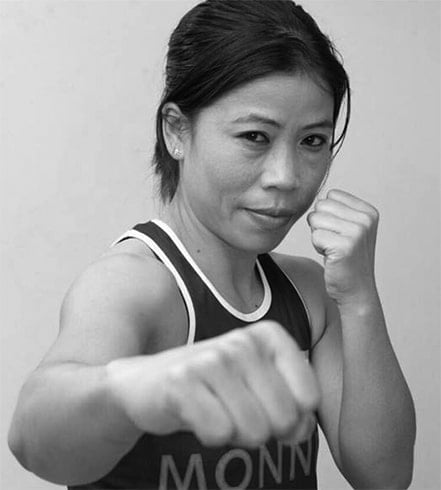 5. Tanushree Dutta – Not All Heroes Wear Capes:
The lady who fearlessly spoke her heart out at an interview about being molested, and also the murky side of the film industry, thereby giving birth to the #MeToo movement in India. When Tanushree's story came out in the media, hundreds of women all over the country suddenly felt so powerful and began to open up about the horrendous stories they've encountered in their respective fields. What's applaud worthy is that despite the number of threats Tanushree faced for speaking up, she refused to waiver from the truth.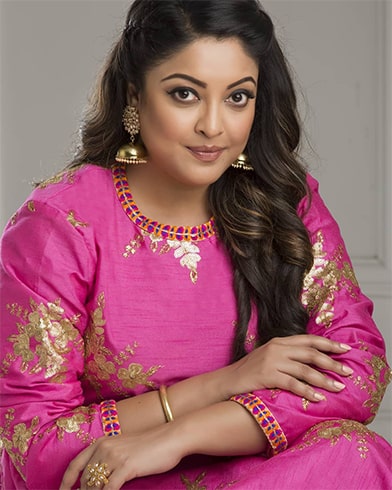 6. Avani Chaturvedi – Flying High. Literally!
On 19th Feb, flying officer, Avani Chaturvedi become the first Indian woman to fly a MiG-21 Bison aircraft and that too solo. For those unaware, the fighter aircraft has the world's highest landing and take off speed of 340 mph. She's also India's first woman fighter pilot. Honestly, "there's no force more powerful than a woman determined to rise".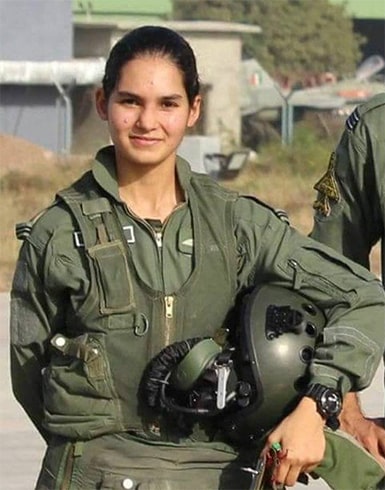 7. Mithali Raj – No More A Gentleman's Game:
The face of women's cricket in India, Mithali Raj went on to become the first Indian cricketer to have scored 2000 runs in India's Women's T20 Asia Cup tournament that was held in June, this year. It's no secret that the Indian cricket scene is dominated by our men in blue. But the amount of effort put in by our girls is commendable, so much so that they have even gone ahead to create records that haven't yet been broken by our male cricketers. Mithali Raj makes our chests swell with pride.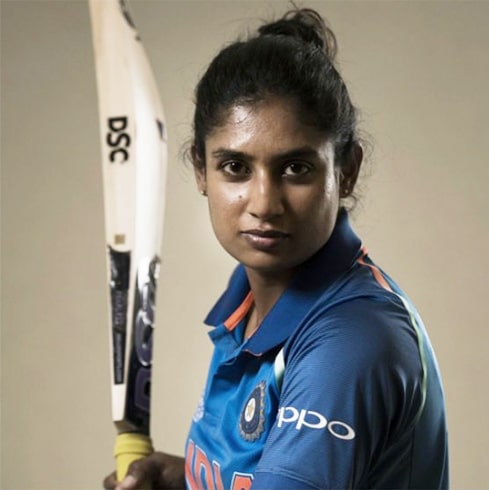 8. Meghan Markle Wedding – A Woman Of Color Joins The Royals:
She walked into the royal family like a breath of fresh air. Meghan Markle's wedding to Prince Harry broke quite a few protocols, thereby creating many firsts in the history of the Royals. She has gone on to become an international role model to women worldwide. Meghan Markle was the first woman in the history of the UK royal family to have walked down the aisle solo, thus making a bold feminist statement.
[sc:mediad]
Markle chose to wear a wedding dress by a French fashion designer. This again being the first, as all other British royal brides had to be dressed in a British design only. This shows that Meghan wasn't a damsel in distress waiting for her prince charming to rescue her, but a boss lady with a mind of her own.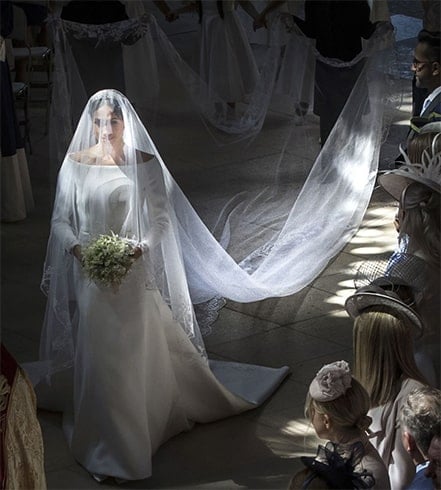 9. Radhika Apte Rules The Silver Screen:
2018 definitely belonged to the one and only Radhika Apte. With movies like Padman and Andhadhun, and web series like Lust Stories, Ghoul and Sacred Games, Ms. Apte proved that the film industry doesn't necessarily belong to commercial actors alone and that talent and content is what matters the most. With a string of successful performances this year, Radhika Apte is here to stay and even rule the film industry like a queen.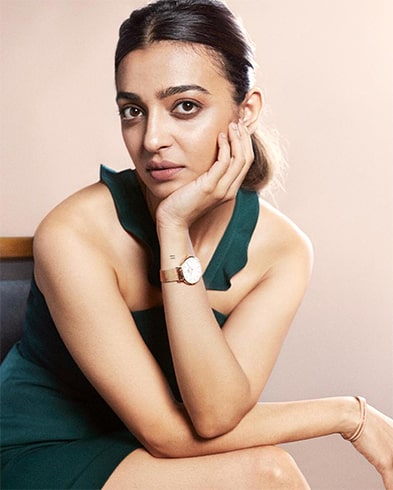 10. Hima Das Gives India Its 1st Gold In 400 Metre:
At 18, when most teenagers are still trying to figure our their role model, Hima Das has become one herself after she brought India its first gold medal, by winning the 400-meter final race in Finland at the World U20 Championships. She finished her race in 51.46 seconds. The young athlete became an overnight sensation ever since.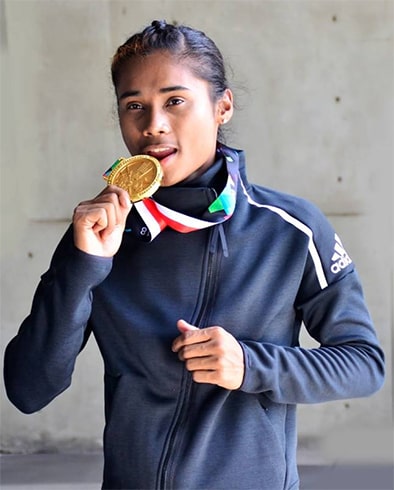 They said, "It's a man's world". Well, these women mentioned above and many more just changed that in 2018.
Full power to you, ladies. May the coming year be even better.