National Science Day and International Women's Day is coming up, and there is no better way than to take a moment to honor these remarkable women scientists of the past and present. Take a look at 10 of the best women scientist in India. And let's hope when someone quiz you on this next, you'll be ready to tackle it all.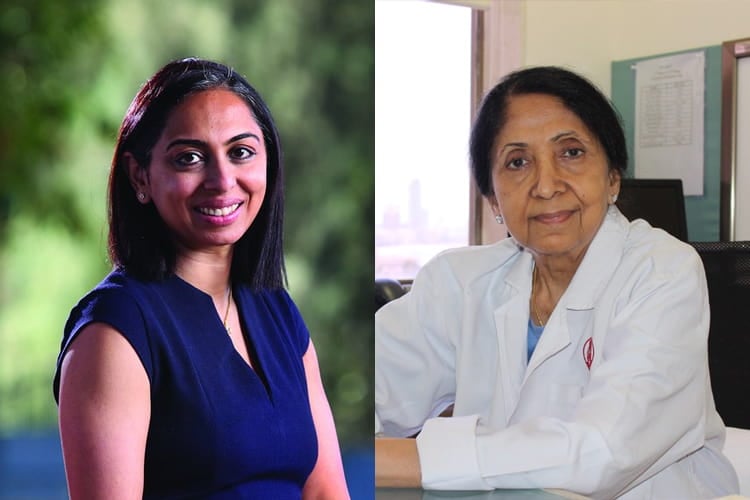 Before this, let us first know more about National Science which is celebrated on February 28 every year.
Five Things to Know about National Science Day:
National Science is celebrated on February 28 to commemorate the development of the Raman Effect after which Indian scientist C V Raman and Sir Chandrasekhara Venkata Raman won the Nobel Physics Prize in 1930. The Raman Effect is an event in spectroscopy developed by notable physicist during his laboratory work in the Indian Association for Cultivation of Science, Kolkata.
The National Council for Science and Technology Communication requested the Indian Government to declare February 28 as National Science Day in 1986. The Government accepted the proposal and this day came to known as National Science Day.
The main aim of National Science Day is to spread the message of science and application amongst people.
In 1954, Sir C V Raman was awarded with the highest civilian honor, the Bharat Ratna to start with his experiments of the study of light scattering.
The theme for this occasion is Science and Technology for a Sustainable Future aimed for lifting public appreciation for scientific issues.
National Council for Science & Technology Communication of DST is an organization for supporting and coordination of National Science in India, especially in the field of scientific and research laboratories.
Lists of 10 Indian Women Scientists:
Women in India have made notable contributions to science for years. Want to learn more about them? Check out our lists of 10 Indian women and their achievements.
1. Asima Chatterjee:
Asima Chatterjee is popularly known for her research in vinca alkaloids. An organic chemist in the fields of phyto-medicine and organic chemistry, Asima's remarkable work includes development of anti-malarial drugs and anti-epileptic drugs. She has also produced a substantial number of works on Indian medicinal plants. Asima is also the first woman to obtain a Science Doctorate from a renowned Indian University.
2. Sunetra Gupta:
Professor of Theoretical Epidemiology at Oxford University and Novelist, Sunetra Gupta achieved the Royal Society Rosalind Franklin Award for her infectious diseases research like malaria and flu, making use of mathematical models. She did her education from Princeton and achieved her Doctorate from London University. Sunetra also earned the Royal Society Rosalind Franklin Award for her notable scientific research. In addition, Sunetra has published many novels and translated the poems of Rabindranath Tagore.
3. Anandibai Joshee:
Anandibai Joshee is regarded as one of the first woman physicians who practiced western medicine. She got married at the age of nine to a 29 year old widower. The turning point in her life was the death of her ten days old newborn due to lack of medical provision. She then decided to become a physician.
Anandibai enrolled for a medicine degree in Medical College, Pennsylvania, 1886. She then returned to India and began serving as doctor-in-charge of the women ward at the Albert Edward Hospital, Kolhapur.
4. Janaki Ammal:
Janaki Ammal was a research scholar in phytogeography and cytogenetics. A botanist, Janaki Ammal noteworthy works was made on eggplant and sugarcane. She has brought together valuable medicinal plants of economical value from Kerala rain forests. Having worked in UK briefly, Ammal returned to India and worked as Director General at Botanical Survey of India.
5. Dr. Indira Hinduja:
In August 1986, Dr. Indira Hinduja delivered the first test tube baby at KEM Hospital, Mumbai. A gynecologist, infertility specialist, and obstetrician, Dr. Indira Hinduja first developed the Gamete intrafallopian transfer (GIFT) in India on 4th January, 1988. She is also recognized for introducing oocyte donation technique for menopausal and premature ovarian failure patients, giving India its first baby on January, 1991. Having attained a PhD degree titled, Human in Vitro Fertilization and Embryo Transfer, Dr. Indira is a full-time practicing gynecologist and obstetrician from P.D Hinduja Hospital, Bombay.
[sc:mediad]
6. Dr. Aditi Pant:
Dr. Aditi Pant is an Indian oceanographer and the first Indian woman to visit Antarctica on behalf of the Indian Antarctica Program, 1983. She also held important positions at several institutions like the National Institute of Oceanography, University of Pune, National Chemical Laboratory, and Maharashtra Academy of Sciences.
7. Dr. Suman Sahai:
Dr. Suman Sahai developed the Gene Campaign in India for better nutrition, food, and livelihoods. A Padma Shri awardee, she also won the Outstanding Women Achiever Awards and the Borlaug. According to the Web of Science, she has published more than 40 articles, mostly related to policy issues. She is also the Director of NGO, Gene Campaign.
8. Darshan Ranganathan:
Darshan Ranganathan is an organic chemist known for her notable works like bio-organic chemistry and protein folding. She was also known for her work in supra-molecular assemblies, chemical stimulation, molecular designs, synthesis of functional hybrid peptides, and synthesis of nano-tubes.
9. Charusita Chakravarty:
Charusita Chakravarty was an Indian scientist and a chemistry professor at the Indian Institute of Technology, starting 1999. She was awarded Shanti Swarup Bhatnagar Prize for Science and Technology, in 2009 for the study of chemical science. She was conferred with the B.M Birla Science Award.
In addition, Charusita also served as an Associate Member at the Jawaharlal Nehru Center for Advanced Scientific Research, Center for Computational Material Science, at Bangalore.
10. Yamuna Krishnan:
Yamuna Krishnan is serving as a Professor at the Chemistry Department, at Chicago University, since 2014. She was also a Reader from Tata Institute of Fundamental Research, National Center for Biological Studies, Bangalore. Krishnan was also the youngest woman to receive the Shanti Swarup Bhatnagar Prize for Science and Technology, awarded to scientists under 45.
She is also a well-known speaker and has delivered many lectures over the last five years at universities and scientific conferences in Singapore, China, UK, and France, Germany, US, Brazil, Japan, and Mexico. While in India, she delivered lectures to school students starting from Bhopal to Shillong.
More power to these 10 eminent women scientist in India. If you love to read on such strong women subjects, then let us know in the comment box below.