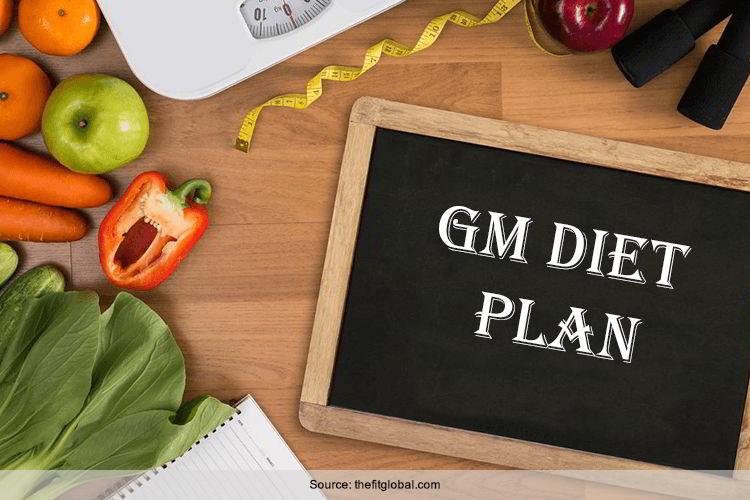 We all know how shedding pounds seems a Herculean task. It is also tough for the dietician to make tailor-made weight loss plans for us knowing our love for fried and buttery food. Yucks!! when our hashtag changes from #beauty to #bulging beauty. Puts us in a bad light on our social network. The only saving grace can be best diet plans. But they can never live up to their promises. There is no such magic formula for weight loss. But there is a highly popular GM Diet – a 7-day weight loss plan which can turn the tables around (if followed well). Want to know more? Go ahead and read this article.
The GM Diet Plan – An Overview
The GM Diet plan is also called the "General Motors" Diet (yes, it comes from the General Motors automobile company).
What's the big deal about it?
The general motors diet is a 7 day weight loss plan. It is easy to follow and effective enough to keep a tab on our body weight. But the big thing about this 7 day diet plan for weight loss is that you can shed – up to 15 pounds (approx 6.8 kg) in only 1 week! Each day of the gm diet plan focuses on the consumption of a specific food group.
Staunch followers of this 7 day diet plan claim this technique stimulates weight loss and is more effective than any other weight loss programs.
Is it TRUE? Well, this blog helps clear the myths and highlights the pros and cons of gm diet plan for weight loss so that you get a clear picture before you give it a try.
The GM Diet
Who started it?
It was created for the employees of General Motors way back in 1985.
And, who developed it?
It was made with the help of the US Department of Agriculture and the FDA. In fact, before its introduction, extensive testing was done at the Johns Hopkins Research Center.
As it so happened, this claim was done away with, leaving the true origins of the gm diet plan unknown. Sad!!!
It is a strict diet chart that focuses on a unique food group each day of the 7-day program.
Bottomline of general motors diet:
Lose 15 pounds (6.8 kg) in just one week
Helps your body detox
Aids digestion
Boosts your metabolism
You can repeat the diet program after a week until you reach your ideal BMI.
What Makes The GM Diet Work
A 7 day diet plan with different foods every day makes general motors diet unique. This 7 day weight loss plan by General Motors works because many of the food items included in this diet plan such as fruits and vegetables are low in calories. This can promote weight loss by helping create a "calorie deficit" (this happens when you take fewer calories throughout the day than you burn).
There are many "Negative calorie foods" too in this gm diet plan for weight loss (which means they provide fewer calories than they consume for breaking down during digestion). This 7 day diet plan for weight loss recommends intake of many foods that have a high water content. It also advises you to drink 8 to 12 glasses of water every day. Staying hydrated is the key to good health and weight loss after all.
Here are the details of the GM Diet – a 7-day weight loss plan.
DAY 1
The "Fruit" Day
Eat any fruit excluding Bananas
You can binge on fruits as there is no specified quantity you should eat
Fruits with high water content like melons aid weight loss and are strongly recommended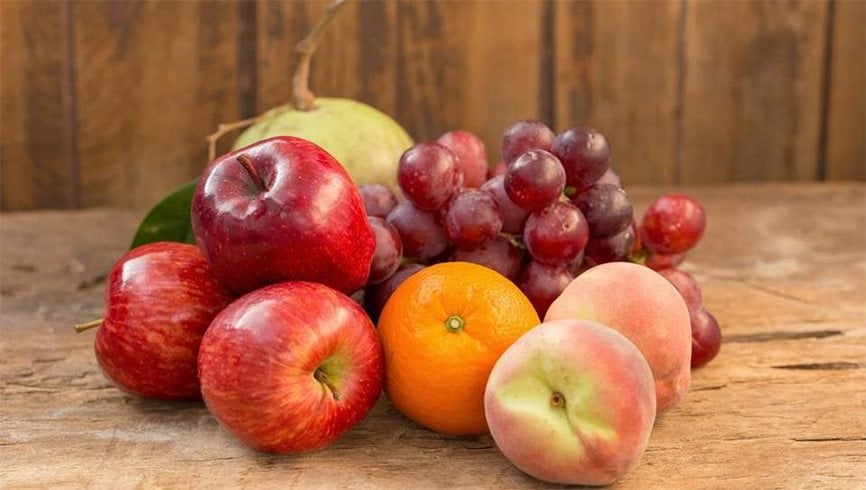 DAY 2
The "Veggies" Day
There is no limit on the portion size of the vegetables you eat
You can have potatoes too but only for breakfast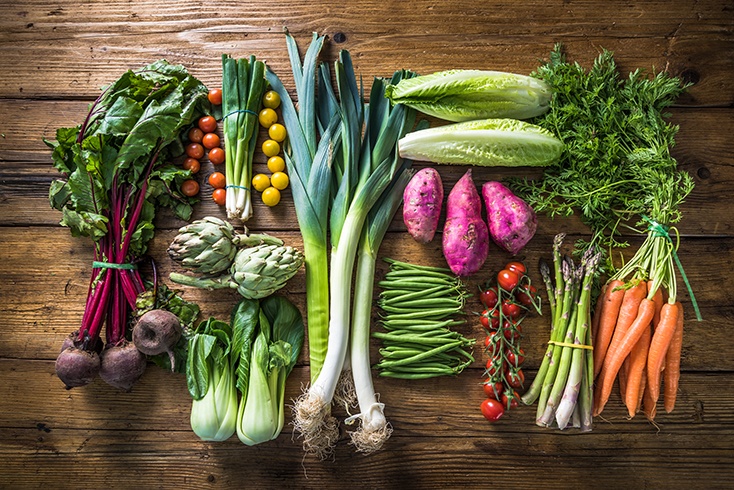 DAY 3
Except for bananas and potatoes, you can have all the other fruits and veggies
Again, no maximum amount specified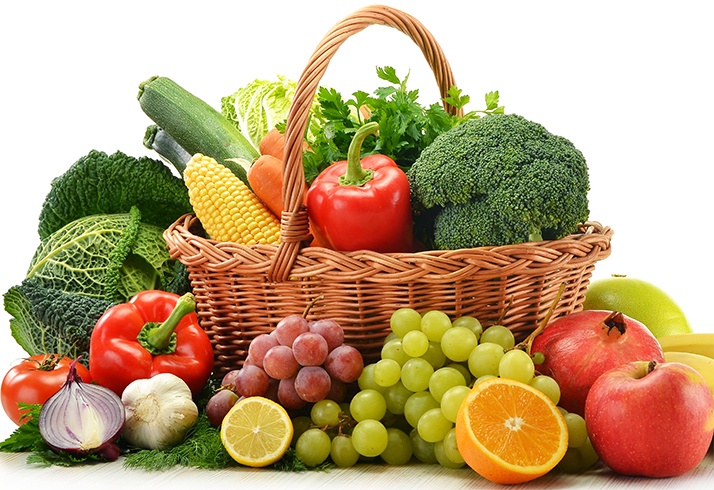 DAY 4
The "Bananas and Milk" Day
Go eat up to 6 large or 8 small bananas
As for milk, consume 3 glasses of skimmed milk (not any other form of milk)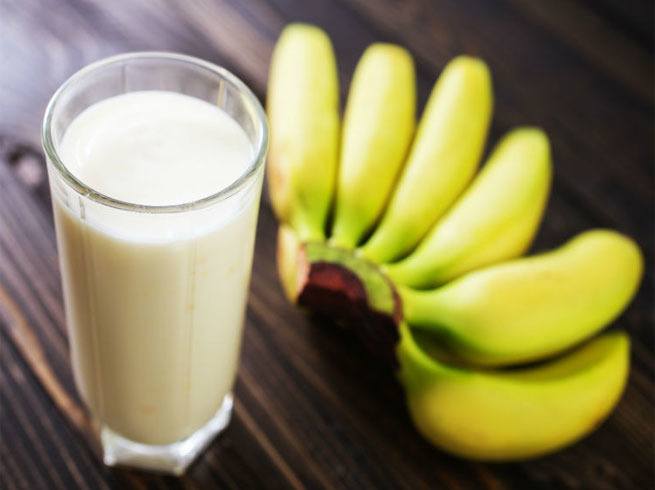 DAY 5
Party time!! You can eat two 10-ounce (284-gram) portions of beef, chicken or fish.
Apart from the meat, you can only eat 6 whole tomatoes.
Vegetarians can eat either cottage cheese or brown rice.
You need to keep yourself well hydrated. Drink at least 2 glasses of water extra to digest the meat well.
DAY 6
Eat only two 10-ounce (284-gram) portions of beef, chicken or fish.
You can consume vegetables to your heart's content except for potatoes.
Vegetarians can eat cottage cheese or brown rice instead of meat.
To flush out the high levels of uric acid in your body, drink 2 extra glasses of water.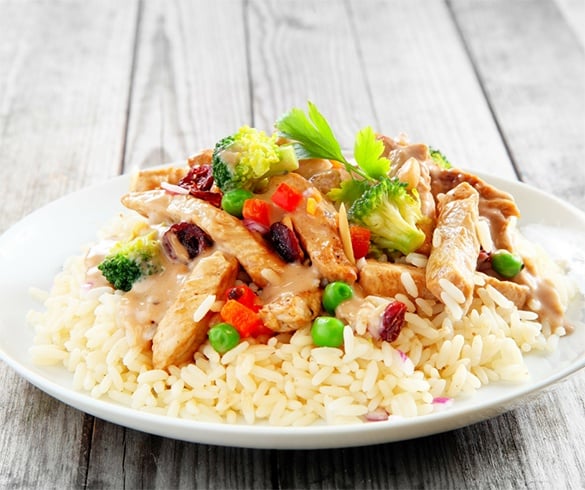 DAY 7
The diet includes fruits, fruit juice, brown rice, and vegetables.
You can eat as much as you want.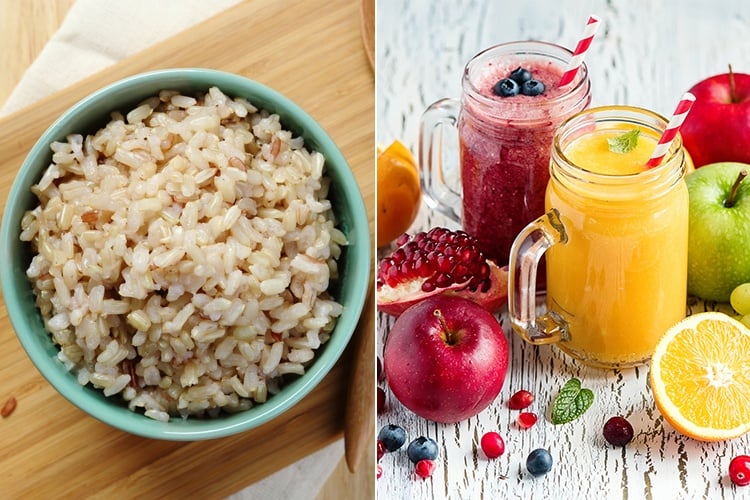 Outline Of Sample GM Diet Plan Menu
KISS – Keep It Short And Simple here.
This is what I am going to do now by giving you a sample diet plan broken into 7 days. Post-it or Share It!
DAY 1
Breakfast: 1 bowl of mixed berries
Snack: 1 pear
Lunch: 1 apple
Snack: 1 bowl of watermelon
Dinner: 1 orange
Snack: 1 bowl of cantaloupe slices
Ready for Day 2?
DAY 2
Breakfast: 1 bowl of boiled potatoes
Snack: 1 bowl of baby carrots
Lunch: 1 head of broccoli (cut into florets and steamed)
Snack: 1 bowl of cherry tomatoes
Dinner: 5 spears of steamed asparagus with 1 bowl of arugula
Snack: 1/3 cucumber (sliced)
DAY 3
Breakfast: 1 apple
Snack: 1 bowl of cherry tomatoes
Lunch: 1 bowl of spinach with cucumbers and tomatoes
Snack: 1 orange
Dinner: 1 bowl of kale with strawberries and avocado
Snack: 1 bowl of mixed berries
[sc:mediad]
DAY 4
Breakfast: 2 large bananas with 1 glass of milk
Lunch: 2 large bananas with 1 glass of milk
Dinner: 2 large bananas with 1 glass of milk
DAY 5
Breakfast: 3 whole tomatoes
Lunch: 10-oz (284-g) steak with 1 whole tomato
Dinner: 10-oz (284-g) tilapia with 2 whole tomatoes
DAY 6
Breakfast: 1/2 avocado
Lunch: 10-oz (284-g) grilled chicken breast with asparagus and cherry tomatoes
Dinner: 10-oz (284-g) broiled salmon with kale and Brussels sprouts
Happy on seeing non-veg here?
DAY 7
Breakfast: 1 bowl of brown rice with a side of watermelon wedges
Lunch: 1 bowl of brown rice with broccoli and 1 cup (237 ml) of fruit juice
Dinner: 1 bowl of brown rice with mixed vegetables
Pros of GM Diet:
Here are the benefits of following the GM diet:
Firstly, the gm diet plan encourages you to consume more fruits and vegetables. This fiber-rich diet boosts digestion, improves metabolism and aids weight loss.
Additionally, this 7 day diet plan for weight loss limits the consumption of F&B (like sugary beverages and alcohol ) that cause weight gain.
It encourages you to stay hydrated by consuming plenty of water, soups and fresh juices.
Cons of GM Diet:
Is there a negative side to it? Let's check out.
Well, the biggest disadvantage of GM Diet – a 7-day weight loss plan is that there is no scientific study that validates the efficacy of this program.
The gm diet plan for weight loss is not well-balanced and may lead to a feeling of deprivation on some days
More importantly, the7 day diet plan is lacking in few essential nutrients. Example, the first three days of the 7 day diet plan for weight loss allow minimal fat, vitamin B12, iron, and calcium intake.
You may shed some "water weight" and not fat. So the weight loss may be temporary only.
GM Diet – Should You Try?
Most people seek 'quick fixes' when it comes to weight loss. The good thing is that general motors diet encourages you to eat plenty of fruits and veggies and limit your consumption of beverages that are high in sugar content.
In a nutshell – try out the gm diet plan for weight loss but don't expect weight loss in one week. You will certainly shed the extra pounds if you lead a disciplined lifestyle.
Exercises
Exercise is optional, not a rule. But rigorous exercise is to be avoided in the first 3 days of the gm diet plan for weight loss. Avoid doing them if you are down with an injury. Remember, you have to do one set of 10 reps each in both clockwise and anti-clockwise directions.
Arm circles
Wrist circles
Neck rotation
Ankle rotation
Leg rotation
Waist rotation
You can now graduate to –
Spot Jogging – 5-10 minutes
Yoga asanas
Continue to do these light exercises to stay fit.
Do you know your Smartphone can help you crack the GM diet and get fab from flab?
YES, YES, YES. Here is the app which will help you monitor your weight loss on each day of the7 day diet plan.
Recipe for GM Diet Soup
Hmm….Yummy! For Soup lovers, there is no bar. The goodness of this GM diet soup lies in the fact that you can have it in unlimited quantity anytime during the 7 day diet plan. Make a large quantity of it. All you need to do is reheat it and enjoy its goodness.
Ingredients:
6 onions
3 tomatoes
1 cabbage
2 green capsicum
Chopped celery
500ml of water
Preparation Method:
Heat a little olive oil in the pot and toss the chopped onions and capsicum. Cook until the veggies turn a light brown.
Now add the remaining vegetables and water. Let the soup boil for an hour on medium heat.
Season as per your preference and get set to enjoy this healthy soup.
Do's And Dont's Of GM Diet
This checklist is important.
Do's:
Keeping yourself hydrated by drinking a lot of water is a thumb rule for all health conscious people.
You can tantalize your taste buds with low-calorie flavorings like lime juice, herbs, and a hint of vinegar
Use Extra Virgin Olive Oil (in case you have to use oil). Use no more than 1 tsp of oil for cooking every day during this 7-day weight loss program
Say NO to temptation
Substitutions (some of them, not all) are okay. Like, for instance, you can choose cottage cheese as a substitute for meat, and soy milk as a substitute for regular milk.
Dont's:
Don't add beans to your diet. Beans are a strict no-no as they are rich in calories and can reverse weight loss.
Don't add sugar to your regular cup of coffee and green tea.
Don't drink soda, aerated drinks, and alcohol while you are following the gm diet plan.
Don't add calorie-rich salad dressings
[sc:mediad]
FAQs On GM Diet
Here are a few common queries about this popular weight loss program:
Q. Is the GM Diet safe?
A. You can give the GM Diet a shot but only after you get a green signal from your physician.
Q. Is it safe to try the GM diet during pregnancy?
A.Weight-loss programs are a strict no-no during pregnancy. You need to seek a clearance from your doctor before following any diet-chart while expecting.
Q. Is GM diet a diabetic-friendly weight-loss program?
A. Again the answer is in the negative. People suffering from any lifestyle disorder are strictly advised to consult their doctors before experimenting with their diet.
Q. Does the GM diet deliver long-term results?
A. The result of this weight-loss program is subjective. However, for long-term weight goals, you need to lead a disciplined lifestyle and follow a balanced diet.
Q. Is the GM diet safe for all age groups?
A. You can try the GM diet only if you are an adult.
Q. Is there any follow-up diet chart for GM diet?
A. Once you are through with this 7 day diet plan, the general motors diet advises you to follow a protein-rich diet with minimal carb intake to keep the pounds away.
Q. Any tips to avoid weight gain post the GM diet?
A. Retaining an active lifestyle and healthy eating habits will keep those extra pounds at bay.
Q. How many pounds can you shed by following this GM diet?
A.Believe it or not but you can lose up to 17 pounds with this week-long diet program! Of course, the results of this weight-loss program varies from person to person as it depends on your metabolic rate, body type, health condition, activity level, age, etc.
Q. How many times I can do the GM diet in a month?
A. You may follow the GM diet every alternate week. Therefore, you may follow it twice a month.
Q. Please suggest a list of vegetables for the GM diet.
A. You can opt for spinach, cauliflower, broccoli, sweet potato, asparagus, squash, beetroot, carrot, green beans, onion, garlic, ginger, herbs, pumpkin, bitter gourd, bottle gourd, tomato, cucumber etc.
Wasn't this elaborate?
Now tell us how did you find this concept of a week-long diet chart? Do share your views and comments on general motors diet with other health enthusiasts here.