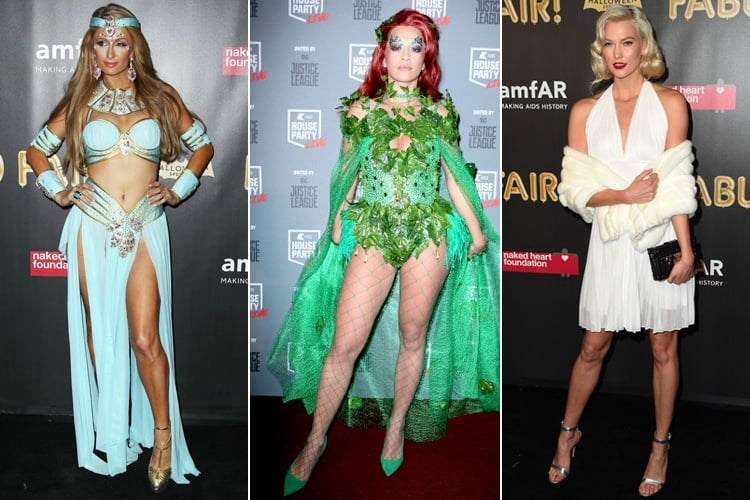 Though primarily a western festival, this year saw Halloween making quite an entry into the Indian lifestyle. We saw Bollywood hosting parties and stars arriving all decked up in costumes – not the costumes they would act in, but the ones they fancy. It's just a matter of time till every Indian household starts celebrating Halloween, just like the Valentine's Day.
If you want to perfect the look and costumes of Halloween, we suggest you take a clue from these talented Hollywood celebs who nail every look they attempt.
Adele
The songstress had been away from Instagram for months at stretch before posting this classic Halloween styled pic on the social media site. Just like the notes she hits flawlessly, we say her spooky costume was to the point also. What a scary clown doll!!!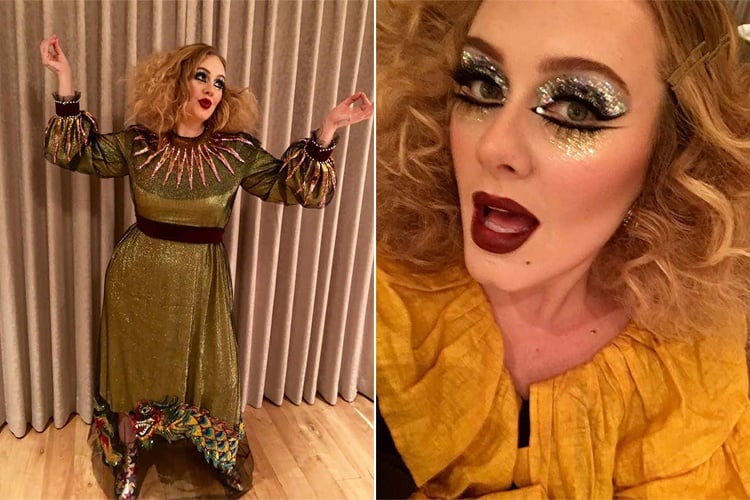 Nicki Minaj
Never expect the rapper to do injustice to her curves. Nicki was a sexy Barbie for the holiday and no one's complaining. Look at those gorgeous mile long tresses, which we are guessing are really heavy blonde wigs. Love how she is giving out that super cute expression that stands in complete contrast to the rest of her appearance in a tiny bubble gum pink baby doll.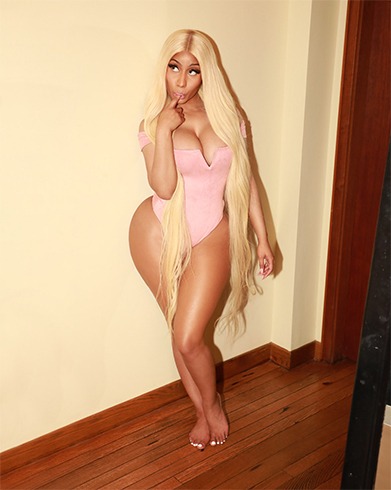 Kim Kardashian West
The queen of reality TV showed up to a Hollywood party with her best friend Johnathan Cheban in their amazing recreation of Cher and Sonny. There has not been one Halloween without Kim K stealing the show with her flawless interpretation of iconic characters. That midriff though!!!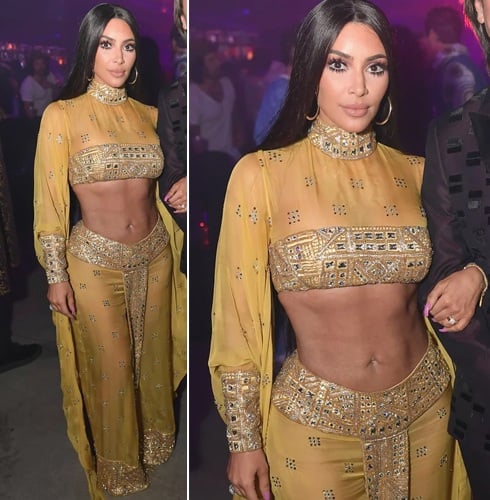 Paris Hilton
Her once best friend Kim K, along with her daughter North West had left us assured that no one can pull a Princess Jasmine better than the mother-daughter duo. The heiress must have smiled in silence. Paris nails the look in an uber sexy outfit challenging her inner Disney Princess.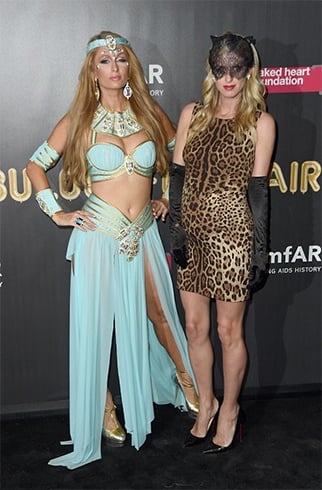 Karlie Kloss
Take a page from the supermodel's book when it comes to last minute decisions. Karlie Kloss arrived as the iconic Marlyn Monroe to the Naked Heart Foundation Fabulous Fund Fair held at Skylight Clarkson Square. Her makeup artist Patrick Ta knew exactly what he was doing and there were no chances of goof ups. I mean just look at her… its gonna take a minute to figure that this pic isn't of the late actress herself.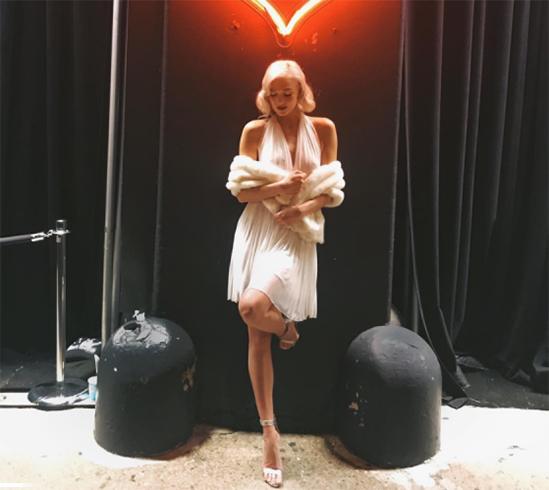 Sarah Hyland
We are guessing the "Bachelor In Paradise" star Wells Adams and Modern Family actress Sarah Hyland after together, at least that's what their matching outfits insinuate. The duo shared many pictures of themselves dressed as the famous characters Eleven and Dustin Henderson. We are amazed at the cunning plan of hilariously swapping genders here.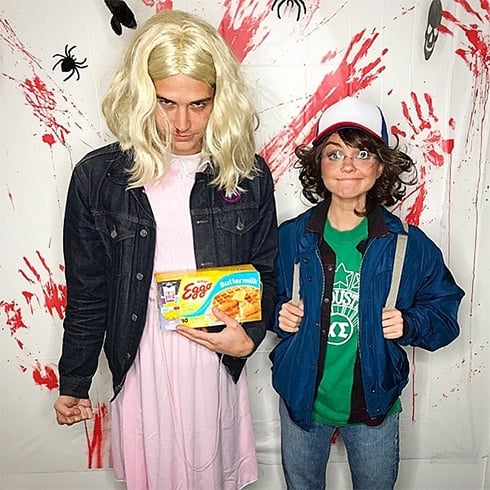 Demi Lovato
The actress brought back a plethora of memories as she posted a snap of herself dressed as Selena, the legendary Latin singer who was brutally murdered in the mid-nineties. The resemblance is uncanny.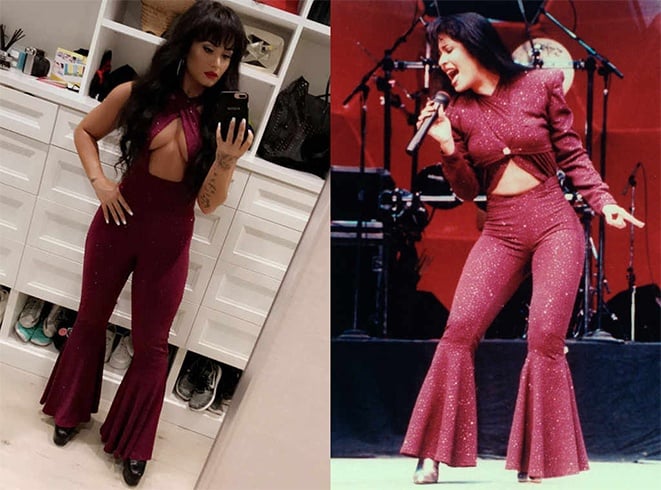 [sc:mediad]
Ashley Tisdale
So we are not alone, Ashley Tisdale is a fan of the little dancing diva also. The actress was totally committed to looking like Maddie Ziegler from Sia's popular "Chandelier" video. Have to confirm Ashley looks every bit like the 13 year old in this get up.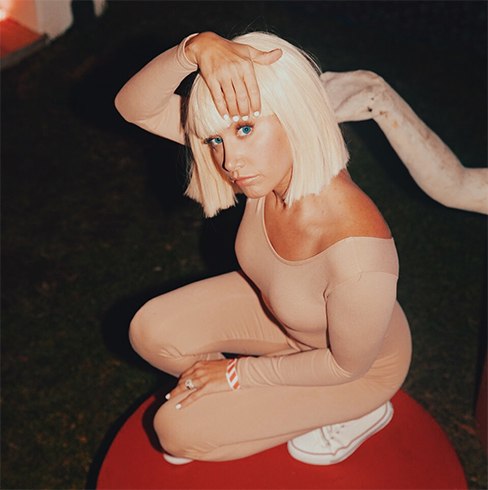 Zoe Kravitz
Zoe shared this picture on her Instagram account earlier this week and left us gasping for air, she looked breathtakingly gorgeous in her costume of Marla Singer from Fight Club. You would have to spend more than a minute takin in those purple locks, plunging neckline and 'pasties on the nipple' outfit.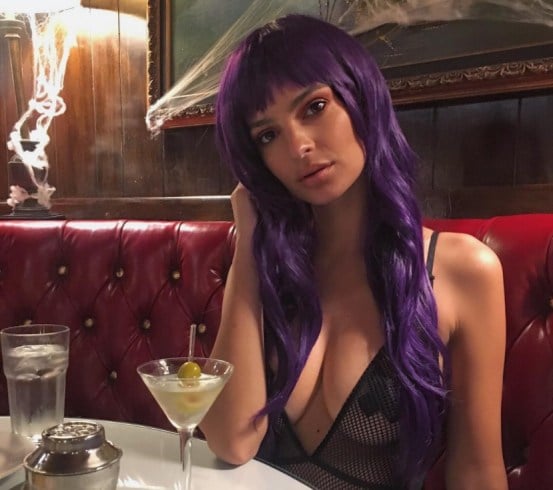 Rita Ora
While people show up to Halloween parties in fancy get-ups and enjoy a good time, here is an artist that even performs in her flashy and very risqué outfit. The singer celebrated Halloween dressed as Poison Ivy. You have to commend how she strategically kept her privates covered with plastic leaves. The red curls and the greenish make-up are on point too.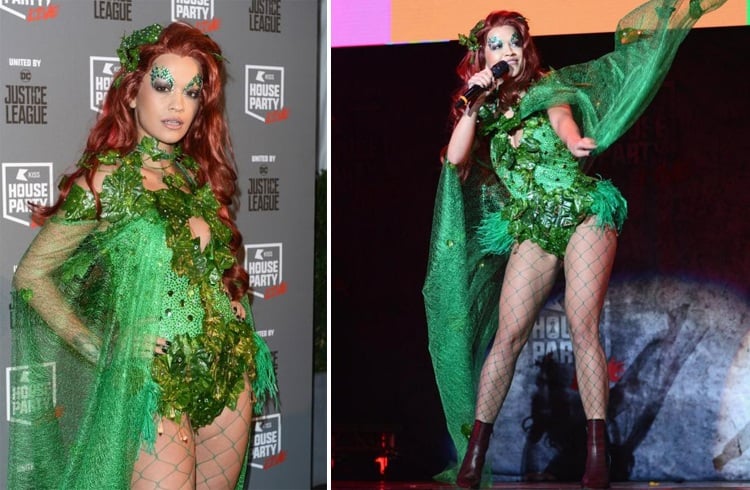 Kendall Jenner
Here we have a supermodel born in the 90s, enjoying some 70s glamour. To keep things interesting and more retro-esque Kendell shared this highly pixelated pic in black and white. We can tell she went overboard with diamonds but again, aren't diamonds best friends to a girl after all?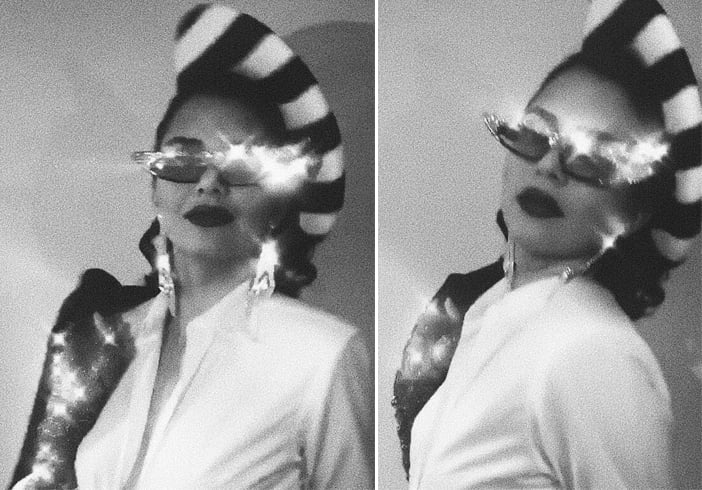 Khloe Kardashian
There are not many commonalities between the famous Kardashian and us, one thing we, however, share is the love of Game of Thrones. Looks like the youngest Kardashian dressed as the Mother of Dragons Daenerys Targaryen, while her boyfriend Tristan Thompson came dressed as Khal Drogo. Now is that couple goals or what?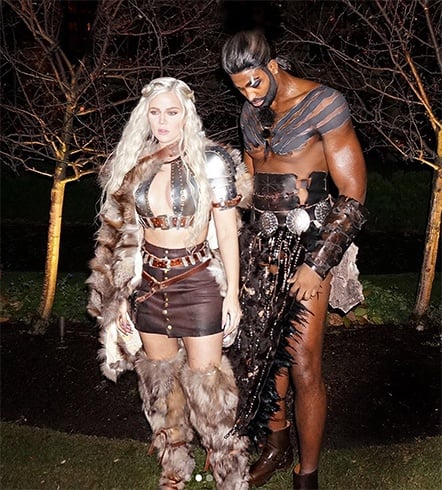 These were our 12 pics from Hollywood Halloween dressing. But do share with us which one was your favorite and if you were to recreate any of these looks, which one would that be?
Images Source: instagram