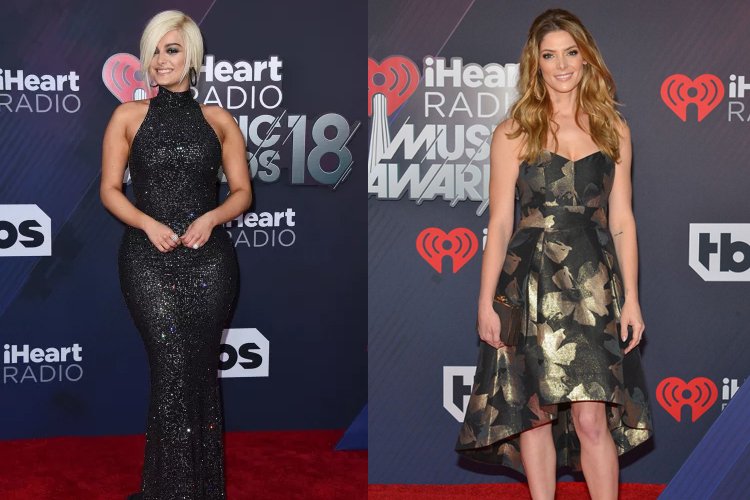 From lusty naked bodysuits to shimmering metallic dresses, the iHeartRadio Awards red carpet has seen it all. We witnessed celebrities including Hailey Baldwin and Isla Fisher going for the bold look at the American award show which certainly proved to be a much needed and welcomed change after the subtle wardrobe choices made by Hollywood for as they extended their support to the Time's Up and the Me Too movement.
Now, this is not the kind of night that sees the who's who of the celeb world dressed in high-end designer couture, iHeartRadio affords its guests to be comfortable and be in their own skin. So you might not be typically thrilled if designer couture is what you particularly have your eyes for, nevertheless, the fashion choices were as amusing as it gets.
Here is Isla Fisher at the iHeartRadio Music Awards held at The Forum, looking all stunning in her shot sparkly number in black and gold.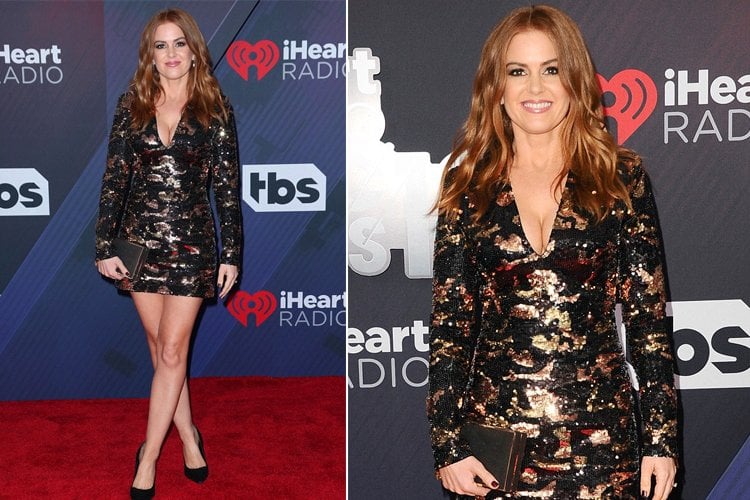 Iggy Azalea too opts for a black number, but unlike Isla, hers is a floor length number – not that it denies our eyes a sight of that perfectly hot Australian bod. This reminds us, it's been a while since the rapper has produced some new music. What do you say, are you up for some Iggy music?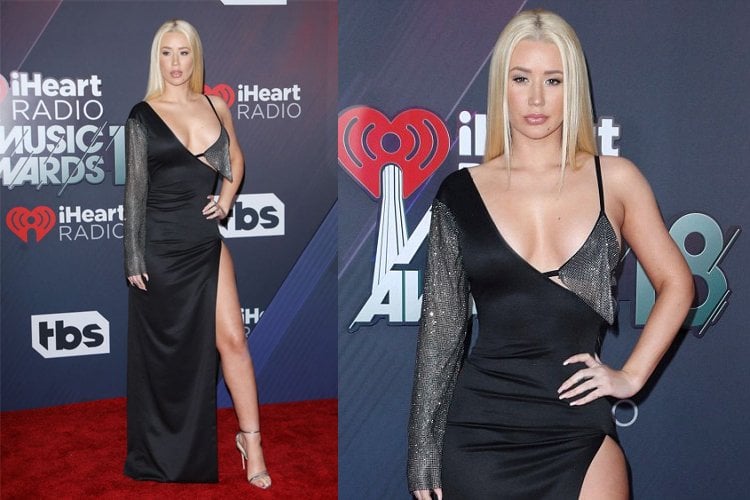 You don't get to see Paris Hilton much these days and the heiress prefers a more low-profile life these days, but the iHeartRadio proved to be one of those occasions where we caught Kim Kardashian's once best friend. Glowing in a red flared minidress and her main accessory was beau Chris Zylka. She chose her signature curls that fell on a face of fresh and nude make-up. And my, oh my!!! Don't miss on those super high heels.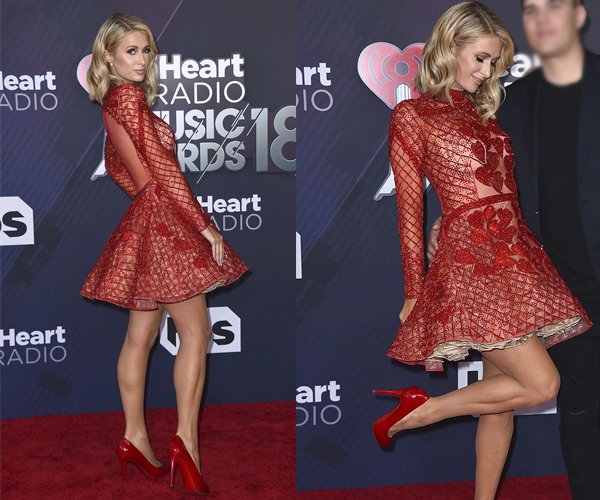 Hailey Baldwin arrived at the iHeartRadio Music Awards in a shimmering catsuit. We are not sure if we are in love with the rose gold hue of the outfit or the fringes that add the extra oomph to the look. The plunging neckline was the only skin show going on but we say the real drama was going on with her
[sc:mediad]
footwear. By the way, this is the first time we saw Hailey in a lob, have you spotted her earlier in this hair?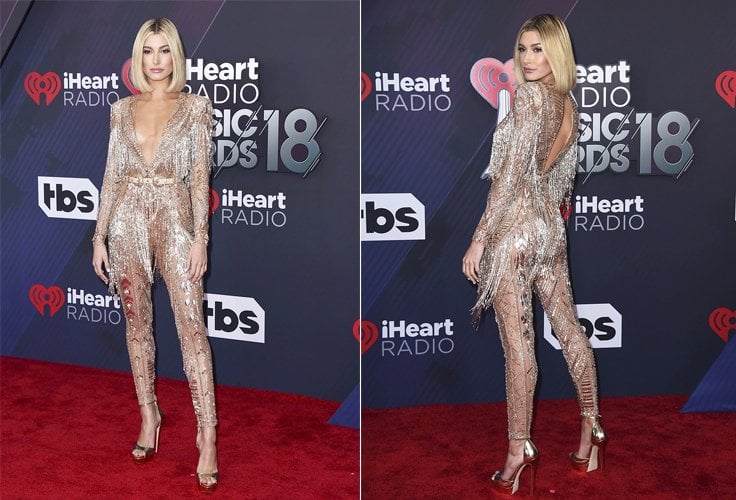 The Havana singer slayed the red carpet in an asymmetrical patterned skirt that she paired with a sheer blouse with a hint of cleavage. The strappy heels matched her color-up look immaculately. We give her full marks for the bright makeup and flirty hairstyle.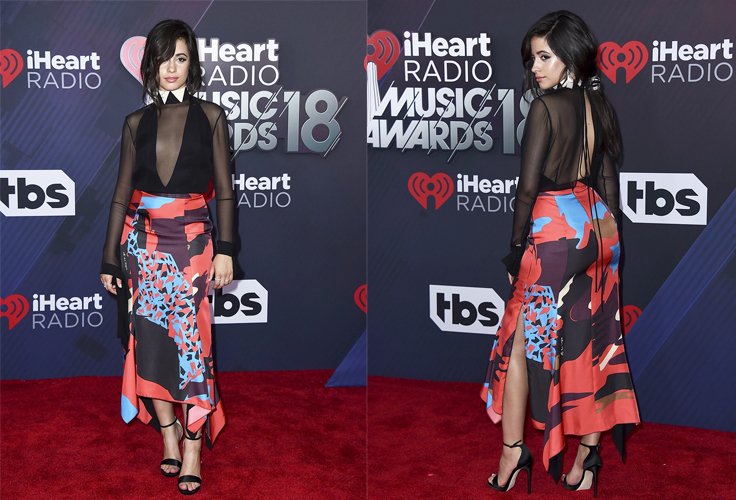 We are confused – is that a jacket? Is that a dress? Oh whatever it is, we have our jaws on the floor. Sarah Hyland totally takes classy to a whole new level on the red carpet this evening. Full props for picking a pair of silver – and not black – sandals to break out of the black monotony, without adding a dramatic contrast of color.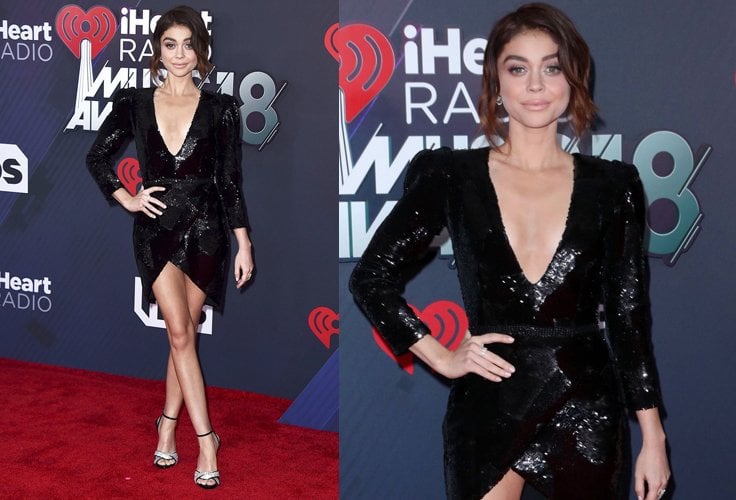 Bebe Rexka was in a shimmery number also. It was a floor length halter neck gown and we are sure no other pick could have done more justice to her curves. She wore her blonds in a bob and brought the hoops back. (were hoops ever out of fashion, though?)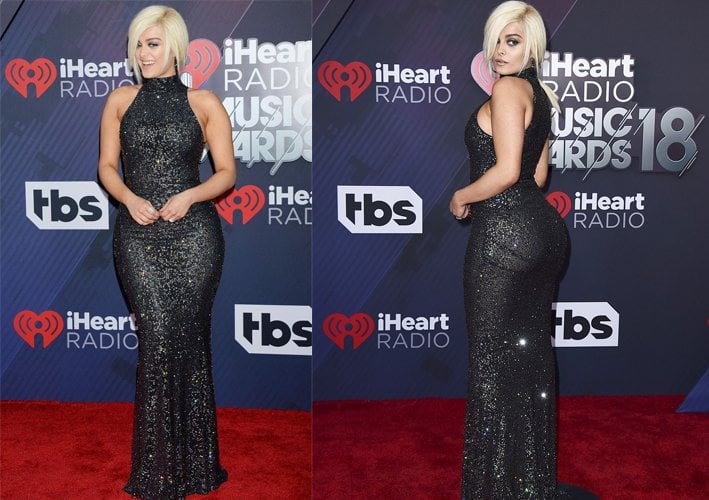 Some more glitter was brought in by former pop diva Ashanti. The wine color pantsuit was accessories with a fur shawl in the same hue – we are just hoping that's faux fur, or she is just one step away from receiving some serious flak on social media. She wore her dark hair stick straight but for us, her ultimate accessories were those ferocious nails.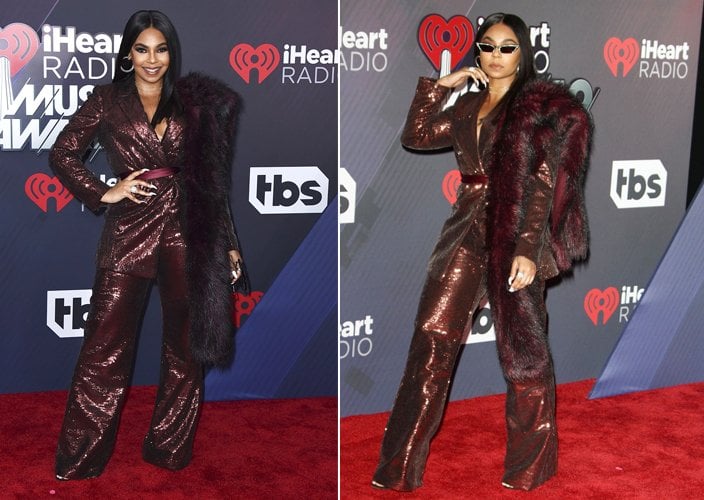 Ashley Green was seen in a strapless high-low number. The green-gold attire gave her a relaxed look and we don't really mind that she looked so much at ease in this look. A pair of gold heels completed her appearance.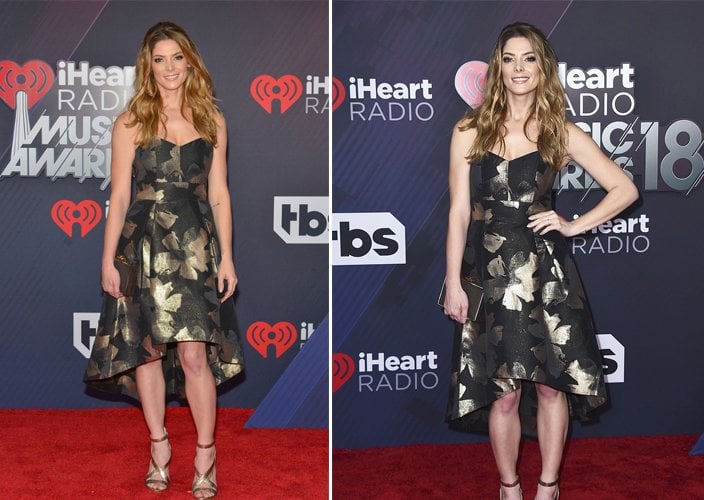 Someone who stayed away from all that glitter and shimmer was Riverdale fame Madeline Petschand. Her date for the evening was Travis Mill. The red headed beauty opted for a blue checkered separates that made her look very youthful and pleasant.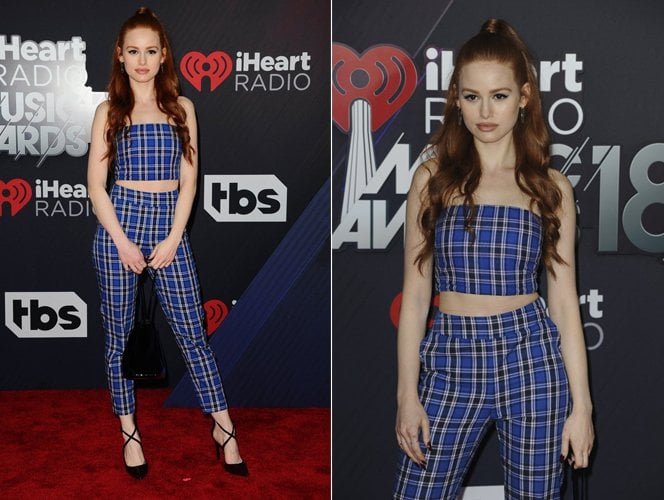 And that's a wrap for iHeartRadio. Keep an eye on this space for all the red carpet fashion all-round the year.
Images Source: www.smh.com.au