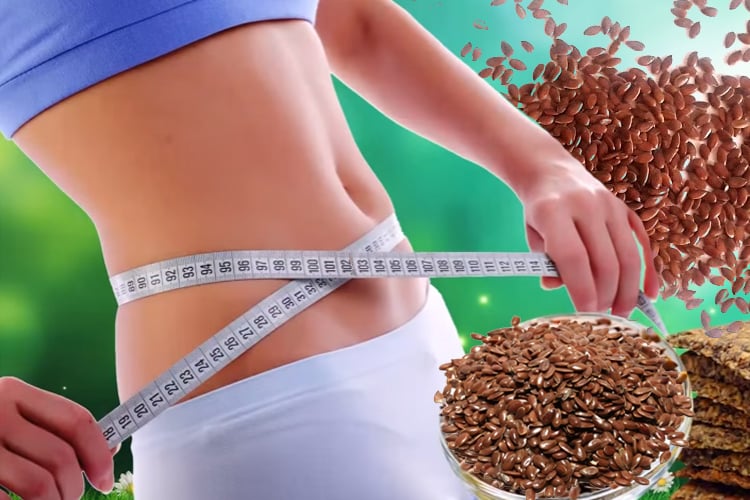 Flax seeds are the first super-food to have been cultivated since ancient days. This is why; today we would want to introduce into your diets the consumption of flax seeds. And there are plenty of benefits to gain when consuming flax seeds, for example-
Better digestion
Better skin
Lower LDL or bad cholesterol levels in the body
Down with sugar cravings
Hormone balance
Cancer fighting abilities
Promotes weight loss too
In the market, they are also known as linseeds, and can come in golden brown, brown or tan tones, and are rich with omega 3 fatty acids; perfect for those that don't consume fish but need omega 3. One more reason to consume flax seeds would be because of the high amounts of lignans in them, which are antioxidants that fight the onslaught of free radicals in our bodies.
[Also Read: Chia Seed Health Benefits ]
Now that we have introduced to you the importance and benefits of having flax seeds, let's take a look at the various ways we could eat them too, shall we?
Here is the List of Flax Seeds Benefits
Flax Seeds for Weight Loss:
Flax seeds have a lot of HDL in it, which is a must have for a healthy diet.
If you have flax seeds, your body would receive polyunsaturated fats, which medical science opines is the best for the body and in aiding weight loss too.
This is important for the breakdown of proteins and carbs in the body, and for digestion as well.
Our body needs soluble fiber which helps the digestive system stay healthy, and keeps us feeling full for a longer period of time too.
Flax seeds have insoluble and soluble fiber, and it helps bring down the ill-effects of LDL or bad cholesterol in the body too.
Morning bowel movements would be easier on you as well.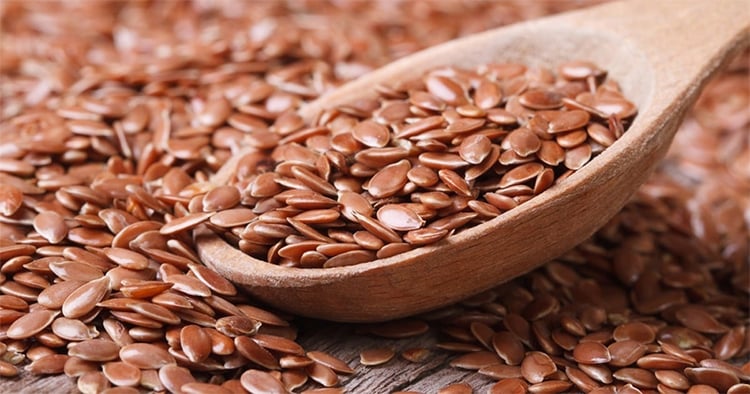 Flax Seeds for Health:
Healthy to consume, flax seeds have low amounts of carbs in them and very high amounts of vitamin B in them.
Along with that, the seeds are a huge source of fibre and omega 3 fatty acids.
The seeds help you stay full for a very long period of time, which means you wouldn't be craving for unhealthy foods and snacks in between meals.
For those suffering from high blood pressure issues, flax seeds can help by controlling them and preventing spikes from happening.
Medical science says, consuming flax seeds can bring down the risks of cancer- breast cancer especially.
Now that you have learnt about the benefits and importance of flax seeds, here are a couple of recipes for smoothies to have your flax seed indulgement. Take a look!
How to Eat Flax Seeds:
As a morning cereal
You can start your morning with a power punched breakfast, and plenty of omega 3 in a bite, when you stir a tablespoon of flaxseeds with your oatmeal or porridge.
Have it as a smoothie
The nutty flavour isn't overwhelming, which is why flax seeds can be added to your milks and shakes to form smoothies. Consume the whole flax seeds; a tablespoon of the same with your smoothies, and bring in the protein you need for the day.
Perfect parfait
If you don't like having your fruit just whole or your yogurt plain, sprinkling a few flax seeds on them makes a yummy parfait so perfect, which would make you want to have another helping. Combine the fruit, the yogurt and a sprinkling of flax seeds to do so.
Your green salad
The use of flax seeds over your green salads as an embellishment would make the dish tastier and yummy. There would be more crunch to every bite you have, and plenty of fibre to enjoy when you top the salads with flax seeds.
Make a protein salad
If you've been advised to have more protein in your daily diet, you could mix flax seeds with an egg salad or green salad and do so.
Make your own bread
You really don't need flour as such to make your own breads at home, not when you can grind flax seeds to a powder form and use the same to make your own bread. Combine the powder of flax seeds with powdered nuts for a delicious and a very wholesome bread to make at home.
Sprinkle it on your soups
Your soups get tastier and healthier with a sprinkling of flax seeds; brings about a delicious crunch and a nutty flavour to savour!
Use them in stews and casseroles
You can sprinkle flax seeds in casserole preparations, stews, sauces and curries too, to make a hearty dish for the lunches and dinners.
Add flax to the ground meat preparations
Instead of using breadcrumbs for the pakoras and chops made from fish and meat, you can add the powder of ground flax seeds as coating to fry and make a crunchy dish.
Embellish the baked goods
A sprinkling of flax seeds can be added to the dough and batter of cakes, cookies, muffins and breads to make a healthy baked dish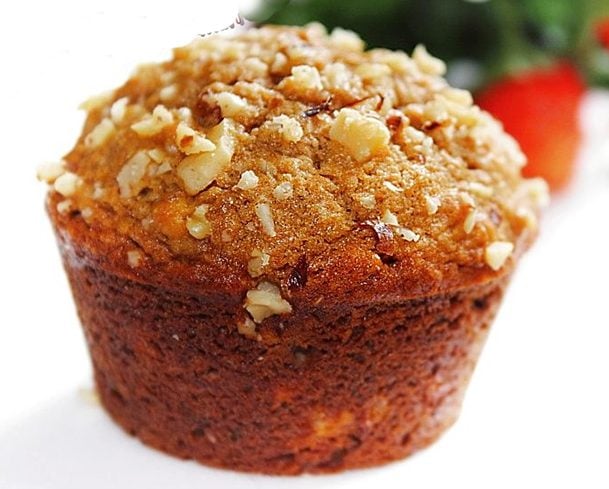 There are many more ways to eat flax seeds, should you choose to use your imagination. Similar to flax seeds for weight loss, basil seeds can also help in loosing weight. However, we shall now move on to understanding the uses of flax seeds and its benefits. Take a look!
[sc:mediad]
Flax Seeds Smoothies or Recipes
Smoothie 1
Description:
Peanut Butter, Banana, and Flax Smoothies
Start your day in a yummy way with bananas, peanut butter and flax seeds. This is a smoothie that tastes like heaven, is very slurpy and you get all the potassium and proteins, and fibre to keep you healthy and full too. If you like your smoothies thick; this is it!
Ingredients:
1/2 cup vanilla fat-free yogurt
2 tbsps ground golden flaxseed
1 tbsp creamy peanut butter
How to Make:
In a blender, mix all the ingredients and blend into a thick paste.
Remove and place the smoothie in long glasses and garnish with nuts.
Place in the fridge and have it once it is chilled and nice. Enjoy your smoothie!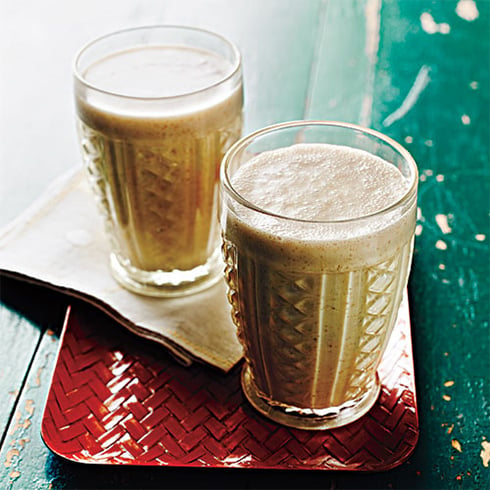 Smoothie 2
Description:
Powerpacked omega enriched smoothie
Although this is a basic smoothie, but it is rich with omega 3 fatty acids, fibre and is a low calorie delicious breakfast to bank upon too.
Ingredients:
½ a banana mashed into pulp
How to Make:
In a blender, mix all the ingredients and blend into a thick paste.
Remove and place the smoothie in long glasses and garnish with nuts.
Place in the fridge and have it once it is chilled and nice. Enjoy your smoothie!
We hope the recipes on the two smoothies we have shared have made you excited to try them already. But before you begin, here are a couple of tips to think about when indulging in flax seeds. Please read on and be well-informed for the same.
Tips:
When you buy flax seeds online or from a local grocery store, you would find them in brown or golden brown tones; that's okay and they should be stored in a dry and cool place only.
Do not buy the powdered version of flaxseed or ground flaxseed. This is because of the oil content found in the seeds, which oxidizes immediately when it is exposed to air. If this happens, the flour would taste rancid and becomes unhealthy to consume.
Browner the better when it comes to buying flax seeds, since it has a higher nutty taste, and more flavours in it with plenty of nutritional levels for the body to enjoy.
Always eat fresh grounded flax seed powder within half an hour of grinding, or else they turn rancid and unhealthy to consume. Do not eat what is left, just discard it because there wouldn't be any health benefits remaining in them.
When consuming flax seeds in whole form, accompany it with a lot of fluid intake or else you may suffer from constipation. For a tablespoon of flax seeds, it would be best to have around four ounces of liquids, say dieticians.
We hope this mini guide on flax seeds comes in handy. Please remember to check with your doctor before consuming flax seeds.
[ Also Read: Healthy Benefits Of Moringa Seeds]
Disclaimer: The information given here is purely through research and is not a substitute to what your expert dietitian and nutritionist would offer as advise on weight loss. Their words would take precedence over what is written here and elsewhere online.
Recommended Articles
Benefits Of Carom Seeds(ajwain)
Healthy Benefits Of Moringa Seeds
Basil Seeds (Sabja Seeds) Benefits
Fenugreek Seeds For Hair Growth