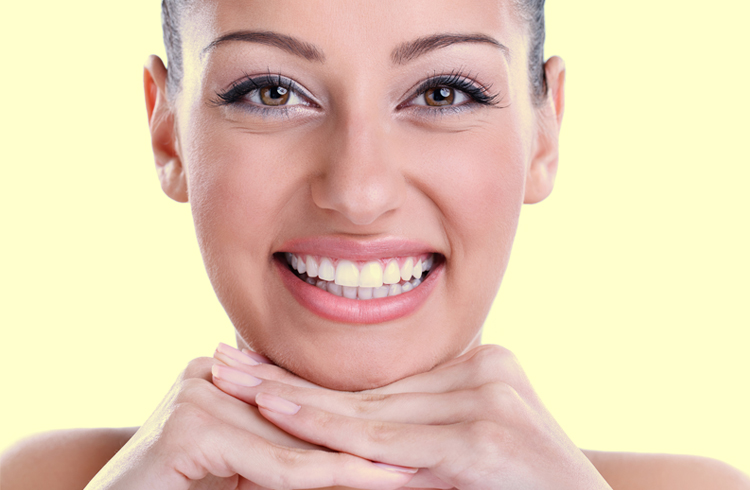 Are you horrified to notice the discoloration of your pearlies in spite of brushing regularly? Do you need your daily dose of coffee to kick-start your day but are now worried sick wondering if it can stain your teeth further? Stained teeth can be a sign of unhealthy gums, thinning enamel and overall poor oral hygiene! If you want to escape the embarrassment of flashing discolored teeth every time you open your mouth, teeth whiteners are a must-have in your dental kit. Give this article a read to find out the best teeth whiteners available in the market before you take your pick.
Causes of teeth discoloration:
Thinning tooth enamel because of aging
Poor diet. Consuming processed foods high in acidic content
Breathing through your mouth. Blocked nasal passages
Prolonged consumption of antibiotics
Excessive intake of fluoride
Try These Remedies To Whiten Your Teeth
Here are some of the best teeth whiteners, you can definitely give a shot to make your teeth spotless and gleaming soon.
1. Tom's of Maine Natural, Fluoride-Free, Antiplaque & Whitening Toothpaste
Tom's of Maine can brighten your teeth without causing any side effects because of its organic ingredients. We are all for a toothpaste that cleans naturally. This whitening toothpaste is enhanced with zinc citrate, Zinc is a natural mineral and xylitol, is a natural extract from birch trees or corn.
Why choose this product: Organic composition, natural flavour, fluoride-free formula. Helps fight tartar and promotes fresh breath.
How to use: Use it to brush teeth thoroughly for at least a minute per day.

2. Arm & Hammer Extra Whitening Advance White Toothpaste
Arm & Hammer Extra Whitening Advance white toothpaste contains peroxide to fight tough stains and baking soda to clean plaque build-up. This product releases penetrating bubbles and leaves behind a minty taste that lasts long after you brush. It can brighten coffee-stained teeth and yet not make it sensitive.
Why choose this product: Its trademark Stain Defense™ technology prevents further stains.
How to use: Brush thoroughly with it for at least two minutes daily.

3. AP-24 Whitening Fluoride Toothpaste
The toothpaste whitens your teeth without harming as it does not contain any abrasive elements like peroxide. This fluoride toothpaste has a fresh vanilla mint flavor that provides a fresh feeling all day.
Why choose this product: no fuss involved, lightens teeth, removes stains, prevents dental cavities, thick creamy, rich formula, and no harmful chemicals.
How to use: Use twice a day after meals, or as directed by a dentist.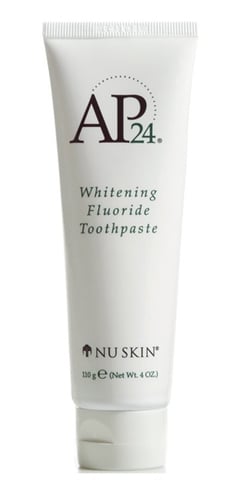 4. Luster Pro Light Dental Whitening System
This dental whitening system is one of the best teeth whitening kits available in the market. It contains a pretreatment rinse, a whitening serum with active dental peroxide, a Dual-Action Whitening Light for optimal whitening, batteries, a shade guide and a quick-reference guide. It not only removes yellow stains from tea, coffee, wine, and tobacco but also erases years of stains in just 30 minutes. It can nourish your teeth and give you a flawless finish.
Why choose this product: zero sensitivity, visible results in 30 minutes, patented light-activated whitening technology, enamel safe.
How to use: Pre-treat teeth using AcceleRinse for cleansing the teeth and swish vigorously for 10 seconds. Do not swallow. Whiten each tooth with the serum for removing stubborn stains. Shake the serum for three to five seconds, and apply it on the surface of each tooth, avoid contact with the gums. Wait for 20 seconds for the gel to dry. Then activate the serum with the whitening light for two minutes. There is no need to rinse with water in between treatments.
Duration: You may need 10-20 treatments for a week if you are using this whitening system for the first time. You can take 10 treatments for three days for touch up after a gap of six months. For a quick touch up, use continuously for five days.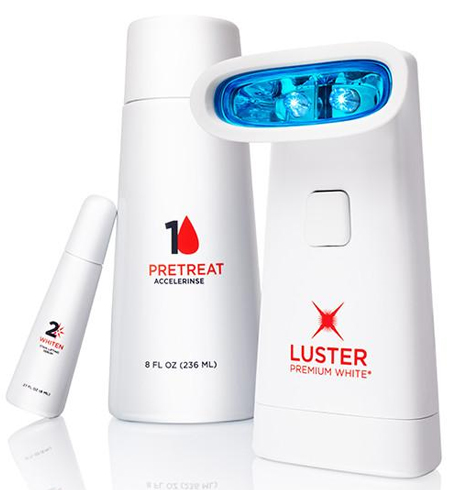 5. Rembrandt 3 Day Whitening Boost Kit
Rembrandt 3 Day Whitening Boost Kit is one of the best teeth whitening strips you can ever find. It can noticeably whiten your teeth and is super simple to use. These custom-fit dental strips optimally cover your teeth to provide whitening treatment.
Why choose this product: A magical product that whitens teeth in just three days. Contains enamel-safe ingredients recommended by dentists. Customizable StayPut strips meet your unique dental needs.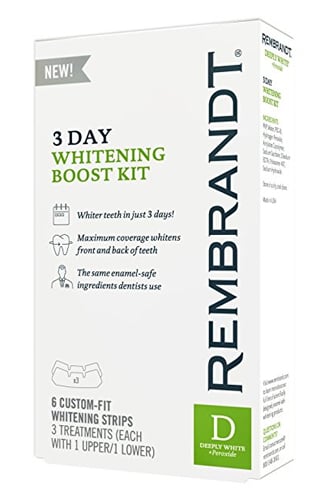 6. Pearl Drops Instant Natural White Charcoal Innovation Toothpaste
The purple toothpaste from Pearl Drops has charcoal as its main ingredient. It effectively removes impurities by using a combination of detoxifying ingredients such as activated charcoal, plaque removers, and fluoride. It helps to draw out teeth impurities and protect your mouth against stains. The toothpaste also contains optical brighteners that can make your smile glossier than ever before.
Why choose this product: It is a specialist whitening tooth polish with charcoal innovation and 77% natural ingredients. It instantly whitens teeth. It has a refreshing minty taste.
How to use: Brush twice a day. Use continuously twice daily to maintain whiteness. Do not swallow. The product is not recommended for children below seven.
[sc:mediad]
7. Rapid White One Week Tooth Whitening System
This tooth whitening kit is simple to use. The package comes with two easy-to-use mouth trays that contain whitening gel tube, accelerator fluid, a whitening toothpaste tube and a handy Professional Tooth Shade Guide. It gently whitens teeth without the use of peroxide.
Why choose this product: whitens teeth up to four shades in one week, mouth tray application method, customizable for fitting your teeth for comfort and optimal application, it is a sensitive formula.
How to use: Not recommended for children under 16. The product won't deliver visible results if you are wearing braces. However, it is safe to use if you have got any fillings, crowns and caps in your mouth.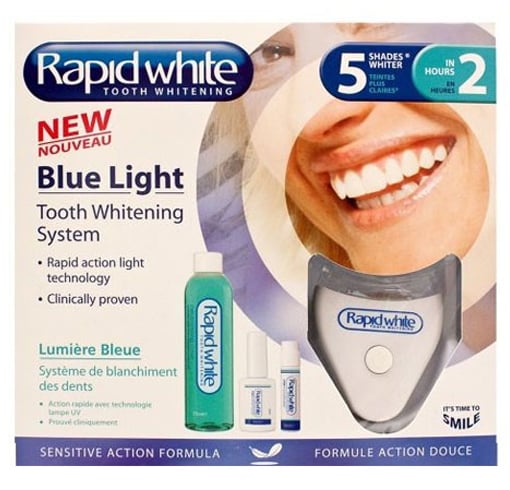 8. Aqua fresh White Trays
If you prefer using mouth trays, then you can consider Aqua fresh white trays as a viable option. The product has pre-filled trays that snugly fit over the front and back of the teeth. The optimal coverage allows the bleaching gel to effectively whiten your teeth.
Why choose this product: Instructions are easy to read and follow.
How to use: Fix the tray for 45 minutes daily for one week to add gleam to your smile again!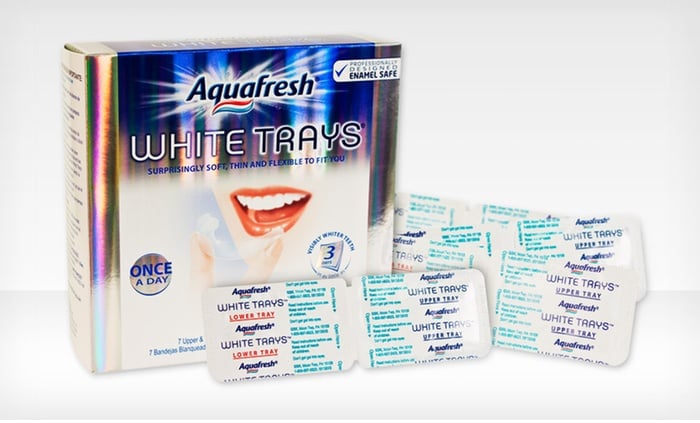 9. Curaprox Black is White Toothpaste
Curaprox Black is White Toothpaste is one of the best teeth whitening products that offer visible results. It can be a good alternative to your regular toothpaste to brighten your teeth and improve your oral health as it uses the activated carbon formula minus abrading or bleaching.
Why choose this product: This is a cost-effective solution to make your teeth spotless again! It removes stubborn stains, protects against tooth decay and boosts oral health. It has a fresh lemon flavour.
How to use: You can use it daily without limitations.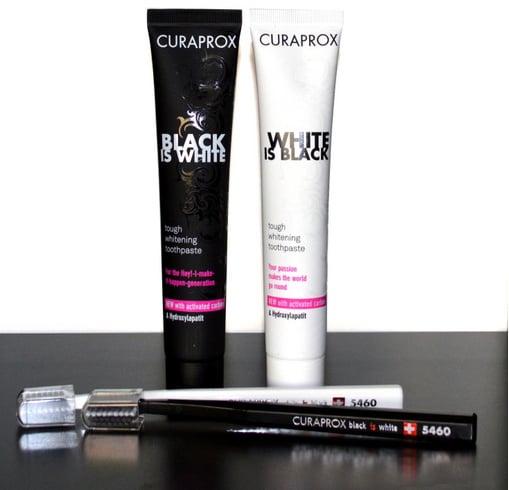 10. Paula's Choice Brighten Up-2 Minute Teeth Whitener
This teeth whitener product is used for instant stain elimination. This product is great to use as a touch-up after drinking coffee, tea and wine. This balm-like product whitens teeth conveniently as it does not have a messy application procedure.
Why choose this product: It is a super fast and convenient option, ideal for quick party touch-ups.
How to use: Apply a light coating to your teeth. Do not eat or drink for two to five minutes after using the product. Do not rinse or brush after use.
11. Go SMILE Super White Snap Packs
Go SMILE Whitening system offers a fast, long-lasting teeth whitening treatment within the comforts of your home.
Why choose this product: Whitens teeth at least one shade bright using the patented Hyperox Technology formula, single-use application, instructions are easy to read and follow, does not irritate the teeth.
How to use: You need to use this post-brushing product twice daily for a week for visible results.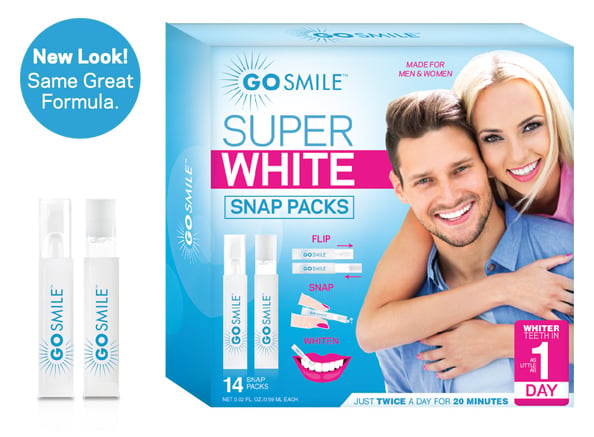 12. Colgate Optic White Toothbrush plus Whitening Pen
The pocket-friendly and convenient dental kit can help your teeth become up to five shades lighter than before. Its pro-active formula can deliver results from day one. Brush your teeth using the Colgate Optic White toothbrush and a regular toothpaste. The polishing bristles and stain removers help eliminate the stains and brighten your teeth. Then, apply the whitening gel on your teeth using the whitening pen.
Why choose this product: It is super-convenient and budget-friendly. Use this and watch your pearlies regain their shining glory in a day or two!
How to use: Turn the dial at the bottom of the whitening pen to apply the gel on your teeth. You can apply the gel formula in the blink of an eye.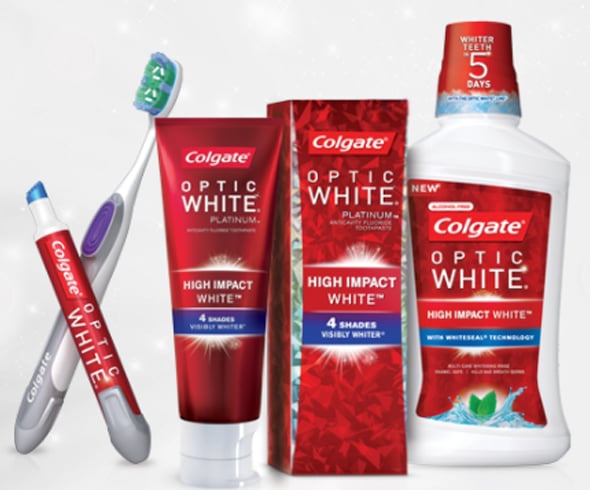 13. Supersmile Professional Whitening System
This oral care system contains whitening agents like calcium peroxide and minerals for delivering ultimate results. It removes bacteria, plaque and stubborn stains without causing any sensitivity.
Why choose this product: clinically proven to brighten teeth up to six shades whiter, mint flavor, 75% less abrasive, restores enamel, free from – silica, sulfates, parabens, animal products, and BPA.
How to use: Use twice a day or as directed by a dentist.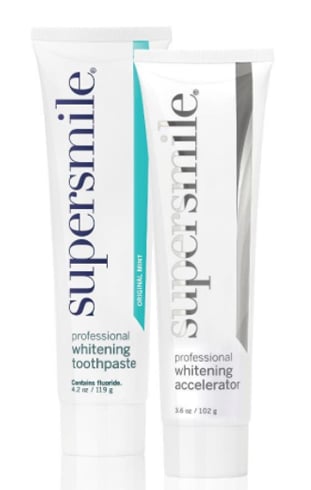 14. Sensodyne PRONamel Daily Protection Toothpaste
Sensodyne PRONamel Daily Protection Toothpaste is formulated to protect teeth against the effects of acidic food. This toothpaste can strengthen weakened enamel and provide effective cavity protection. It has a minty taste that helps fight mouth odour.
Why choose this product: protects against the effects of acid erosion, re-hardens enamel, provides a lasting protection from sensitivity and cavity. Its fresh mint flavour adds to its appeal.
How to Use: Use the product for brushing twice daily.

15. Plus White Premier 5 Minute Speed Whitening Gel
This enamel-friendly bleach formula is a quick fix for stained teeth.
Why choose this product: It is a one-step bleaching gel that starts working in five minutes flat!
How to use: Use twice daily for two weeks. After the second week, use once or twice a week to maintain the white teeth shade.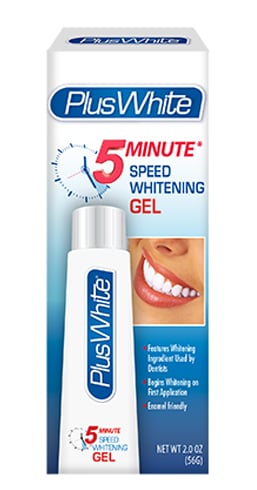 16. Cocowhite Assorted 2-week course
This two-week detox kit can help you get rid of bacteria, bad breath, and sticky plaque.
Why choose this product: It will boost your oral hygiene naturally. Super-easy to use.
How to use: Keep the sachet handy, pour its content in your mouth, swirl for 5-15 minutes, and spit it out.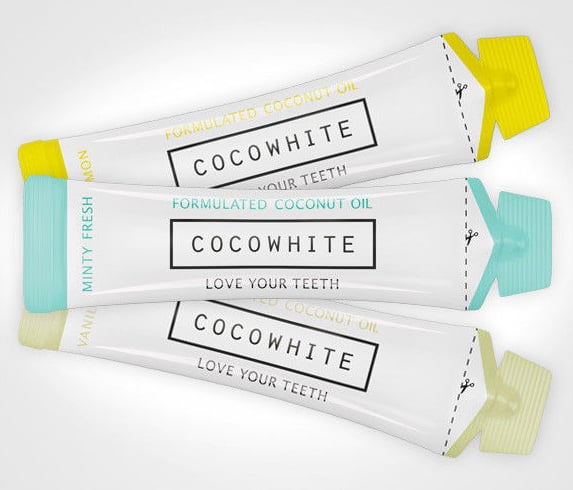 17. AuraGlow Deluxe Home Teeth Whitening System
The kit includes a teeth whitening light for breaking down the stains and speeding up the whitening process. It also includes two teeth-whitening gel syringes and a duplex mouth tray.
Why choose this product: The whitening light contains five powerful LED bulbs, in-built 10-minute timer with a beeper to keep track of your whitening session time. The duplex tray fits any mouth. The detailed instruction manual makes it super easy to use.
How to use: You can use this kit once daily for 30 minutes to eliminate tough stains from wine, soda, coffee, smoking, and others. Use for 7-10 days to achieve the desired whitening goals.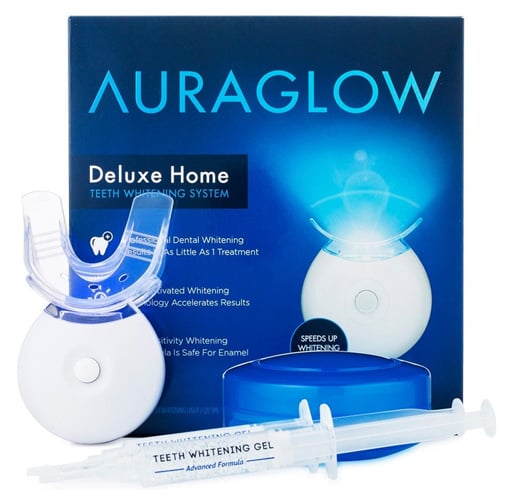 18. GLO Brilliant Teeth Whitening Device
The patented product innovatively combines LED light and warming GLO heat to accelerate a safe whitening treatment using hydrogen peroxide.
Why choose this product: This hands-free product can brighten your teeth up to five times more than before without causing any sensitivity.
How to use: The vial packaging allows an easy application. The eight-minute procedure is pre-timed and can simultaneously clean the top and bottom teeth.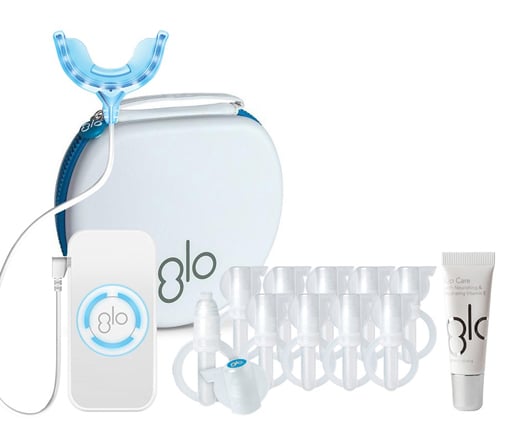 19. Dentek Smile Icon Professional Whitening Polisher
Dentek Smile Icon Professional Whitening Polisher is a whitening beauty tool that comes with a bristle-free and flexible polishing tip and gels to instantly whiten teeth.
Why choose this product: It contains a professional whitening polisher that can remove stains in just minutes without using any harsh chemicals.
How to use: You can safely use this product once a week. Attach the polishing tip and turn the polisher on. Dip the polishing tip into the whitening gel. Place it on the stain and gently contour your teeth. Use whenever necessary.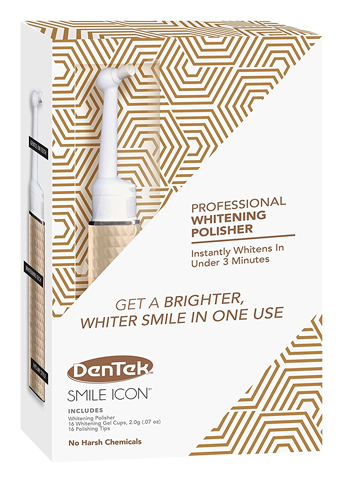 20. Crest 3D White Luxe Professional Effects Whitestrips – Teeth Whitening Kit
This enamel-safe whitening formula will prevent burning a hole in your pocket while undergoing expensive professional whitening treatments at the dental clinic.
Why choose this product: The product delivers profession-level teeth whitening results within the comforts of your home. It can remove up to 14-year-old stains! Sounds too good to be true! The results are long-lasting and by that we mean you can relax for a year before you start fretting about your teeth stains.
How to use: You can adjust the strips to suit the shape of your teeth. Its Advanced Seal™ Technology ensures that the dental strips are slip-proof! Apply for 30 minutes every day. You'll notice your smile brighten up after three days. You can walk, talk and even sip water while the super-cool formula gives you a dental makeover.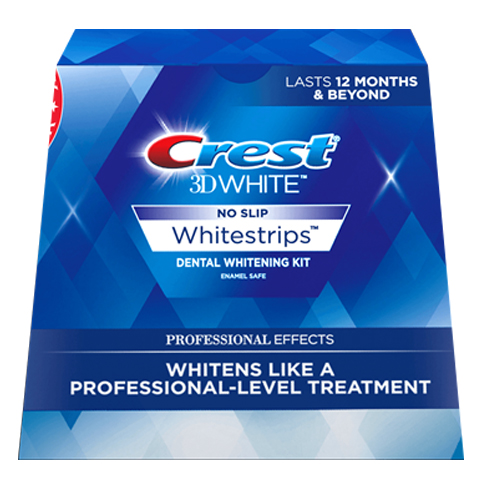 21. The Dirt – Trace Mineral Tooth Brushing Powder
The Dirt Powdered toothpaste uses ingredients that are safe. The powder does not contain added sweeteners, artificial flavors, colors, and yet tastes great.
Why choose this product: It is easy to use. It has 100% natural ingredients. The fluoride-free whitening agent tastes great too yet contains no allergens like corn, soy, or gluten.
How to use: Simply tap a damp toothbrush into a jar of The Dirt. Go ahead and brush your teeth.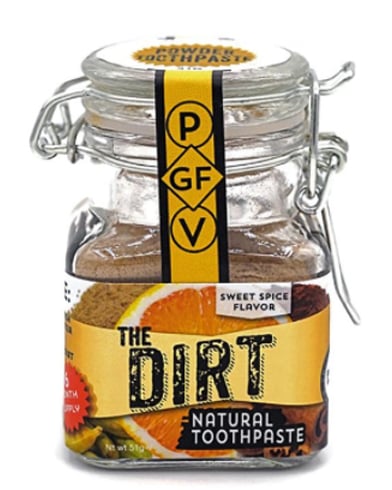 22. Coconut Oil Pulling
Coconut oil pulling is one of the safest and one of the best at home whitening treatments. It serves as a natural teeth whitener. This home remedy has absolutely zero side effects!
Why choose this product: It contains antimicrobial properties that help protect your gums and clean teeth naturally. It is super safe.
How to use: Take a spoonful of coconut oil first thing in the morning and swish it in your mouth for 5-20 minutes. Or add a few drops to your toothbrush and brush as normal. Another option is applying coconut oil to a wash-cloth and rubbing it all over your teeth.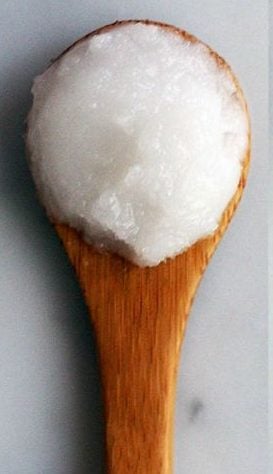 23. Apple Cider Vinegar
Apple cider vinegar effectively works as a natural antibiotic and cleanser to remove stubborn stains from your teeth. It is especially effective to fight stains caused by coffee and nicotine.
Why choose this product: It contains compound like acetic acid, potassium, magnesium, and enzymes that help kill germs, break down plaque, remove stains and whiten teeth naturally. This is a pocket-friendly option for whitening your teeth at home.
How to use: After using ACV, you must brush again with a regular toothpaste and rinse your mouth well. Avoid frequent use as its acidic composition may take a toll on your teeth enamel.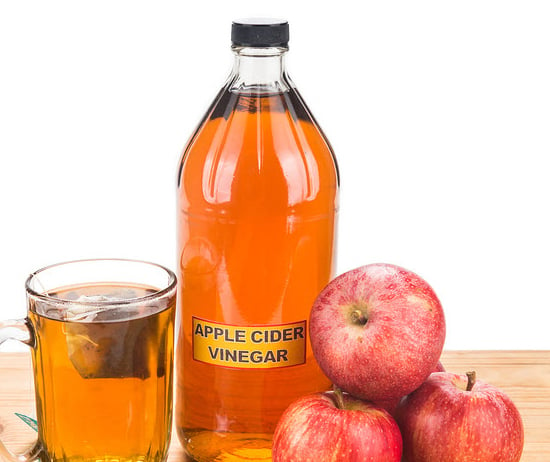 These are a few of the best teeth whiteners you can try to eradicate stubborn teeth stains. Share with us any home remedy you know that helps you keep your smile radiant and your pearlies flawless.
Images Source: pinterest