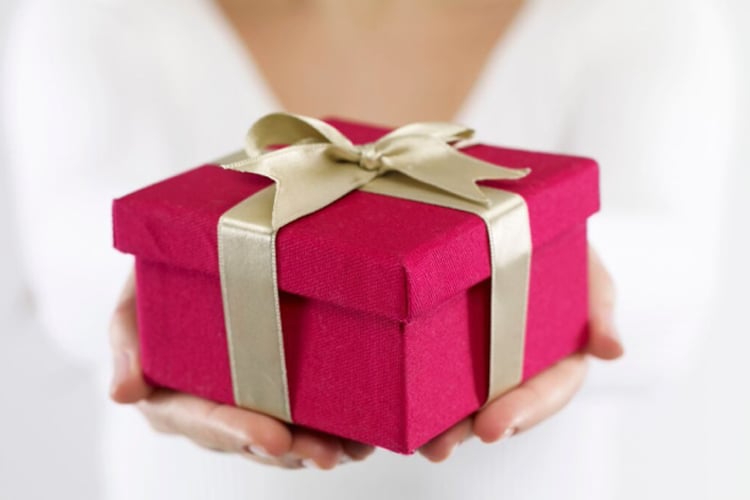 Teenagers are not kids any more, they aren't adults yet. Teenage girls are on the threshold of womanhood but still hold on to their childlike innocence. We can't even guess what all they know already but are still ignorant about the greater challenges of life. Teenage, aren't these the most precious years of one's life? These years become more valuable for a girl as she metamorphoses into a lady by undergoing a sea change both physically and emotionally.
When I look back at my teen years, I recall my first crush, first infatuation for a member of the opposite sex. The first fleeting tryst with romance and rosy dreams thanks to my hormonal overdrive. I remember how sneakily turning the pages of my elder sister's women's magazine while leaning on the giant teddy bear I got for my 8th birthday was enough to give me an adrenaline rush. Oh, what a beautifully confused state of mind was I in? Pretty sure my memories resonate with many of yours.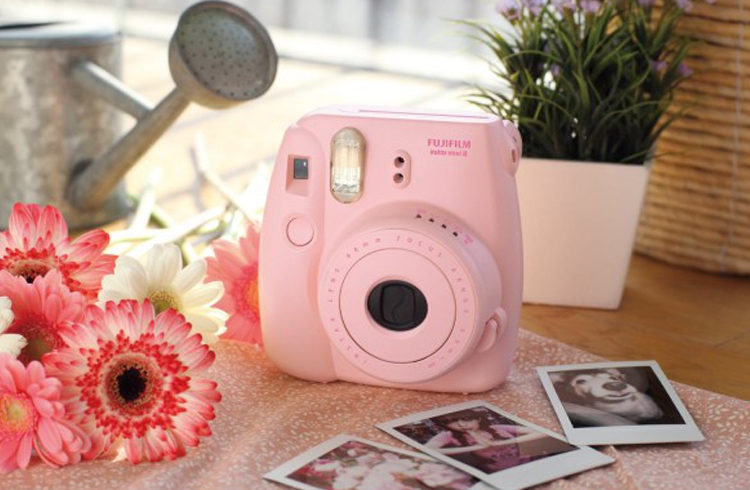 Apart from a teenager's own struggle to cope with her hormonal changes and emotional whirlwind, there are a few that her parents or loved ones have to face, especially while buying her a gift. Unsure of the mood swings, changes in the likes and dislikes that are now dictated by 'hot' or 'cool' trends, selecting gifts for teenage girls is no less than a Herculean task!
Next time you feel like showering a teenage girl in your family with gifts, do keep this list handy that is sure to ease your task and win her heart too. Go ahead and give this article a read, you can thank us later.
1. Soft toys
May sound cheesy, but the truth is girls are never too old for soft toys. Even we women don't mind getting them as gifts, to be very honest. So don't hesitate in picking a cute teddy bear from the store for that adorable little woman in your life. Now, there are a few things you may want to keep in mind while picking the right furry toy. First among them is the color. If you are a parent or a sibling, or a relative steer clear from pinks. She has reached an age that associates pink with romance, and she would prefer to get the pink teddy from her 'special someone'. In fact, our suggestion is you try something other than the bear, like a giraffe, zebra, bunny, or a dog. These days you also get stuffed Ganesh, Hanuman and Krishna and gifting them is an innovative way of keeping the young lady feel close to divinity.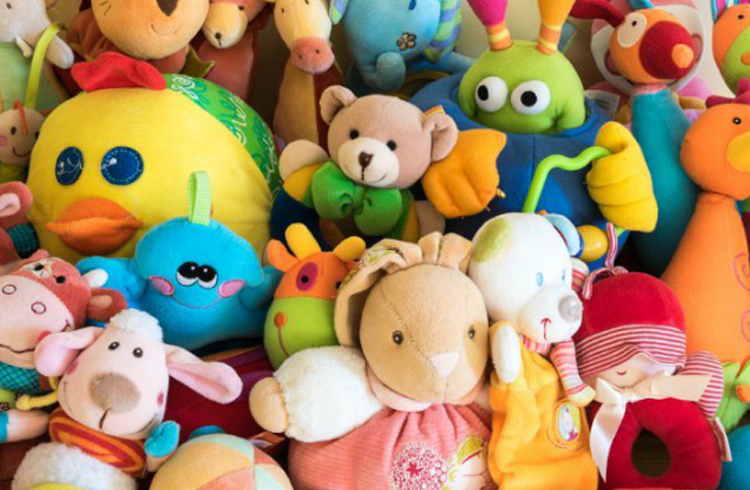 2. Fashion Jewelry
She has found a new love for fashion and you cannot take it away from her. Whether for a friend's birthday party or a date with that cute boy in her class or tuitions – she needs to doll up every time she steps out. Now, we have to keep in mind that she is young and still learning about being responsible so handing them expensive diamond and gold jewelry is not the best idea. Also, if she uses public transportation then a gold chain or diamond pendant can be a security threat. At this age, variety is the spice of life. Keeping all this in mind we recommend that fashion jewelry is one of the best gifts for teenage girls who love to make a fashion statement no matter what the occasion is.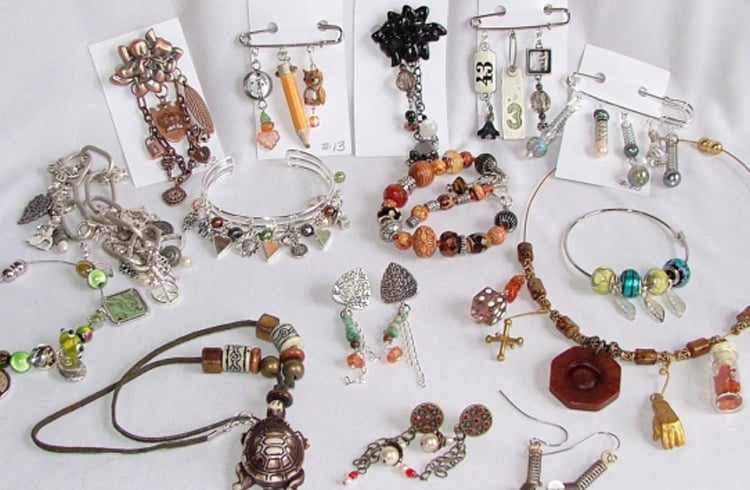 3. Watch
Watches have a universal appeal across all age groups. They do make top gifts for teenage girls also. Fancy watches can also double up as statement accessories. The malls have myriad choices of watches, you get sports watches, digital watches analog and what not. Designer watches are the new rave, but to go a little easy on the pocket, you may also opt for first copies of the expensive ones. For the dainty teenager, analog watches with a big dial are in vogue these days, the rose gold ones in particular. We love the ones that have Swarovski crystal, if not diamonds, in places of the digits. A water-resistant watch is an ideal gift for a teenager who is a sports enthusiast. If it's a special gift for her outstanding performance in her board exams, and if your budget permits, you may even get her the watch from Apple.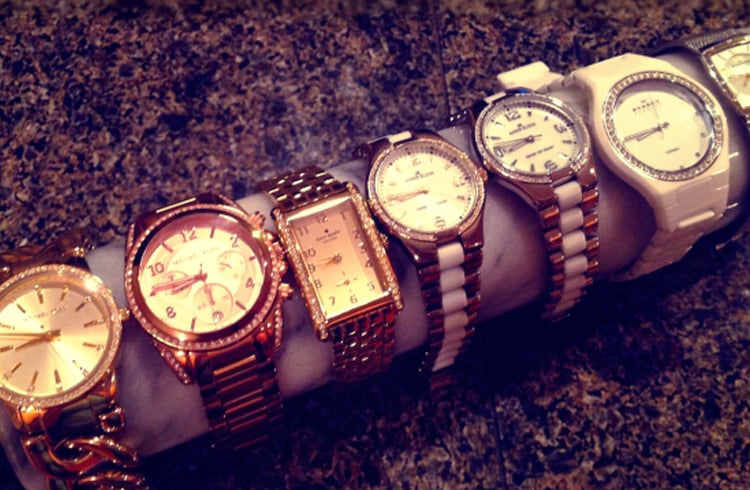 4. First Heels
If we were to take conventions into consideration, shoes never make it to the list as a gift but here we are breaking the norm. If you know the girl you want to buy the gift for is a budding fashionista, then maybe get her a pair of stilettos. Chances are a young teen wouldn't have a cupboard full of high heels, for she has just discovered her love for heels. Take her to the store and let her perfect her catwalk in a pair of her choice. We suggest, pick kitten heels for her. Make sure the heel height is comfortable. Don't buy a pair that's too tight because she is still growing up.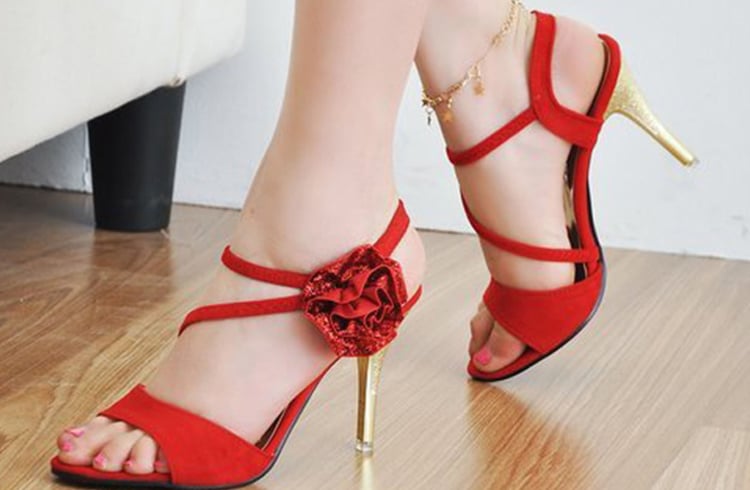 5. Purse
Trendy bags are another must-haves for teenage girls. They are constantly on the run – be it school, college, or tuition, dance, art, or music classes, and let's not forget the numerous parties they attend. This is why a bag would make an ideal gift for her during the teen years. You may pick a stylish backpack for her to carry books, or a cute wallet to hold credit cards and cash. You can help her turn into a show-stopper by gifting her a black clutch. You can even try gifting her a clutch bag in metallic or neutral colors that go with almost all of her party outfits. Make sure you pick one that has enough space to accommodate her phone, wallet and make-up essentials.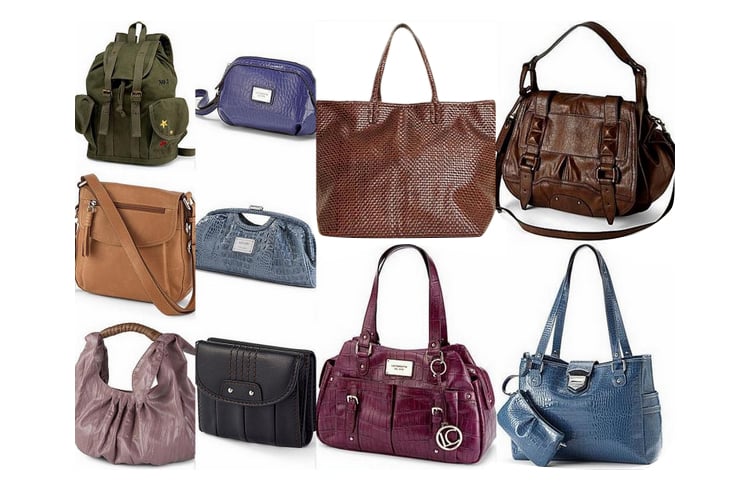 6. Make-up kit
If you are a mother or an elder sister of a teenage girl, we are sure you may have caught her many times sneaking into your room and experimenting with your make up. How many times has it happened that you found your missing nail paint bottles on her shelves? Many, right? This implies that time has come for you to get her a make-up kit for beginners. A lightweight foundation that matches her skin tone closely, a compact powder that goes with it, a concealer to cover those acne marks, a blush to add to her natural glow, an eyeliner or a kajal pencil, a palette of eyeshadows with basic colors, and a handful of make up brushes. It would be great if you could sit with her and give her a make up tutorial.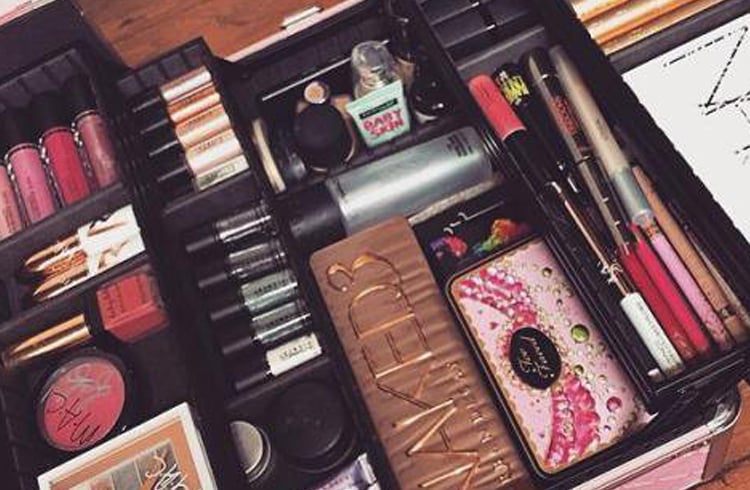 7. Pet
Teenage is the critical time for building the sense of responsibility in a person, be it a man or woman. Give a gift that not only amuses them but also instils a sense of responsibility in them. What better way of making them compassionate than introducing them to another form of life? I don't know one teenage girl who would not like to cuddle her little pet, a dog or a cat. A pet will also become her constant companion who will give her unconditional love and help her cope with heart-breaks and little disappointments better. By gifting a pet, you would gift her a best friend too. Always remember, don't buy a pet, adopt one.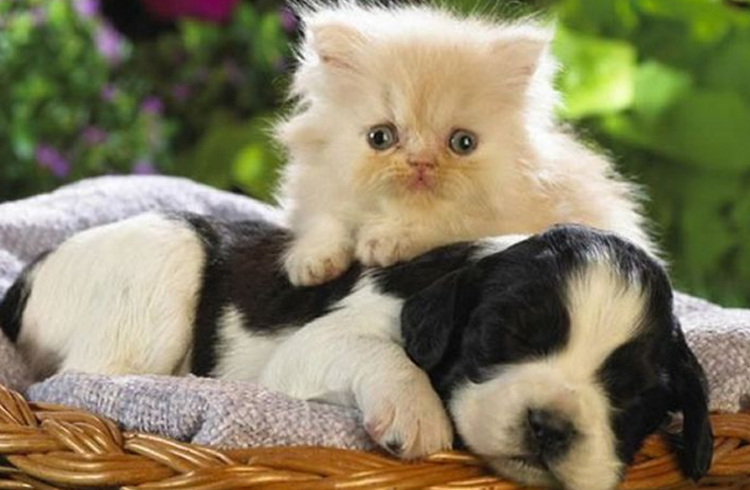 8. Plant
If you cannot gift a pet dog or cat, gift her a plant. This will be the ideal way of keeping her close to nature. A plant needs a little care. Watering and tending it regularly will make her more disciplined and responsible. It will her grow up to be a better person.
[sc:mediad]
9. Phone or a Phone case
Buy a phone for her, and if she already has one – don't spoil her by gifting her another one. Rather buy her a bunch of funky phone cases as they make ideal gifts for teenage girls. There is literally a new pattern that gets introduced every other day on some shopping site or another. She can experiment with different prints and colors. She can try the ones with bling and even the ones that glow in the dark. The ones that have a selfie grab, and ones that have the devil's horns. Let her be spoilt for choice for a change. You can even personalize her phone case and win her heart!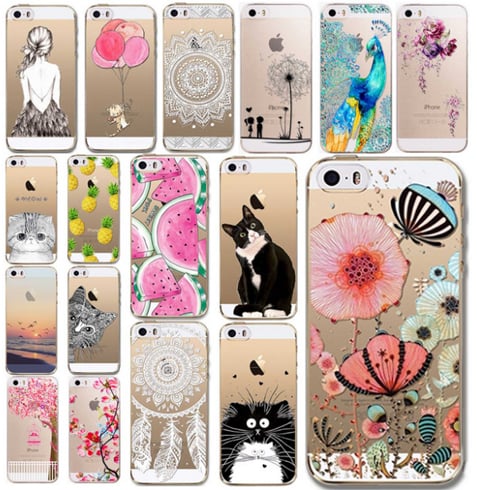 10. Room Décor Stuff
Teenage is the time when the youngsters in the family get the first taste of independence and personal space. For those who had to share a room with a sibling, all this while will also get an independent room by the time they hit 14. This is the perfect time for you to get them some room décor stuff that helps them personalize their space. Maybe paint the walls in a color of their choice. Or buy a bunch of cushions of varied sizes, colors and patterns. Wall decals and posters will be a hit with your teenager for sure! A little trendy furniture that doubles up for storage purposes will help her keep her belongings organized. You can even add a few beanbags to her room to make the perfect space where a teen girl would love to hang out with her friends.
11. Books
As we mentioned that this is the time in her life when she is discovering the person she wants to be and figuring out her personal style, it would be great if you help her through her decisions. And well thought out decisions are only formed when the mind is well informed. Nothing else enriches the mind more than books. Introduce them to books and the benefits one reaps from their company. Take them to a book fair or a store. A good novel will help her look at life from someone else's viewpoint, a detective novel will give her a dose of thrill, and a book from a distant land will widen her perception. Also, make sure to add books about our history and culture so that she doesn't grow up to be totally disconnected with our heritage. Books are not merely a bundle of paper, by gifting books you are gifting her wisdom.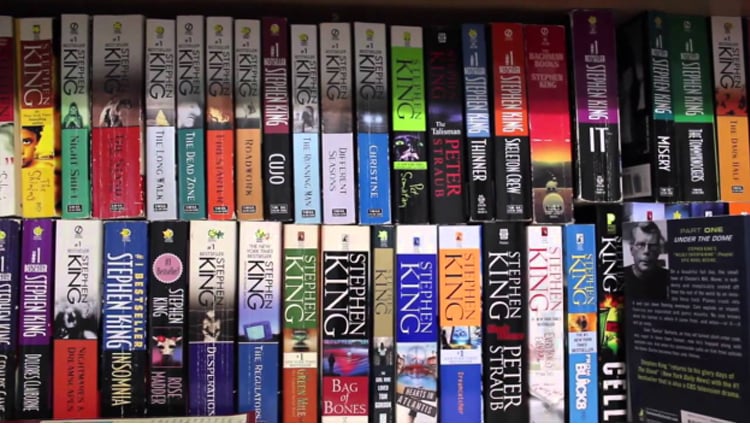 12. Saree
Her 16th birthday is the perfect occasion for an Indian girl to get her first saree. Even as adults we struggle to drape a saree all by ourselves, yet no woman's wardrobe is complete without this graceful attire. Be it a wedding, or a festival – do we not fancy the six yards? Initiate her love for sarees and it will last forever. Gift her first 6 yards of evergreen elegance. Let her experiment with some contemporary blouse designs to reinvent this traditional outfit and wear it like a pro!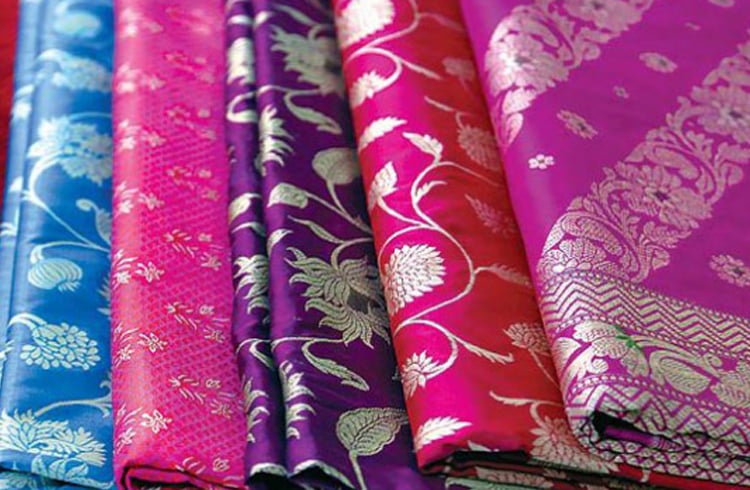 13. Journal
Teens are always struggling in their race against time. So, instead of being critical, you got to subtly teach them the value of time in this phase. To make time-tracking fun, buy them a journal. Encourage them to plan their days and activities in advance and note it down in the journal. The simple journal entries will help them plan their studies, events, important to-dos so that they do not miss out on anything. These journals can also be used to make a diary entry for a day well spent, hold on to a great memory, write a little poetry something she could look back at and cherish for years from now.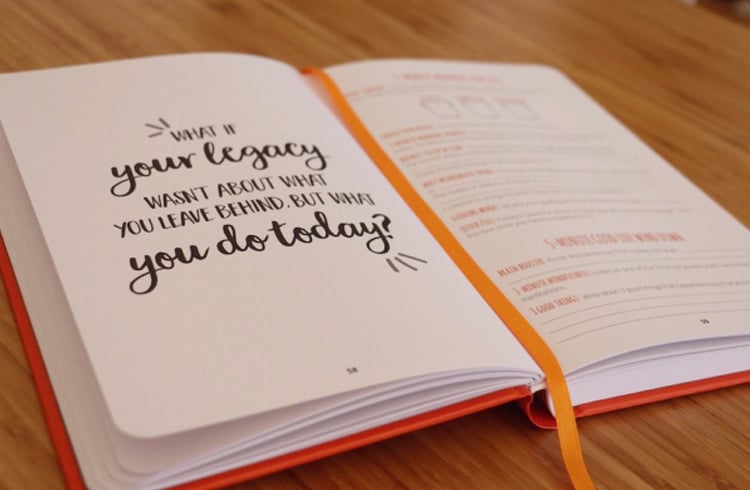 14. Gym Membership
Teenage girls undergo many physical changes that make them uncomfortable and super-conscious. Many teens tend to pile on pounds during these years. This is also the time when you need to help them inculcate a healthy lifestyle. Girls will love to get a body like Kylie Jenner, their idol. They don't mind trying crash diets to achieve their weight goals. Do them a favor. Gift them a gym membership that would help them get in shape without starving. Working out not only benefits the body but boosts the spirit too. Hitting the gym will help her become health conscious and follow a balanced diet.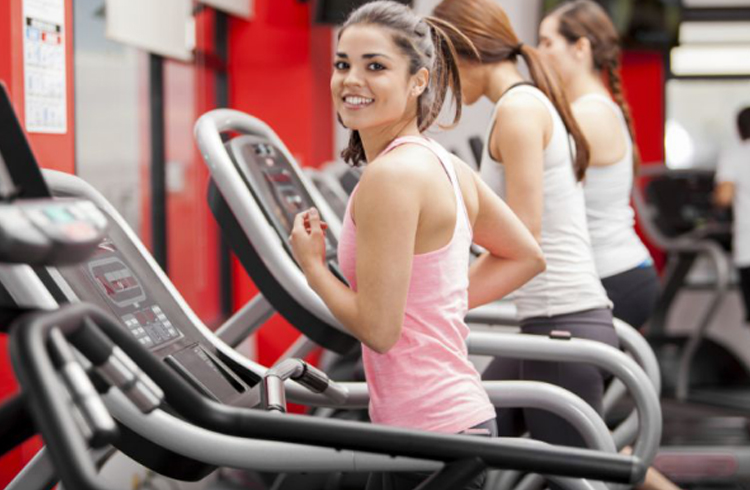 And this completes our list of gifts for teenage girls. We have made sure we include something for every girl in your family, the style icon in the making, the nerd or the fitness freak. We have tried our best to come up with gift ideas that would lead to their overall development, gifts that will fill their heart with joy and help them become better adults. Now take out that credit card from your pocket and swipe it to pick the gift of your choice. Let us know what you are gifting the teenage girl in your family next. Do share her reaction with us.
Images Source: pinterest