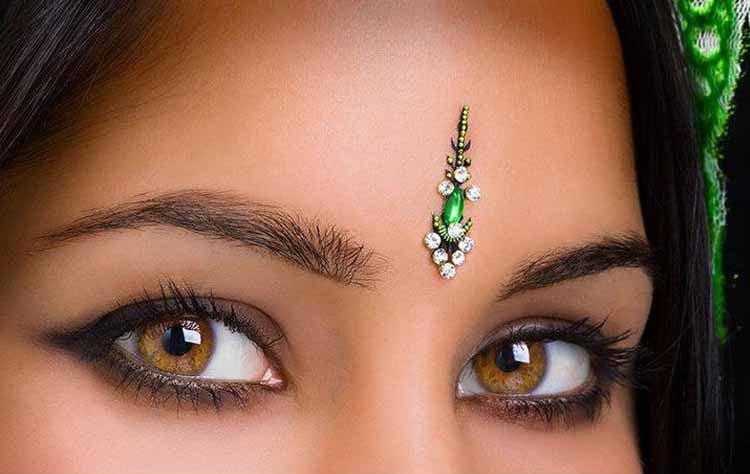 A bindi is a quintessential accessory for every Indian woman which not only has deep cultural roots but also gives the final touch of completion to any Indian ensemble! Whether you are sporting a lehenga, or a saree or a salwar kameez, the bindi in the centre of the forehead and between the brows is the final glamorous touch! Earlier a mandatory makeup item for an Indian married woman, it has today caught the fancy of even Hollywood stars and is coming across as a huge fashion trend!
However, there are numerous bindi designs in various shapes and not all will suit you. The selection of the various sizes and designs of bindi can make or break your look! Thus, let us understand the different face types and the best bindi style to amp up the look!
Types of Bindi Designs According To Face Shapes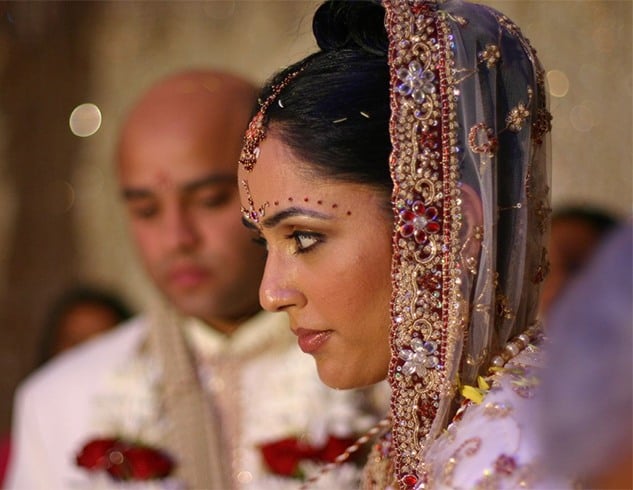 1. Heart Shaped Face
This shape rules the Indian woman face shape. Females sporting the heart-shaped face showcase a broad forehead, trifle wide cheeks and a narrow chin. Big bindis and this face shape are simply incompatible as it makes the forehead look even more illustrious! Instead, tiny Indian bindi designs of various shapes and varieties look absolutely sensational! Check out Priyanka Chopra or Deepika Padukone! You will simply love the way the round small dots enhance their ethereal beauty.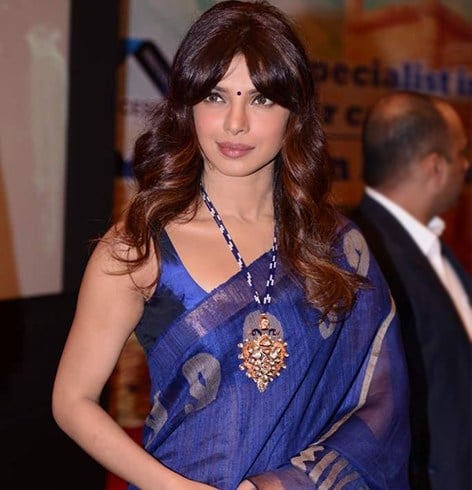 2. Oval Shaped Face
Oval faces are blessed with dominant cheekbones and forehead almost in equal proportion to the cheeks. If you sport this face shape, you count among the lucky ladies since all shapes and sizes of the latest bindi styles enhance the beauty of the face! Any type of bridal bindi design looks very becoming on the face. However, all you ladies with oval faces should avoid long bindi since it adds to the elongated vibe of the face. Another great tip to oomph up the look is to match your bindi shade to your lipstick which gives a balancing effect and heightens the beauty! While Sonam Kapoor rocks such a face, we feel the inspiration provided by Madhuri Dixit on varied bindis in her desi avatar remains unparalleled!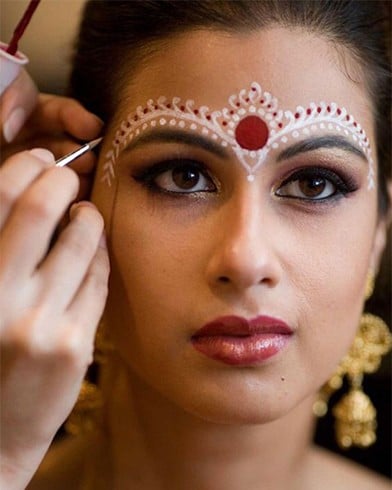 3. Round Faces
The best-suited bindi designs for round faces are oblong and vertical designs which create an illusion of angles and lend a balanced vibe! However, if you have such a face, do not go for large round bindis as they look really unflattering in it. However, small round bindis look fabulous! Vidya Balan, Aishwarya Rai Bachchan, Rani Mukherjee and even Hollywood actress Selena Gomez are the right celebrities to draw inspiration from for the right bindi designs!
[sc:mediad]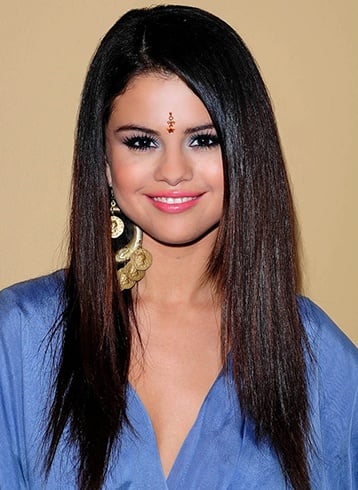 4. Triangular Face
A strong jawline, small forehead and a sharp, pointed chin define a rectangular face! The shape of the face is such that almost all types of bindis look good in it. Thus, if you have this face shape, you can count yourself extremely lucky! You can easily experiment with different types and styles, be it long, small, shiny, brittle or even the heavy designer ones! Bold designed or big bold round bindis look spectacular on such faces. Bipasha Basu is one classic example of such a type of face. She looked jaw-dropping gorgeous in the latest bridal bindi designs in Bengali flavor which she recently adorned at her wedding! However, such face types females should avoid broad designs and creations since it adds more width to the face!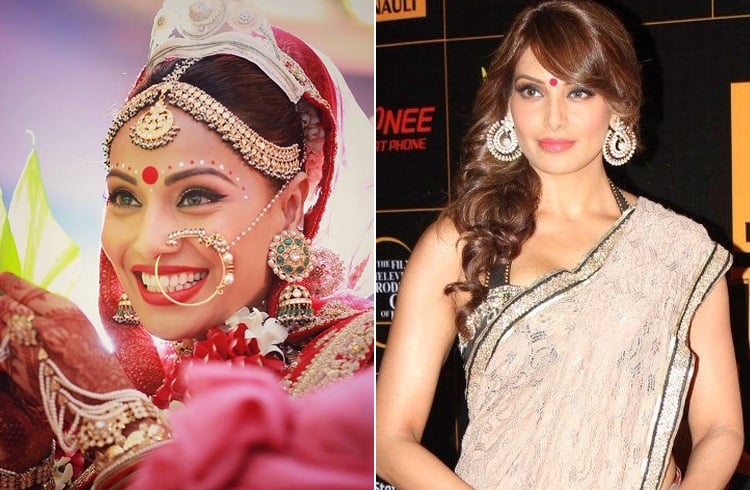 5. Square Shaped Face
A square-shaped face is defined by the same width of the forehead, cheekbones, and jawline. Perhaps the most outstanding feature of this face type is the broad jaw that it sports. The face looks extremely sharp and jutted. To balance it, delicate circular bindis and V-shaped ones are terrific choices. Lending a soft vibe, they enhance the beauty of the face. Most Maharashtra and Gujarat women folk have this kind of face and their special half-circular moon and semi-circular moon-shaped bindis look perfect on their faces. Check out Kareena sporting the same bindi! Females of this face shape should avoid wide and geometrical shaped bindis.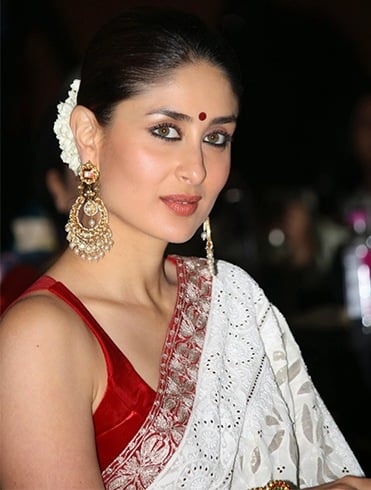 Bindis And Western Attire
You cannot imagine any Indian attire complete without a bindi. However, of late, bindis are also seen paired with western outfits. Even Hollywood celebs like Miley Cyrus, Alecia Keys, Gwen Stefani, Katy Perry, etc., are not able to resist its charms! Jeans and bindis tend to give a fresh dimension to your ooze! Team it up with a Victorian gown preferably crafted from wispy fabrics like chiffon and georgette with plenty of lace and frills and volume. You are bound to turn heads! Remember, it's not the attire but the way you carry it counts. It even oomph's up the look with a dress!
Using which bindi designs did you make a fashionable impact? Share your innovative ways of adorning it with us.
Images Source: instagram, pinterest