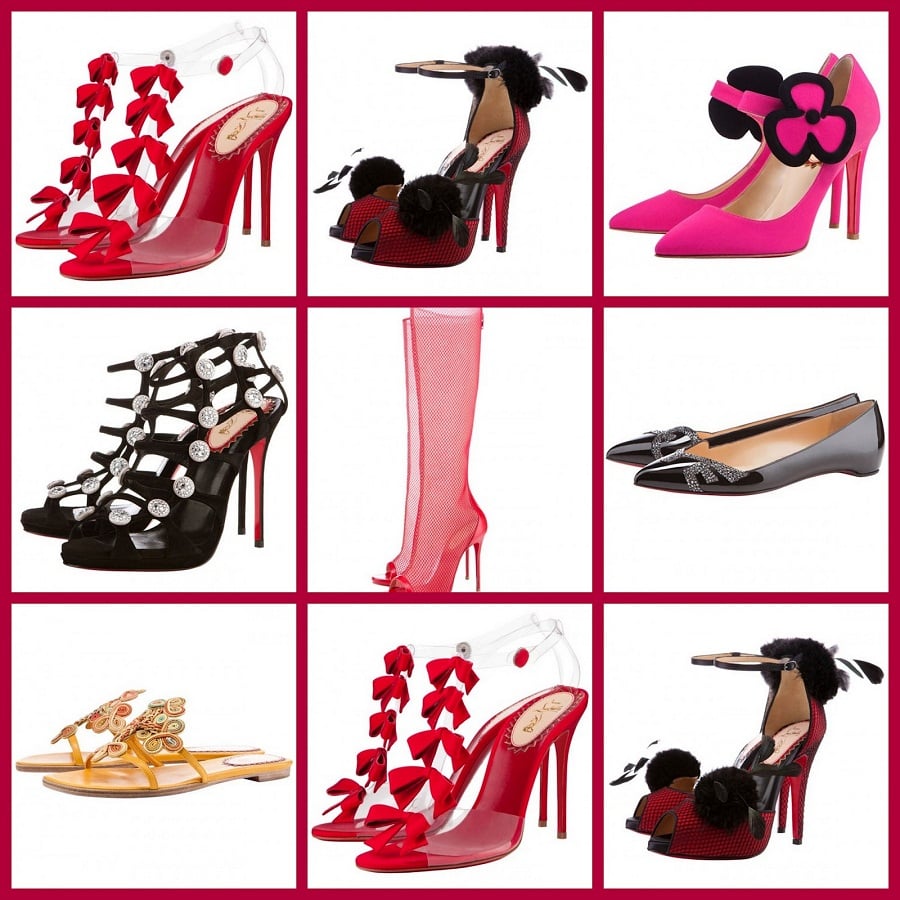 The heart wants what the heart wants—and women want their Louboutins
If you remember 2 years back i.e. in March 2012, Christian Louboutin had celebrated 20th anniversary of his iconic red sole by launching a capsule collection of shoes, which went viral overnight.
This capsule collection of  Christian Louboutin red sole was an inspiration of his most famous and sought-after designs, which included flats i.e. mannish brogues, summer sandals and also his signature towering heels including thigh-high boots, studded platforms and dainty stilettos flanked by pretty bows.
A brief intro of Christian Loubutin
He is a French footwear designer, who launched his own line of women' shoes in early 90's. It was in 1993, when he created his legendary red soles, which have went on to become his signature style till date. Soon, CL was popular in the shoe world by his red soles.
If I have to rehash what Woody Allen, the American screenwriter & director had to say on Christian Louboutin red soles, here is an excerpt –
"Men are like bulls. They cannot resist the red sole."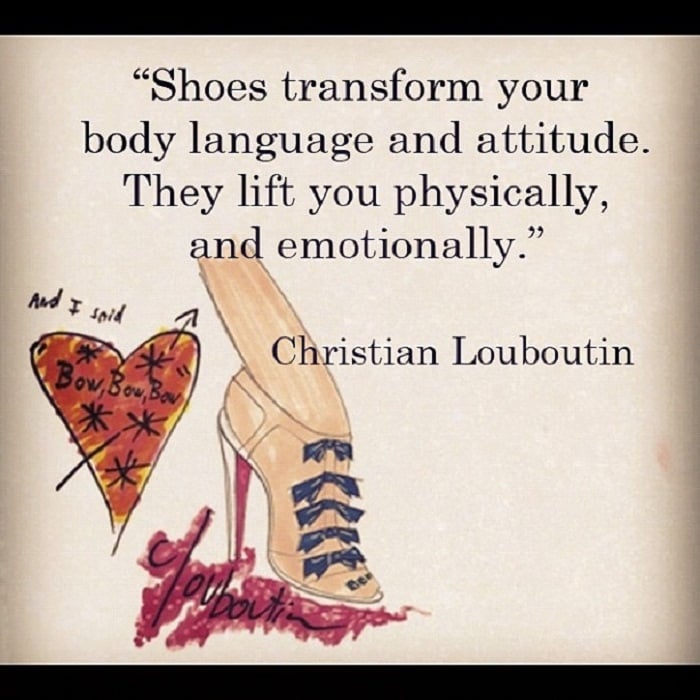 He further adds on,
"Slip her feet into a pair and, suddenly, she's winking at the world, blowing lipstick kisses with every step—as the gobsmacked masses in her wake catch flickering glimpses of the brand's signature red soles."
As per Woody, Christian is one of the sexiest stiletto creators on earth, whose shoes can make any man fall for the woman wearing them.
Suivez-moi, jeune homme – In French this means, "Follow me, young man!" Just as the old school technique where a woman drops her handkerchief to give an open invitation to men.
His fan craze
His shoes indeed work like a snake charmer. Those who wear them know the kind of magic they spill on the wearer's personality. The Hollywood is completely smitten by Louboutin's heels.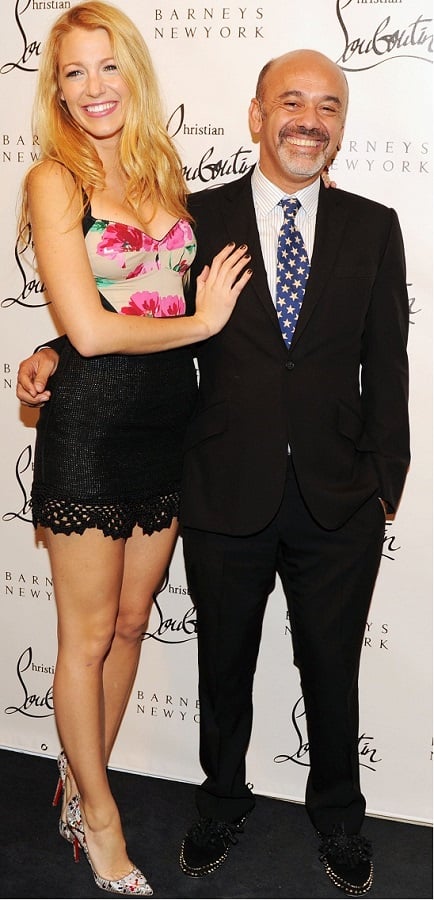 Blake Lively is so much addicted to his shoes that the designer named a shoe after her. Even the pop diva JLo has devoted a song to these shoes in 2009 – "I'm throwing on my Louboutins.."
If any of his devoted fans is reading this post, she will easily understand what I'm trying to say here. There are fashionista, who are so much obsessed with his designs that they make sure to frequently bump into his jewel-box boutique to check out his latest numbers.
The capsule collection was launched with all sorts of flavors from a witty knee-high fishnet boot in racy red, Marie Antoinette-inspired frilled cameo peep toe heels preserved in a Fabergé-like egg and golden lion's-paw pumps with glittering heels to ferocious platforms with more spikes than an iron maiden.
Celebrating the iconic red sole's 20th Anniversary
As Louboutin himself says,
"In France, twenty years defines a generation. This is a celebration of the first generation of this brand; an anniversary of its first young adventure."
Keep scrolling and enjoy his masterpieces!
Pensee Mary Jane Flower Red Sole Pump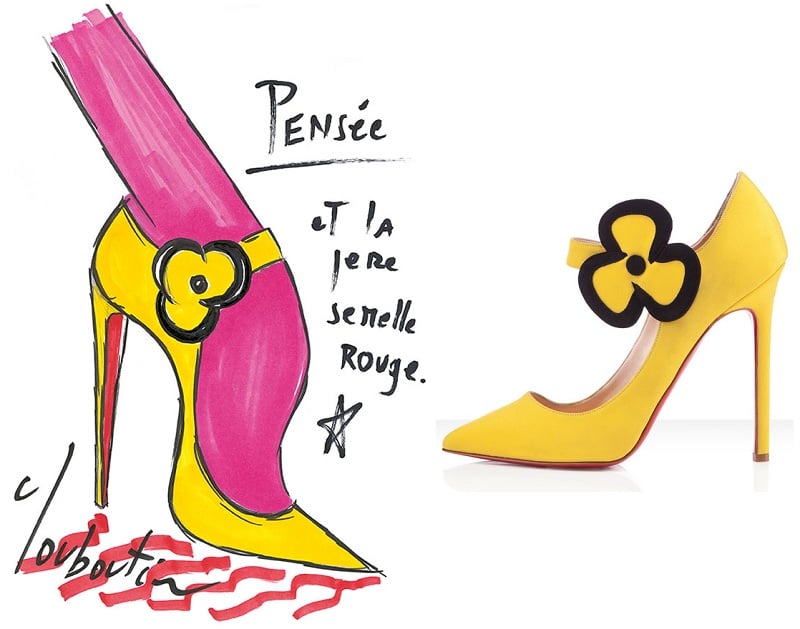 Perhaps his 20th anniversary special collection would have been incomplete without the Pensee. As per him, these are the shoes that inspired the iconic red soles.
This was one of the best selling items from his capsule collection.
Alta Dentelle Lace Tall Red Sole Boot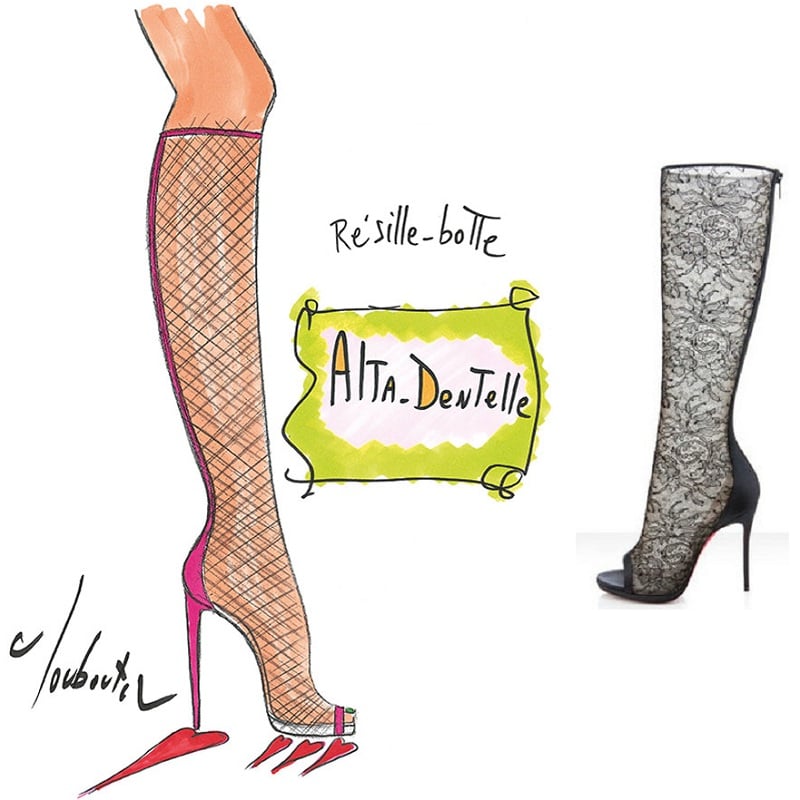 Finely crafted of transparent black Chantilly lace, these knee-high Christian Louboutin boots were specially designed to enable a chic illusion by flaunting the slender legs. These shoes clearly reveal the designer's love for the Moulin Rouge dancers.
Christian Louboutin Copte Sandals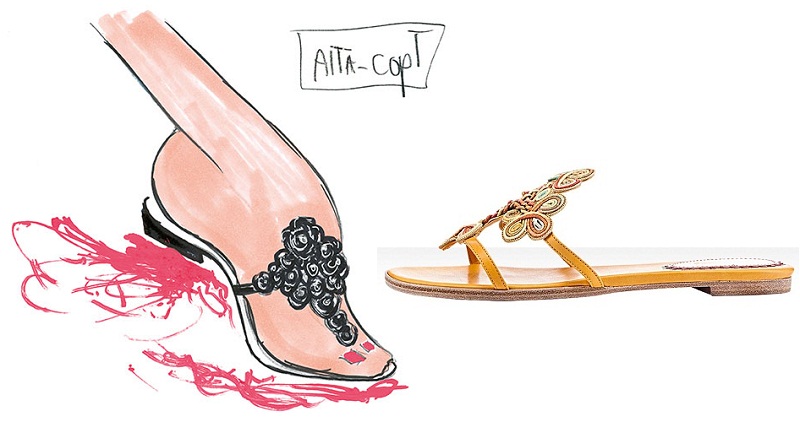 It is one of the brand's most popular flat shoes. The designer was once inspired by the Coptic cross once he had purchased from local artisan from the Valley of Queens, Egypt and this is how this shoe was conceived. It reveals the designer's love for handicraft.
Christian Louboutin La Pluminette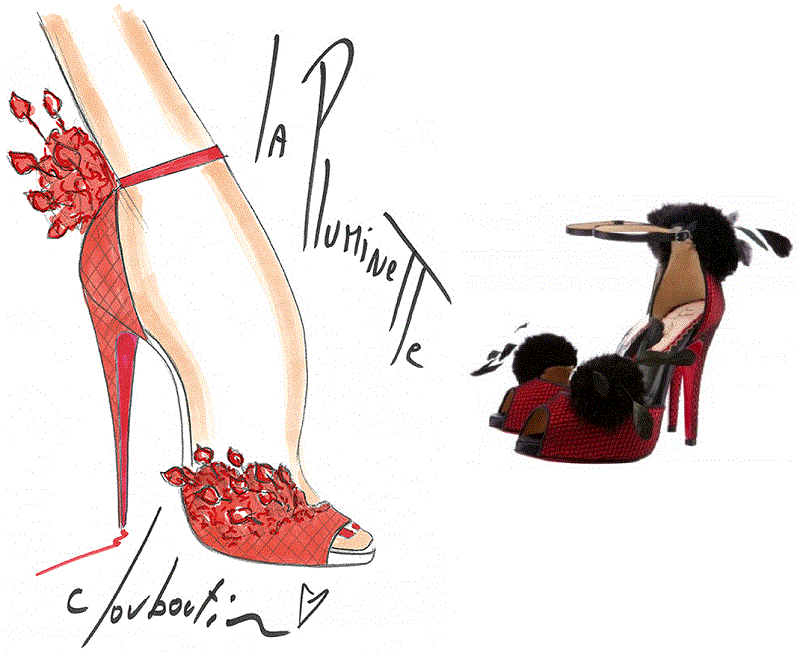 Did you know this French designer used to paste baubles on pasties for the Moulin Rouge dancers? Eventually he even started designing for the feet of these Parisian designers. Deeply inspired by the exotic beauty of these showgirls, he conceived La Pluminette, which was embellished with delicate feathers and other detailing.
Christian Louboutin Neuron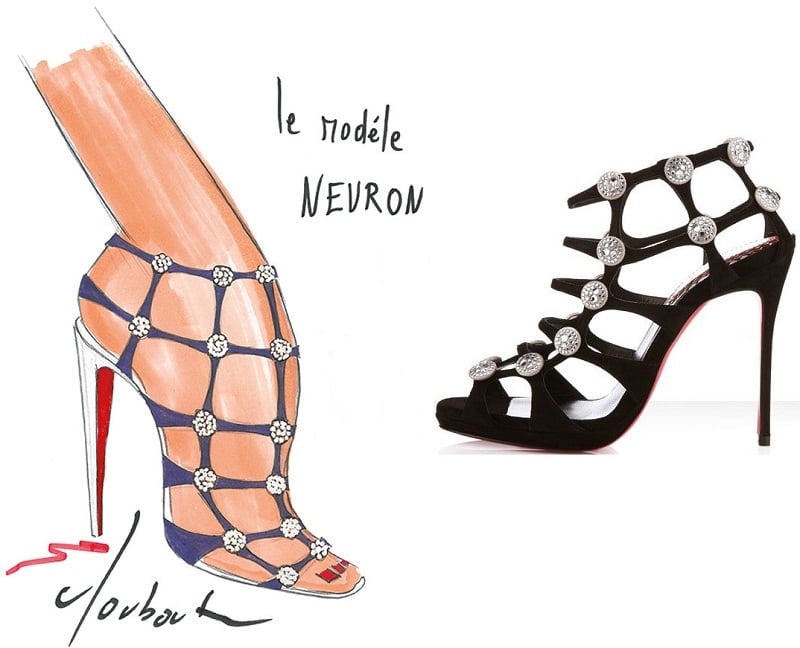 This is another great number by this ace designer. The shoe comes with a case design embedded in both black and white buttons, which reminds us of the "Fetish" exhibition David Lynch in Paris. This design got mixed reviews getting average sales.
Christian Louboutin Bow Sandals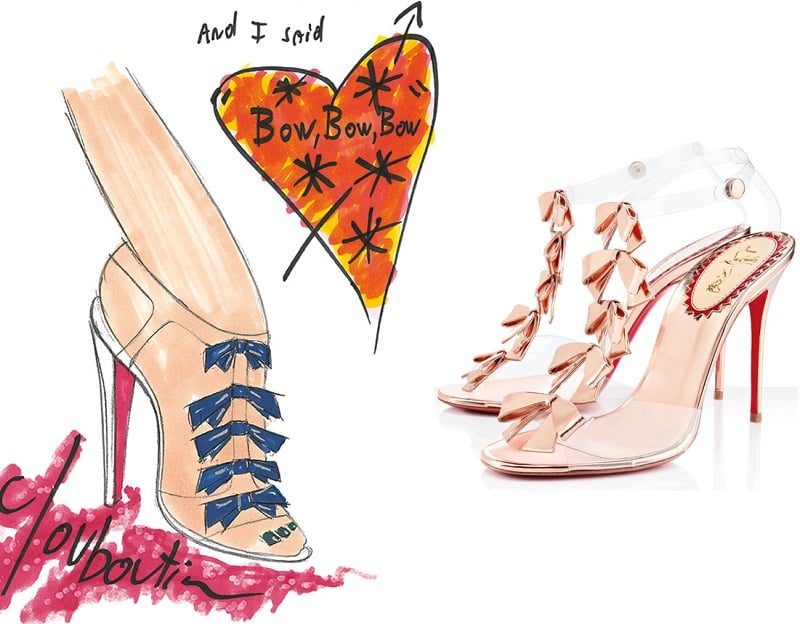 These are the top Christian Louboutin sandals that come with 5 rows of bows with a transparent wrap on the ankles. It is available in 3 colors – black, red and metallic gold. This is one of my personal favorites from his capsule collection.
A shoe has so much more to offer than just to walk! So true!!