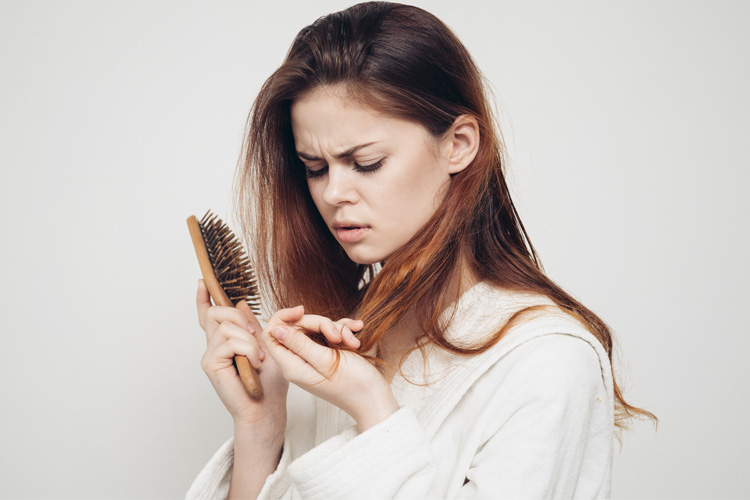 While buying hair products like shampoo, most women are more intrigued by its fragrance, rather than the ingredients. Checking the ingredients is most important, because it is most effective on hair and scalp.
What Are Sulfates?
One of the most essential ingredients present in shampoo is sulfate. These are detergents suitable for lathering the shampoo. As they are inexpensive, most shampoos contain them. A few of the common sulfates used in shampoos are Sodium Lauryl Suphate, Sodium Laureth Sulphate, Ammonia Laureth Suplhate, TEA Lauryeth Sulfate, and Sodium Myreth Sulphate.
Side Effects of Sulfates for Your Hair:
Sulfates can be harmful for the hair due to several reasons. It can cause damage to your hair shaft, hair follicles, and hair scalp. A few of its side effects are mentioned below:
1. Increases Sensitivity
If your skin is particularly allergic or sensitive to sulfates, then you should avoid using shampoos that contain sulfates. It can increase your sensitivity, and cause more irritation. Though sulfate shampoo can cleanse scalp, it can leave your skin feeling irritated.
2. Causes Scalp irritation
Sulfates can worsen the problem of dandruff and eczema. It can leave your scalp feeling itchy and irritated.
3. Resolves All Natural Oils from Scalp
Sulfates can dry up scalp's natural oils, and leave hair scalp feeling drier than usual. It can create more damage to your hair than repair it.
4. Fades Hair Color
Sulfates contained shampoo can fade your hair color. It can not only strip your hair color, but leave your hair looking dull and dry.
[sc:mediad]
5. Hair Loss
Sulfates can weaken hair follicle, and ultimately lead to hair loss. Your hair loss can worsen if you do not rinse out the shampoo properly from your hair.
6. Gives Split Ends
Make use of shampoos that are sulfate free. This might not prevent split ends fully, but it can help minimize it.
7. Cancer Risk
Most shampoos in the past contained cancer-causing nitrosamine compounds. But usage of these compounds has been banned from beauty products because of their cancer risk properties.
Sulfate-Free Shampoos
Using sulfate-free shampoo on colored hair can help to maintain your hair color.
Sulfate free shampoos do not lather up. You should remember that shampoo that lathers up contains sulfates. To get the most out of a sulfate free shampoo, you should soak your hair with water thoroughly. You can also shampoo twice without worrying about hair damage. The first wash can remove dirt from hair, and make it easier for shampoo to lather during second wash.
Switching to a sulfate free shampoo can keep your hair moisturized. It can restore back hair's natural oils.
Therefore, start making use of sulfate free shampoos for protecting your hair. You will realize that hair feels softer and cleaner than ever. While purchasing sulfate free shampoos look out for 100% natural ingredients and which contain zero harsh chemicals or preservatives. These ingredients may cause less damage to the hair.