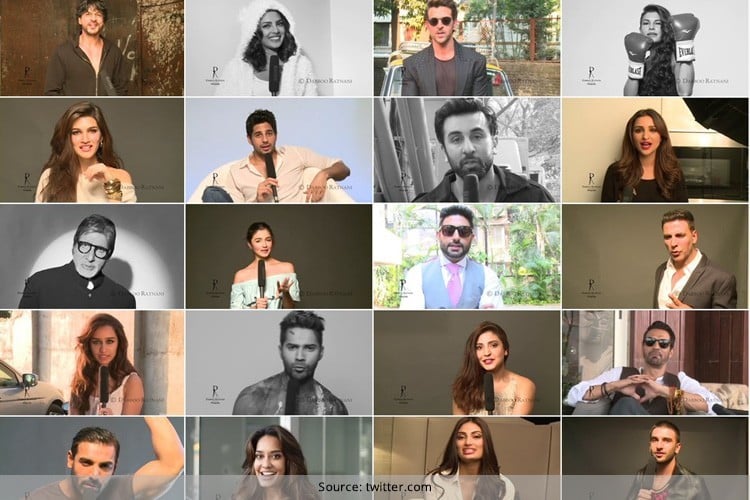 The much awaited Dabboo Ratnani calendar 2016 is finally out and we cannot wait to share the images with you.
For any reason, if you have missed out on the Dabboo Ratnani 2015 calendar, then there you go. You can read about it all here.
Many new faces have debuted in this calendar shoot. Dabboo Ratnani's 17th calendar shoot is going to be really special, as we can see it in the teaser shared down below:
Watch what each of these celebrities have to say about what they think about the Dabboo Ratnani shoot for Bollywood calendar. While some say it's shy, goofy, wild, chic, zen, unexpected, others think it's naughty, tribal and so on.
Here are some of the images from the shoot of Dabboo Ratnani Calendar 2016.
Kriti Sanon's cute photo-shoot is really sweet, isn't it?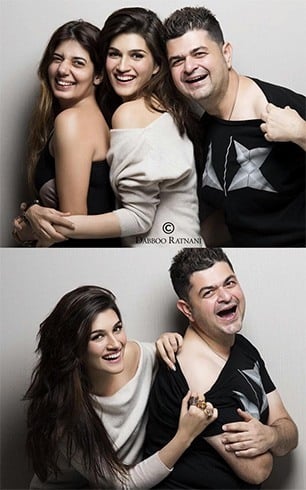 Kriti Sanon photo shoot for calender looks like this –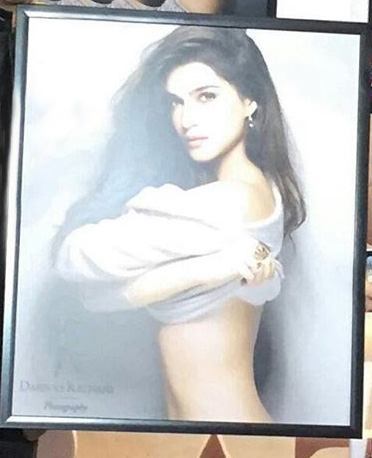 Athiya Shetty's debut photo shoot with Dabboo looks like this:
This version of Athiya Shetty is a new for us too.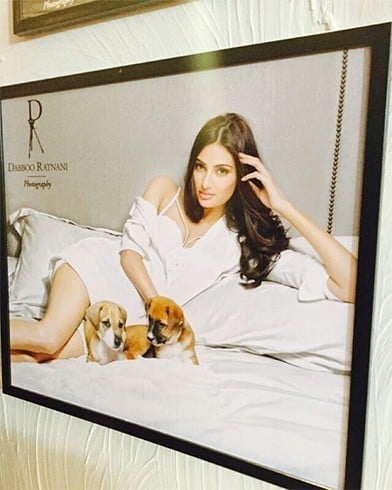 Alia Bhatt had to say, "It's that time of the year again !!! @DabbooRatnani #DabbooRatnaniCalendar coming super soon".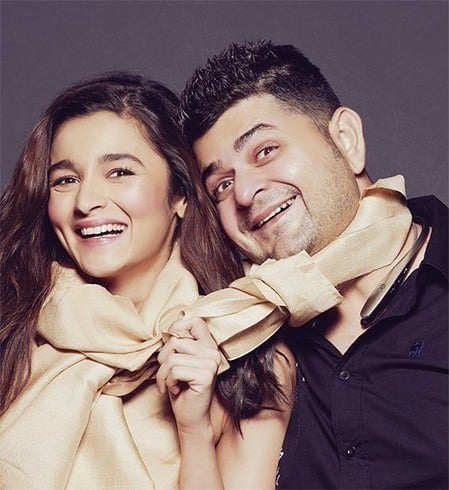 Alia Bhatt photo shoot oozes innocence yet leaves us gasping for air!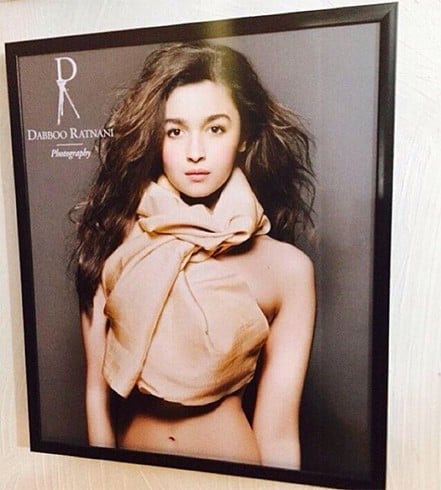 [sc:mediad]
Shraddha Kapoor on Twitter said, "Tomorrow tomorrow tomorrow! Launch of #DabbooRatnani2016Calendar @DabbooRatnani."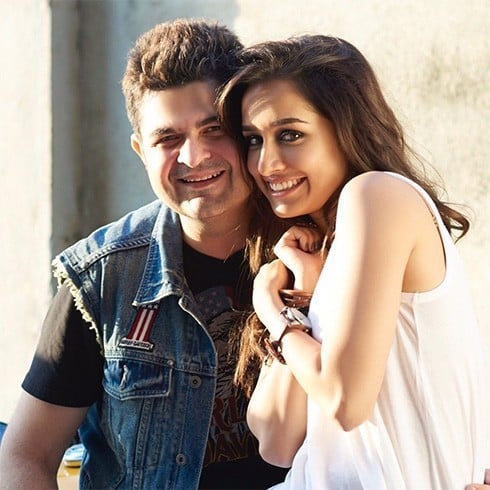 Shraddha Kapoor hot body on the bike was just what we needed to see!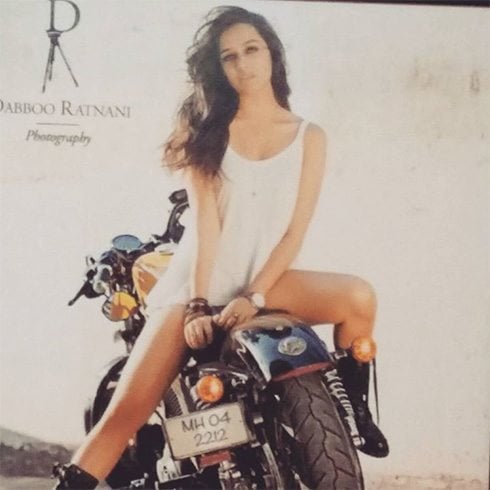 Parineeti Chopra Twitter account confessed, "Its that time of the year again! Congrats @DabbooRatnani for your 17th calendar!!! "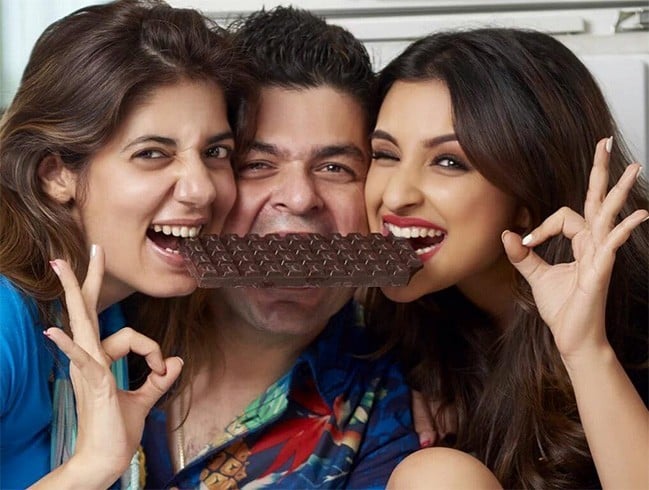 Parineeti Chopra weight loss has really made her look super hot and gorgeous.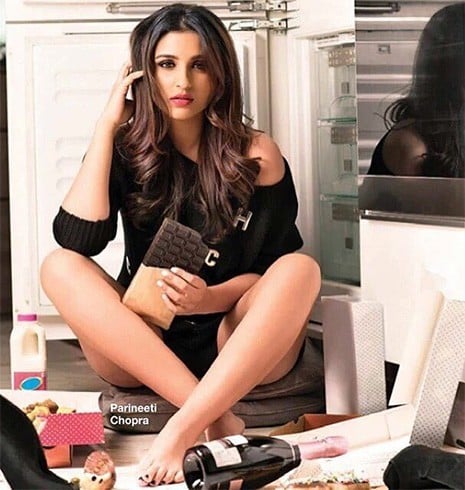 Jacqueline Fernandez shows her wild side.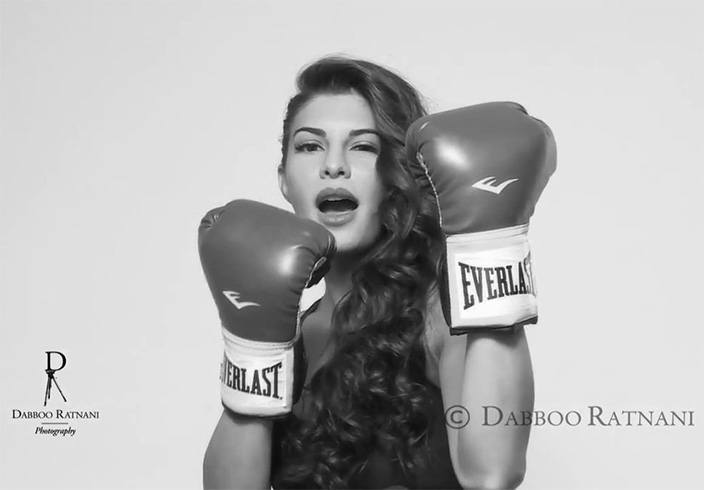 Sonakshi Sinha shot for a boho tribal look. Here's a sneak peek: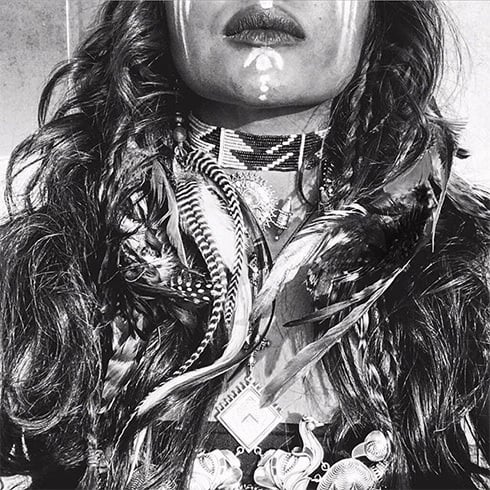 Here's what Dabboo had to say about Aishwarya Rai on twitter, "Pouting Away with The Stunning #AishwaryaRaiBachchan ! Ofcourse Cant Match up To Her 😉 :") "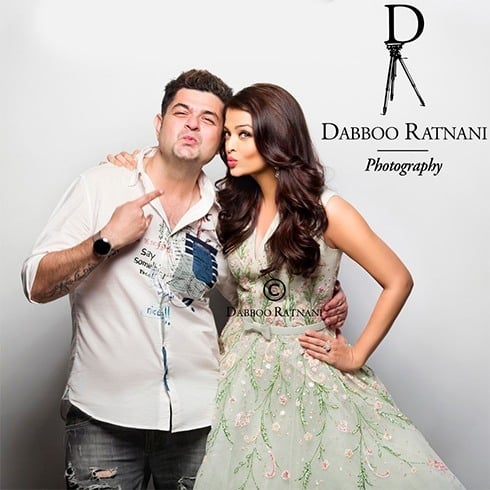 And that's how sweet Anushka Sharma looks!!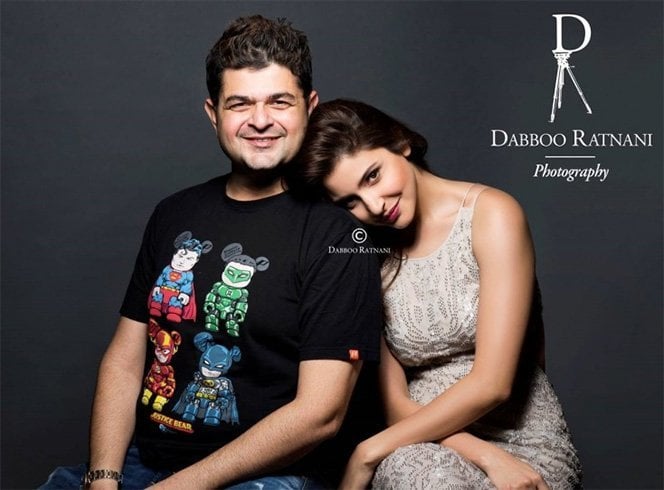 Bips can do the pout, no doubt, right?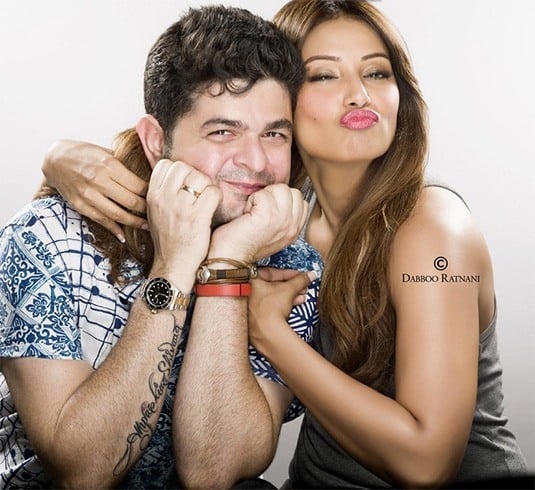 Here's how Priyanka Chopra decided to shoot for Dabboo Ratnani –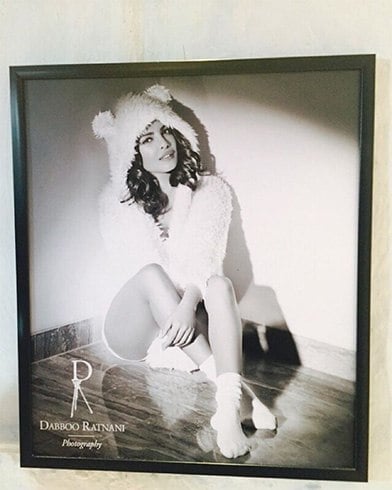 Here are the launch pictures for the Dabboo Ratnani Calendar 2016:
Kriti Sanon at Dabboo Ratnani Calendar Launch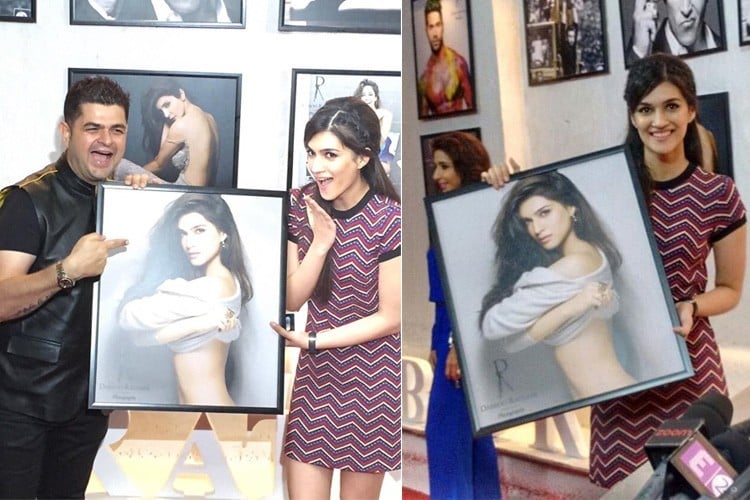 Alia Bhatt at the 2016 Dabboo Ratnani Calendar Launch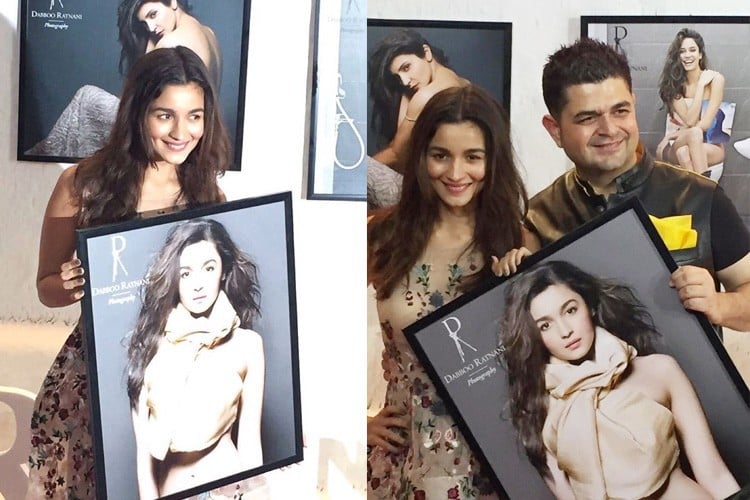 Athiya Shetty poses with her picture at Dabboo Ratnani Calendar Launch 2016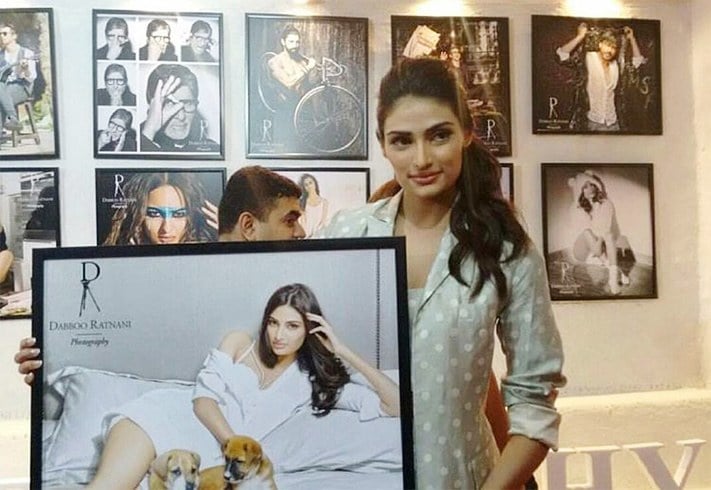 The ever so gorgeous Lisa Haydon at the 2016 Dabboo Ratnani Calendar Launch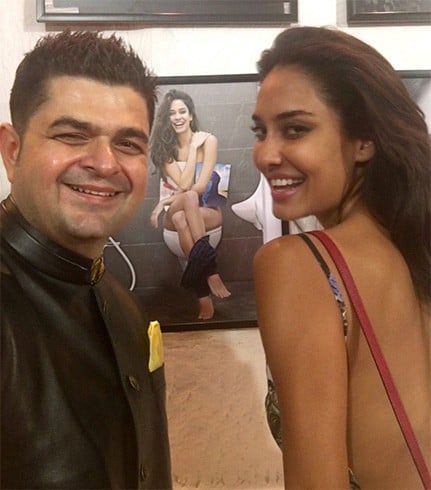 The pretty ladies, Alia Bhatt and Shraddha Kapoor at Dabboo Ratnani Calendar Launch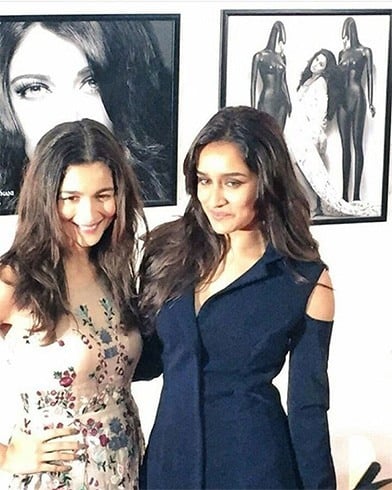 Kriti and Parineeti pose for the cameras during the launch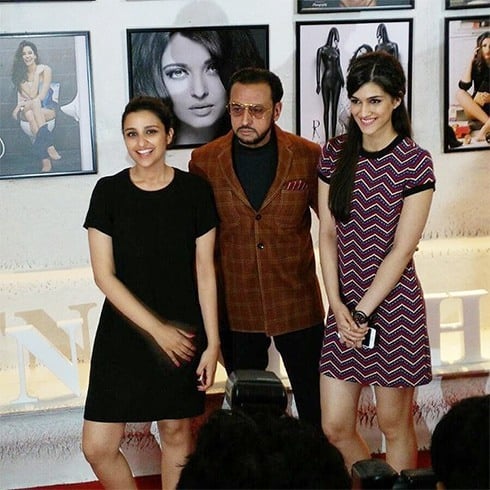 Athiya Shetty and Kriti for the cameras at the launch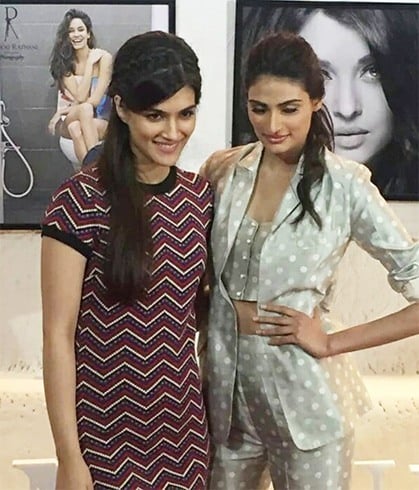 Dabboo Ratnani family with Rekha during the 2016 Calendar launch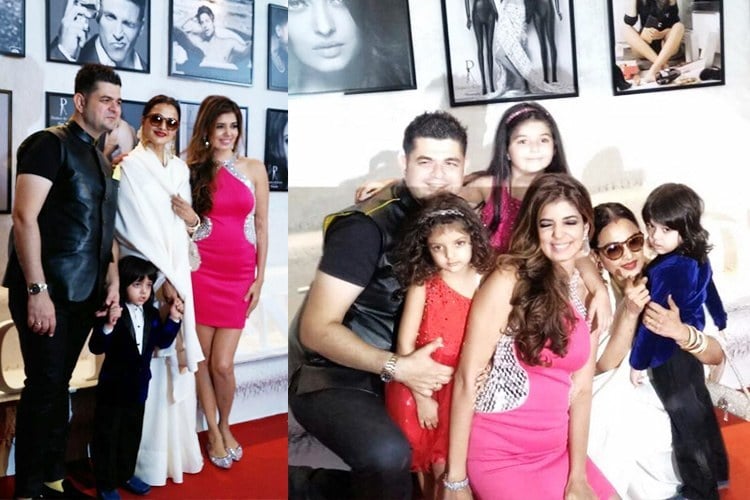 No guesses for who was the "Star Photographer" of the evening!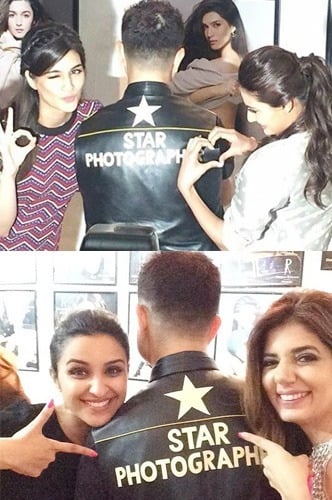 This year's photo shoot also saw Dabboo Ratnani's wife, Manisha and their kids. The entire family's involvement has made this year's shoot really fun.
Share your comments down below. We'd love to hear what you have to say.
Images Source: twitter.com and instagram.com