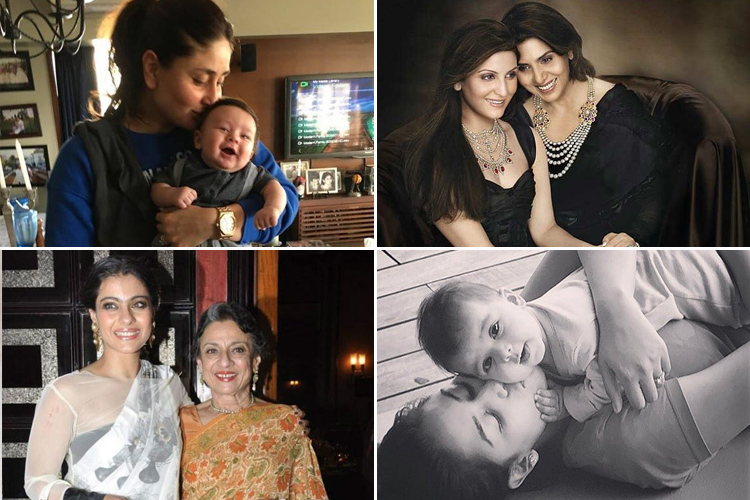 Cardinal Mermillod once said, "A mother is she who can take the place of all others but whose place no one else can take". How true is that?
A mother may have 2-3 kids or even more. But all of us have just one mother and no one can take her place. The relationship we share with our mother is the first ever relationship of our life and is probably the most sacred and valued of all.
They say, as you grow old, and by the time you become a mother, you will realise how right your mother was and then you will have a daughter who thinks you are wrong. And the circle goes on.
[Also Read: Celebrity Moms Who Will Be Celebrating Mother's Day for the First Time]
There are loads of things that one can say about the sacred relationship between a mother and daughter, but to be very honest, there are no words that can do justice to explain this beautiful relationship. So, on this Mother's Day, instead of writing sermons on mother-daughter relationship, we would like to talk about few mother-daughter duos who have caused a stir in the industry.
Their love for each other, the way they look up to each other, their bond, their strength and their connection is just so special.
1. Michelle, Sasha and Malia Obama
They aren't in the showbiz world, but their relationship with each other is known to the world. Michelle Obama is the first lady. She is expected to be at different events at all times and do various things which a normal mother wouldn't have to do. Yet, she takes time for her daughter and talks about them at public events with such love that you get constant feels. They are a true representation of a closed knit-enmeshed family. And we love it!
2. Kris Jenner and her daughters
Well, Kris Jenner and her daughters are famous around the world. Their relationship is open to the world and there is nothing that's hidden. They may not share the most ideal relationship with each other and maybe upset with each other. But in reality that's how relationships are. Nobody is perfect and the Kardashian's and Jenner's don't shy away from the truth. We like their honesty!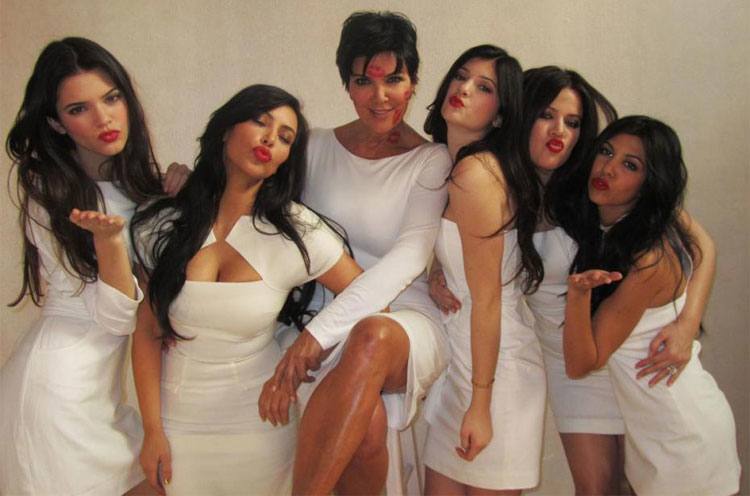 3. Kate Middleton and Charlotte Elizabeth Diana
This is going to be one adorable relationship to watch from afar. We loved watching Prince George grow and how Kate did these small, small things for him – taking him to the zoo, pool, spend time with him. We are sure the same is going to happen with Princess Charlotte and we have a strong feeling that she's literally going to be mommy's little princess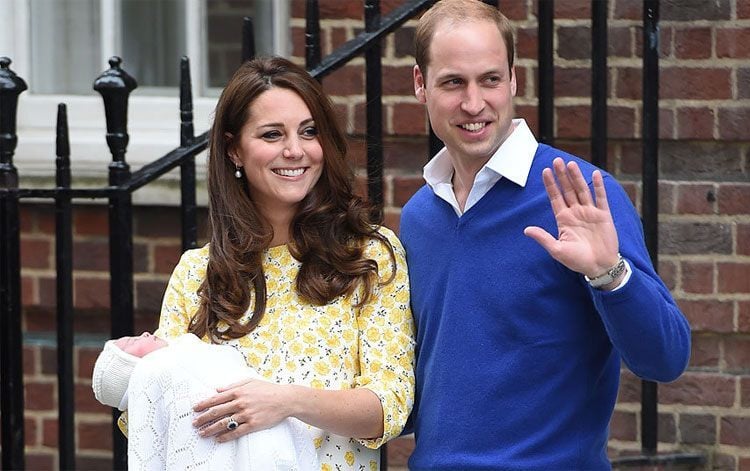 4. Babita, Karisma and Kareena Kapoor
These ladies have ruled Bollywood constantly. First, it was Babita, then her lovely daughter Karisma and now Kareena. The things they do for each other are just so sweet. Karisma called off her marriage with Abhishek because her mommy did not approve. Kareena Kapoor and her beau – Saif organized a birthday party for Babita this year. These things may seem very small and petty, but it is in these small things that one finds rewards.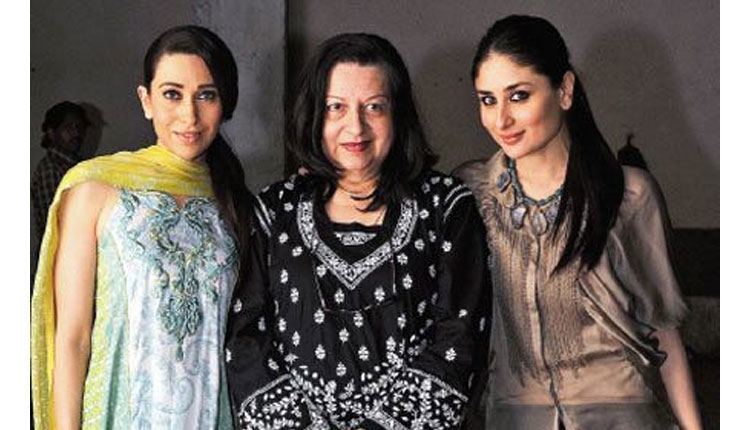 5. Dimple Kapadia and Twinkle Khanna
Miss Funny Bones aka Twinkle Khanna has always been very close to mommy. Every appearance, you can spot them together, side-by-side, hand-in-hand. Which we think is quite adorable. Both these beauties along with Rinki Khanna, co-ordinate outfits and make a perfect trio! Gotta love their style.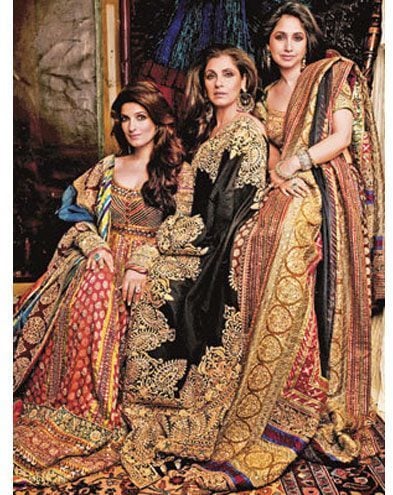 6. Jaya Bachchan and Shweta Nanda
Being angry young man's wife must have been task enough for Jaya Bachchan. But despite being a star wife and an extremely talented actress herself, she did not neglect her family. When the time called for it, she gave Shweta Nanda all her attention and took a sabbatical from work to make sure that she does her job as mommy dearest perfectly!
7. Neetu Kapoor and Ridhima Kapoor
So the Kapoor khandan has this rule that their ghar ki bahu cannot be an actress. If you want to marry their son, then you need to give your all to him, his family, and just be the perfect bharatiya naari. Doing just that was Neetu Kapoor when she married Rishi Kapoor. Then came Ridhima Kapoor like a blessing and ever since the duo have been the best of friends.
8. Angelina Jolie and Marcheline Bertrand
We have known Angelina Jolie for a very long time now. We have seen her at her peak and at her lowest moments. Despite what she's been through, she came out as a strong woman, spreading peace and love all throughout the world. She's adopted kids in need and been to places where nobody could think of them. When her mother passed away, she hit rock bottom, but then again, thanks to her teachings, she rose back up and came out stronger than ever!
9. Tanjua and Kajol
Tanuja knew what a cutthroat world it was out there and wanted to protect Kajol from it for as long as she could. According to Tanjua, she didn't want Kajol to be an actress but being the rebellious little girl she is, she rebelled her way into the industry and made it big. Does either of them have any regrets? No. Just love!
These are 9 sensational mother-daughter duo's who have created buzz. But that does not mean that all relationships are going to be sensational like theirs. We must always remember that no one is perfect and no relationship comes without flaws. The Kardashian sisters are a true example of that. Everyone has bitter-sweet fights but what we must always remember is family is power.
[Also Read: Mother's Day Gifts Ideas]
10. Kareena Kapoor Khan and son Taimur Ali Khan
Powerhouse performer and now mother to the most adorable son Taimur Ali Khan, Kareena Kapoor Khan has beautifully slipped into the role of motherhood. She has begun to finish all her work commitments, care for her son intensely, guarded about sharing her personal details rightfully, and look amazing between all these processes.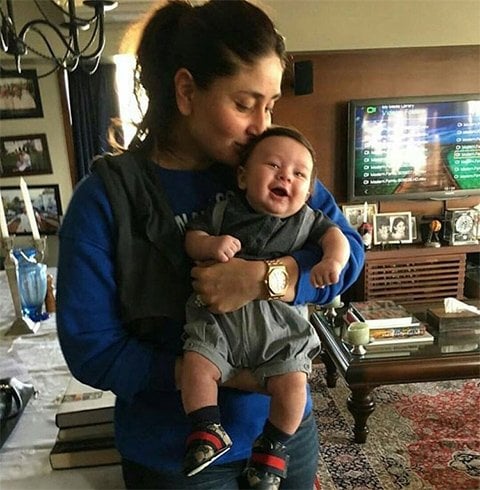 11. Mira Kapoor and daughter Misha Kapoor
Though Mira Kapoor has not been part of the film fraternity, she has handled herself with so much grace amidst all the pressure of being an actor's wife and now a mother to six-month-old Misha Kapoor. Her little bundle of joy has the media swooning to capture more glimpses.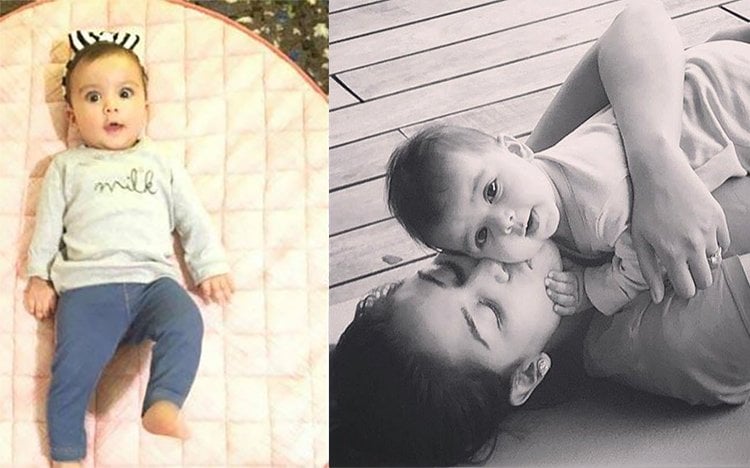 12. Amanda Seyfried
Mean Girls actress Amanda Seyfried recently made headlines with the birth of her first baby girl with Thomas Sadoski. So far, there are still no announcements about the newborn's name, so we will have to wait.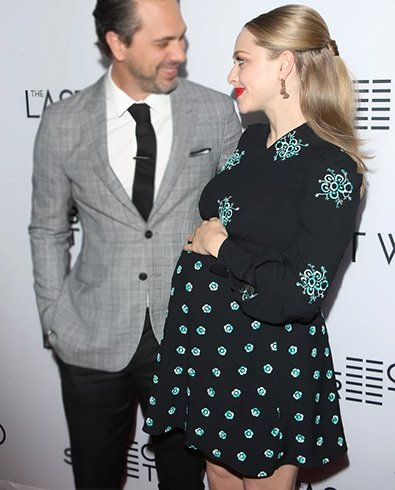 13. Mila Kunis and Son Dimitri Portwood Kutcher
Though Mother's Day is still few days away, Mila Kunis has already presented her family with the best gift. She renovated her parents' condo and succeeded to surprise them.
Mila Kunis herself is a perfect mother to her two kids – son, Dimitri Portwood Kutcher, and daughter, Wyatt Isabelle Kutcher.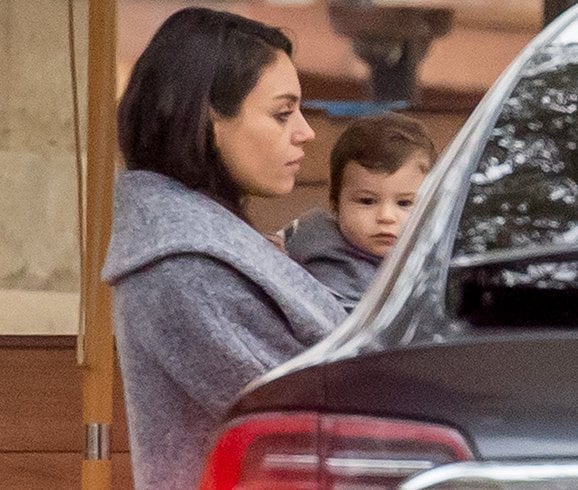 14. Ciara and daughter Sienna Princess
Ciara and her American footballer husband, Russell Wilson, recently welcomed their baby girl on April 28th. Ciara shared her happiness on Instagram with a message for her newborn: "Dear Sienna Princess Wilson, No matter how big the wave, we will always be your calm in the storm. We Love You."
How sweet is that!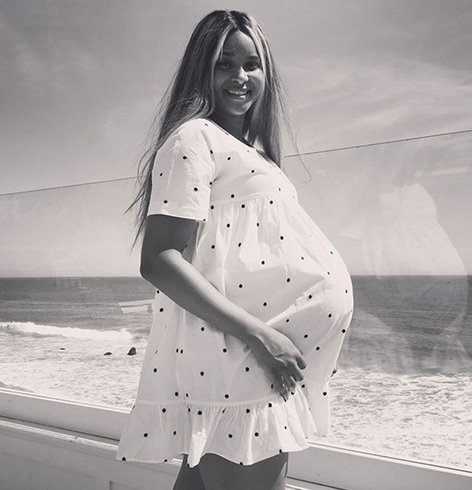 15. Natalie Portman and daughter Amalia Millepied
Actress Natalie Portman and her husband, Benjamin Millepied have welcomed daughter Amalia on February 22. This is the couple's second child together after five year old son Aleph.
In a 2016 interview with New York Times Magazine, Portman revealed that parenthood has changed her. "[Parenthood] made me much calmer under stress, because there's that weird parent thing you develop, that when things get really bad, your voice gets calm and your blood pressure slows, and you can make everything okay again," she wrote at the time.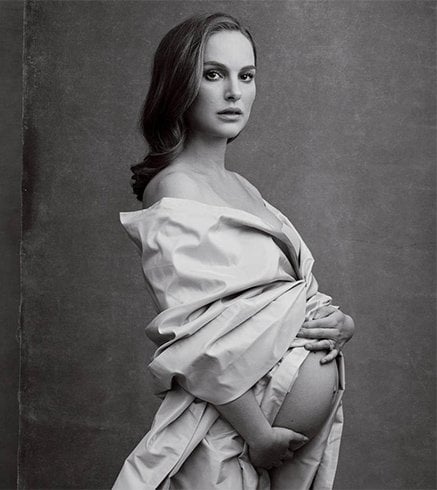 16. Helen Lasichanh
Model and designer Helen Lasichanh welcomed her three triplets earlier in January, this year. She is already a mother to eight-year-old son Rocket Ayer, together with singer Pharrell Williams. The couple has decided to remain discreet about the babies' sex or names. Fair enough! We are sure the newest additions are keeping the couple on their toes and are very much contented.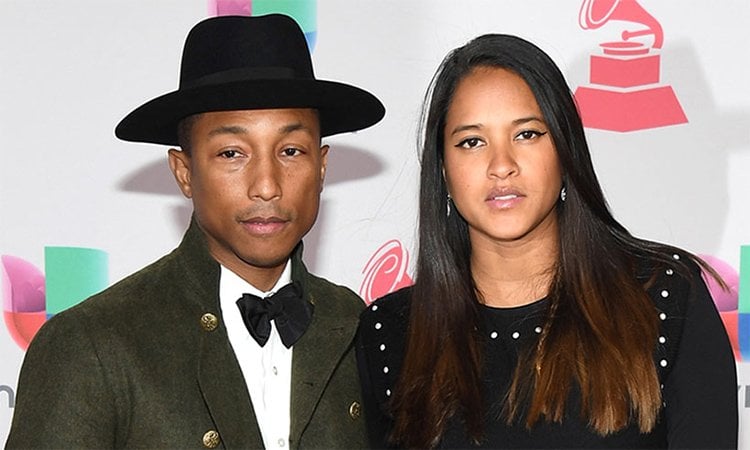 17. Pink and son Jameson Moon Heart
Songstress Pink has welcomed her baby boy in January this year along with her husband Carey Heart. The couple also has a five-year daughter, Willow Sage. The name Jameson was always stuck on the singer's mind for a long.
Pink was tight-lipped about her second pregnancy until mid-November, last year. It was until she posted an adorable image of her little daughter embracing her hard-to-miss baby bump.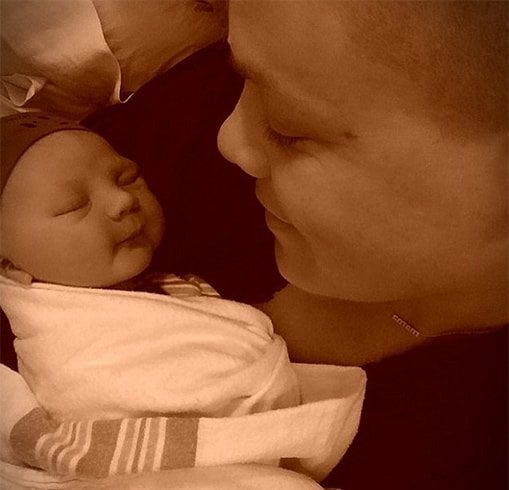 18. Olivia Wilde and daughter Daisy Josephine
Actress Olivia Wilde and Jason Sudeikis welcomed a baby girl late 2016. The A-list actress shared the news on Instagram with an image of her daughter with the caption, "There goes the neighborhood. Daisy Josephine Sudeikis Born, like a boss, on#internationaldayofthegirl."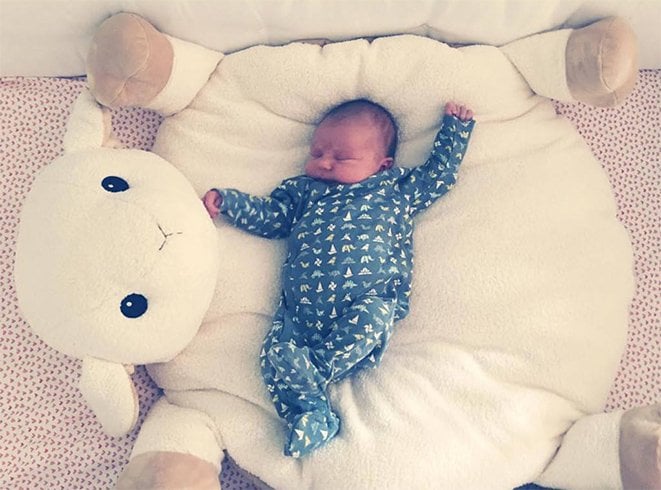 19. Candice Swanepoel and baby boy Anacã
Supermodel and Victoria's Secret Angel, Candice Swanepoel, and her fellow model fiancé Hermann Nicoli welcomed their first child- a hale and hearty baby boy. They have named their son Anacã which is a Brazilian word for 'bird' and specifically means 'red parrot.' According to reports, the model had decided on the name when her delivery was still due. She announced the baby's name during her baby shower.
20. Liv Tyler and Lula Rose Gardner
Actress Liv Tyler and fiancé David Gardner welcomed their baby girl Lula Rose Gardner. The actress and mother of three take a strong standing up for doing motherhood the right way. To extend her support, she recently co-directed a video, in partnership with GAP and the non-profit Every Mother Counts. This video is about embracing motherhood in every form and celebrating the most precious bond between mother and child. It also features famous celebs including Jurnee Smollett-Bell, Cass Bird, Coco Rocha, and Candice Swanepoel with their adorable offspring.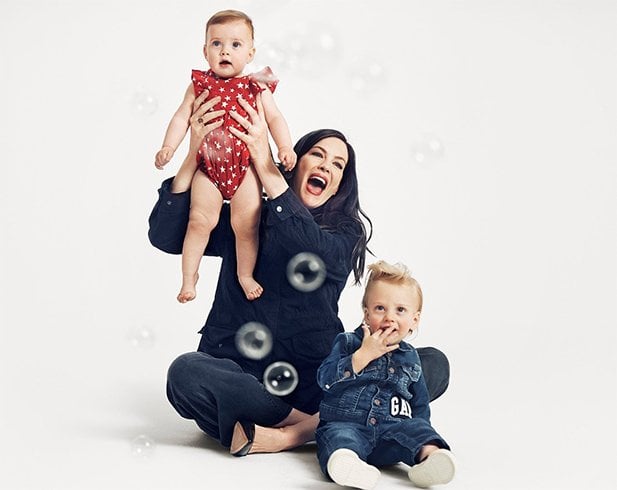 Here are few more celebrities who are due in 2017.
21. Mark Zuckerberg & Priscilla Chan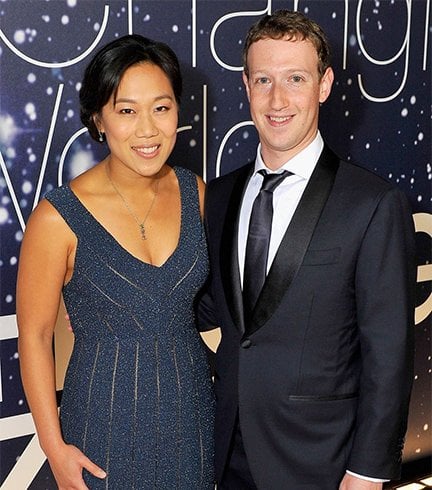 22. Serena Williams & Alexis Ohanian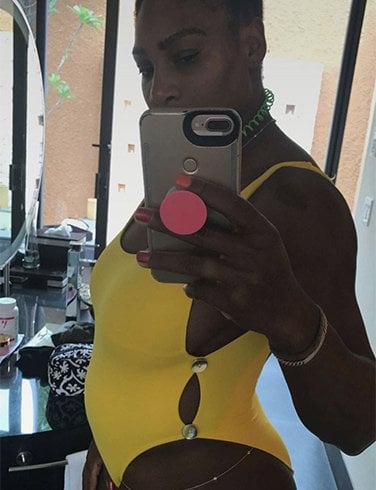 23. Nikki Reed & Ian Somerhalder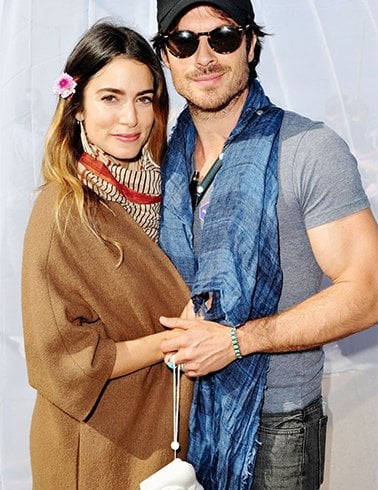 24. Beyonce and Jay Z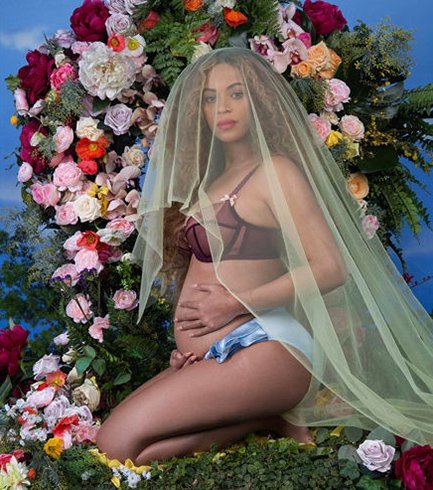 25. Lisa Haydon and Dino Lalvani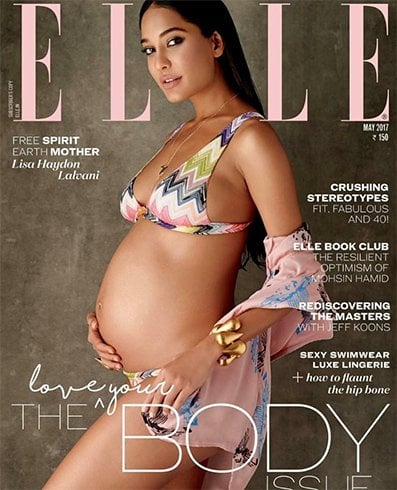 [new_royalslider id="96″]
This Mother's Day, spend some time with your mother, show her some love and affection as she did to you all these years. Treat her and pamper her rotten! We are sure she's gonna love it!