Becoming a mom is the most exciting and challenging chapter in a woman's life. That is why, being a new mom brings with it all the joy, happiness and fun that is simply incomparable and priceless.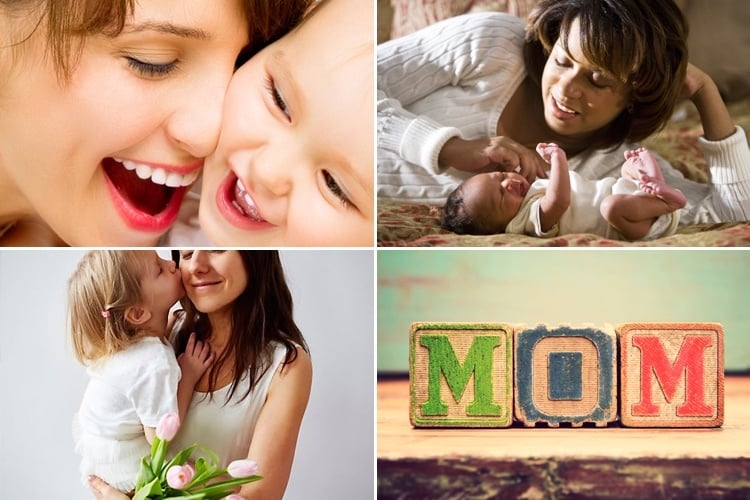 There are so many things to experience and learn from a new mom. But all said and done, being a new mom is a touching and sweet stage in a woman's life.
This Mother's Day, I bring to you gift ideas for new moms that are special and lovable too. So check out these top mother's day gifts that are best for new moms.
[Also Read: A Tribute to Mothers out There on this Mother's Day]
Top Mother's Day Gifts For New Moms:
Let us know which of them you loved the most.
1. Baby's Initial And Birthstone Necklace
A new mom will always carry her baby close to her heart no matter where she is. One of the fondest ways to celebrate it is when the mom wears a sweet-looking, personalized pendant, which carries her baby's initials and birthstone.
2. Personalised Photo Mug Carrying Baby's Photo
Instead of going for the traditional photo frame, it makes sense to go for a baby's mug which the new mom can carry with her wherever she goes. Every sip she takes in this mug will make her smile all the more then.
3. Women's Fleece Plush Robe
New moms get up a lot in the night, and in some cases, the entire family. A wrap-around, cozy fleece robe helps a lot in making the mom feel better and happier.
The fleece robe comes with oversized shawl collar and fold-over cuffs if the grand idea is to make her feel snuggled up. Plus, a matching self-tie belt will ensure her robe will stay in place, despite the rocking, nursing, or walking around with the baby.
It will be further nice if the fleece robe comes with pockets so that it can accommodate pacifiers, diaper cream, and burp rags.
Besides this, a nursing nightgown is an ideal and functional gift for new moms.
4. Comfy Pajama Set
Even if the child of a new mom is few months old, it still means spending long nights with the baby. By gifting her comfy pajama set will almost take away her aching blues to the best possible extent, since it will give her a chance to lounge around in the house freely.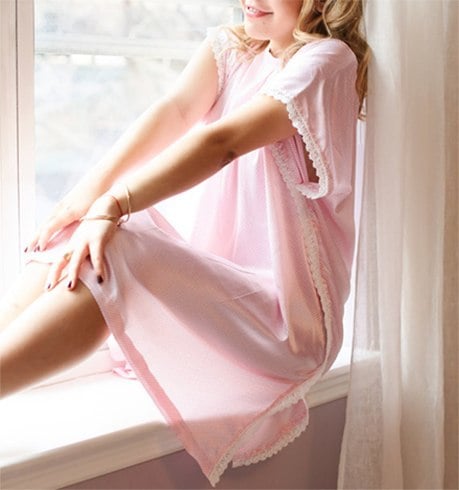 5. Chic Looking Headbands
Unruffled hair is what you can expect out of a new mom. But that is no reason for her not to feel pretty and young. So, a cute-looking headband in case of short-haired new moms will go a long way to make them feel young and rocking.
[Also Read: International And Indian Famous Single Mothers You Should Know]
6. Lavender Buckwheat Aromatherapy Pillow
A super idea for an active new mom to get a good night's sleep is gifting her lavender and buckwheat aromatherapy pillow. The husks of buckwheat are suitable for the mom's neck and shoulders, while the lavender scent will get the tired mom to sleep sufficiently. Don't you love such unique gifts for new moms?
7. Designer Diaper Bag And Matching Change
One of the most utility and functional gifts for a new mom is a diaper bag that looks more like a designer purse.
You can guess the number of things a new mom has to carry with her with the baby in tow.
The diaper bag fits in all the baby essentials pretty well. With the option of an adjustable shoulder strap, short handles, carrying a diaper bag is almost like a breeze.
Try out the Black and White Stripe Designer Diaper Bag by Hip Cub which comes with 7 pockets making it the largest and most spacious plus there is changing mat too.
To make the diaper bag smelling clean and fresh, go for Munchkin Arm and Hammer Diaper Bag Dispenser.
Then there is on-the-go wipes dispenser, which has a large button for one-handed opening. It keeps up to 25 wipes moist for almost a full day.
8. Pedicure
The new mom has many sleepless nights, thanks to looking after her newborn. Since she has been on her toes all this while, don't you think she deserves a pampering pedicure?
A visit to a salon will help take off the aches and pains the new mom went through ever since she delivered her baby. A reflexology massage on her feet will give her tired achy parts of the body the much-needed rest.
9. Shh…Mom Needs Quiet Time
A new mom is in dire need of a break, given the fact that the whole day she is on her toes looking after her baby. Hiring a babysitter for the day or making a gesture to look after the baby for a day will give the new mom some time for herself. That is why they say, happy moms mean happy babies.
[Also Read: Sweet Birthday Gift Ideas for Your Mother In Law]
10. Personal Tablet For Mom
Like any other working mom, a new mom also needs time for net-surfing. This technologically-advanced, new mother's gift is a blessing. A tablet computer is the best gifting option for her, which will help her to take her music, books, videos, etc wherever she goes. Since tablets are slim and sleek, most of them can conveniently fit into the mom's purse or diaper bag, without eating up space.
Hope you loved these innovative gift ideas for all the new moms on Mother's Day. Share your views on the same on our FB, Twitter, and Instagram social engines. Let us know how thrilled the new mother was upon seeing the gift too!