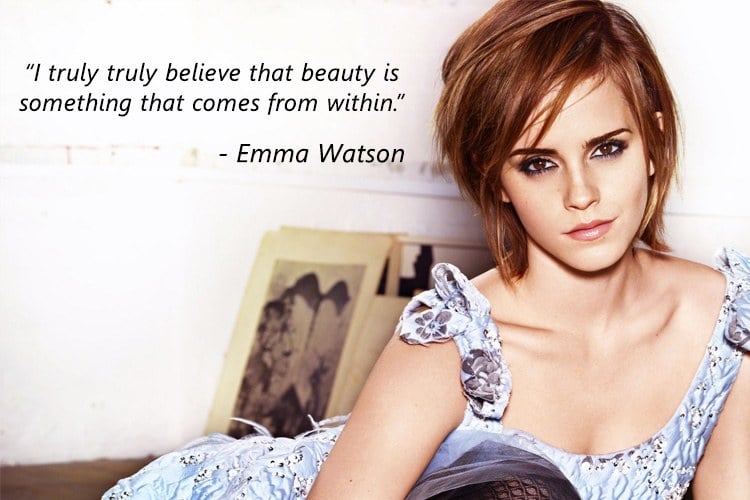 Without sounding like the radicals or the feminists out there, and with all due respect to their movements too, here are a few beauty quotes we have brought together to inspire you with. Quite often in life and seeing the way fashion trends go off track once in a while by shaming people for not following their mantras, women lose out on the purpose of life- their self-esteem especially. We have had many PYTs write in to us that they do not feel pretty or beautiful, inside out. This is because the world has told them they aren't 'good looking' or 'worth the designer mettle'.
[Also Read: Celebrity Beauty Quotes to Motivate You this 2015]
Dear girls,
We write this to you to make you feel good and proud about yourself. You are an inspiration who makes it through the darkest hours and the snazziest of sleepless nights. A woman has the power to make and break. She makes the world and breaks stereotypes in more ways than one, which is why these beauty quotes are here to provide more fuel to the feminine power.
List of 10 Best Natural Beauty Quotes in 2022
Our aim is to invite readers to share their thoughts and views on the beauty quotes mentioned. These are real natural beauty quotes, sent in from the World Wide Web across various sources that speak to the soul of an individual in more ways than one. Kindly take a note and get the inspiration you need from these powerful lines; they sure make a difference.
What you could do is to print these quotes on natural beauty, and set up a visual board as a reminder each morning. Begin your day with these powerful affirmations and watch how you life does change for the better.
Beauty wise we cannot and wouldn't ever force you to think otherwise on your perceptions of styling up and being chic, but yes we could always and would always encourage you to celebrate the gift of life, and today we shall do it with a few amazing quotes about beauty.
1. For all those who shame other women for being too skinny or too thin, here is an amazing beauty quote, which is a very thoughtful one to read. Since you call yourself independent and strong, you shouldn't have a reason to shame others for not being fashionable just the way you think it should be.
2. Much more than what makeup can do, it is your personality that speaks for you. You may have hired the best makeup artist to transform you into a princess, but what use is that when the words from the lips come out so harsh and rigid?
3. Yes, and we can never undermine the importance of positive thoughts along with self-confidence. The two when they combine are a lethal way to bomb the world with affection and love; something which haters would never ever understand or realize.
4. Don't we keep telling you how important it is to love your body? Celebrities across the world say the same and that is why we say, if you do not love yourself, you are sending out a wrong message to the world.
5. Be one of a kind, be sassy and wild, be who you are and celebrate those curves like our famous singers such as Adele say.
[sc:mediad]
6. Love this and we think this is one of the Best Beauty Quotes ever. Girls, if you think being plus size to overweight or obese is a curse, think again. Health reasons aside, if you can learn how to celebrate the curves and voluptuousness of your body, you win the world hands down!
7. Most of us around do have our own flaws, and sometimes we shame others too for not being the stereotypical beauty we see on the ramps or magazines. This is one quote that speaks to the soul and with utmost truth that too.
8. Why be the run-of-the-mill beauty when you can be who you are and flaunt your sassy attitude, with utmost grace and style.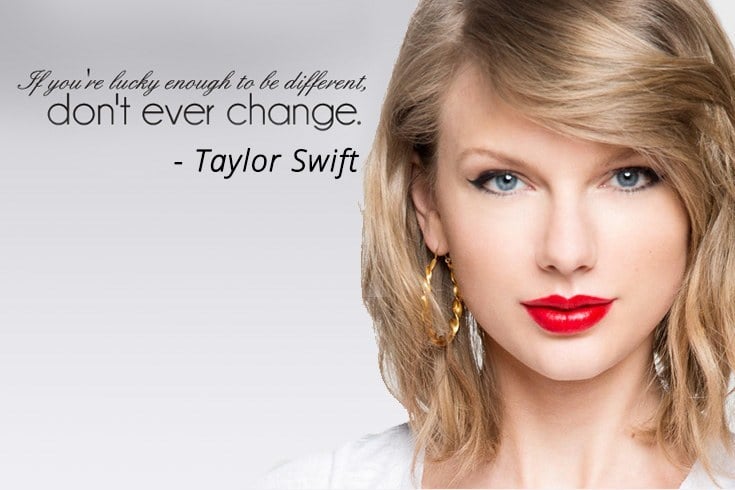 9. Be individualistic, be sassy and be the person you really are. The world is done and is fed up with carbon copies!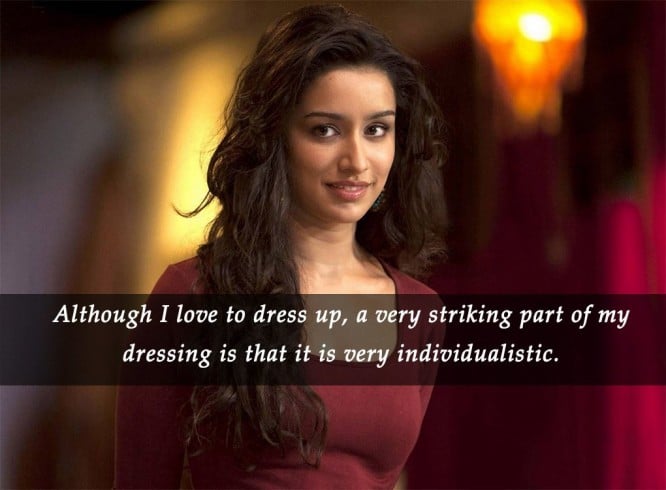 10. Vidya Balan says it like a true fighter, and we cannot disagree with the same. The next time someone passes an opinion on your sense of style; laugh it off!
[Also Read: Most Inspirational Fashion Quotes of All Time]
Send us your top inspirations you feel are best and famous quotes about beauty to put up on a visual board!