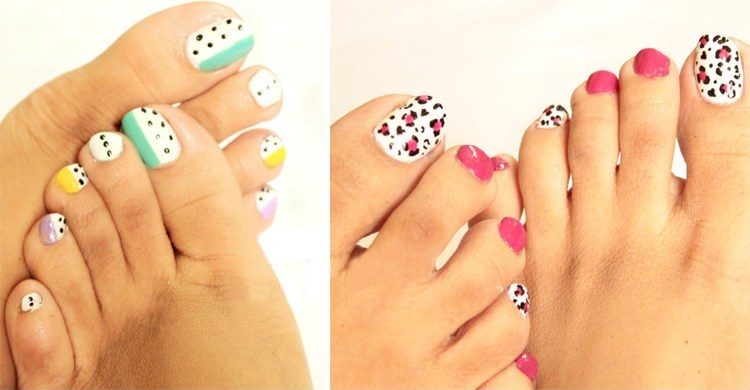 Hello PYTs and the married ladies so gorgeous. Diwali is round the corner and most of us have started hopping and shopping for chic ethnic wear, Diwali couture, sweets and fancy home decor too. From statement neckpieces to luxe midi rings, kamarbandh to wear with the saris or lehengas to the payal and toe rings that peep from those shoes; Diwali is a fashionable affair for us all. But wait, what about the nail art this festive season?
Diwali Nail Art
We aren't only talking about finger nails here, but festival art on nails for the toes too.
The Splendor Of Festival Nails For The Toes!
Why ignore the toes and leave them un-dolled with just a toe ring or two? When you can flaunt colours so vivid and creative on the toe nails, seek inspiration from a range of festival nail designs for the toes too. Here are ten best options and they can be worn with ethnic or western wear!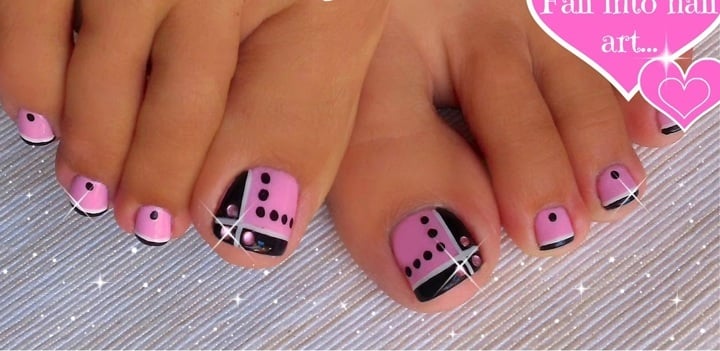 [Also Read: Nail Art Designs]
Pink And Black
What we love about the combo of pink and black is that the shades here gel with almost any and every ensemble you would wear. With light colored lehengas or saris, heels that flaunt the toes in cutest of festival nails, all eyes would be hooked to your feet.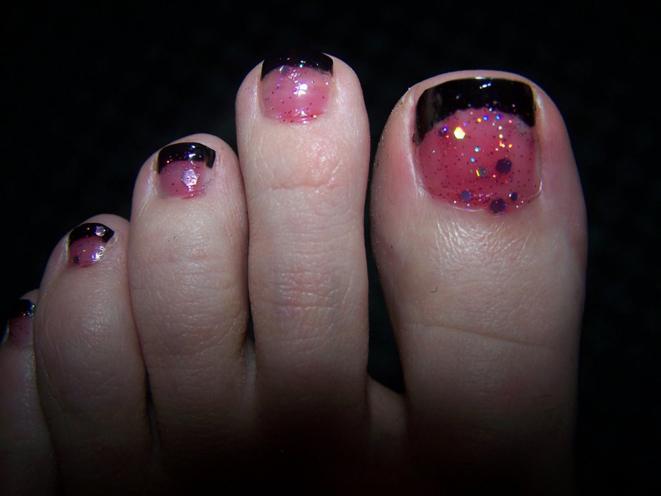 A Candy Touch
Jazz it up a little sweeter, this time not with the ladoos doing the rounds but by being creative with Diwali nail art. White and red shades, emulating the look of popsicles and lollipops, why not! A little sweetness and its touches on the feet would be for sure so welcoming!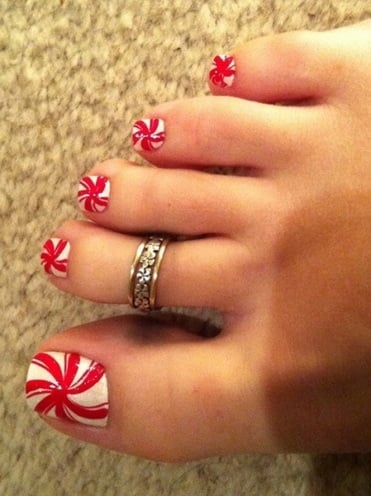 [Also Read: French Manicure vs Nail Art]
Bling And Black
Go animalistic and wild this Diwali, with prints from the kingdom where the four paws rule. Silver and black combos nails are haute trends doing the rounds; very versatile for sure, the nail art is for the lass with no inhibitions showing off her wild side!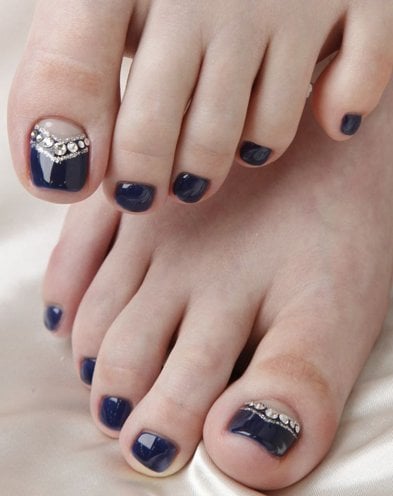 Chunk It Up With Stones
Fancy a little more creativity to the feet; think about stones on pretty matte pinks for the toe nails. The world is your oyster, and a little bling on the feet makes your entree a memorable one at the event.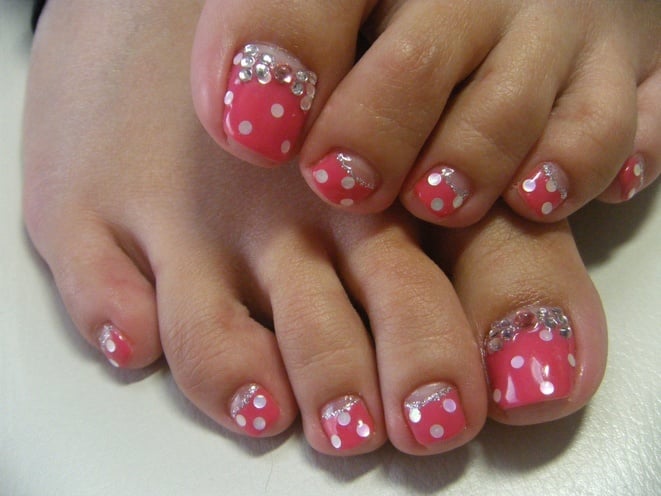 Jazz It Up With Matte Blues And Rhinestones
Who wouldn't love to jazz things up a bit when nail craft is talked about? This is why shades of matte blue and silver-grey with rhinestones for embellishments are haute these days as toe nail art trends.
[sc:mediad]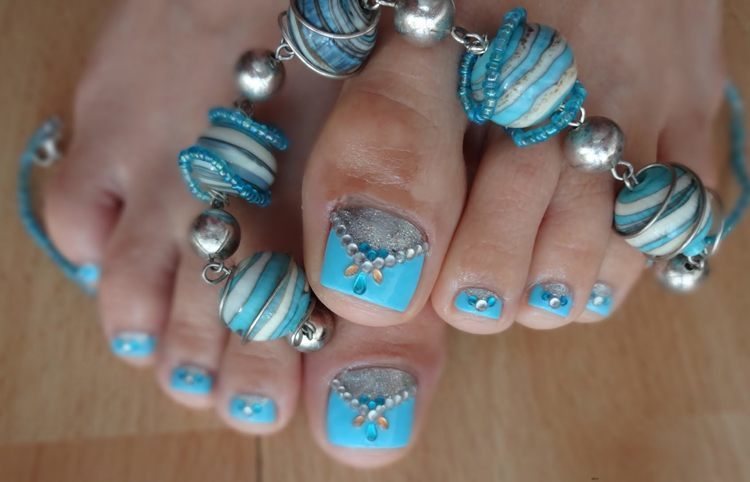 Mehendi Inspired
For the lass that loves it au traditionale, the mehendi inspired toe nail art for the festival ahead would be her choice to flaunt. The best part is, the nail art as seen can be worn with any shade and hue on your ensemble!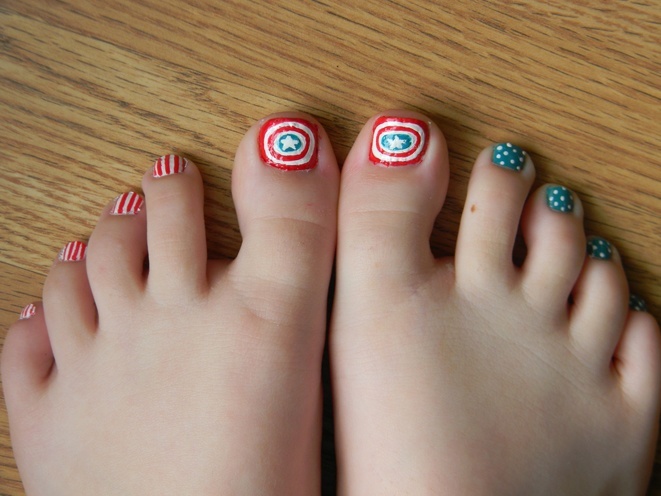 Pretty Purples For The Feet
Purple is a shade too royal and cannot be ignored. Keeping that in mind and when Diwali is here, you wouldn't want to be the run-of-the-mill PYT flaunting an ordinary colour, now would you? Festival nail craft in pretty purples galore – jazz it up with a rhinestone or two!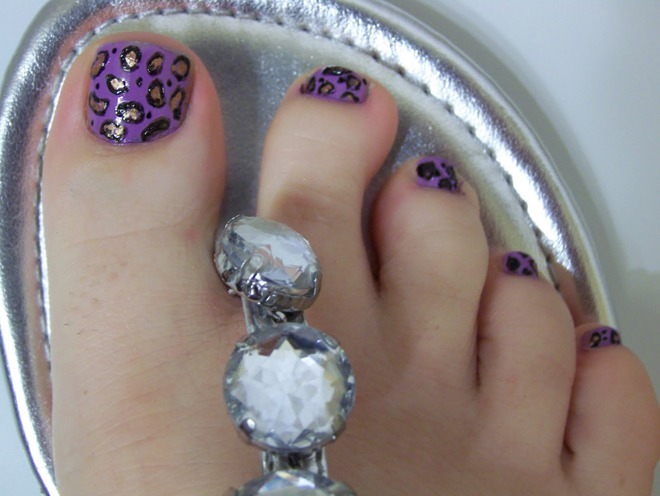 Sensual Chamomiles On Red
[Also Read: Flower Nail Art Designs]
Red base for the toe nails and festival with nail art in chamomile touches, the pristine white and yellow flowers make it a fanciful affair! A must-try for sure this Diwali!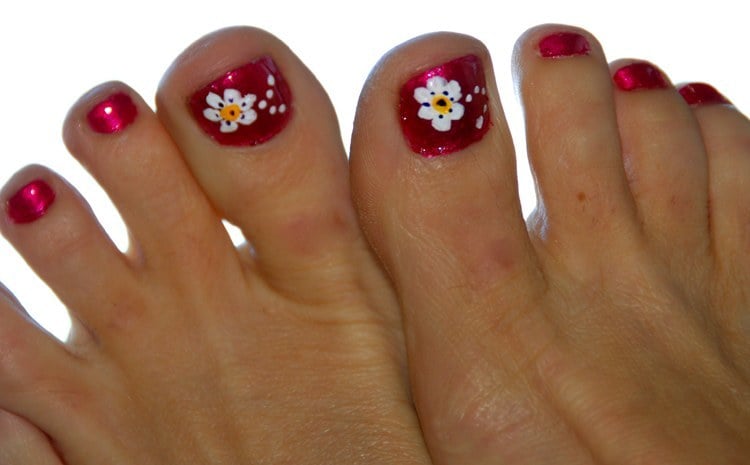 Aqua Turquoise Touches
Reminisce the beaches of Goa and Pondicherry with quirky nail patterns for the feet. Light turquoise base with glitter and chunky embellishments such as a starfish, quite a fancy touch, isn't it!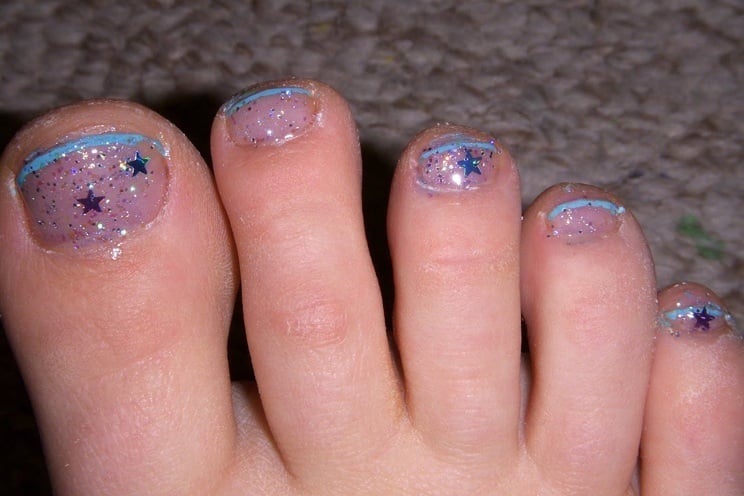 A Touch Of Midas To The Feet
Fancy a touch of gold toe nails this Diwali? The choice you have made is perfect and such holiday nail art is in trend too.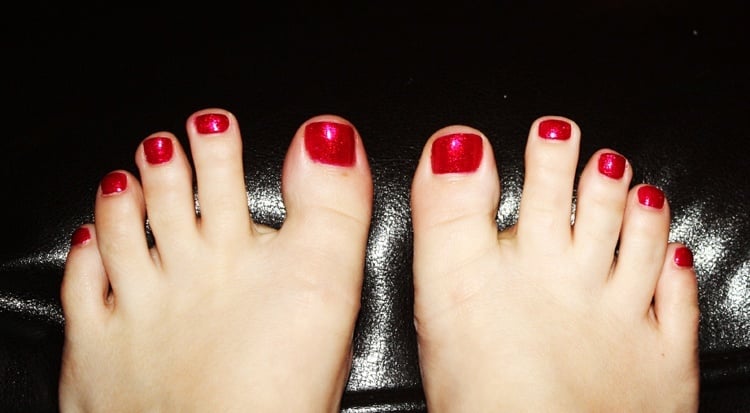 We hope you loved our collection of the ten best holiday nail designs as much as we loved bringing them to you. Now go ahead and try them all, send us your photos too and we would love sharing them with the world!
Images Source: pinterest