We love experimenting with several nail paints and there's nothing as satisfying as choosing an edgy look for your nails. Whether it's a pop of fresh color combo or fanciful patterns, you can select a color that best suits your personality. Yet again, there is nothing close to the classic white manicure. We love it for its classy factor.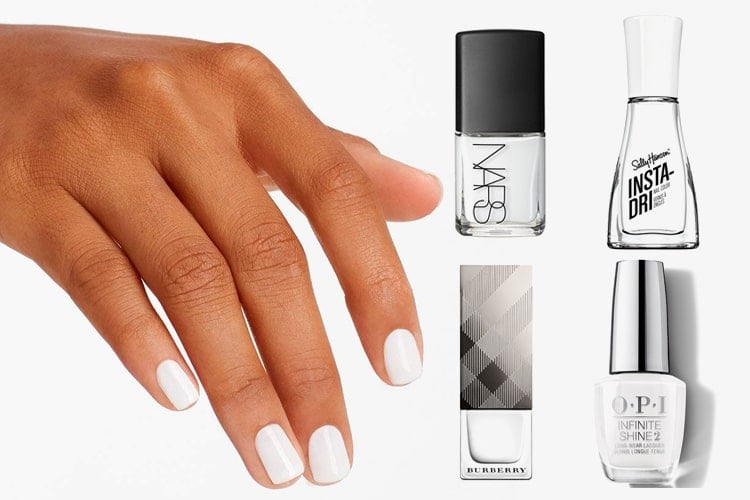 The white manicure also keeps coming back in trend. And it certainly blends with any ensemble and completes your look. Clean and minimal, the white nail paint is a smart choice. But applying it right is alsi important as much as selecting the right white nail paint. Below, we have summed up 10 of the best white nail polish 2021 that will never fail you.
Top White Nail Polish To Choose From:
From Julep Channon to Essie, these are the nail paints you have to try in 2021. We've got glitter freckles, rich-glossy colors, and sparkling shimmers, all of which you give your talons an edge this season. Take a look below at the top white nail polish trend.
1. Essie Nail Polish in Marshmallow:
The nail paint by Essie is Toluene, DBP, and formaldehyde free. It features an extensive color palette with a high-glossy finish. The nail paint offers maximum coverage and durability. Its custom brush provides a smooth application and finish.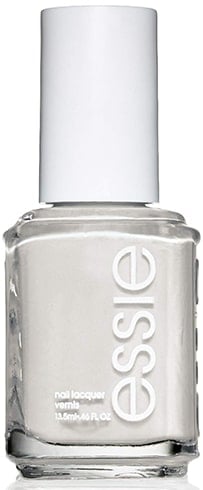 2. LONDONTOWN Lakur Nail Polish, Duchess White:
The sheer, white nail paint by Londontown is infused with Florium complex that offers a rich-color. It is also enriched with botanicals for long-lasting wear for extra nail protection. If you like white nail polish designs and nail care both, then this is a good pick.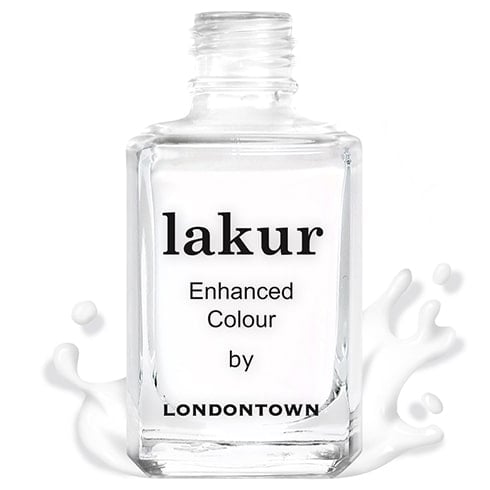 3. Sinful Colors Nail Polish in Snow Me White:
The nail paint is free from DBP, formaldehyde, and toluene. The Sinful Colors Professional nail paint in Snow me White comes with a custom smooth brush to paint your nails for a glossy finish.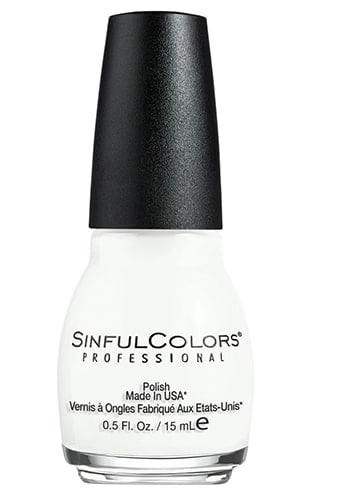 4. Julep Channon IT Girl:
The fast-drying formula has Oxygen Technology that ensures healthy nails. The long lasting nail paint is vegan friendly and proprietary 5-free. It has ingredients like green coffee extracts and strengthening Hexanal.
5. Burberry Nail Polish in Optic White:
The opaque nail paint by Burberry offers a glossy-looking finish. The custom-wide brush gives a precise finish and application.
6. Deborah Lippmann in Amazing Grace:
The opaque white nail paint by Deborah Lippmann is a classic. You can take it to work and party both. It is free from DBP, formaldehyde, and toluene. Apply a base coat before applying two coats of the nail paint. Finish off with topcoat and set off to dry.
7. NARS Iconic Color Nail Polish in Ecume:
The NARS Iconic nail polish is chic featuring a high-gloss finish. The fresh nail paint is formulated without toluene, dbp, and formaldehyde. The patented lacquer is formulated with extra durability, shine, and wear. White nail polish on dark skin because of its presence of pearls, glitters, and pigments. The custom-oval brush offers a precise application for a smooth finish.
8. OPI Make it Iconic Nail Lacquer Collection in Alpine Snow:
The nail lacquer collection by OPI is available in 150 shades. The long wear nail paint has a gel-like wear and professional, 3-step system. With its simple application and removal, the nail paint needs no light curing.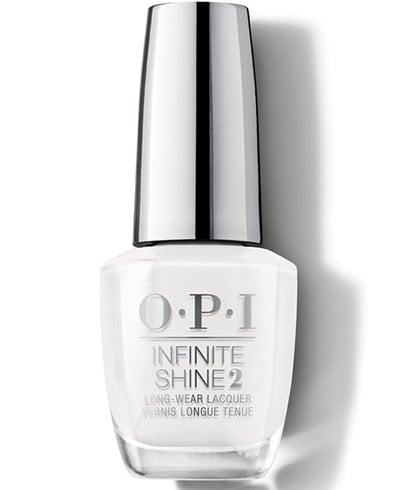 9. Zoya Nail Lacquer in Genesis:
The white metallic nail paint by Zoya is an exception. It has a pearlescent finish and metallic flecks for a cool look.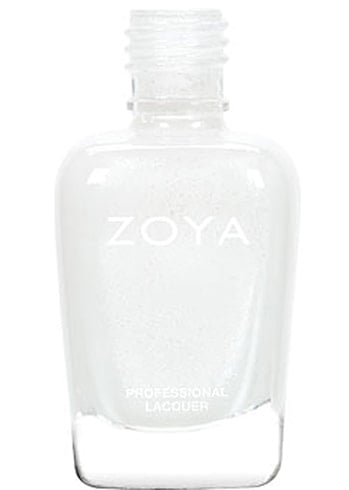 10. Sally Hansen Insta Dri Nail Color in White on Time:
The nail paint by Sally Hansen is newly upgraded with a three in one formula. The long-lasting nail paint offers a shiny finish and dries off in 60 seconds. It also features a built-in top and base coat while providing an extended finish. From soft to bright colors, the full coverage nail paint offers a chip-and-wear resistance.
FAQs:
Q.1. What does white nail polish mean?
A. A clean opaque white lacquer means give your appearance top priority. The color looks fresh and clean during summer and winter, both.
Q.2. Can I wear white nail polish?
A. Yes, you can wear white nail polish on toes and hands. The best options on wearing the crisp lacquer are to learn few foolproof tricks. Paint three coats instead of two layers for a balanced coverage and opaque finish.
Q. 3. How do you paint your nails white?
A. You should follow few tips for painting your nails white precisely. First, you should use three coats to apply the nail paint instead of two. Always use a base coat for allowing your white nail paint to stay longer.
Prevent the use of quick-drying nail paint as it may dry up your nails. And also use cuticle oil daily for hydrating nails.
Q. 4. How do you clean white nail polish?
A. White nail polish is tough to maintain and often turns grimy. To prevent this from happening and for keeping your nail paint fresh, here are few tips that we recommend. Use a nail polish remover that is acetone free. Rinse off your hands using warm water and mild soap after using products that stain your nails. Soak your nails in lime juice solution for around 10-15 minutes. Rinse off. Your white nail polish will be good as new.
We hope you enjoyed going through our review on white nail polish. If you are keen on reading similar articles, then write in to us with your opinions in the comment section. We love to get back to our loyal readers.