The Eid festival is just around the corner! With the festival mood already set and shopping happening in every city namely Hyderabad, Delhi, Mumbai and so on, most women are children are seen happy and excited for this auspicious festival of Ramzan.
The last day of Ramadan brings a lot of exchanging in gifts and blessings from loved and dear ones. The festival continues with lavish meals and family get-togethers.
This day brings out the best in every Muslim woman. She dresses in most stylishly embroidered sarees in net and crepe with stunning gold jewellery with precious and semi-precious stones studded in necklaces, earrings and bangles.
[Also Read: Mehndi Designs For Kids]
While one is decked up from head to feet, how can she forget henna and mehendi designs done on the hands and feet? These stylish temporary tattoos can and leave a deep crimson colour behind that add elegance to the overall ensemble.
Latest Eid Mehndi Designs:
Let's look at some really special and latest Eid mehndi designs for 2019 freshly released just for you-
Ramzan Mehndi Designs For The Hands:
Eid special mehndi designs have a festive feeling to it. Add embellishments to the mehndi with stones and glitter to complete the look.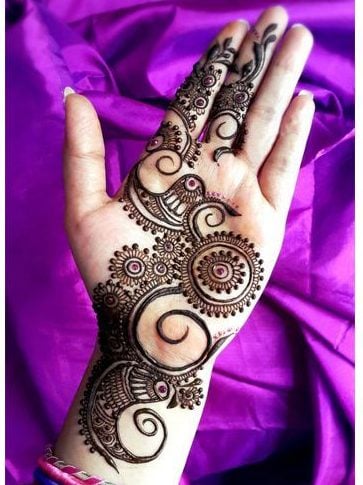 Pakistani mehndi designs for eid, are similar to Arabic designs with some part of the hand left empty.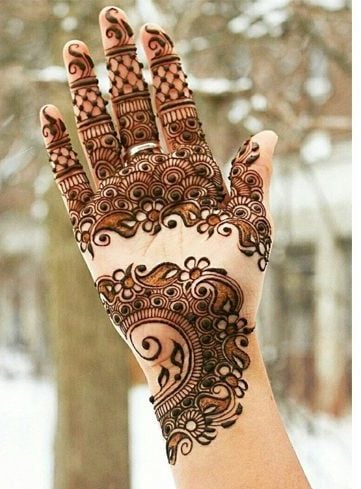 Veils and flowers are what makes Eid Mehndi Designs 2019 so beautiful.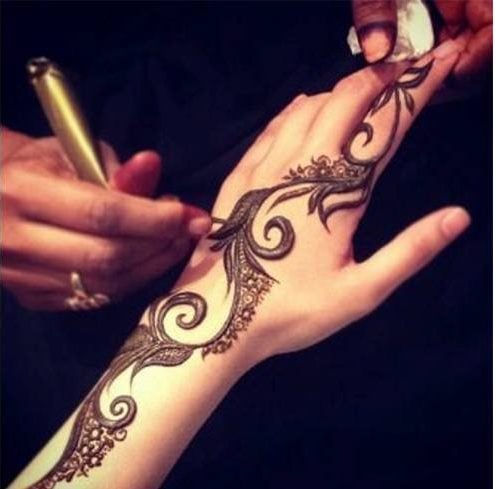 Simple mehendi designs for Eid 2019 like the one shown below, that looks like a hair accessory, will look good on older women. The simple design is most suitable for the Eid festival.
[Also Read: Mehndi Artists in Mumbai]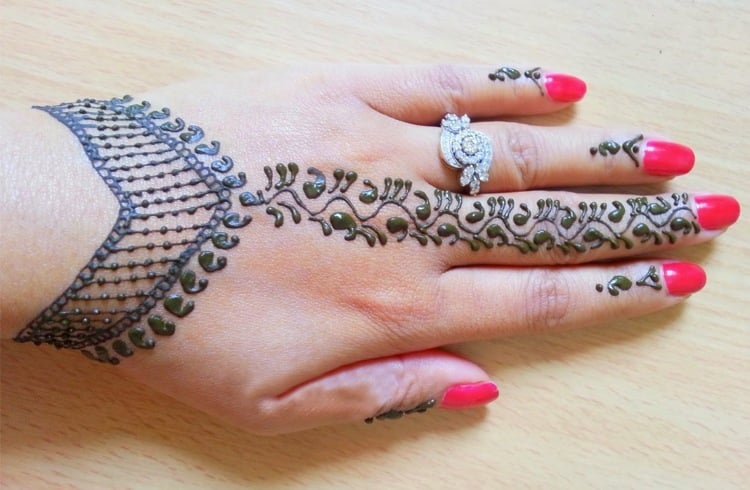 Small and minute detailing in mehendi designs for hands, turns out beautiful when the henna color starts to settle in. Eid mehendi designs mostly are of the Arabic styles.
[Also Read: Types Of Mehndi Designs]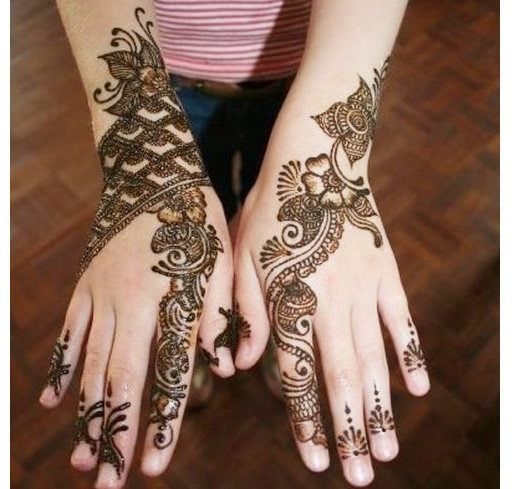 A combination of black mehendi and normal mehendi are what eid special mehndi designs are all about.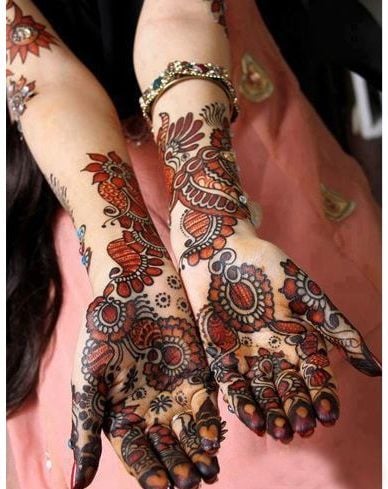 Make this Eid 2019 special with lots of blooming flowers and veils that depict a joyous occasion on the palms of your hands with mehendi designs.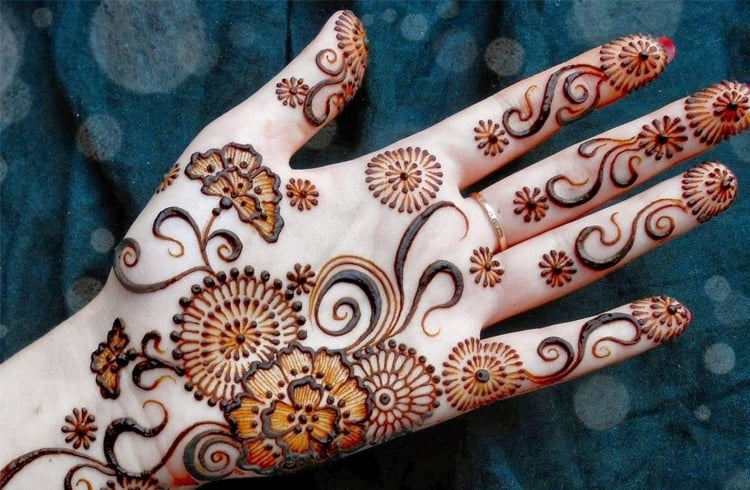 Beautiful mehndi designs for Eid with roses will be something new for you to try this festival time.
Elaborate and detailed flowers are what you need as a part of the latest mehendi Eid designs for you to flaunt.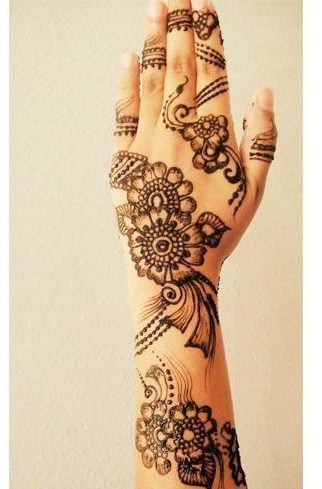 Keep it simple yet elaborate this Eid with beautiful Pakistani mehendi designs.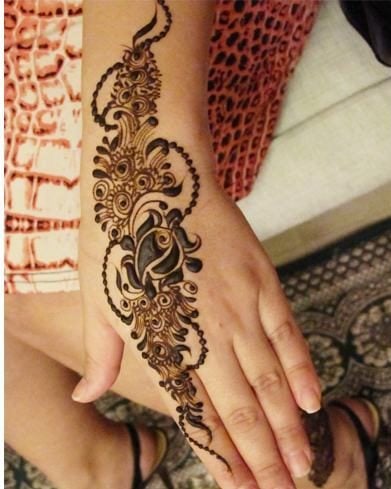 Keep it classy with Eid mehndi designs and beautiful and trending anarkalis.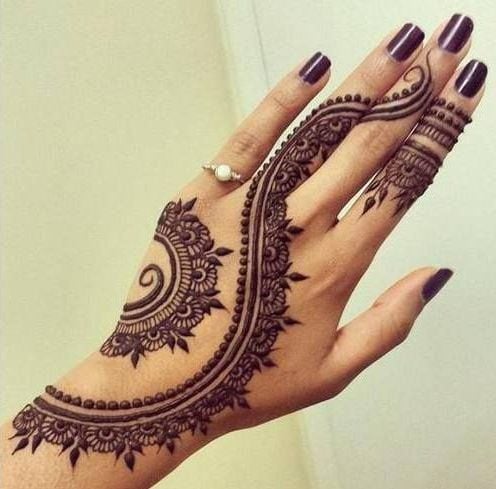 Roses and veils are another new and trending mehndi designs for eid.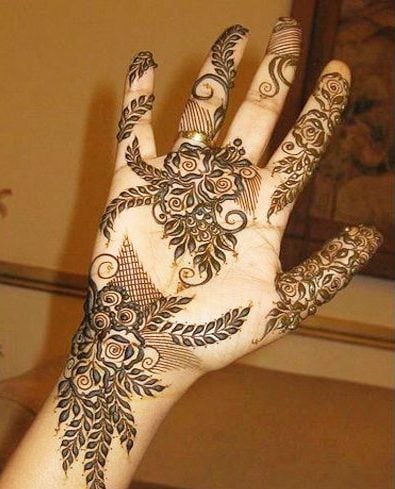 Mehndi designs for eid can be simple but the more intricate they are, the more beautiful will it look.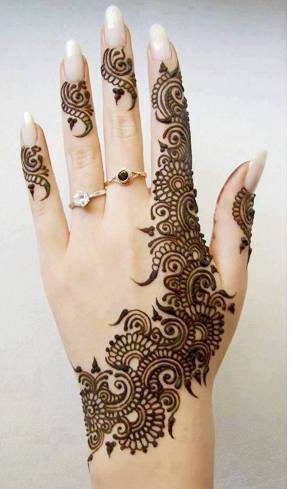 Look how this simple mehendi can complement any colorful dress for Eid.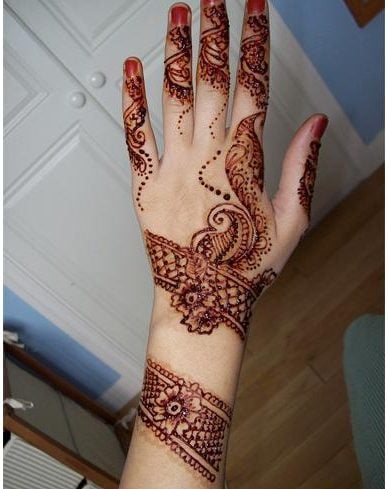 Another simple Eid mehendi design. This can also be a part of kids Eid mehendi collection.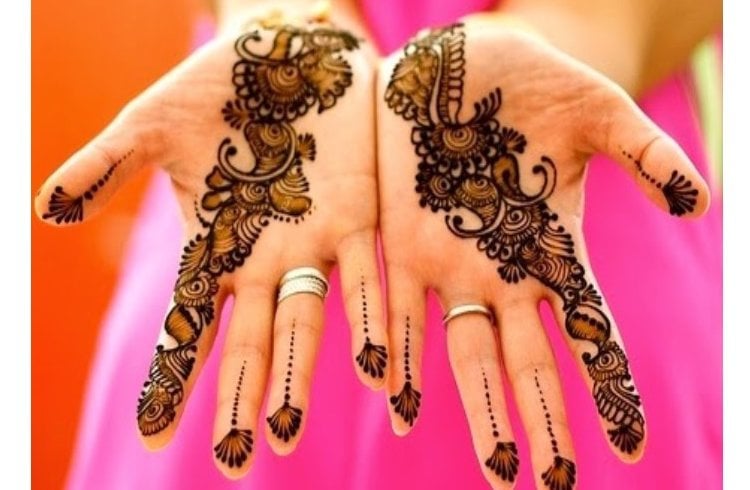 Those who do not like too much mehendi, can try these mehendi designs that are easy. Make the most of the Eid and decorate your hands beautifully.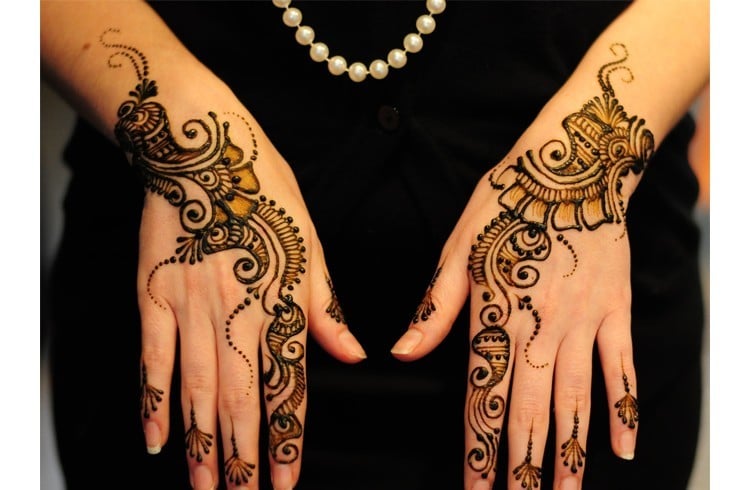 If you hate the smell or worried about the color it can leave behind after a week, try the stick on or glitter mehendi designs this Eid.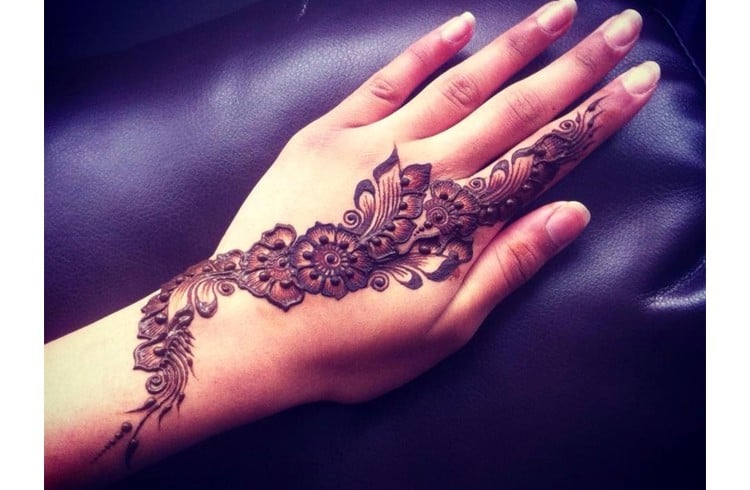 If elaborate mehendi designs is what you love, but have less time on hand, try this Pakistani mehndi design for eid.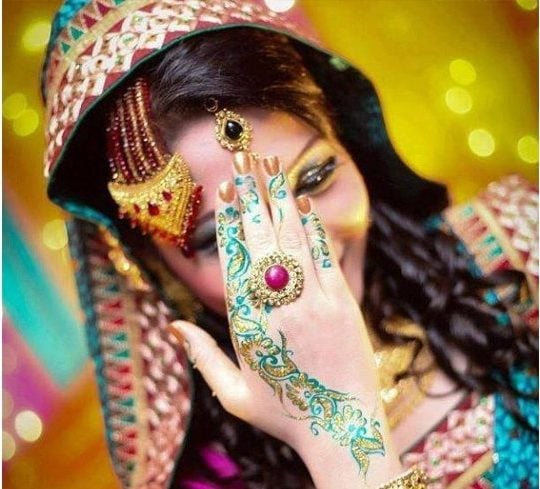 We'll leave you with more mehendi designs for Eid, for your hands: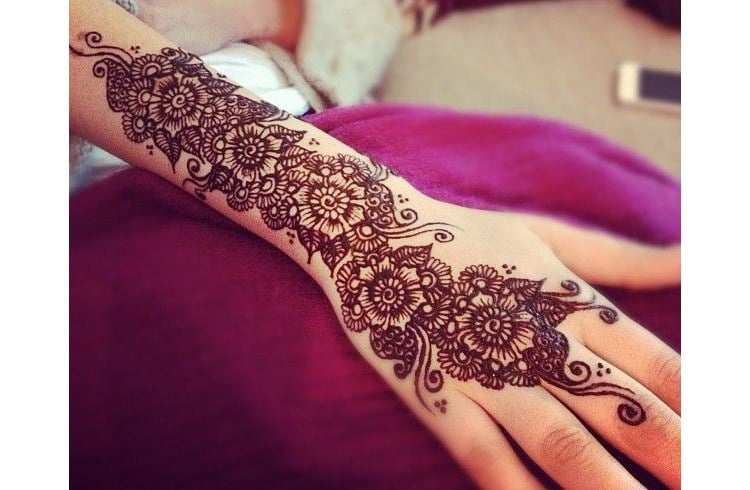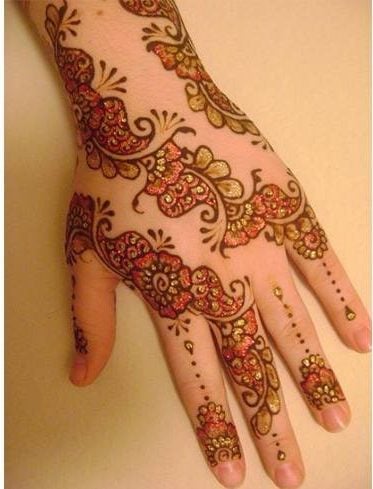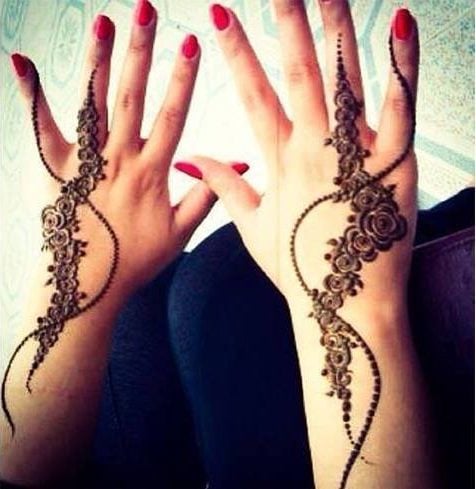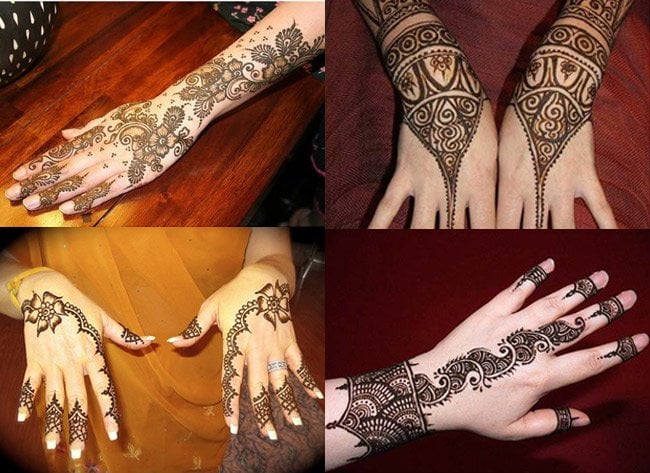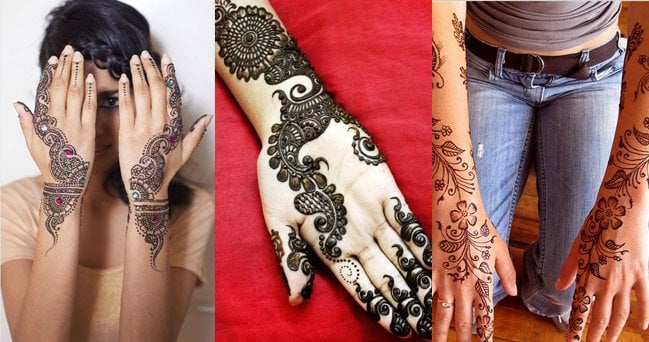 Mehndi Designs for Hands:
The crescent design is symbolic of Ramzan month. This moon-shaped ramzan mehndi design carries a symbolic representation of drawing light from the darkness. In this design, the crescent is created with Kalkas.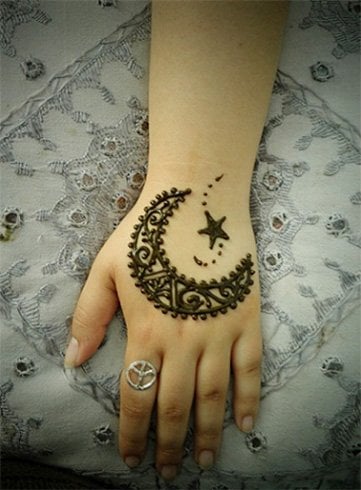 This design is an arch-like motif and makes it ideal for Eid. The festival calls for a great feast and celebration. These mehndi designs for eid are a reflection of Islamic culture.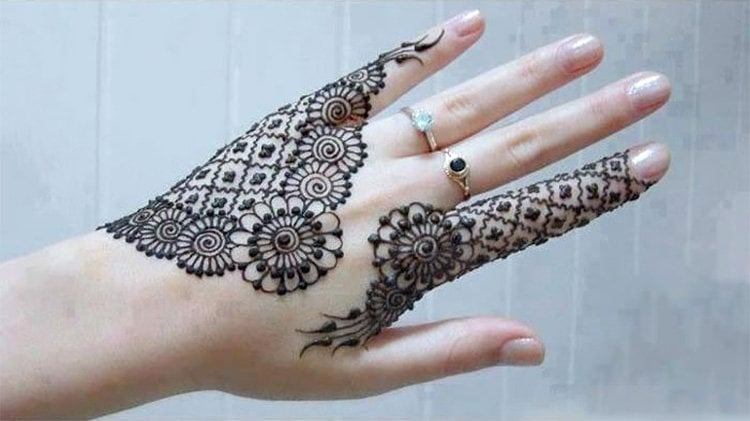 This unique mehndi design has intricate chain like patterns, and the fingers are highlighted with small designs. These Ramadan mehndi designs are a classic example of how mehndi can be worn as an accessory.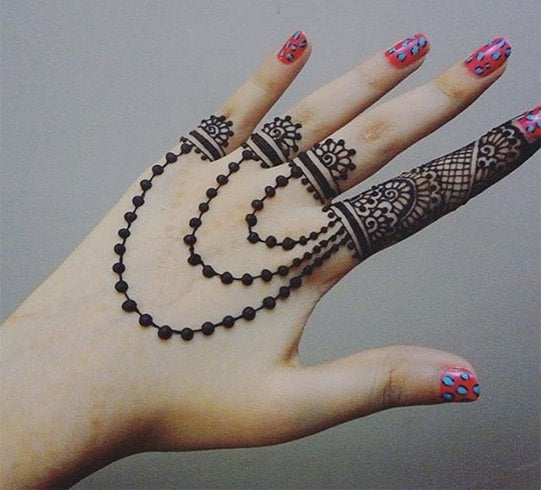 Mehndi Designs For the Feet:
You could also try the Arabic and Pakistani mehendi designs for feet this Eid 2019.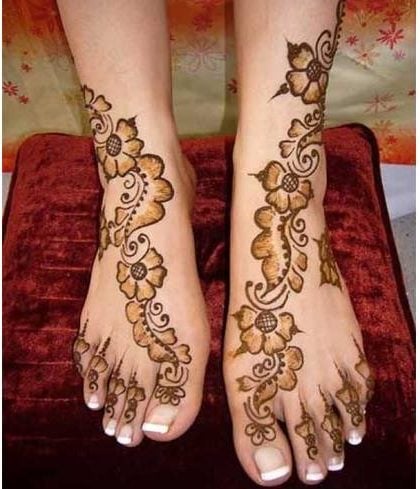 Keep it elaborate or simple with flowers and veils.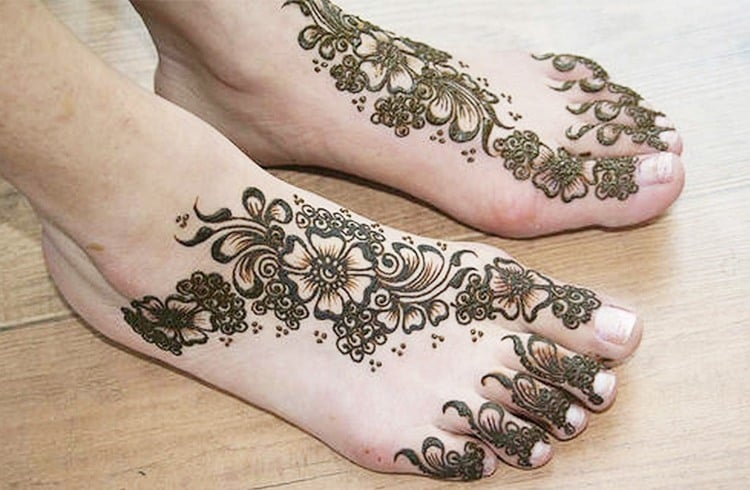 Mehendi designs on feet are pretty when done neatly on feet.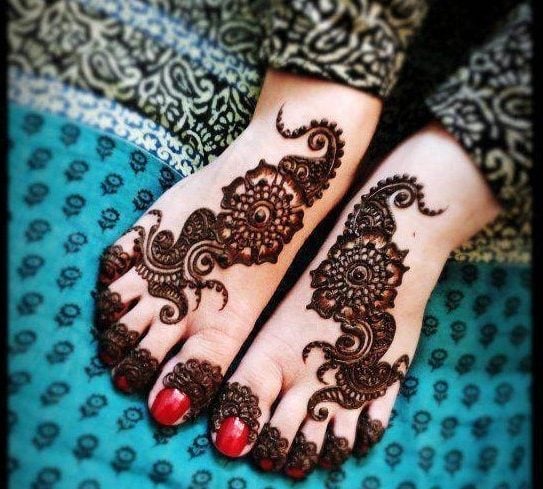 If the traditional mehendi designs on feet do not appeal to you this time, try this latest trending mehendi idea for the feet.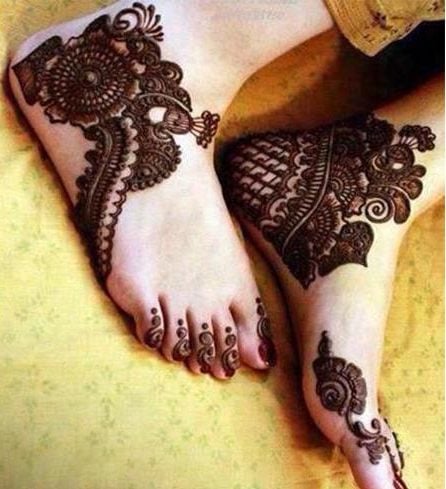 Add glitter to your mehendi on feet.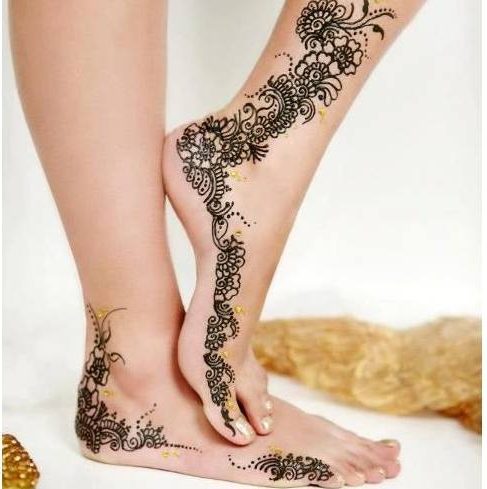 We'll leave you with more eid mehndi designs, take a look.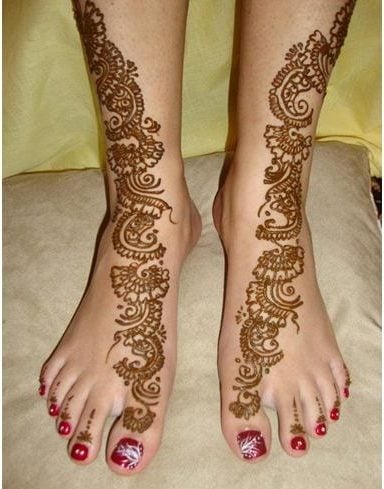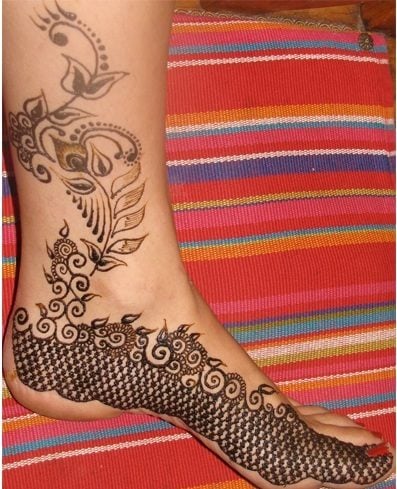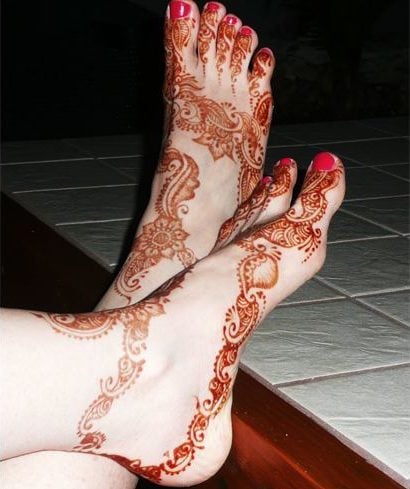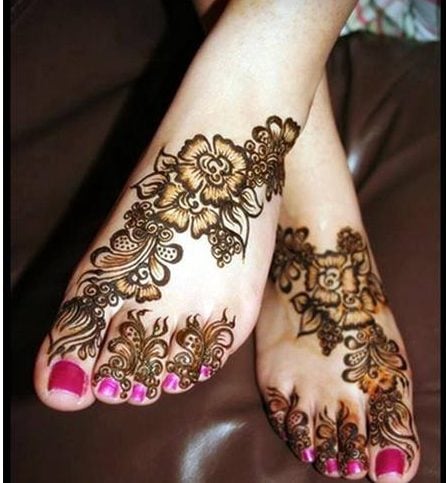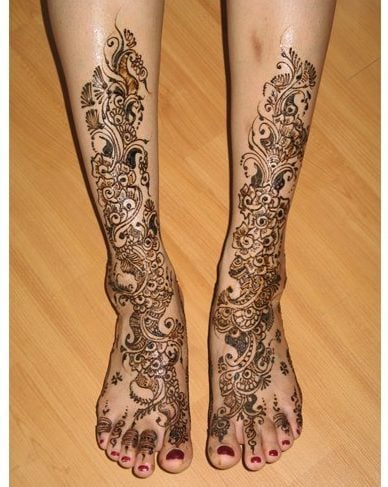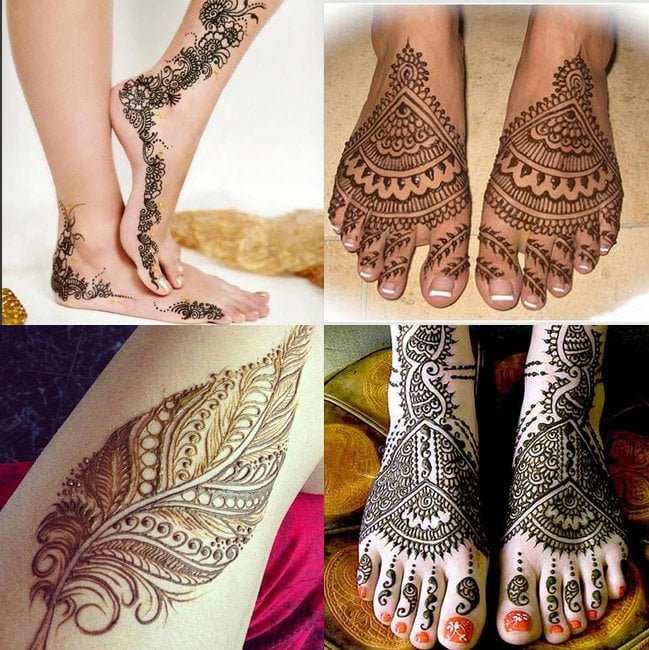 Net pattern mehndi design with violet detailing looks gorgeous. This eid special mehndi designs can be done in feet and in palms.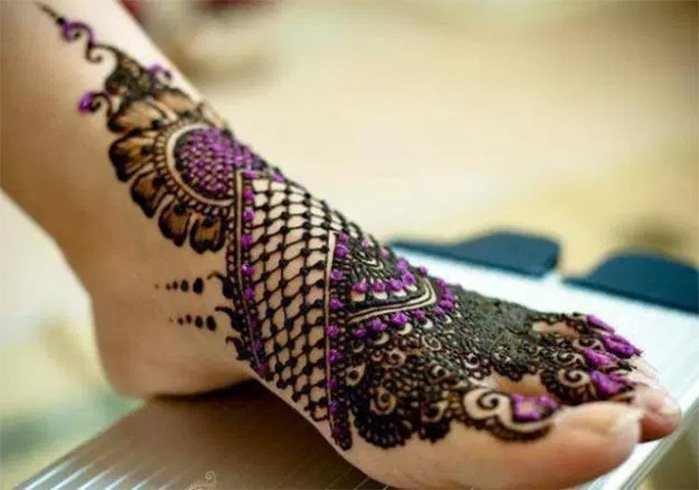 Love intricate designs? Then you should try one for eid. This henna designs for eid is full of colorful details and covers your entire feet. The floral designs make it unique from other designs.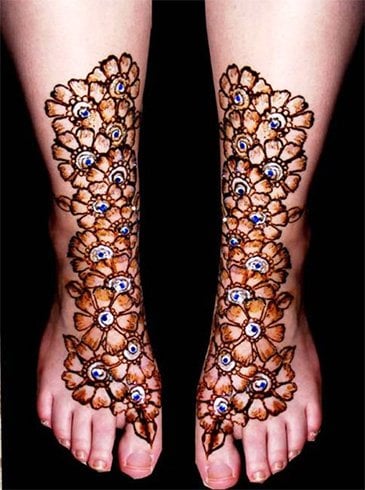 Be it an Arabic mehndi design, a marwadi design, stone studded mehendi or black mehendi, there is one for everyone. Go ahead and get your hands and feet decorated.
Wishing all the gorgeous women a very happy Ramzan.