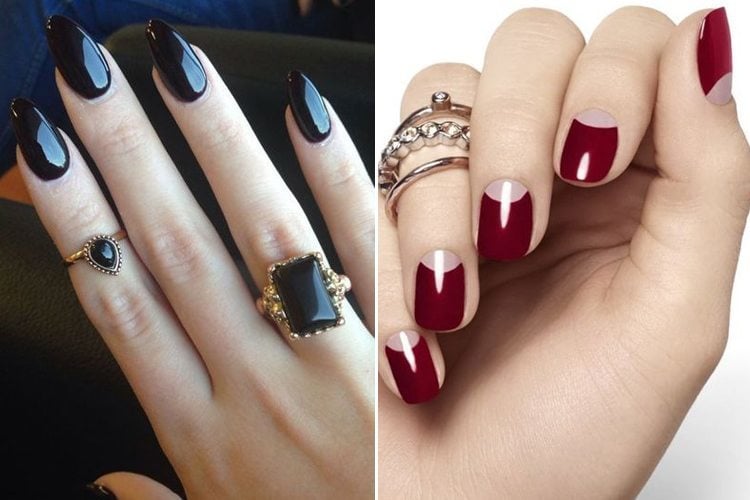 Shaking the ramp is easy. It just needs mastery and a bit of innovation. The Fashion Week runway shows off Fall/ Winter 2016-2017 trends that took place in New York, Milan, London and Paris not only brought us the latest in wardrobes, shoes, handbags, prints and colors, they also brought us artistic creations on nails.
NAIL ART TREND DESIGNS
Come let us explore nail art trends 2017 that will take the fashion world by storm.
[Also Read: Summer Nail Art]
Top 20 Nail Art Trends in 2021 You Must Check
1. Rounded Nails
Though square nails may be a favourite for some, rounded nails look chic, sophisticated and down to earth. Just add some colored lacquer and you get a fantastic combination of stunning hues and gorgeous nails.
Rounded nails are spotted on many designer shows. When you add a bit of black to the nails in an artistic way, you are bound to look youthful as ever.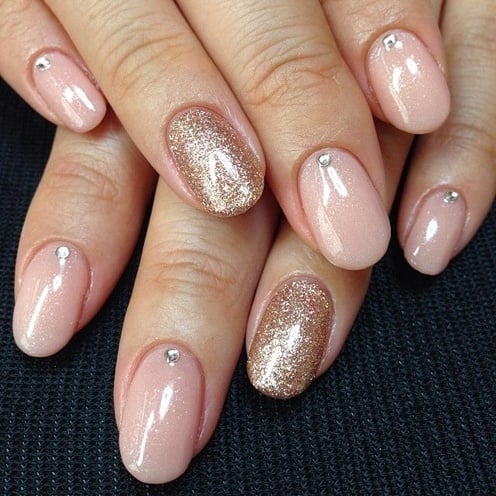 2. Short Nails
Those of you who face chipped nails every now and then are likely to come out bright with short nails that are all over the place on the fashion streets and Fall 2017 nail designs.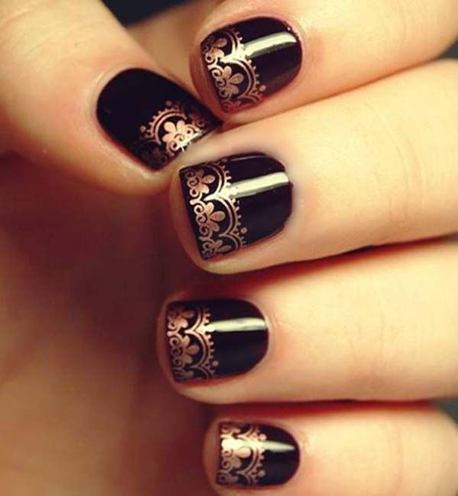 3. Negative Space Nail Art
One of the most happening nail art trend designs for the spring and summer season, Negative Space Nail Art creates a unique look.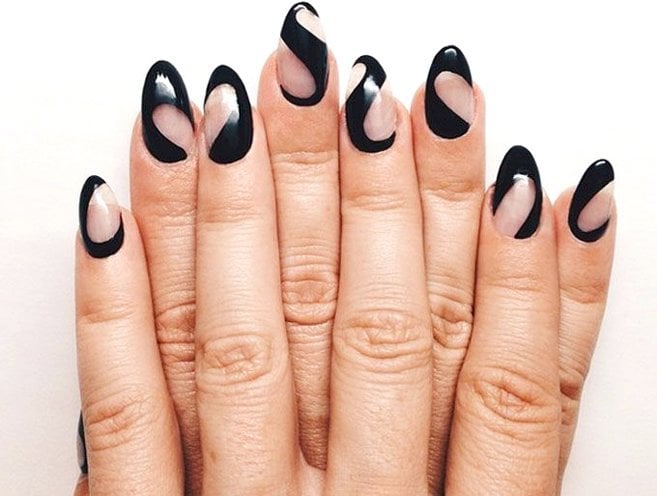 4. Matte Nail Polish
It is not necessary that nail applications have to look shiny and glossy. Sometimes they look better off in matte when done without any embellishments or shine. Simplicity helps at times by creating a bigger impact.
[Also Read: Frosty Nail Art]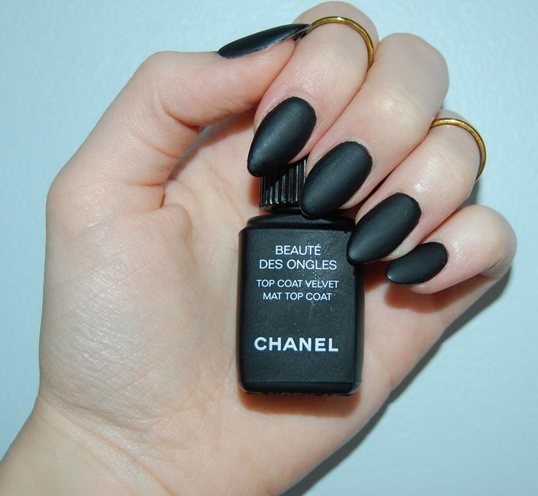 5. Sunset Tones On Nails
Imagine beautiful sunset scenes holding on to your nails captivating your breath. They reflect different tones of the earth, like sand and rock.
[Also Read: Nail Art]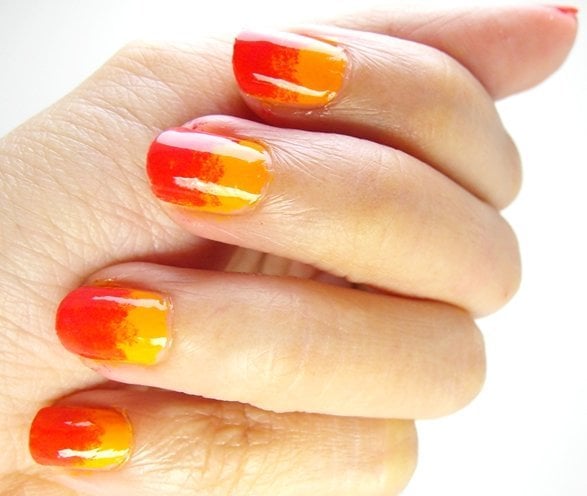 6. Metallic And Jewel Nail Polish Tones
You can make your nails look like a million bucks when you coat them with metallic and jewel tones. Such is the beauty of these nail art trends 2017, that it looks like you are wearing an emerald or sapphire color on your fingers.
[sc:mediad]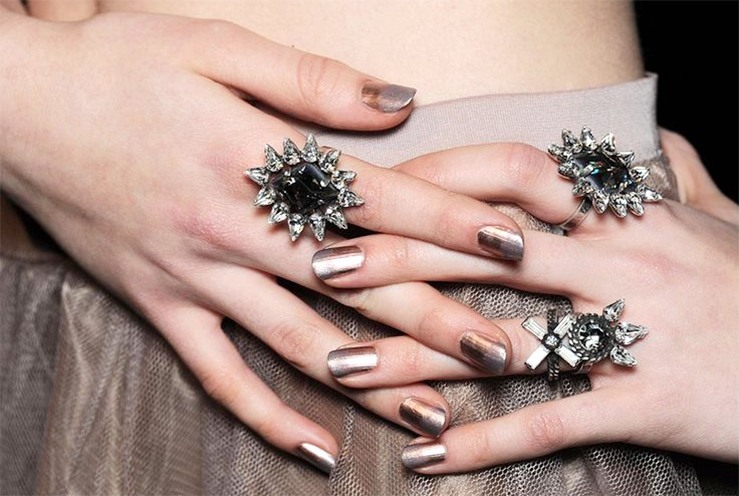 [Also Read: Nail Art Using Scotch Tape]
7. Drastic Dark Nail Art
Black is not just for the lips (as you may have gathered from the fashion weeks), it is also for the nails. On white skin, black nail lacquer really stands out. Just add some hand-painted details and you will find the magic in nail trends summer 2017.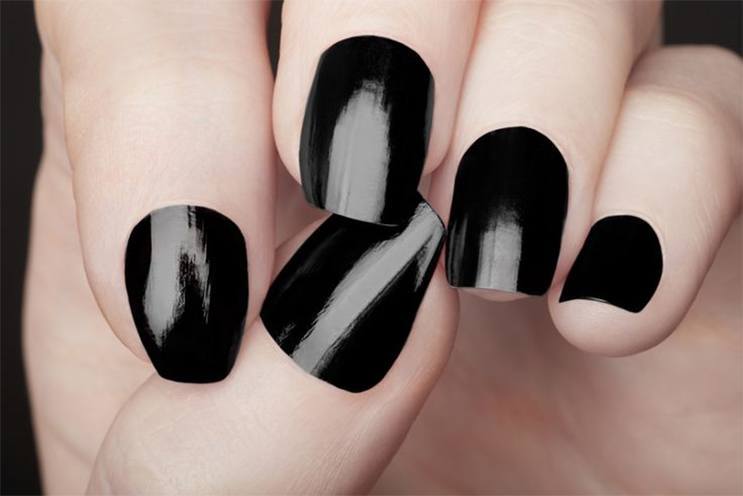 8. Neutral Palettes
Neutral colors can never go wrong when painted on short and rounded nails. In fact, they are so versatile you can tag along any dress or dress code with it. Chanel has come up with simple, neutral and magical colors.
[Also Read: Valentine's Day Nail Art Designs]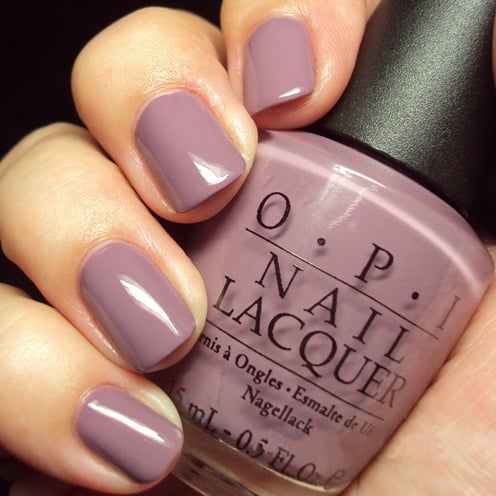 9. Ombre Nails
Ombre hair and eye shadows, even lipsticks and dresses that are ombre-shaped have done their part. Now even ombre nails are coming to be the next summer 2017 nail trends. So divine they are that they appeared in the FW 15 runway shows.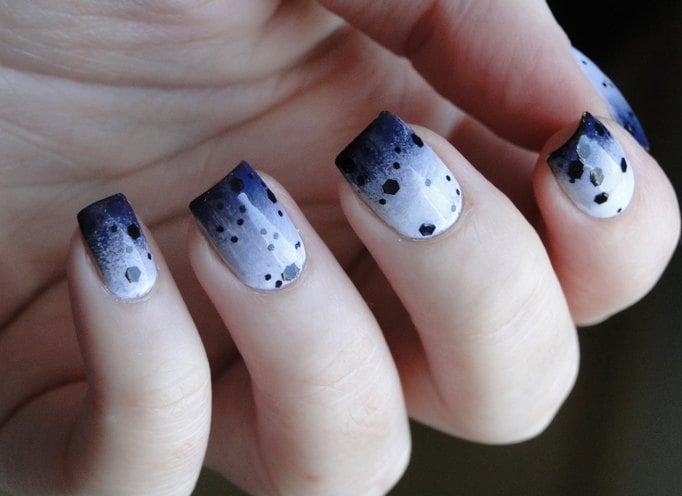 10. Usage Of Grey
[Also Read: French Manicure vs Nail Art]
Light colors for nails have been hot and daring and very much a part of summer 2017 nail trends.
Yeah, grey is in for the fall and winter seasons and perfectly match with dark grey eyeliner when used in winters as much as summers.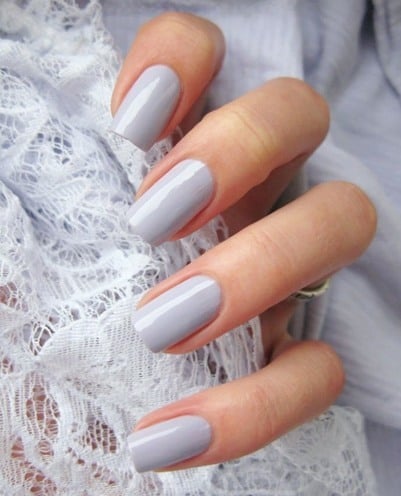 11. Going Minimal Is The New Fad
From makeup to clothing, going minimal is the recent fad which is making its presence in the fashion weeks. It's ditto with nails which are exploring nude and white colors with a black line to look compelling.
[Also Read: White Tip Nail Designs]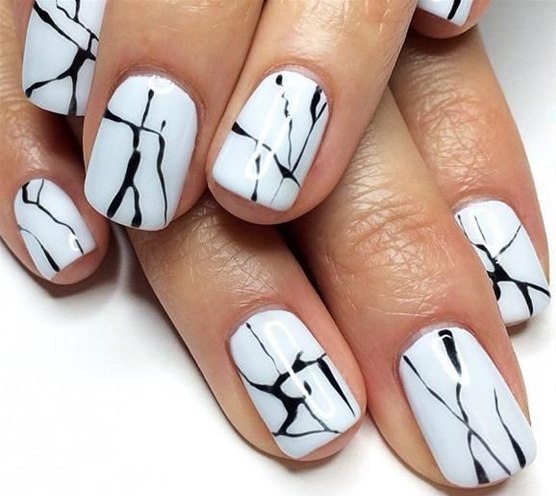 12. The Reds Are Back
And you thought red nail polish had vanished off? Light or dark, paler or more dramatic, red is very much back with a bang on the nail scene.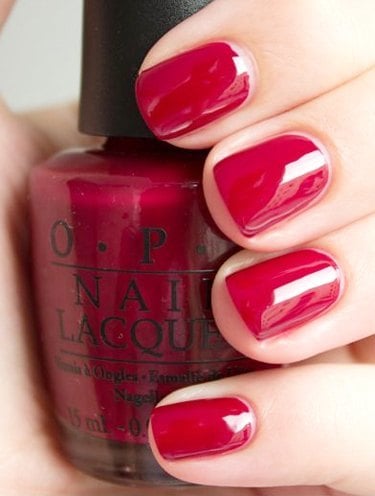 13. Black And White Combo
Black is there to add that extra drama to your boring white nails. It's an awesome combination which is worth the attention and rage.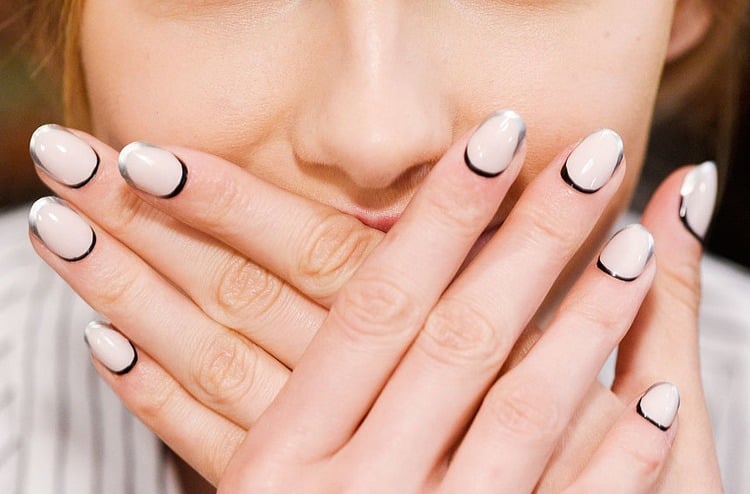 14. The Swirl Whirl
Watch out for squiggles and waves, swirling patterns and waving lines in nail art trends 2017 that will make you have all the fun.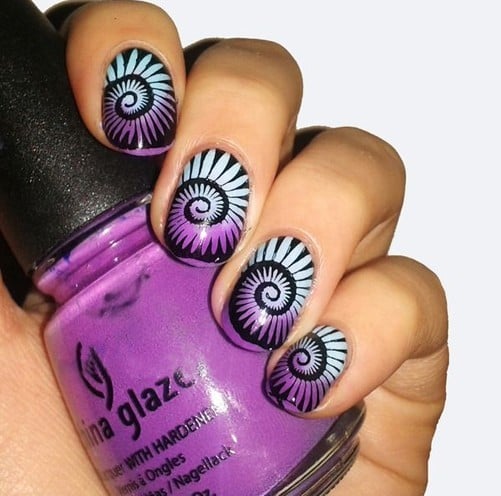 15. Oval Shaped Nails
Though oval-shaped nails have been around for quite sometime now they are still a massive hit on the runways! These are the perfect nail designs for people who want to have long nails but have difficulties in maintaining them.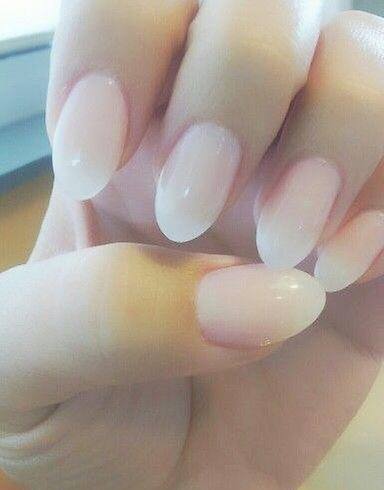 16. French Manicure With A Twist
Be the showstopper at your parties by flaunting this cool nail design which is one of the current trends in nail art designs. Instead of going for the regular french manicure opt for some patterns to be designed on your nails to make it look different.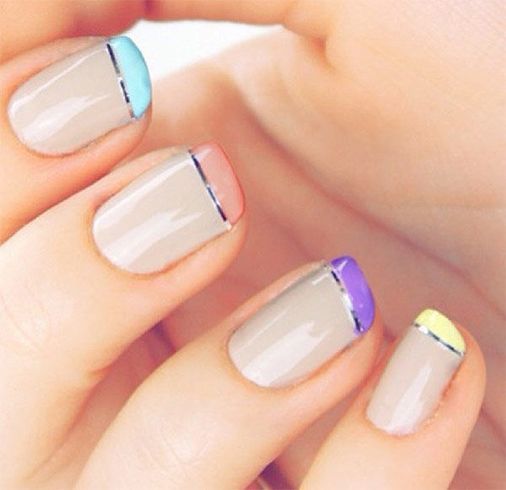 17. Simple Nail Designs
We have got you one of the simplest nail design which is not only easy to apply but also super cool to show off. Let the world know what you are thinking by writing it on your nails! You can either write a letter on each nail or write couple of words on each nail.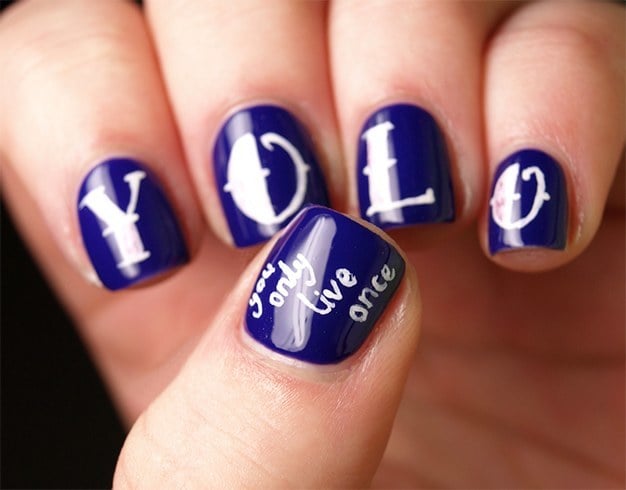 18. Short Round Nails
Not everybody is blessed with beautiful long fingernails. We have got the perfect nail design for people who have short nails. Style your short nails in a round shape. This is an easy nail design which will not only look beautiful but is also quite easy for you to manage.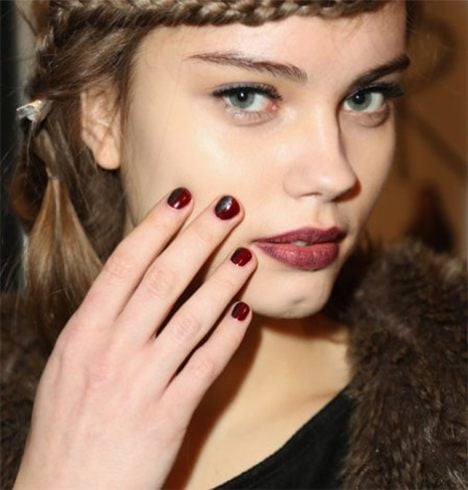 19. 3-D Nail Art
Bring your beautiful nails to life by getting some cool 3-D designs painted on them. This nail art is slowing becoming the rage with everyone trying out their favourite 3-D  nail designs.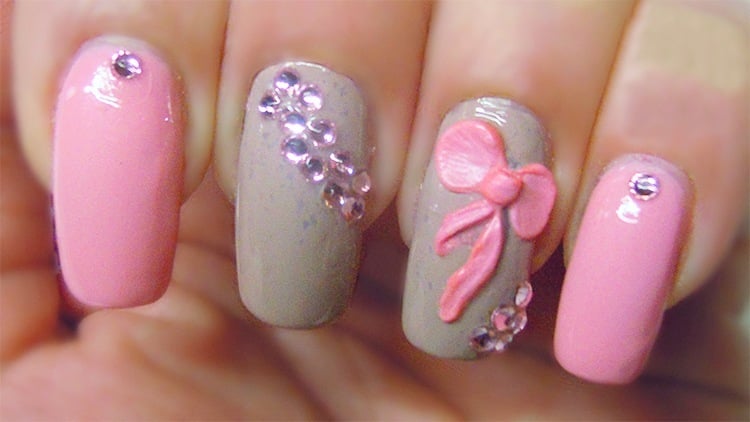 20. Knitted Nail Art
One of the coolest nail polish designs which is trending is the knitted nail art where you create patterns of your favourite knitwear on your nails.
In short, the fall 2017 nail designs might inspire you to wear statement-making designs. Hope you liked these nail trends.
Images Source: pinterest.com