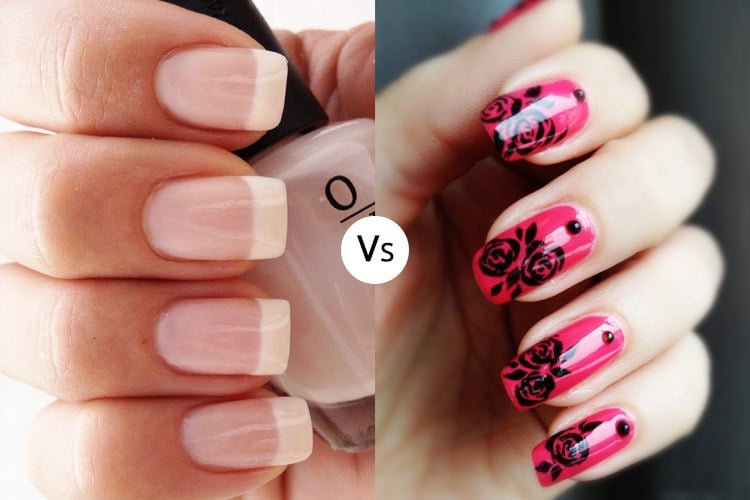 With nail art being all the rage these days, there's a lot of debate on which is the better option: the ever classy French manicure or its flashy counterpart – nail art? While some women adamantly argue that there's nothing better than the good old French manicure when it comes to your nails, some others say that nail art is the way to go. So we thought it is high time that we have this discussion, which is the better option? And even more important, when is it acceptable to sport nail art as opposed to the more subtle French manicure?
[Also Read: Valentine's Day Nail Art Designs]
Consider Your Lifestyle
Pretty much the first thing to consider when deciding if you should opt for a French manicure or nail art, is to think about your lifestyle. What is your workplace like? Are you expected to wear formals and keep your look professional and subtle? Depending on a lot of factors such as your workplace dress code, the kind of image you want to project, and your everyday lifestyle, you will be able to figure out which would be a better option for you.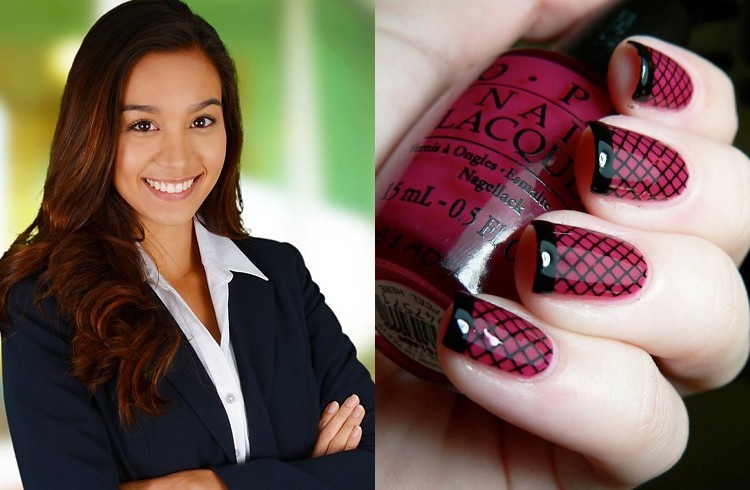 What's Your Personal Style?
Forget all the external factors that can affect your decision. Take a minute to reflect on your personal style. Do you like to wear bold colours? Are you experimental when it comes to your clothing or do you prefer to stick to classic styles? Let your personal style make the decision for you. If you are someone who gravitates towards classic styles that are clean cut and simple, then a French manicure is perfect for your personality. Alternatively, if you love loud colours and are always experimenting with new styles, then trying out different nail arts is definitely up your alley.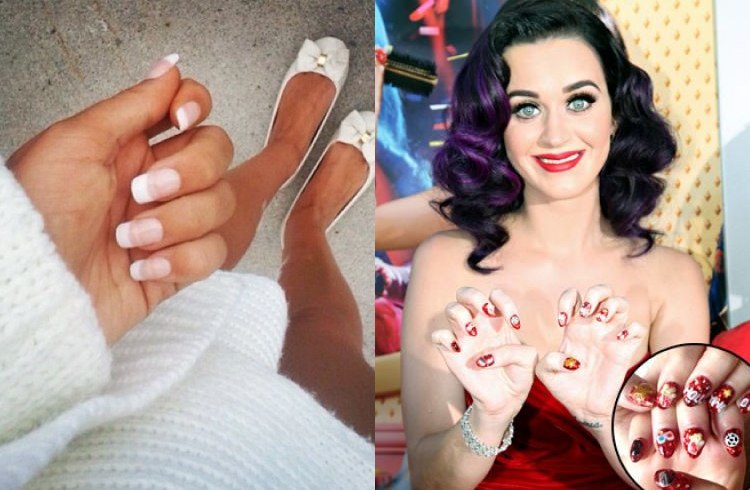 [sc:mediad]
Consider the Event In Question
If you're getting ready for an event and need to pick one of the two styles for your nails, then simply consider what kind of event you will be attendx`ing. Is it a formal event – a black tie affair or some dinner party where you will need to look sophisticated and elegant? Or is it an informal event – a fun bachelorette party or a night out with friends? Once you figure out what kind of event it is that you're going for, you'll know which option you should pick.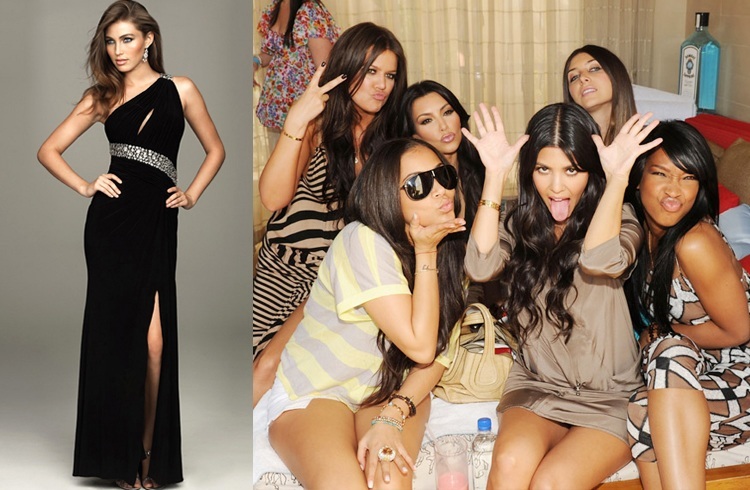 Consider Other Relevant Factors
The one major downside with getting a French manicure is that the finished result needs to immaculate. There is no room for any imperfections or you'll end up with a French manicure that looks cheap and nothing like the real deal. So consider if you have the money to splurge on getting a French manicure from a good salon. While French manicure looks simple, achieving those neat clean results can be quite a delicate task. But when it comes to nail art, you can create a lot of interesting designs with things that you have lying around your house. From tooth picks to scotch tape, a lot of knick knacks can be used to create cute nail art.
[Also Read: Perfect Manicure]
French manicure is like the little black dress. You can't go wrong with it; it is always in fashion; and some people consider it to be a little too boring and predictable. On the other side nail art is like the colour blocking trend. You either love it or hate it but you can't ignore it; it is OTT and attention-grabbing; some people consider it to be a little too dramatic and tasteless. Which side you are on totally depends on your personal preference. You can always swap sides as and when the need arises. So the real question is, why pick a side when you can enjoy both styles?