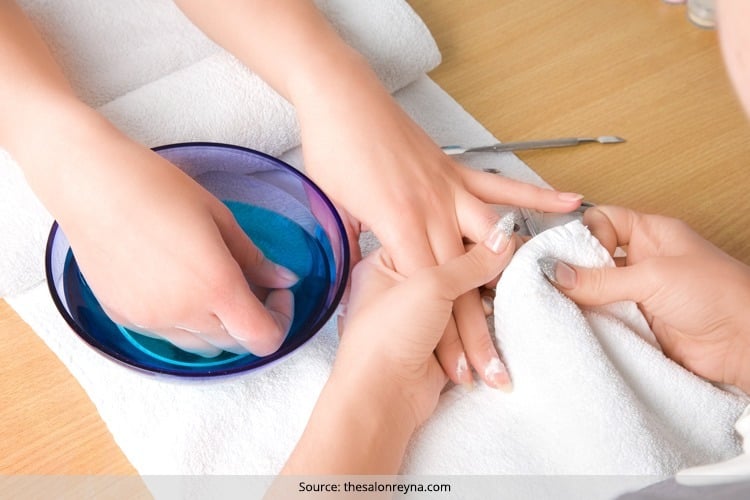 If the perfect manicure has been eluding you then it is time to consider what you're doing wrong and how to make it right.
Get Your Manicure Kit Ready And Know How You Can Achieve Perfect Results
Getting the perfect manicure involves a lot of tips and tricks, which we are going to list here. But before that know all the tools that must be present in your manicure kit.
[Also Read: French Manicure Ideas For Perfect Lady-like Nails!]
Manicure Kit Tools
Before you start with your manicure, gather all the necessary tools. You'll need a nail clipper, buffer, nail file, nail polish remover, cotton balls, cuticle cream, cuticle pusher, base coat, nail polish and top coat.
All the above listed items are essential to achieving salon-quality manicure results. When doing a DIY manicure, many women skip using a cuticle cream and a cuticle pusher. But that part is essential as, if left untouched, your cuticle may ruin the final look of your manicure. So be sure to push the cuticle to make sure your nails are in a neat shape.
A basecoat and a top coat are other must-have items. While a base coat helps create a smooth surface for the nail polish, the top coat forms a protective layer, sealing in your nail polish and ensuring that your manicure looks its best for longer.
[sc:mediad]
Get Into The Zen Mode
Waiting for the nail polish to dry is when most people lose patience and end up messing their manicure. Depending on the type of nail polish you use, it can take anywhere from thirty minutes to an hour for your manicure to dry completely.
If you're not a patient person, and just cannot refrain from using your phone or flipping through a magazine for the manicure time it takes, then you might want to use a quick-drying nail polish.
Ideally, you should aim to not use your hands at all for an hour, allowing your nail polish to dry and set.
[Also Read: DIY – Manicure Tutorial for Beginners]
Resist the urge to touch your nails to check if they have dried. Finger prints are an ugly sight and can totally ruin your manicure. It is always better to be safe than to touch and then grapple with trying to fix the accident.
Follow These Touch Up Tips
If the nail polish bleeds or if you just are not very good at painting your nails without painting the areas around it as well, then you need to learn how to touch up to create that perfect finished look. One of the best manicure tips is to use a tooth pick to gently scrape any excess nail polish that might bleed to the sides.
You can also use an ear bud dipped in nail polish remover to carefully remove any dried up nail polish around the nails.
If you find that painting within the nail is just too difficult for you, then try using cellophane around the edges and then peeling it off after painting the nails for a clean finish.
Choose Your Products Carefully
The quality of your nail polish does affect the final result of your manicure. So do invest in some top quality nail polish as well as a good top and base coats. OPI and Sally Hansen are two brands that offer some of the best manicure products. Cheap nail polishes tend to stain the nails and do not last long.
Nail Care
Do remember to always allow your nails some time to breathe. Give your nails a break between manicures. Apply some olive oil or some other moisturizing oil to keep your nails feeling soft. Also, makes sure the nail polish remover you use is of good quality as cheap ones tend to damage the nails, peeling off the top layer of the nails along with the nail polish.
Hope these manicure tips help you in achieving that perfect manicure! Good Luck!