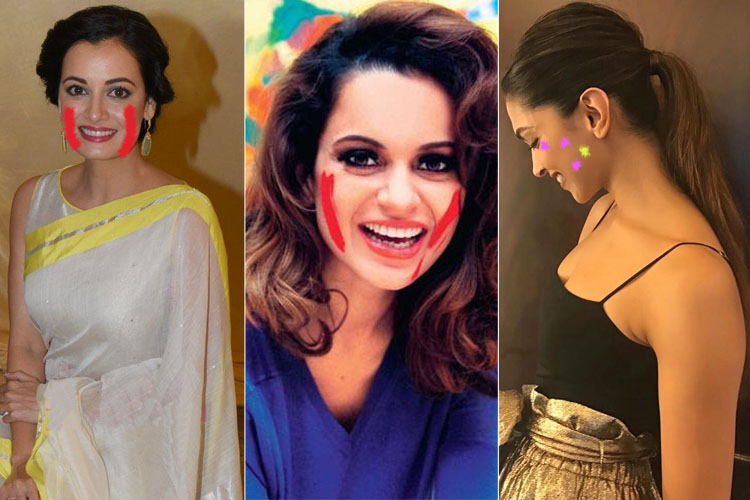 Now nothing beats the excitement, we Indians have for the festival of colors. We are sure you have already planned your Holi party. But before you freeze on what to wear to get eyes ogling this Holi, we suggest you scroll down for celebrity-inspired outfit and hairstyles ideas, that are sure to make your Holi even more divaliscious.
Taking a cue from what's trending hot on the trend charts of our Bollywood actresses, we have compiled this guide especially for you lovelies to help you dress up spot on for Holi, 2021
7 Celebrity-Inspired Outfits For Holi, 2021
Athleisure
With athleisure continuing to be among the top trending even this season, you can opt to wear your tracks and tanks to your holi parties. If you are bored like us living out of your tracks, then we say upgrade to something more cooler and comfortable like a lightly pleated denim jogger and pair it with a bright not so body hugging vest, just like Alia wore recently while promoting her Holi release, Badrinath Ki Dulhaniya.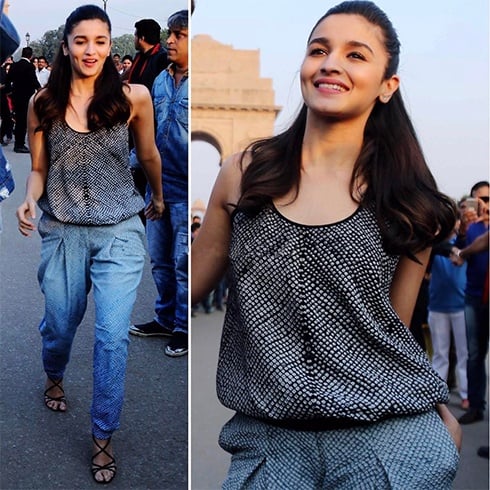 Shorts and Shirt
Since Yeh Jawaani Hai Deewani released, this has been our favorite Holi dress up protocol, courtesy Deepika's look in Balam Pichkari. With celebs taking that quirk plunge we say elevate your basics to their more quirkier versions and wear it with your shirts loosely tucked in. Carefree and spot-on look.
[Also Read: Alia Bhatt]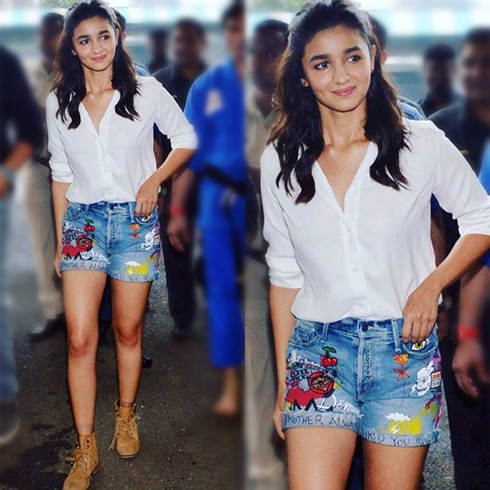 If you feel like giving your shorts a slight variation, then we suggest you could use a hearty printed layering for a bit of that added fun element. Take a cue from Alia Bhatt's Dear Zindagi look.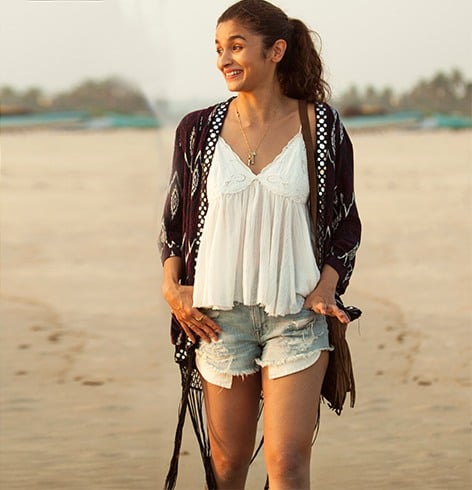 Separates
Separates in both their co-ordinated and complementing forms are a celebrity favorite. You can evolve them to make your Holi chic and starry.
Opt for a pair of bright color separates, to turn heads at the Holi party. Stick to bright and loud colors. Alia gives us some major inspiration here wearing a bright red and yellow Raw Mango separates.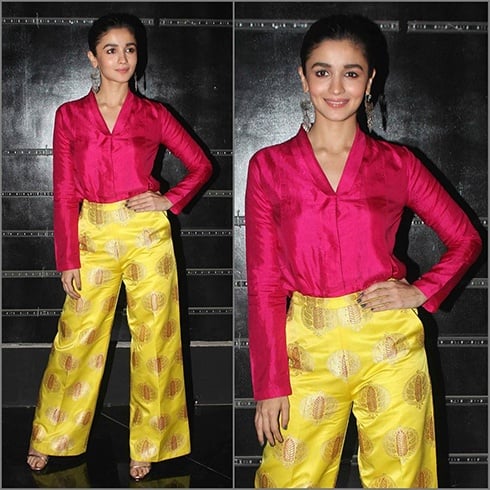 For the more carefree dresser, we would highly recommend coordinated separates like the one Anushka wore most recently while promoting Phillauri. The polka dots print on denim fared high on chic quotient.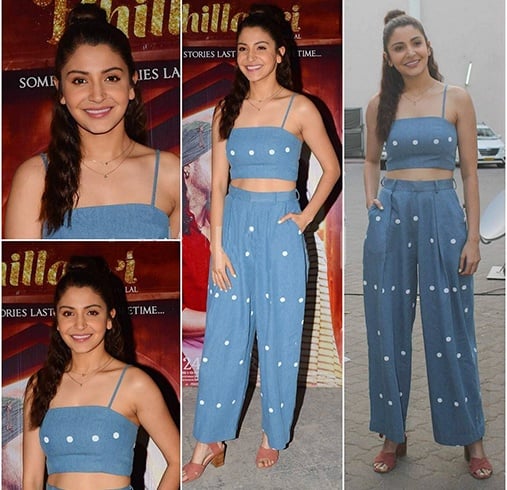 Short Handloom Kurta
Short kurtas paired with patialas have become like Holi staples. With the handloom fervor on, ditch the usual chicken and work kurtas in linens, handlooms and Indian textiles, this holi. For some added charm and sparkle you can opt to amp up your desi diaries with a long neckpiece. This look from Vidya Balan's recent sighting can be duplicated for your holi party this year.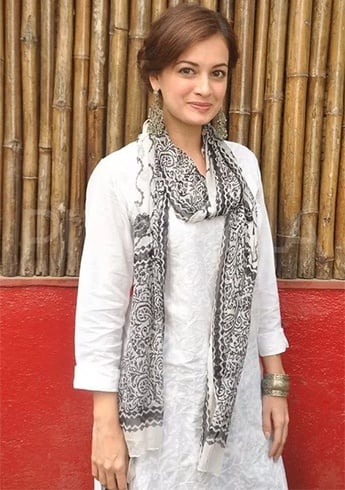 Bomber Layering
Bombers are hot this season and not wearing them will be a crime. A recent look from Kangana Ranaut's, Rangoon promotional diaries can well be translated into your statement look for Holi this year. A white on white cropped denim and vest look was given an instant facelift with an edgy denim bomber jacket. We were all hearts for this one, and we hope you already have a denim bomber in your closet to whip up a head-turning look.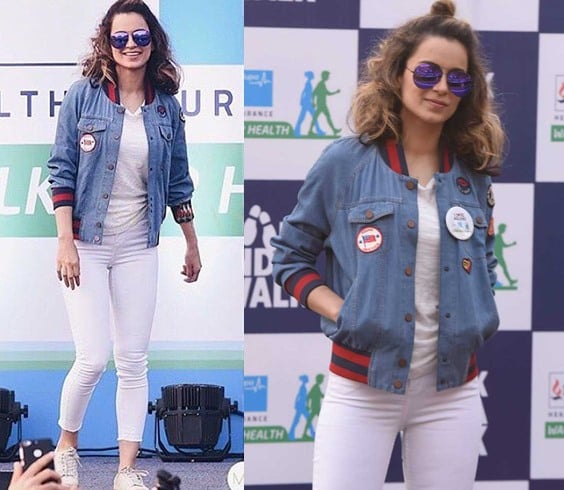 Off Shoulder With White Distressed Denims
Off-shoulders and cold-shoulders are still trending high on the fashion charts. Instead of whites, pair up tops in light pastel shades like pinks, blues, and lemons with one of your most distressed faded white denim to create a rock chic Holi look. Take a cue from Athiya Shetty's casual street style.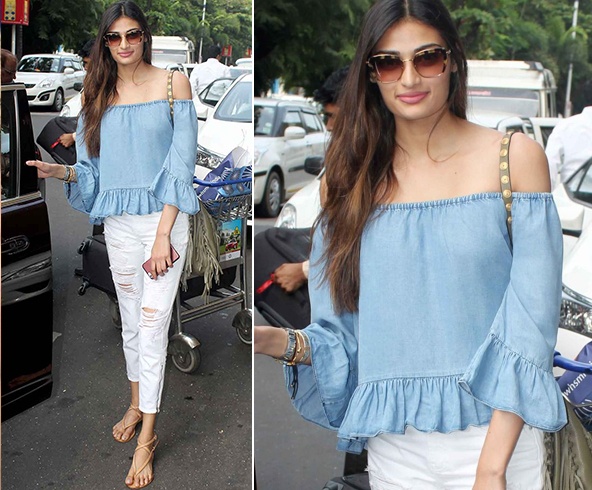 Glam this basic look with a pair of sunnies with neon metallic tints and you are sure to grab spotlights. Take a cue from these crazy pink shades Parineeti recently sported on her Dubai vacation.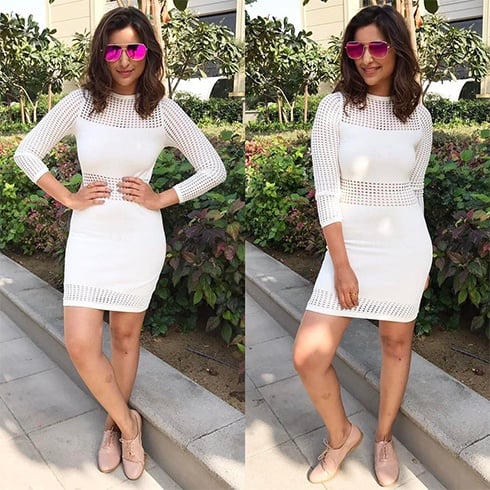 A Saree
Bollywood seems to be getting back to flaunting beautifully printed sarees with flowing pallas. If you can handle a saree to perfection and are more of an audience in Holi parties, then we did recommend you opt to dress up in a light printed saree in pastel hues to your party this Holi.
For inspiration, check out Kangana's Rangoon promotional diaries, wherein the lady was on a roll with her printed saree collection
[Also Read: Kangana Ranaut]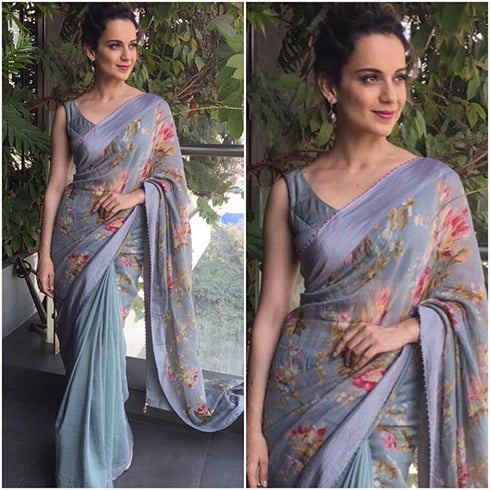 If you wish to do the white, which will always be a hot pick for Holi, then pick up a white saree with a bright color touch up, like Dia Mirza wore from Raw Mango.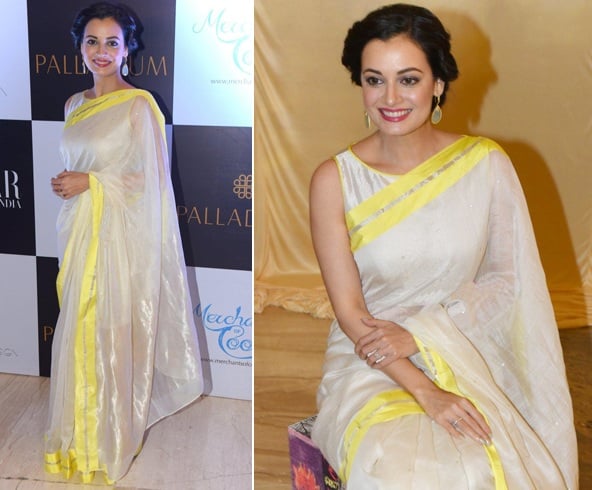 5 Celebrity-Inspired Hairstyles for Holi,2021
Man buns and Top knots
You just cannot say no to Man buns and sleek topknots this season. If you are eyeing a casual-chic Holi appearance, then a man bun is almost a mandate to complement your playful yet edgy vibe.
With celebrities going gaga over this trending hair updo, you have all the reasons to man up the bold and beautiful way. Right from Sonam Kapoor, to Alia Bhatt to Sonakshi Sinha and Anushka Sharma, every diva has had her manes tied up in man buns and sleek topknots.
[sc:mediad]
Take a cue from their hairstyle diaries to amp up your look for the festival of colors.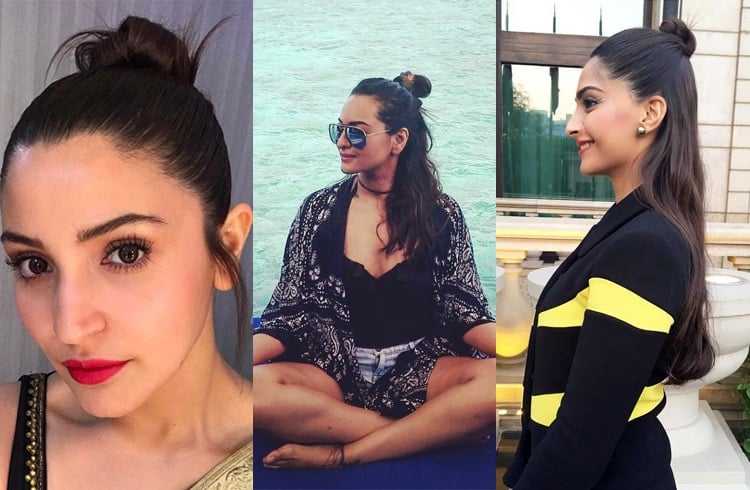 Unconventional Braids
Braids did be a hot pick on Holi. Instead of wearing the messy way, braid up your tresses giving them unconventional twists and turns for a more dramatic and ott element. After all it's the festive season, why do the usual?
Try something like Anushka's cornrows to make an edgy statement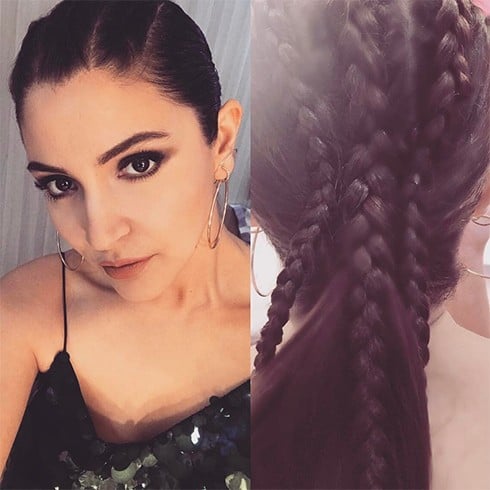 Alia's pigtails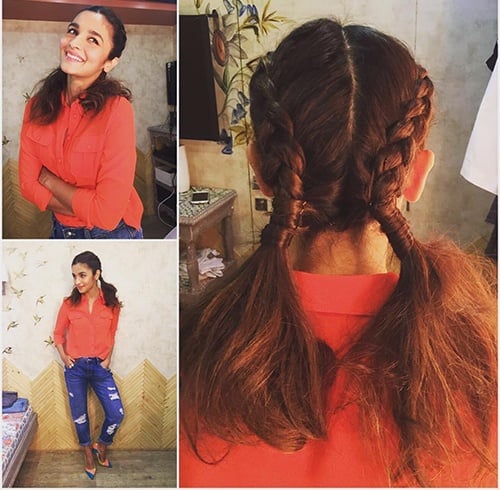 Shamita Shetty's braided and twisted ponytail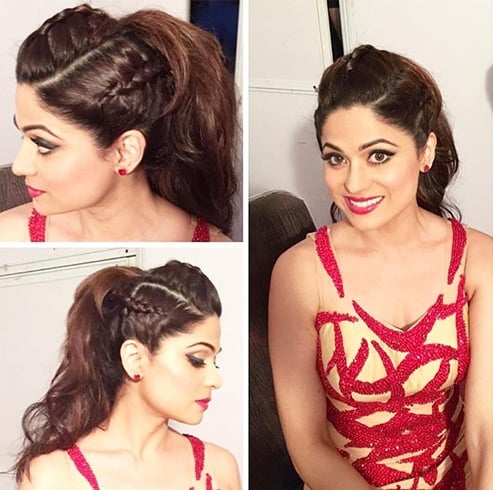 Ponytail
A host of celebrities has been making their way back to cute ponytails to elevate their style files. Be it sleek or with side strands spilling from the sides, our fashionistas are carrying them in their own ways. An easy hair updo for maintaining your manes on Holi could be to pull them back in a pony and give yourself a neat and tidy look.
These celebrity sightings in ponytails are sure to have you bounce back on the trend.
Deepika's textured, side parted and side tresses pulled out ponytail looks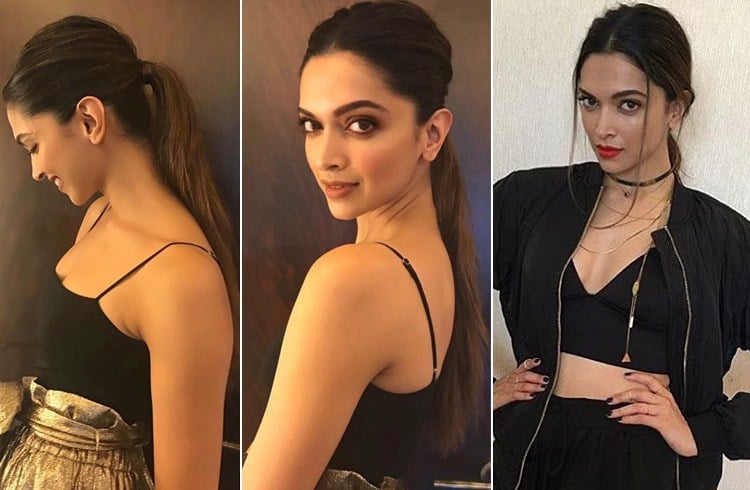 The Cover Up
If you are extremely cynical about your hair and are ready to give up on playing just to safeguard them from the after effects of colors, then we suggest your cover them up. A little bit of hair care pre and post and some hairstyling hacks are sure to have you enjoying this bright and fun festival which only comes once a year.
For the ones who are highly possessive about their manes, a complete cover is suggested. Try wrapping up your hair in colorful and funky scarves. You can experiment with the ways to cover up. We propagate the way Nargis Fakhri does it.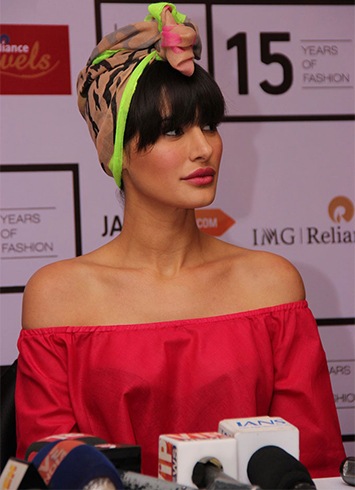 An alternative to reduce the effects of colors on your hair is to carry your tresses in a braided updo, sealing your crown with a hat. This is sure to reduce the impact and still have you buzzing high on good looks. We got this inspiration from Olivia Wilde's appearance.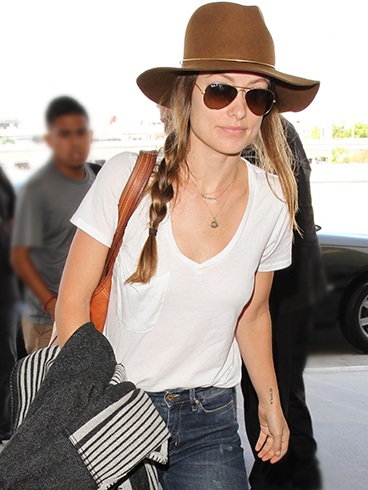 Short Waves
If you like our celebrities have cut your tresses short or bob then carrying them in beach waves is highly recommended. Flirty, casual and playful, this short hairstyle is just the perfect one for your Holi party. Best part being, this one is a winner both for your desi dress up or a more casual chic appearance. Scrunch them or go for soft blow dried look, short waves are totally happening this season.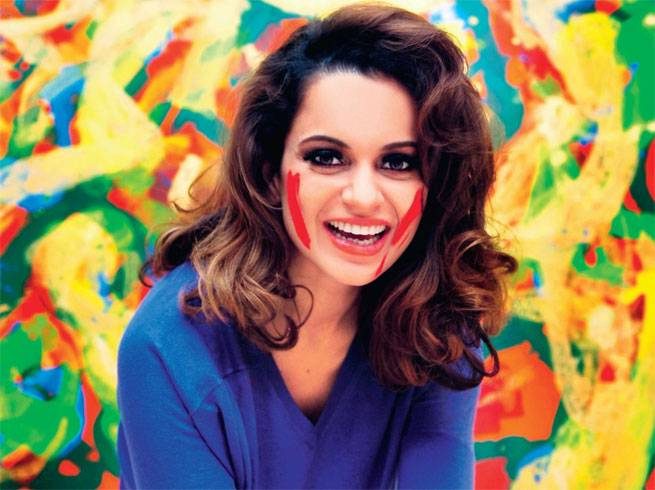 Kangana Ranaut's perfect scrunched waves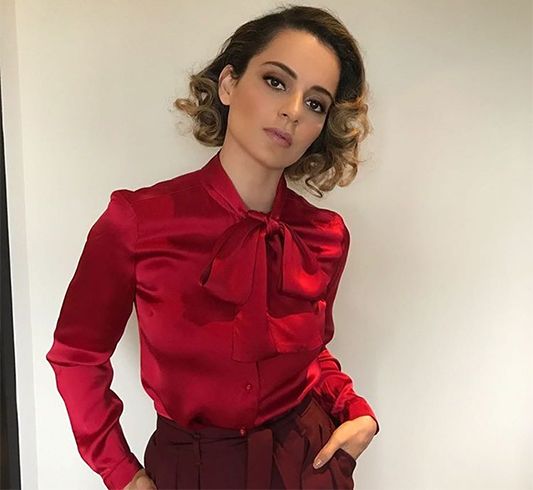 Vaani Kapoor's Soft Blowdried Look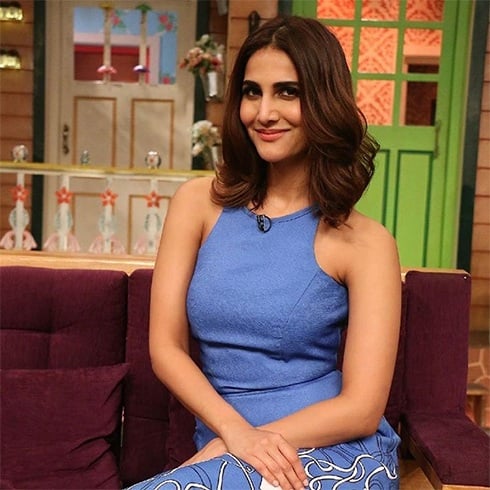 Parineeti's fun wavy look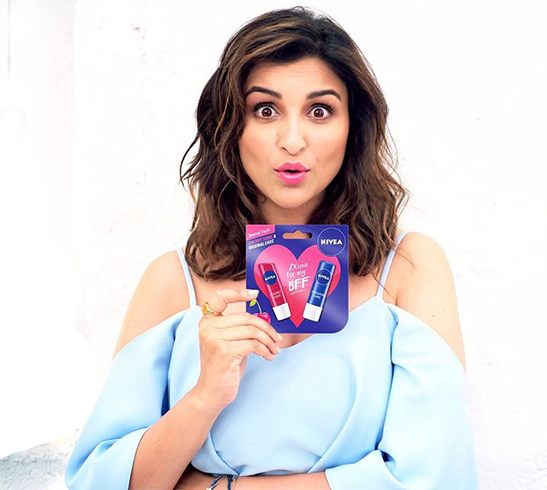 Now without wasting any more time, start prepping for playing Holi the fashionista way. Don't forget to give credits to us, while you enjoy all those compliments.
Be safe and have fun, after all, it's only once a year you get to play colors.
Happy Holi Dearies!
[Also Read: How To Remove Holi Colours]
Images Source: instagram