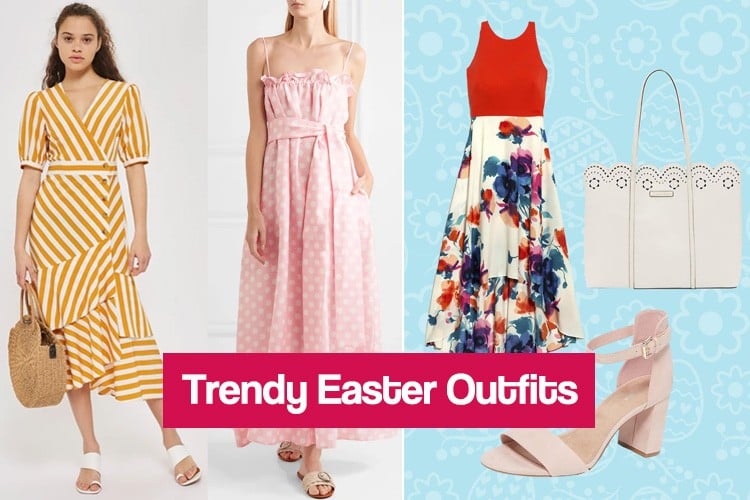 Churches hold special services on the Easter Sunday to celebrate the resurrection of the Messiah. Eggs are decorated, sometimes model eggs made of plastic, chocolate, candy are used. There are boiled eggs (served as a tradition at breakfast), Easter biscuits, Hot Cross Buns to savor. And what about clothes? Oh! They double up the fun and excitement of the Easter celebrations. When you check out 21 trendy Easter outfits for teenage girls 2021 you will realize what I am saying.
Top 21 Outfit Ideas For Easter in 2021
Pull out your pocketbook and start jotting down ideas for Easter outfits 2021.
1. The Jumpsuit
If you didn't get enough time to shop for Easter clothes, or need something which is easy to wear, no worries. Jumpsuits are there as Easter outfits for tweens. Wear a peach or shaded jumpsuit with stilettos and you will look pretty for sure.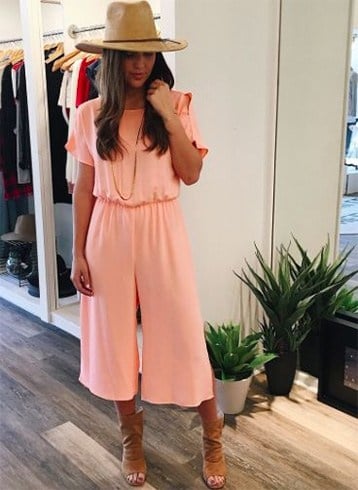 2. Funky Fun Look For Easter
Slip into this multi-colored stripe mini dress and team it up with a waist length coat. Complete the look with a top hair knot and ankle boots or wedges. For teenagers or girls in her 20s, this Easter outfits for teens is just perfect – stylish and smart.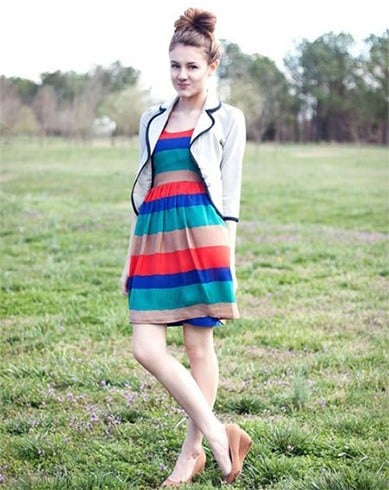 3. White Jeans
Get away from the blue denim look. Look a chic lady in white jeans. Don a tea pink feminine top with off-white skinny pants and match your heels with the shade of your top. This is one the most stylish Easter dress-up ideas that will give you a dramatic yet subtle look. You can add a little style by wearing a delicate necklace.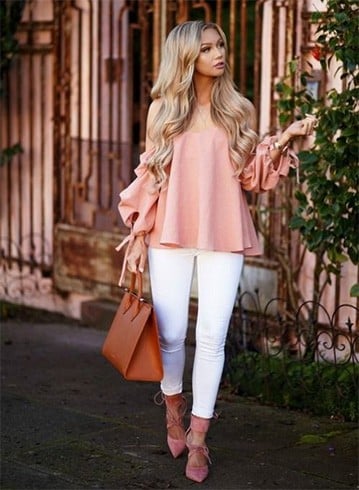 4. Plain And Simple
Who said girls wearing plain and simple looking clothes can't look lovely on Easter? This black mini dress is good as Easter outfits for girls. Just pull back your hair into a low messy bun and team it up with heels. This look is simple and enchanting and can make you look charming and pleasing throughout the celebrations.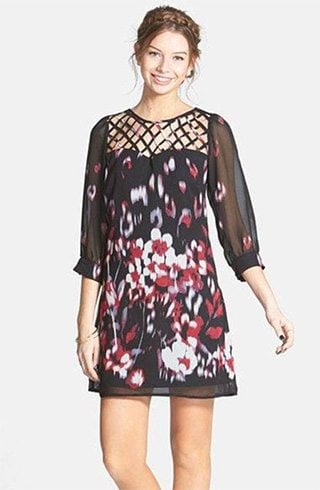 5. Selena Gomez Easter Style
This American singer knows how to look stunning with Easter Sunday outfits. Such as this white lace dress with a pair of glittery heels. This instantly glams up her look and is easy to carry.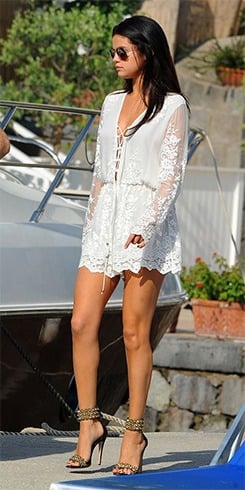 6. Bright Colors
If you are confused to go for one specific color this Easter, try out multiple colors. The perfect example is a multi-colored long maxi dress that has abstract prints. Instant mood-lifter it is and will make you look more enthusiastic about the Easter meet-and-greet.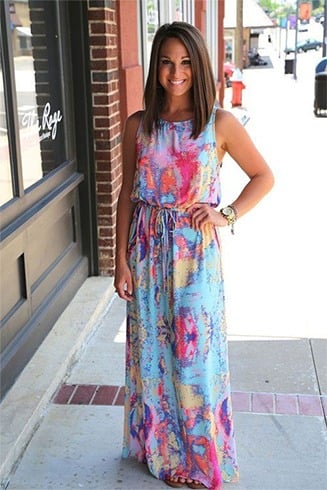 7. Pastels and Florals
Look fresh and super with the combo effect of pastels and florals in Easter outfits for ladies. Pastel colored top and a floral skirt gel well with each other. Up your elegance by wearing a pearl necklace. You are now ready to rock Easter.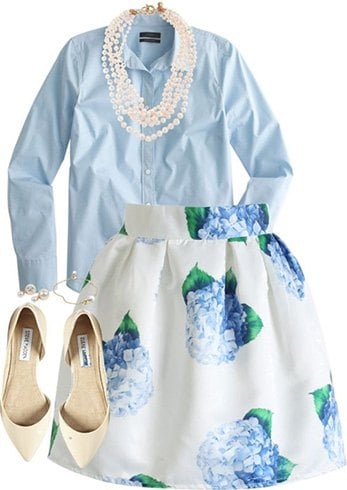 8. Easter Dress For The Young Lasses
Playful and pretty should be the dress code of girls for Easter. A knee length floral dress is the best Easter outfits for tweens. Wear your hair loose – beach waves would be ideal – and complement it with nude pumps and clutch.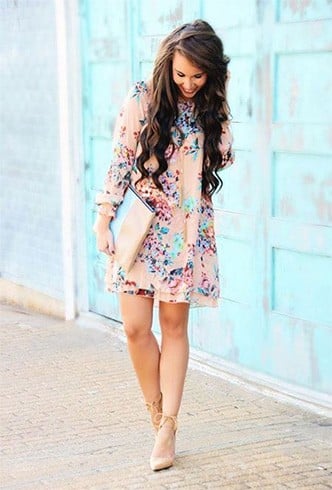 9. High Waisted Pants
Instead of going for the lovely and long fancy dresses, wear the chic combo of high waisted pants, plain tee, and loose hair. They look semi-formal and give you a smart look. It is one of the coolest Easter outfits for adults which you can wear it to your friends camp.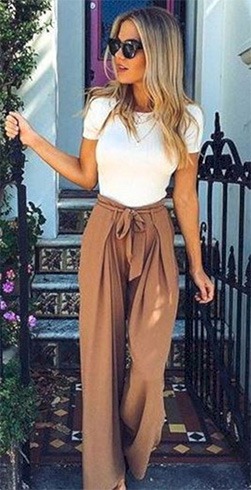 10. Pastel Love
Pastels are the chic way to wear Easter outfits 2021. A light pink long skirt with a white lace top gives you a complete pastel look. Just add a shimmery clutch or a statement necklace to look on-point.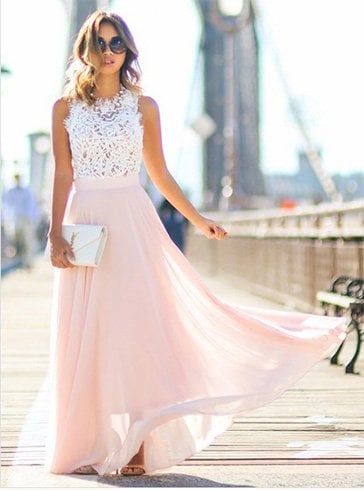 11. Going Neon
For girlies who like to wear bold colors, neon is a perfect choice for your Easter Sunday outfits. But be careful while making the contrast. Pinks and blues are good to go when worn with beige color heels for Easter get together! Even off-Easter, this color code is so summery and refreshing.
[sc:mediad]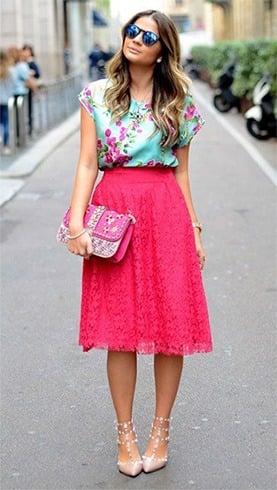 12. The Girly Look
A completely girly look can make you look nice and pretty. And what should be done to nail the look particularly on Easter? A girly pink off-shoulder top with pants or dress sounds perfect. Finish the look by wearing wedges and some lovely accessories – it could be a watch or handbag in light and contrasting shades of pink.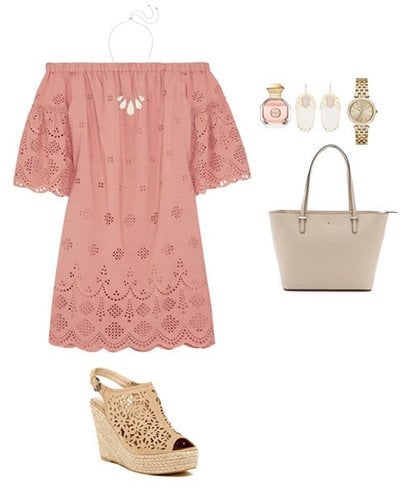 13. The Fairytale Gal
Well, there are some ladies who like to look extravagant on the occasion of Easter. What can be the best Easter dress-up ideas? Say, for example, a lace or net skirt with a contrasting top. Simple and grand look it gives. Wear a delicate looking necklace – pearls or Swarovski and all eyes will be on you.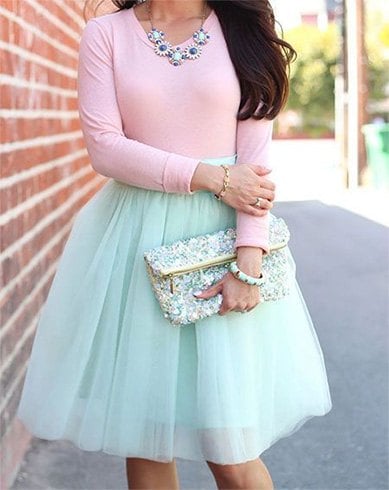 14. Easy-To-Carry Style For Easter
When you are busy attending the kids and the old on Easter, and yes the guests, your dress should be something which is easy to carry. The ideal Easter outfits for ladies in such a situation is a floral skirt with a plain button down top all tucked in. Neat and effortless this look is and it will take off half of your tensions.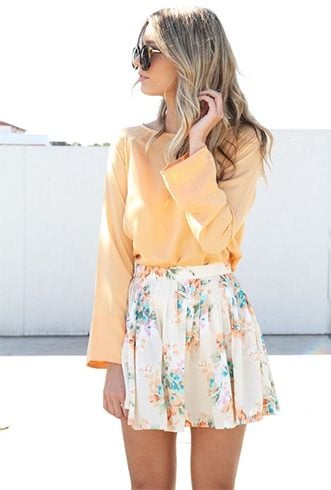 15. Printed Dress
A sleeveless printed dress is the easiest and best option when it comes to 21trendy Easter outfits for teenage girls 2021. You just need to wear the right accessories and shoes to make it look impressive.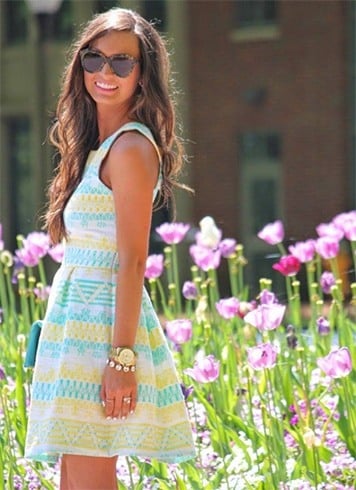 16. Maxi Dress
Look super flawless when you pick a maxi dress for Easter outfit goals. Floral or patterned, it will look beautiful with the right kind of makeup and accessories.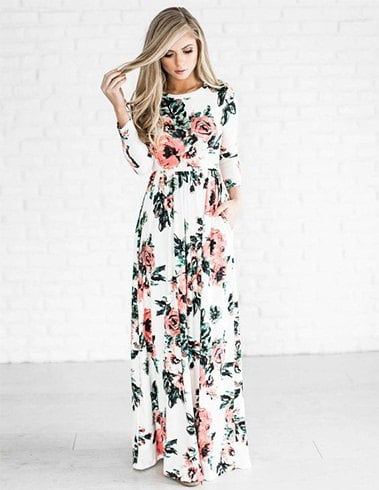 17. Spring Colors For Easter
On a traditional note, Easter attire symbolizes Spring through the colors of the blooming trees and flowers. Therefore, whichever Easter Sunday clothing you select, choose pastel hues, such as yellow, lavender and pink with floral prints.
More Style Tips For Easter
Hey, there is a lot more in looking best this Easter, and it goes beyond trendy and chic attire. Let's find out what's that.
1. Makeup For Easter
Nude look and bold lips are the top options young ladies can explore. But the most stylish look will be sporting light smokey eyes, the winged eyeliner, and a soft lipstick. This will help you look fresh and radiant throughout the day.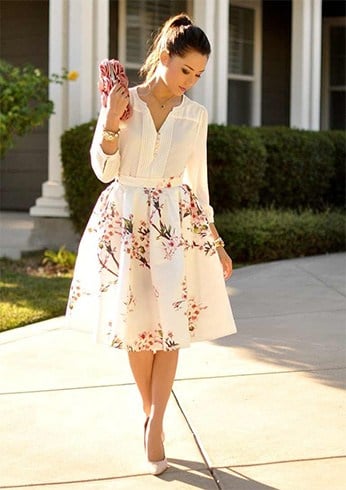 2. Accessory Time
Sometimes you may not want to wear a dress which is extravagant to the core, yet want to stick to a stylish code for Easter. In that case, go in for light skinny pants and light printed top. Add some glam to your dress by wearing a bold statement necklace and some bangles.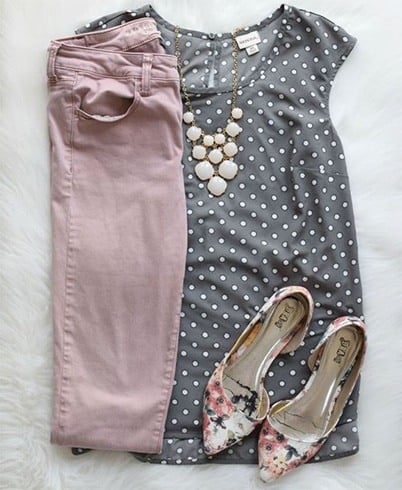 3. Easter Hairstyle
No need to wear complicated hairdos by messing up with buns or other hairstyles. Go for simple looking beachy waves or loose curls. They go with almost all types of outfits and also give a fresh look.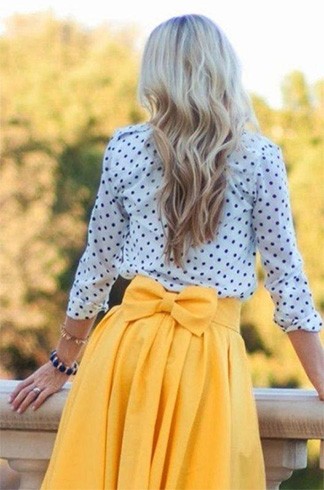 4. Shoes…what Shoes for Easter?
The shoes you wear should complement the Easter Sunday outfit. Nude shoes that can be later worn with other outfits are good to go. For church attire, consider sling-back pumps, patent leather heels, or strappy sandals. For more casual attire, you can go in for flats from Mary Jane.
I hope you got what you wanted to know about Easter outfits 2021. Tell us your likes and favorites from the above ideas we shared. Happy Easter!
Images Source: outfittrends