Mother's Day is on May 12 this year. It's a Sunday. It means working moms would be at home doing their usual household chores. Won't you like to surprise her this day? There are many options available such as gifting flowers, cards, fancy pair of earrings, or order food from outside. But one thing is missing in all of them – the uniqueness and the caring thought from the bottom of your heart! Not to worry. We bring you some pocket-friendly personalised ways that would convey your deep found love and affection to your mom in a memorable way.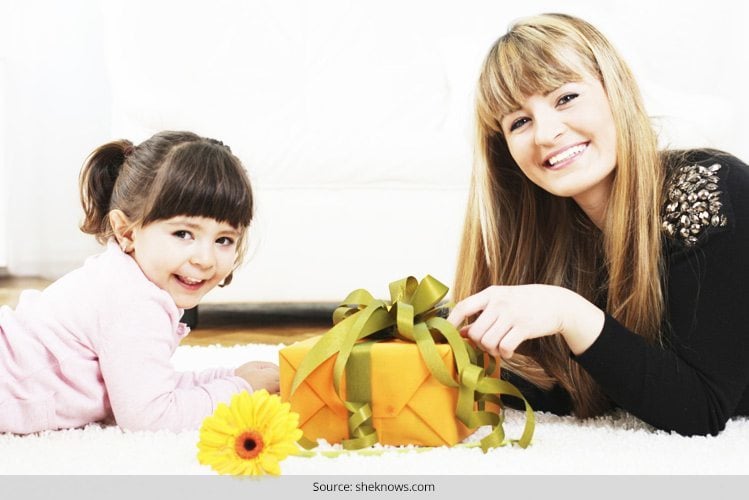 Below are some interesting Mother's day gift ideas:
Serving Breakfast to Mom:
Almost each day, Mommy dearest takes the pain in making breakfast, lunch and dinner for you. Thank her on Mother's Day by making breakfast for her first thing in the morning while she is getting ready to get out of the bed. This thought of yours will cheer her no end.
Ingredients: Munchies (such as croissant, cookies), a cup of coffee, flower tulips, a greeting card all put up in a nice looking tray.
[Also Read: How You Can Include Vegetable in Your Breakfast?]
Mothers' Day Mug:
'Home is where your mom is'. A wonderful message you can scribble out on a tea mug (since she likes to have tea). So why not gift her a tea mug prepared by you?
Ingredients: White ceramic mug, ceramic paint marker, oven
Procedure: First wash and dry up the mug of your choice. Make a design or just write the text on it. Allow the text to dry completely. Now bake it in the oven for a good 30-40 minutes at a temperature of 375 degrees and you are done.
Mothers' Day Picture Flower Pots:
Isn't it a nice feeling gifting mom something made out of your hands? Awesome it sounds. Flower pots make a lovely homemade gift. Make hand prints on the flower pots and paste photographs of yourself and your mom in the centre of the flowers. If need be, put this flower pot in your mom's room. Each day and night when she looks at it, it would further seal her bonding with you.
Felt Heart Bookmarks:
Have a heart? Of course you do. It ticks with joy, love, affection, care and all the human emotions. Mother's Day is the best day when you need to show your mom how much she means to you. And here is a very simple technique to do that. Cut out two felt hearts, sew them together and what you get is a fancy and lovable bookmark. If you know stitching, you can do an embroidered pattern as well on one heart before you stitch both hearts together.
[sc:mediad]
Mom's Treasure Box:
Hand decorated treasure boxes will give a smile to your Mom's face. And it's easy to make.
Ingredients: Small box with a lid (available at gift stores), a pair of scissors, scrapbook paper, paintbrush, glue sealer, trinkets for decoration (buttons, sequins, stickers, gems)
Procedure: Cut scrapbook paper to cover each side of the box, whether it is top of the box lid or sides. Make a collage of different pieces of scrapbook paper or use just one individual piece and paste it on the box by using glue. To add decorative touches, paste trinket items on the box with glue.
[Also Read: Gifts Your Beloved Would Actually Love This Valentine's Day]
Homemade Soap:
Soap is a 365 day affair so homemade soap can be an excellent medium to gift to your mom on Mother's Day. Let your smart kids combine glycerine (known for soft and smooth skin) with a couple of natural ingredients such as honey, oatmeal. This will create a yummy soap that will delight your skin with joy and love.
Handmade Bead Jewellery:
Strings with colourful beads are a nice fashion statement, something you would love to wear to office or to parties. Making homemade strings of colourful beads is easy and achievable. You just need a couple of colourful beads in geometric shapes, a firm thread to tie them together and you are done. But before making them, do get the measurements of your mom – whether you want to make for it bracelet, earring or necklace.
There are so many homemade items you can gift to your mom this Mother's Day. From summer scarves, photo frames and photo coasters, magnetic fridge clip, bouquet and much more. All you need to do is to be a little crafty in your workmanship and thoughtful enough to show your endless love for her!