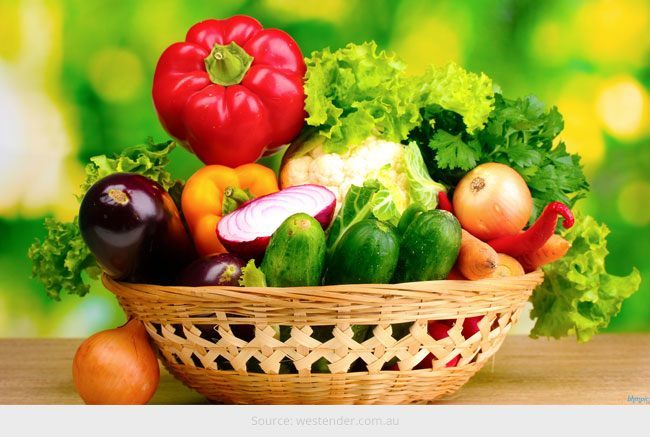 In times of technology and competition, people lead a very busy life that they even forget to have a power breakfast, or skip it consciously in order to reach office on time. The result is that they tend to consume junk when struck by hunger pangs.
Breakfast is always considered to be the most important meal of the day. Adding vegetables to your breakfast is an added benefit. Ensure you consume essential veggies in your diet, as there are several benefits of eating vegetables. Here are a few very interesting, simple and healthy breakfast ideas that include vegetables, so that you get a good amount of vitamins and minerals. You can also use these recipes to make tiffins for your little kids. They will never say 'No' to veggies again!
[Also read: 5 vegetables to use for puffiness and dark circles]
1. Spinach Sandwich
Sandwich is one of the most common breakfast item in most households. You can stuff in it few veggies to make it healthier.
When you are making sandwich, just stuff some spinach leaves along with paneer. Spinach gives iron, and paneer will complete the need of that day's calcium intake. Also, it will eliminate the possibility of your children denying eating spinach.
2. Salad
Eating vegetables for breakfast is a good idea, especially if you are on a diet, as it is low in fats. It will give your morning a fresh start, making you feel light throughout the day.
If you are making a fruit salad, add to it a few chopped spinach leaves, plus some other veggies like tomato and coriander leaves. Add lemon juice for taste.
3. Sprouts with Vegetables
Sprouts are a great option for a healthy breakfast for a slimmer you. A good way to use sprouts is to fry them along with few finely chopped tomatoes and coriander in a small amount of olive oil and let it cook for a few minutes. Add to it a pinch of salt. Your healthy and tasty breakfast is ready. The goodness of sprouts will increase manifold by mixing it with vegetables.
4. Vegetable Juices
If you are having a sandwich, have a glass of vegetable juice with it, as the juice is loaded with vitamins and minerals. It will also help in digestion and keep you hydrated all day long.
[sc:mediad]
Brian Clement of Hippocrates institute has estimated that it only takes 20 minutes for the nutrients in fresh juice to be absorbed, which means your body will mineralise faster and more efficiently.
[Also read: Why Breakfast is Important during Pregnancy]
5. Semolina with Vegetables
Semolina, also known as sooji or rava, makes for a healthy breakfast, in which you can add different kinds of finely chopped vegetables. The vegetables that can be used are: tomato, onions, garlic, green chilli , peas, carrot, capsicum etc, resulting in delicious and yummy upma. Have it with coconut chutney as it could add to a great breakfast.
6. Vegetable Uttapam
Uttapam is a regular breakfast in South India. There are different types of uttapams you can make, in which you can use vegetables of your choice.
For example, there is onion uttapam, tomato uttapam and others, depending upon the vegetables used. So if you are making uttapam, put in it some amount of different vegetables available in your kitchen. This will make a healthy breakfast, giving you the essential vitamins and minerals.
7. Vegetables Stuffed Parantha Rolls
You must have had aloo paranthas, paneer paranthas and masala paranthas in your breakfast. Now, get in to do some experiment with it to get the essential nutrients in your diet. Use a variety of vegetables to make it more tasty. You can add tomato ketchup to the plain paratha and then add few cabbage leaves ,spinach leaves, or finely sliced tomato and onions. You can choose to include other veggies of your choice as well, and sprinkle some cheese onto it to make a scrumptious topping.
[Also read: Things you did not know when you opted to go vegetarian]
So, what are you going to make for your breakfast the next time? Do not worry, these healthy breakfast recipes won't take too long to make!