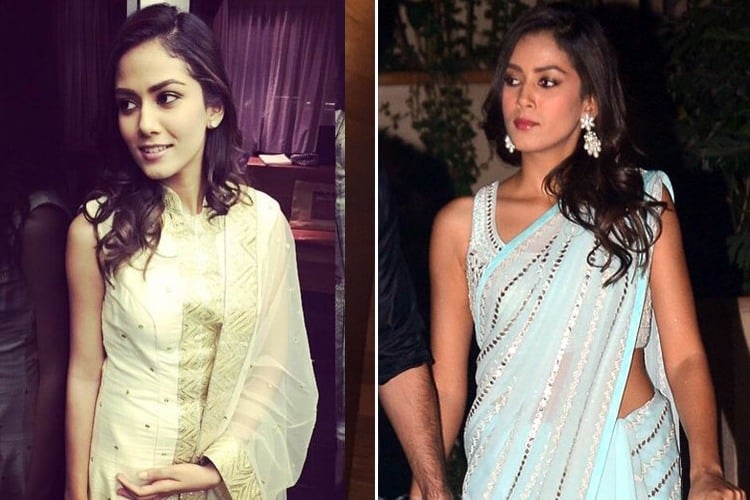 Getting married changes your life. It doesn't matter who your partner is – it could be your boyfriend of 10 years or a man selected by your parents. The blunt reality is, once you are married and move into a different house, your life does a 360.
Then there is another level of different which comes from marrying a celebrity. Not just any celebrity but the hottest chocolate boy of the decade!! Shahid Kapoor and Mira Rajput's wedding broke way too many hearts – mine included.
The expectations the world has from Mira are quite high. We were looking forward to Diwali this year, because then, we knew Mira would make an appearance. But her outfits left us speechless! Initially we were a bit underwhelmed with the colour palettes but the more we saw her carry them off, the more we started warming up to them.
Take a look –
Look 1
For the quite Diwali party at home, Mira Rajput opted for a simple Tamanna Punjabi Kapoor outfit. Simple makeup, studs in ear and her wedding ring finished her look. To be honest, we have fallen in love with it!
Look 2
Then, for the big Diwali bash, Ms. Rajput or shall we say Mrs. Kapoor, opted for an icy blue saree by Anita Dongre. Initially we felt that it was a bit simple but then, we really started warming up to it. Specially the way she styled it with diamond earrings by Renu Oberoi and a Judith Leiber clutch.
[sc:mediad]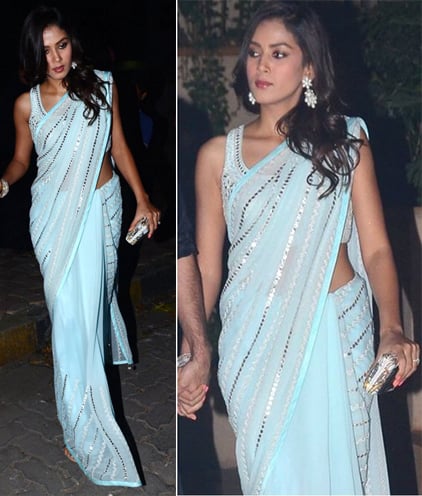 All we have to say is this – she may not have the typical dramatic style that is expected out of a Bollywood wife, but she's got class! And with that class she forms a league of her own!
You go girl!! We love you!!