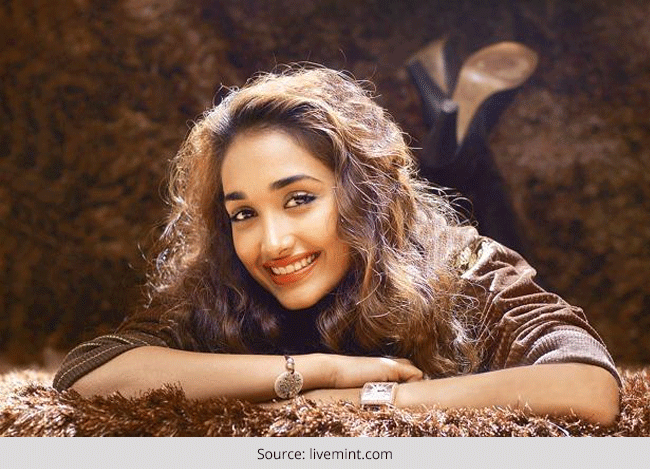 The world of Bollywood is not all glamour and glitz. Over the years, Bollywood has seen its share of tragedies. Just like Marilyn Monroe's mysterious death in Hollywood, there have been quite a number of sudden and mysterious deaths of our Bollywood actresses as well.
Divya Bharti
The vivacious and bubbly Bollywood actor, known for her role in the film Deewana, died at a very young age. After her entry into Bollywood in 1992, she won the Filmfare Award for Best Female Debut and went on to work on close to fourteen films in the span of one year. She worked with many leading actors including Govinda and Shahrukh Khan. She secretly got married to producer Sajid Nadiadwala just after she turned eighteen.
At the age of nineteen, Bharti fell to her death from her apartment at the fifth storey. Witnesses claim that she lost balance and fell. Police investigated the case, and on failing to find any evidence of foul play, closed the case five years later. There is still some speculation over whether her death was an accident, suicide or murder.
Parveen Babi
Parveen Babi and Zeenat Amman were the quintessential Bollywood divas. They changed the face of the Hindi heroine from the demure and traditional woman to someone who is bold and is not afraid of her sexuality. Parveen Babi acted in over fifty films, delivering super hits such as Amar Akbar Anthony and Deewar. She dropped from the radar in 1983, raising speculations that she was kidnapped.
Parveen Babi later returned to the public's eye in 1989, looking overweight and haggard. She became reclusive, pushing away friends and family and choosing to live in isolation. She was rumoured to be Schizophrenic and although she vehemently denied it, she did act very strangely. On January 2005, at the age of 55, she was found dead in her apartment, after neighbours called the police when they noticed three days of newspaper and milk bottles on her doorstep. Post-mortem later confirmed that there had been no foul play.
Jiah Khan
At the age of 18, Jiah Khan made her Bollywood debut opposite Amitabh Bachchan in the highly controversial film "Nishabd". Although the movie bombed at the box office, Jiah received critical acclaim for her acting skill and confidence. She later appeared in Ghajini and Housefull in supportive roles.
[sc:mediad]
Khan was found dead in her Juhu residence in Mumbai on June 2013. She had allegedly hanged herself and a six page suicide note was found days later by her sister. In the note she mentions that she had planned to end her life. Suraj Pancholi, who was in a live-in relationship with her, was taken into custody by the police for questioning and later released on bail. The CBI has been assigned to probe into the case by the Bombay High Court.
Silk Smitha
The South Indian sex siren was known for her bold sexuality and was quickly typecast in vamp roles. Portrayed by Vidya Balan in 'The Dirty Picture' Silk Smitha was a crowd puller. Her erotic magnetism was such that producers believed any movie would do well if it had Silk Smitha in it, irrespective of the script or the male lead.
Silk Smitha died in 1996 by committing suicide. Just a year prior to her death she had been making an effort to move from acting to producing films. It is said that alcoholism, failed romances, and financial difficulties pushed her into taking her own life.
While Bollywood might look like it is all about living the high life and being treated like royalty, for these actresses, Bollywood did not come to their rescue. In the end, they died alone in despair, and that is biggest tragedy of all.