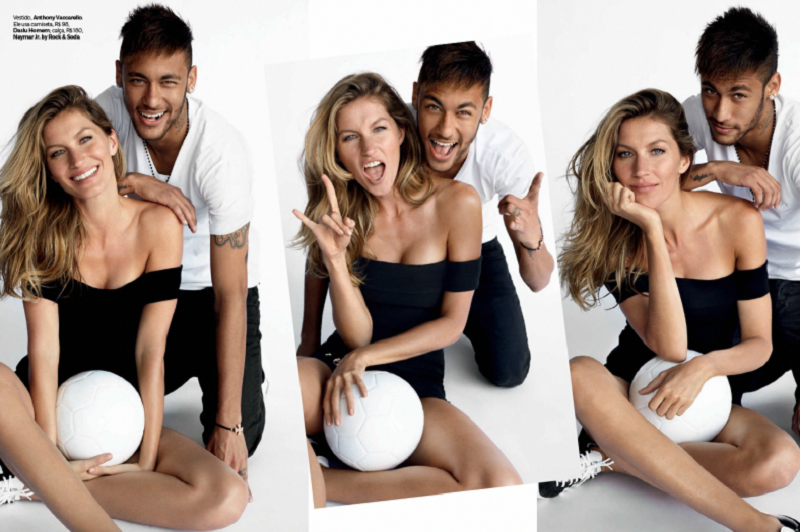 While Brazilian supermodel Gisele Bündchen dominates various covers as World Cup fever hits, Charlize Theron sizzles on Vogue US cover page, where she talks about her love life, motherhood and movies. Natasha Poly, on the other hand, strips down to her swimwear for French Vogue and Tyra Banks spills black magic on the cover page of Black.
The fashion queen Victoria Beckham is the cover girl of the Business of Fashion for June 2014 edition and the Duchess of Cambridge is featured on Tatler's cover page, along-with the news that Kate is once again pregnant and this time with twin girls.
Back in India, Deepika Padukone does a bold photoshoot for Vogue India and super star Kajol looks resplendent as she dominates the cover page of AsiaSpa of June 2014 issue.
V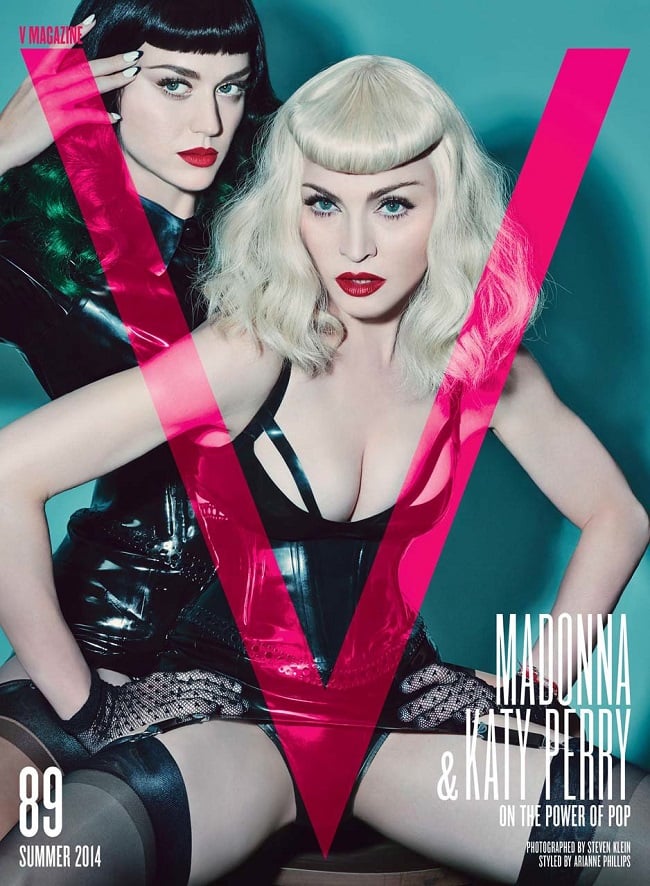 What happens when two sexy powerful females gear up together for a photoshoot? Obviously, you'll get a provocative photospread. When Katy Perry and Madonna teamed up for the cover page of V magazine, the month of June became hotter than ever already, with results pushing the boundaries. If you've been following our magazine cover releases every month then this is definitely one of the best treats for your eyes.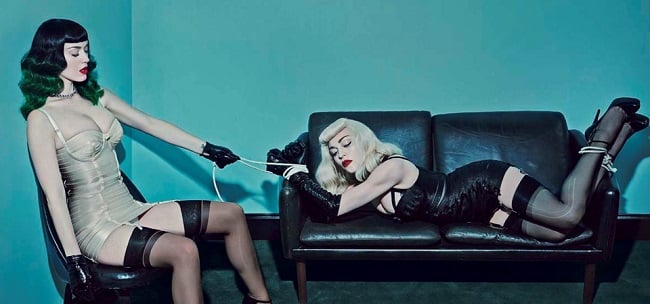 Both pop icons, who are famous for their seductive personas and style risks, have given some provocative photoshoots that are much par for the course.
Vogue US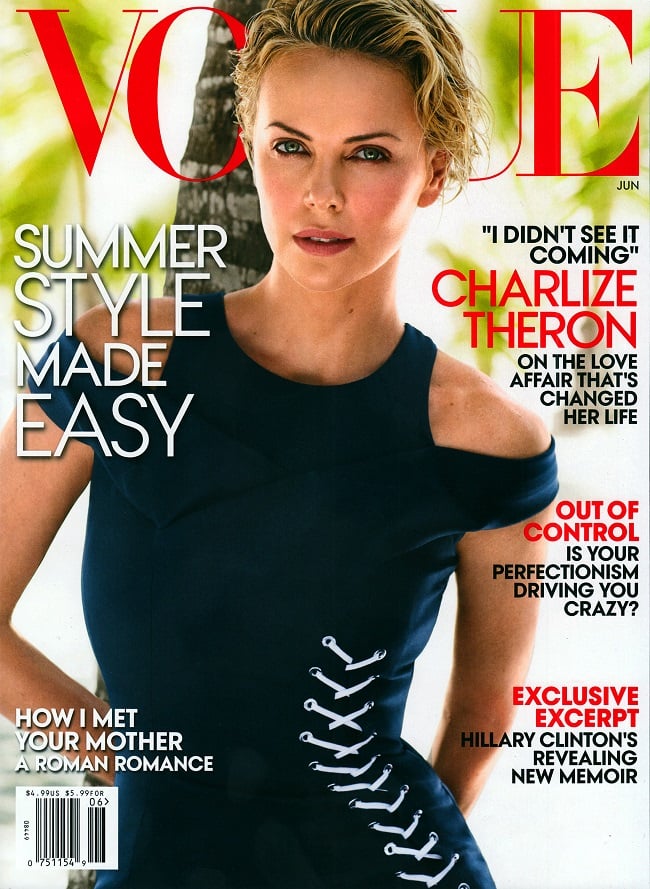 Remember last month I had mentioned about Charlize Theron's photo shoot in Miami? Yes, she was actually shooting for Vogue US for June issue. As per Vogue, "With a starring role in Seth MacFarlane's raucous new comedy and a blossoming romance with Sean Penn, Charlize Theron is going all-in on everything." The 39 year old actress, who looks super sexy, talks about how her love affair with Sean Penn changed her life and how marriage is in cards and even talks about her movies and motherhood.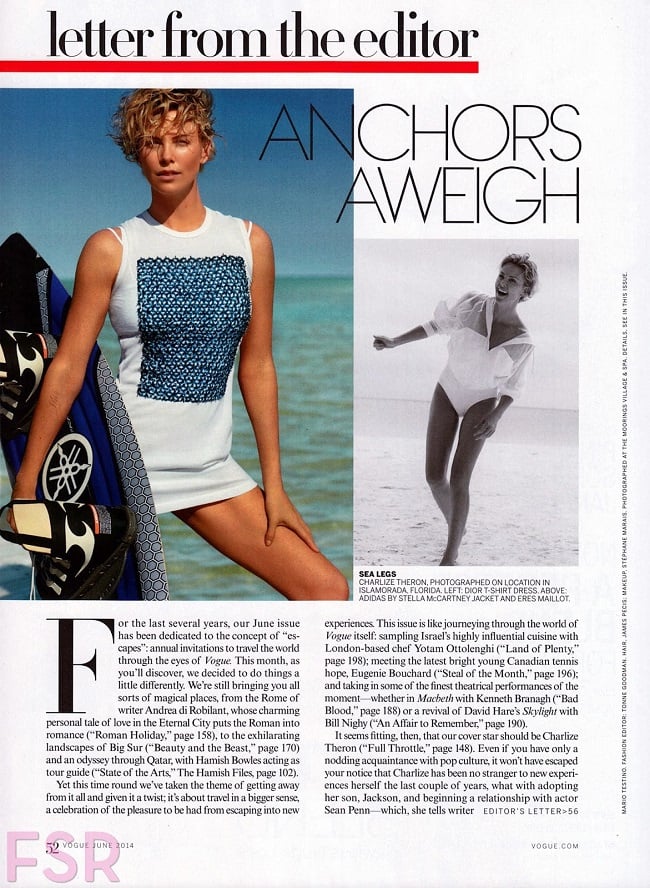 On Sean Penn, the actress had this to say,
"I don't know how you have a healthy relationship with the whole world knowing about it. Look, we're dating, and I don't think we were trying to hide anything. We were photographed; the relationship was kind of written about. I recently did a daylong press junket, which I hadn't done in forever, and it's a harsh reminder that whatever people try to hide a press junket behind, it's really a roundabout way of getting at as much private shit as they can. It was all about what I like to eat and avoiding questions about Sean or my son."
Harper Bazaar's US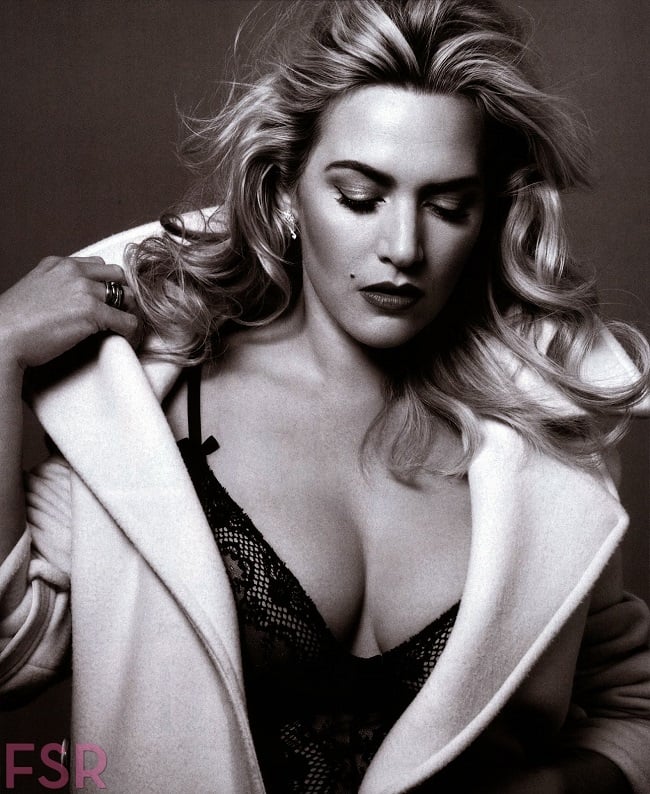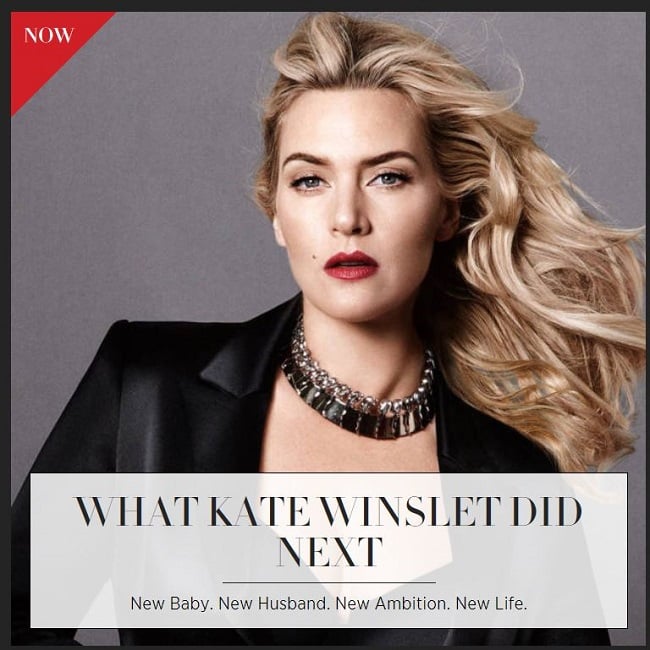 With new baby, new husband and new ambition, Kate Winslet is all set to voyage a new life. The Labor Day actress graces the cover of the June issue of Harper's Bazaar US, as she delivers a seductive shoot, photographed by Daniel Jackson. I especially love Winslet's pale skin and red lips against the ruby background. Gorgeous cover, beautiful woman, wonderful spread!
Elle US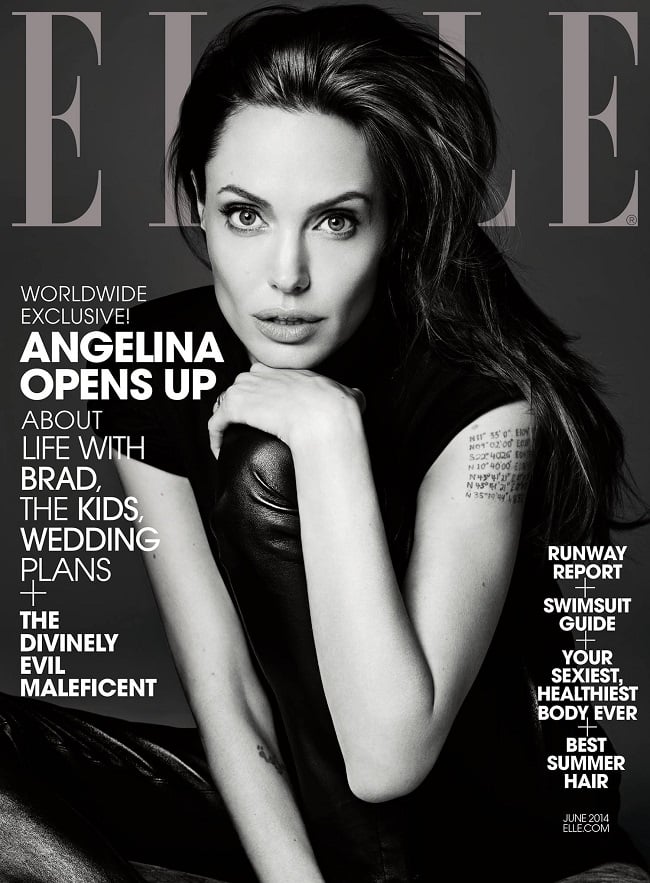 This is one of my favorite magazine covers from Jun issue. Angelina Jolie gets a complete black and white treatment as she graces the cover page of Elle US. Styled by Joe Zee and captured by Hedi Slimane, she looks as splendid as ever.
Here's what the 38-year-old Maleficent star had to share with the mag: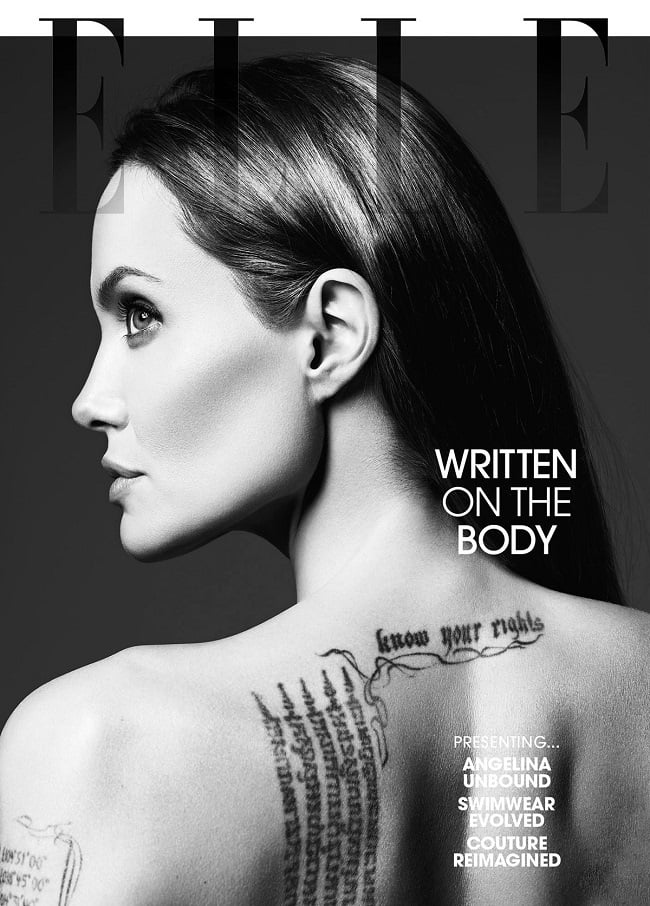 On her perception of her 20s
"[The media] misinterpreted as [me] wanting to be rebellious. And in fact it wasn't a need to be destructive or rebellious—it's that need to find a full voice, to push open the walls around you. You want to be free. And as you start to feel that you are being corralled into a certain life, you kind of push against it. It may come out very strange, it may be interpreted wrong, but you're trying to find out who you are I realized that very young—that a life where you don't live to your full potential, or you don't experiment, or you're afraid, or you hesitate, or there are things you know you should do but you just don't get around to them, is a life that I'd be miserable living, and the only way to feel that I'm on the right path is just to be true to myself, whatever that may be, and that tends to come with stepping out of something that's maybe safe or traditional."
[sc:mediad]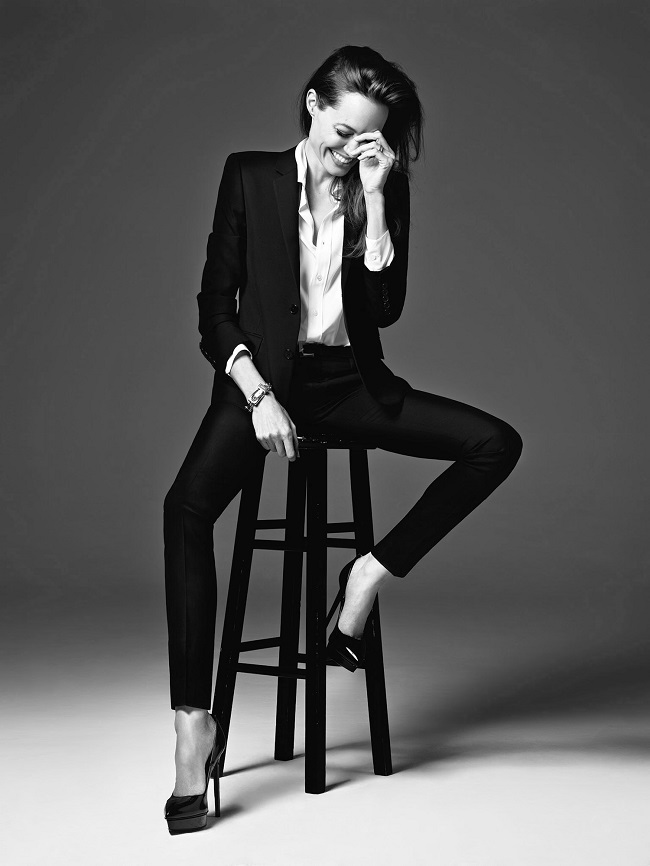 On her relationship with Brad Pitt
"You get together and you're two individuals and you feel inspired by each other, you challenge each other, you complement each other, drive each other beautifully crazy. After all these years, we have history—and when you have history with somebody, you're friends in such a very real, deep way that there's such a comfort, and an ease, and a deep love that comes from having been through quite a lot together."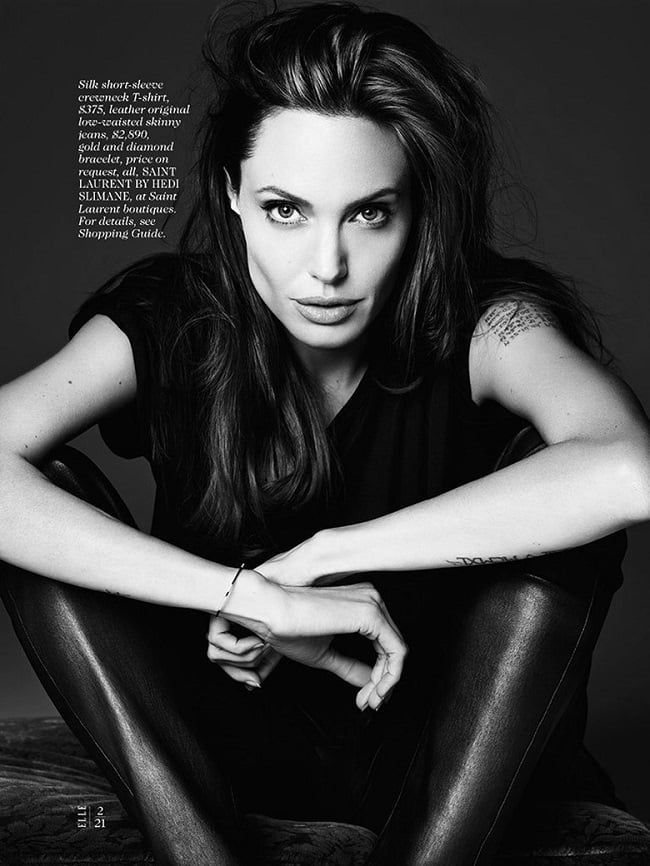 On casting some of her children in Maleficent
"And my little Vivienne—we call her my shadow, because there's nothing I can do to shake her. I can be tired, I can be grumpy, I can be in a terrible mood, and she doesn't care. It's 'Mommy, Mommy,' and she'll cling to me. We knew that she would still do that thing, she'd still smile at me and insist that I pick her up. So we couldn't really cast anybody else. I asked Shiloh about being Aurora, and she laughed in my face. She said she'd be a horned creature. Brad and I made the decision that we wouldn't keep them from sets and the fun of making movies, but we wouldn't [glorify it either]—we wouldn't make it a good thing or a bad thing. But I would really prefer they do something else… after two days of it, Brad and I were so stressed we never wanted to do it again."
Marie Claire US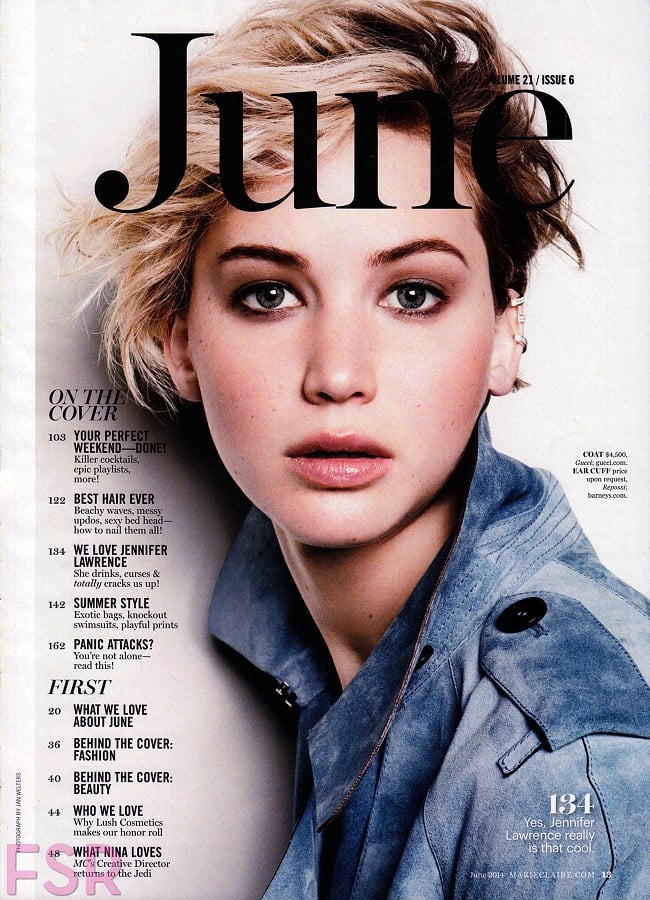 Being entitled as "The Girl Can't Help It", the 23 year old Oscar winner, Jennifer Lawrence, looks fresh and youthful. Jennifer graces the June issue after she returned from Cannes.
On tripping on the red carpet, the Hunger Games actress says, "I'm trying to do the right thing, waving to fans, trying to be nice, and there's a traffic cone. The second I hit it, I was laughing, but on the inside I was like, 'You're f*cked. They're totally going to think this is an act…'But trust me if I was going to plan it, I would have done it at the Golden Globes or the SAGs. I would have never done it at two Oscars in a row. I watch Homeland – I'm craftier than that!"
Vogue India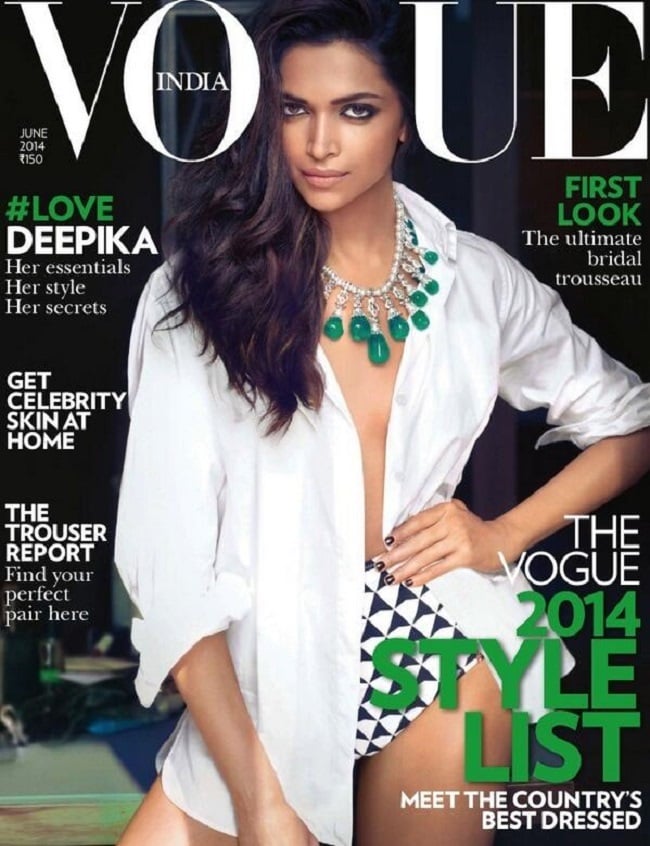 Queen Bee Deepika Padukone goes bold, as she poses in a Tod`s and Turquoise & Gold creation for the Vogue June 2014 cover. The Chennai Express actress flaunts Rose emeralds as she is styled by Anaita Adajania for the cover page.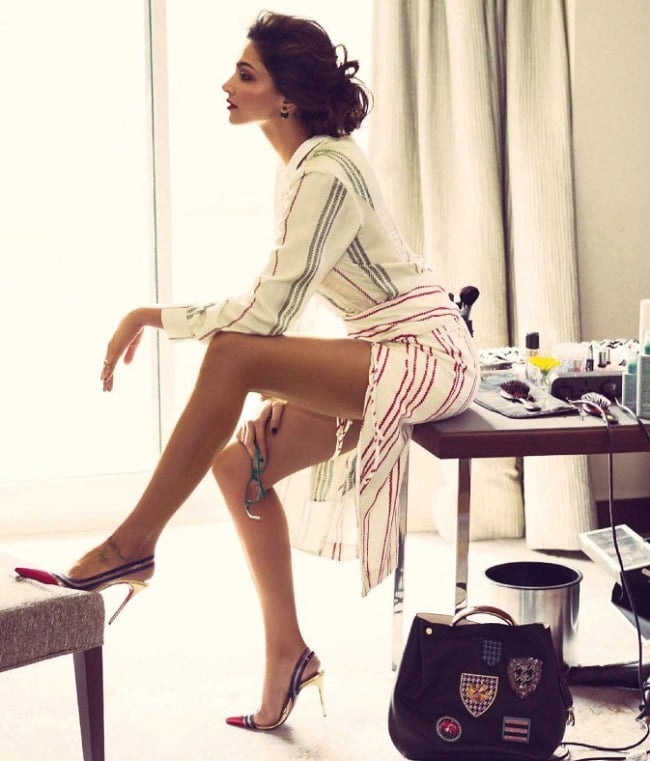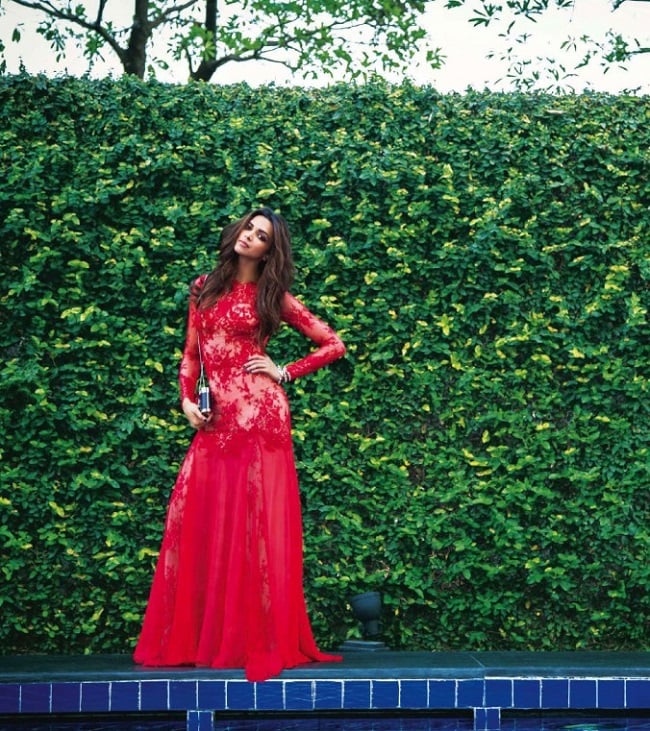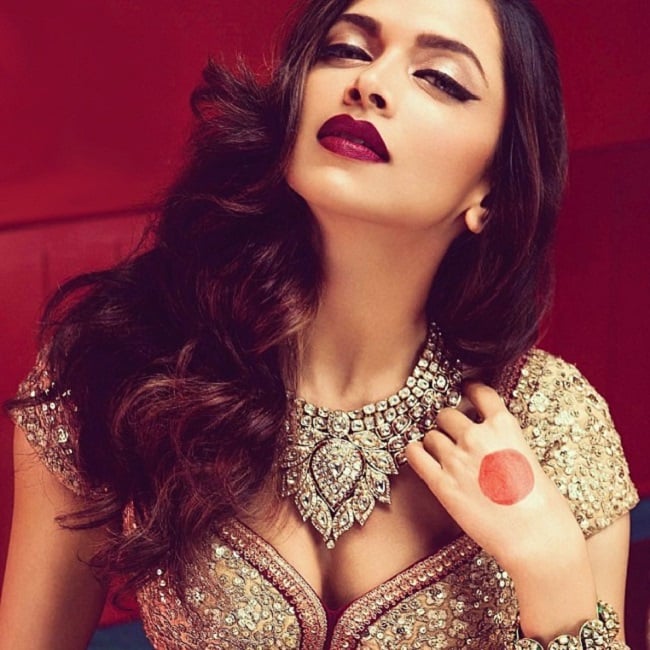 Besides, inside the magazine you'll find her in Shantanu & Nikhil, Sabyasachi, and Manish Malhotra creations. In addition, Deepika is also sporting lace gowns by Zuhair Murad, sequined dress by Moschino, feather dress by Blumarine, and a crop top by River Island.
AsiaSpa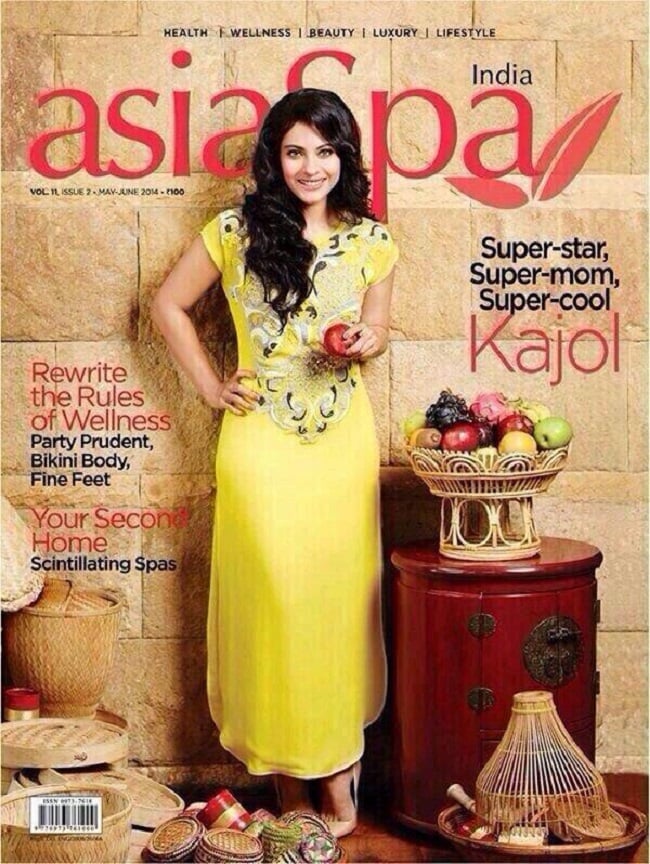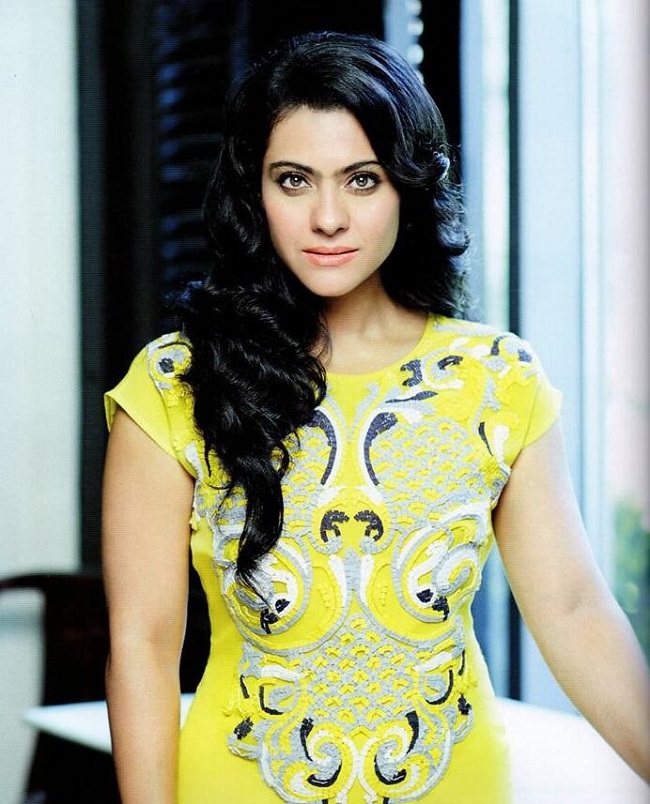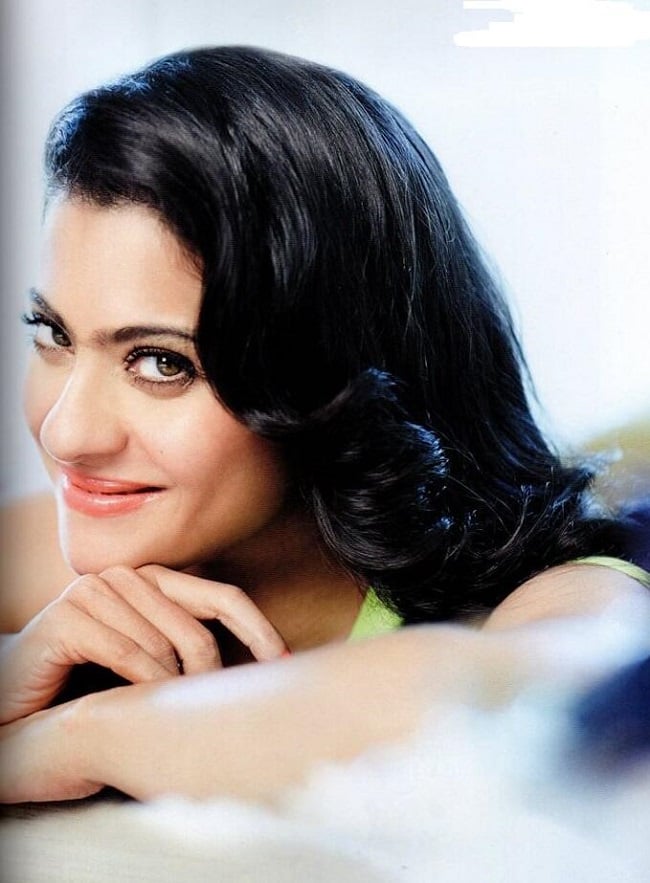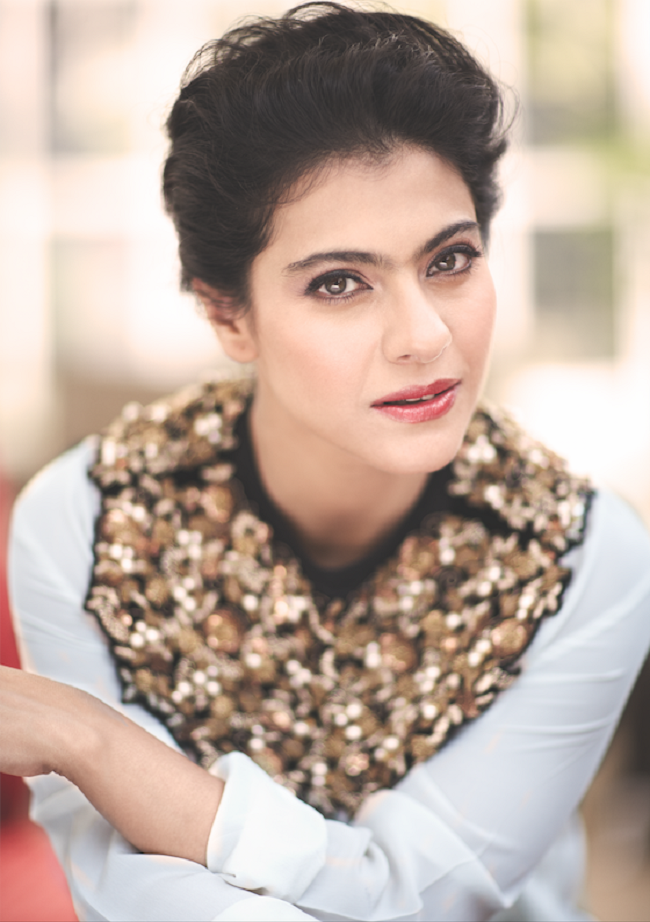 This is my favorite of all June issues, as it features the super star, super mom and super cool Kajol in her demeanor avatar for the cover page of AsiaSpa.
Kajol looks refreshing and youthful than ever, as she poses in a beautiful embroidered, full length salwar suit in yellow.
 Hope you enjoyed our periodical post!!