Hello Fashionlady readers!
The contest ended on 15th June 2014. Winners will be announced soon, Keep watching this space.
* This contest is exclusive for our readers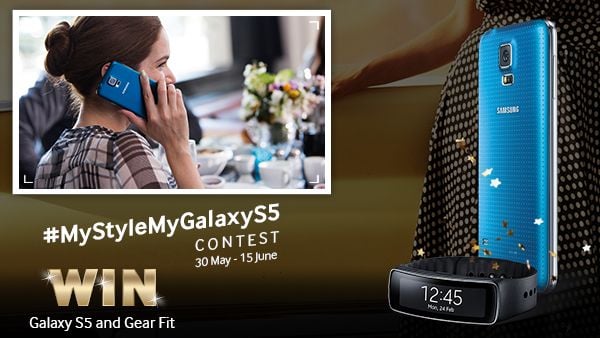 Here is an important announcement – India's leading mobile manufacturer, Samsung Mobile has come up with a flashy contest to mark their launch of the much awaited Smartphone the Samsung Galaxy S5.
This contest is live and exclusive for our FashionLady readers and the lucky winner will get the Galaxy S5 and Gear Fit from Samsung.
Wow!! Isn't it damn exciting? And the contest is so easy; it will be like icing on your cake! If you're wondering how then let me explain this – Share your selfie with us and the lucky winner in return takes back home a brand new S5 along-with a Gear Fit.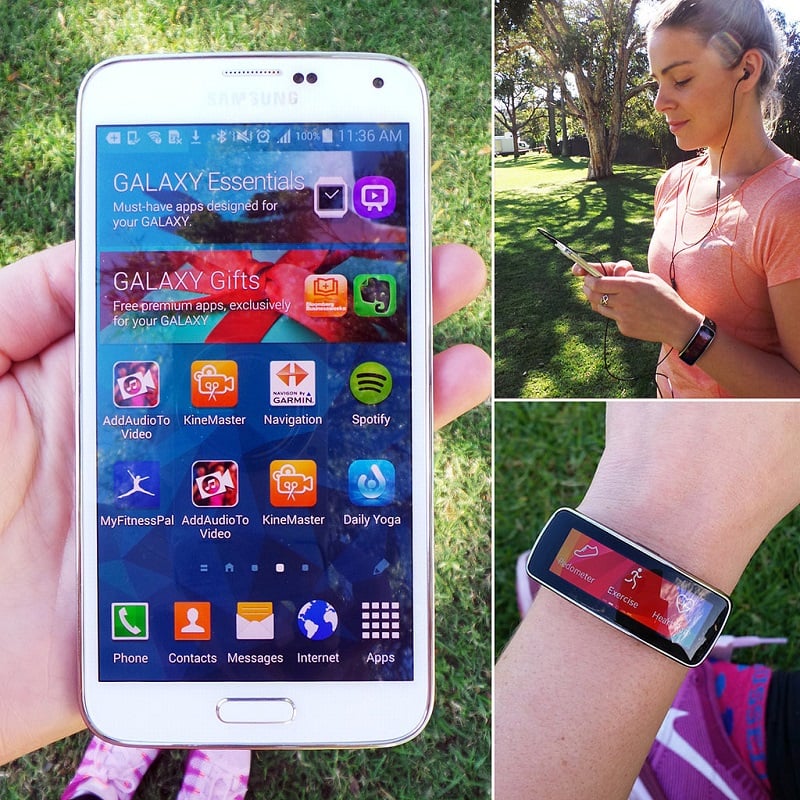 While the best part is the gift, your selfie will also be trending all over our social media channels. Isn't that a 'Sone pe suhaga offer'?
The million dollars question is why we are motivating you to join this contest.
The idea behind this contest is to highlight on the new age trends and lifestyle. Gone are the days when style statements were only confined to shoes, bags and watches. Today, technology has more or less become an integral part of fashion industry.
And with the advent of wearable gadgets and ultra stylish Smartphones and tablets, the definition of style quotient has also gradually changed. These days mobile phones and other electronic devices are not only fulfilling our requirement, but have become our status symbol as well.
Today, these gadgets are the ultimate style elements for the fashion enthusiasts. Realizing this new age demand, leading manufacturers like Samsung are launching devices that aptly suit the likeness and preference of any fashionista.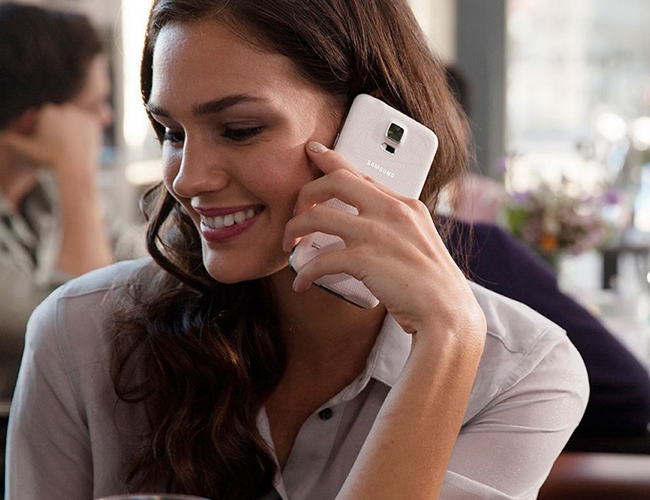 The new age glamorous designs of Samsung S series, which are accentuated with flashy colored cases, make the perfect device for free spirited women.
These gadgets are now considered as a proud asset, while style statement for many, especially the younger generation, who always prefer to flow with the trends. Since females make the majority of the consumers, the brand has given special attention towards the design. Neither too feminine nor rugged; the S5 is the perfect set designed for the beauty with brains.
Here are the details of the contest. Do have a read!
Contest – My Style My GALAXY S5
Contest question – How do you make a style statement with your Samsung mobile phone?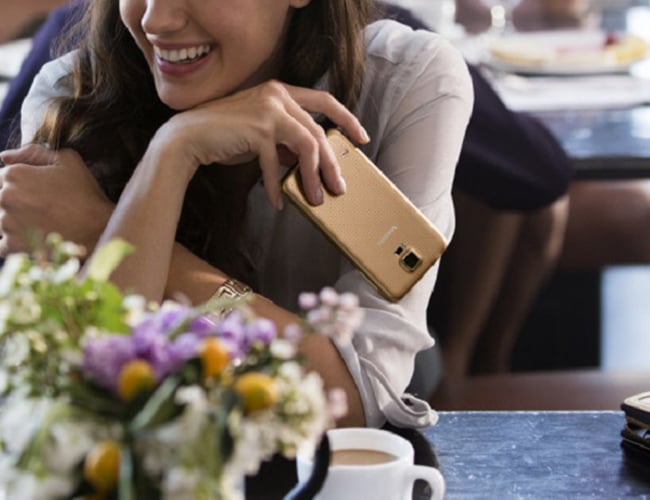 All you need to do is to click a picture with your Samsung mobile phone and upload it on the contest microsite along with a short description of — how your mobile phone is your ultimate style statement in not more than 140 characters.
How to Participate

Click: To participate in the contest, click here.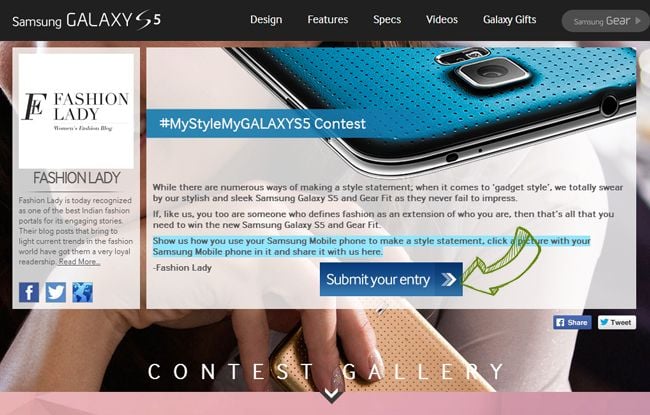 Fill: Follow the instructions mentioned on the redirected site, upload your image (maximum file size allowed is 2 MB) and share a short description in not more than 140 characters.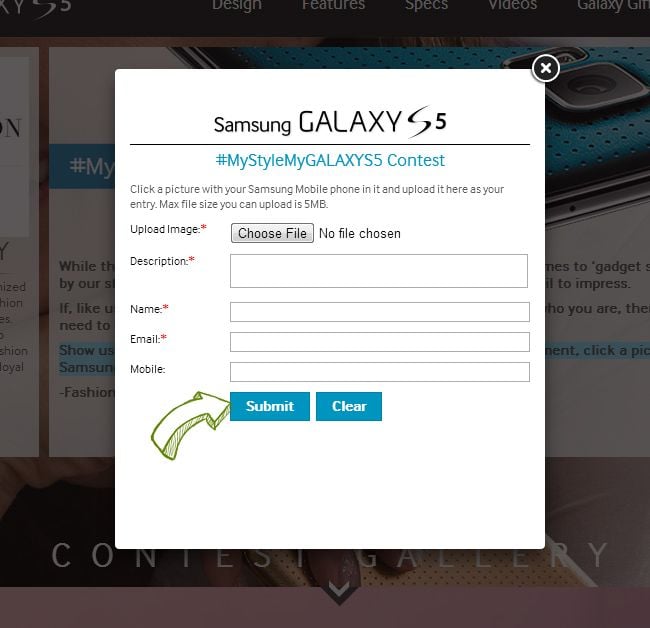 Win: You just need to give a couple of details like Name, Email Address and City, and click on the submit button.
Hints and tips
Since this contest is exclusively for our Fashionlady readers, I have some tips and hints to share, as I want maximum participants should emerge, be that lucky winner and enter a chance to win the S5 and Gear Fit. Continue reading!
As we all know selfie is the hottest trend across social media these days. So, contestants can come up with some of their best selfies flaunting their Samsung mobile phones in their hands.
They can also take pictures, where their statement accessories/jewelry complements their mobile phone, thereby making a style statement
Even they can come up with pictures, where their outfits match with their Samsung cases
Even pictures with mobile phones flanked by nail art are welcome
I have gathered a couple of images for your inspiration! These images also show how Samsung has become an integral part of our lifestyle and all purpose element of our style quotient.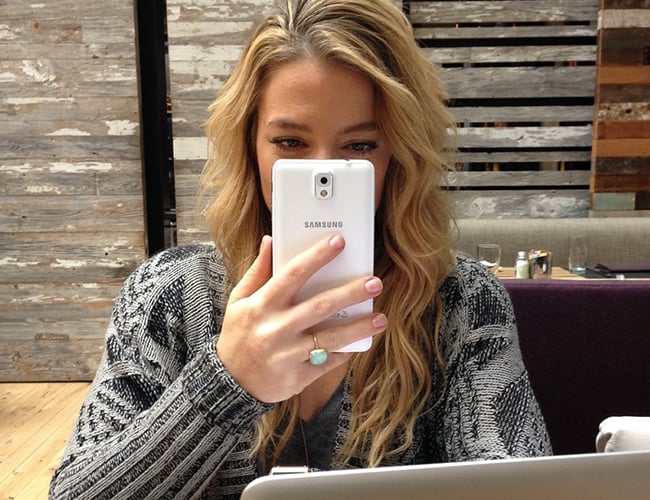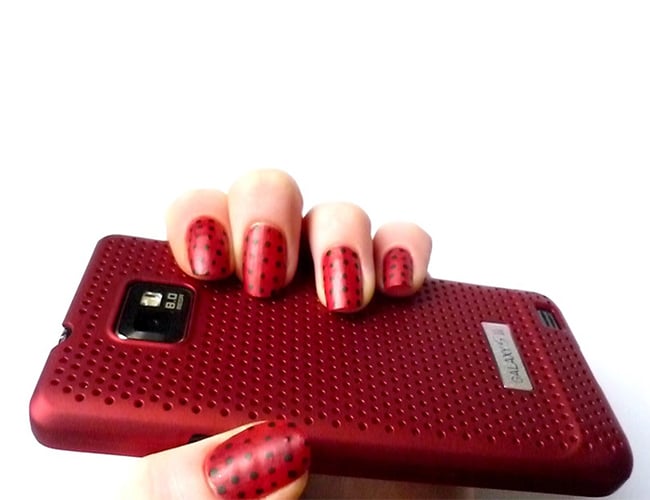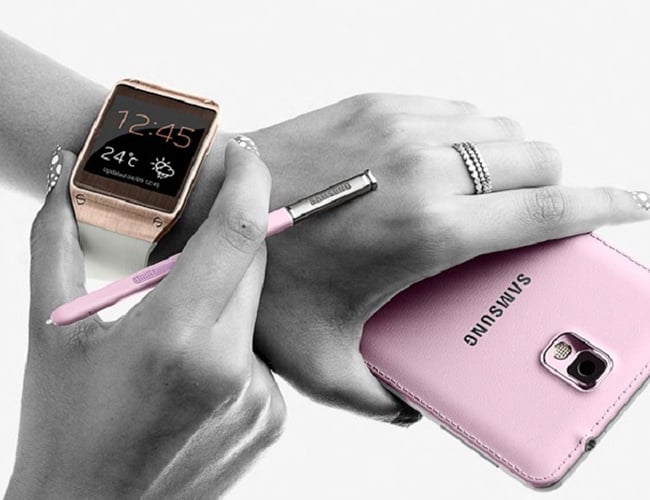 Good luck sweeties!! Stay tuned to get the updates about the contest that's going to be held soon!