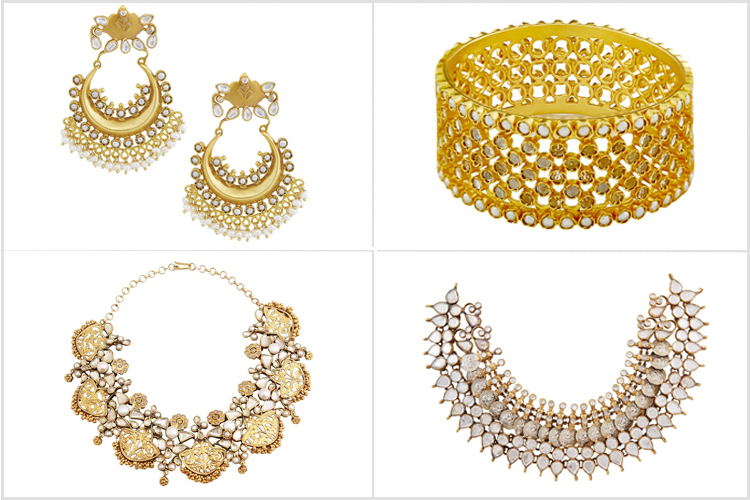 It's a well-known fact—Us ladies love our jewellery. Whether a pair of dainty little earrings or an extravagant maang tika, our love for precious trinkets is here to stay. What then could make a better gift than beautiful jewelry for your mom this mother's day?
With brands like Anita Dongre in the game, gorgeous precious jewellery is merely a click away today. We have picked out some of the best pieces from Anita Dongre's exquisite silver jewellery collection to make your mother the happiest mom in town. Have a look:
1. Pale Pink Stud Earrings
We feel this fits the bill for Mother's Day because it's understated, minimal and ever-so-versatile. These dainty little earrings by Anita Dongre are in sterling silver, gold plated with a rose quartz stone. The faint blush and gold tones make this pair perfect for summer brunches, an evening soiree or simply a last-minute get-together—this pair can be your mom's go-to accessory! Whether paired with sarees, crisp kurtas or evening wedding gowns, these earrings ceaselessly blend into any theme.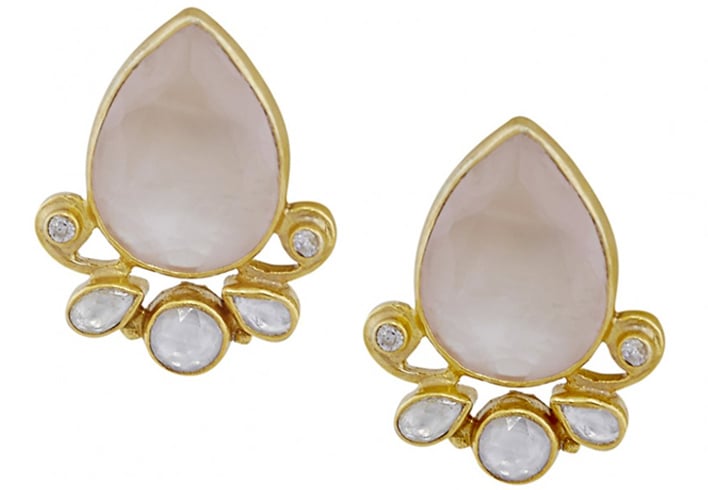 2. Mother of Pearl and Crystal Floral Ring
Nothing says graceful like pearls and crystals—which makes this ring perfect to gift your mother. Set in gold-plated sterling silver, this ring plays with crystal and mother of pearl enhancements around a floral pattern. Your mom can sport this pretty little ring with a number of outfits; the simple colour and semi-traditional cut means this piece will go with western or super traditional ensembles.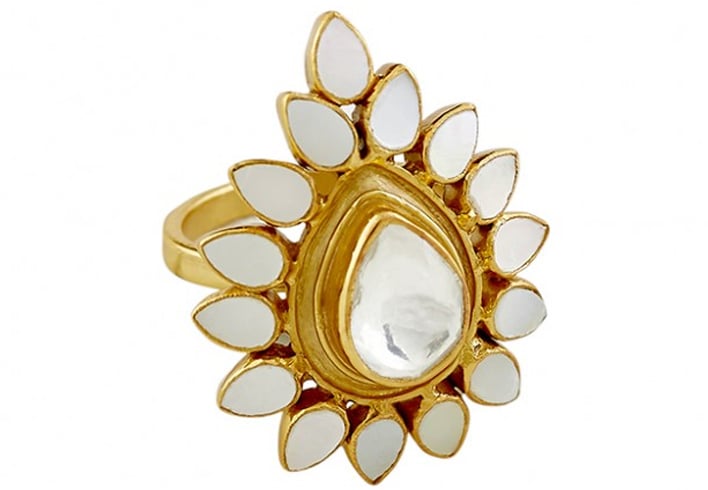 3. Magenta and Green Flower Dangle Earrings
Such a special pair, this one! The colourful medley of traditional deep red and summery green—we deem this our personal favorite, especially if you are looking to gift. These three-tiered earrings are festive and should be kept for super-special occasions like haldi ceremonies (imagine these with an off-white/ yellow suit!) or a day wedding where your mom can pair these with an off white- kora sari and other bridal wear dresses. The pearl drop enhancements bring a royal touch to this chic and otherwise unusual design.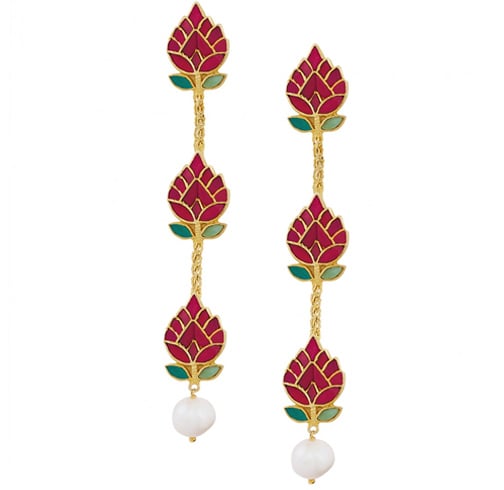 4. Gota Patti Crystal Flower Neckpiece
Trust Dongre to take something so traditional and spin it off in ways you didn't think were possible. This gorgeous neckpiece has been inspired from the age-old Rajasthani technique—Gota Patti. Usually used in apparel like sarees, lehengas, and suits; this necklace is such a fresh and unusual medley of eclectic and classic. The neckpiece in gold plated silver and crystal holds on to its regal effect—perfect for extravagant occasions your mom will attend. Imagine this over a pastel or salmon pink saree with petite crystal earrings to match!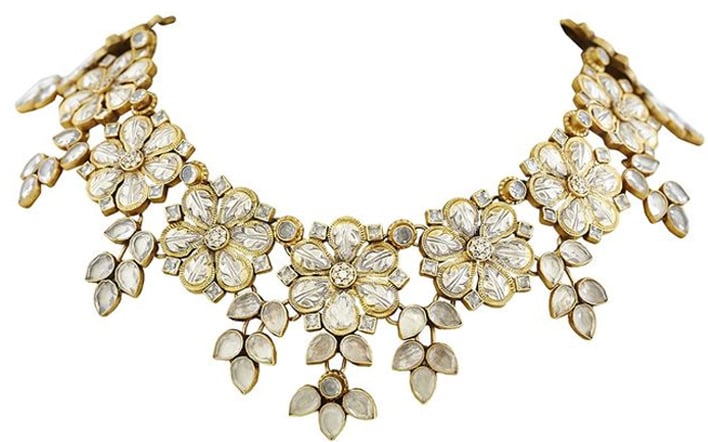 5. Crystals and Fresh Water Pearls Chain Necklace
Saving the best for last, this long chain has our heart and will win your mom over, too! The piece balances out understated and festive—keeping things merry and sophisticated for all your wedding-related occasions and parties. With a chain made from south sea pearls, this piece embraces tradition through a heavy pendant with intricate Kundan style technique. This piece will tone down bright outfits and liven out dull ones—for example, your mom can wear this over a bright orange/yellow-hued saree as well as a pastel blue suit!