So, you have a wedding coming up. Now, as responsible guests – whether you're family or a friend – you can never go wrong with gifting jewellery.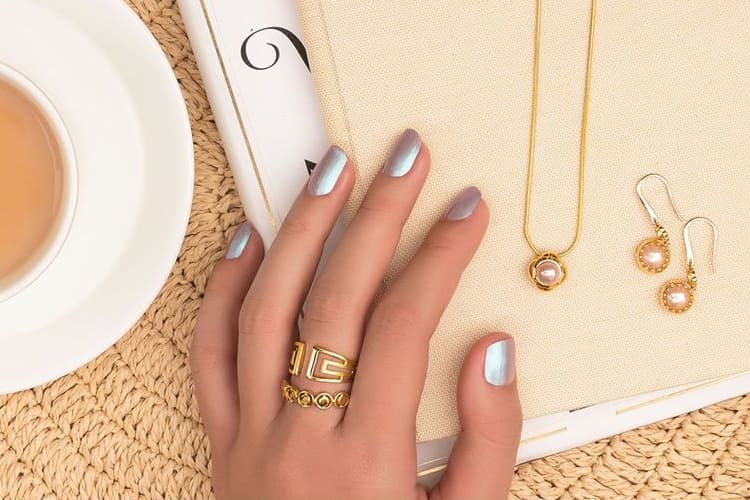 Even if you're not a fashionista who knows what's trending, this guide is going to break it down very simply for you and give you some fantastic gift ideas.
5 great jewellery gift ideas that never go wrong:
His and hers rings: If you're family, you can get the size of the rings or get a free size ring (if you're unsure of the size) and look up some nice His and Hers rings. Yes, his and hers. Because grooms appreciate jewellery just as much as brides do. After all, why should girls have all the fun? You can choose a simple platinum band with their names engraved or buy simple 2 gram gold rings online. Even if they don't like your gift, gold still has good value and is considered auspicious for weddings.
Gold coins: Continuing from where we left off, gold coins are a great gift and don't involve any complicated thinking i.e. measuring for ring size. You will definitely be a hit at the wedding if you're a harbinger of gold!
Gifts for the bride: Apart from rings, there is no dearth of jewellery that you can gift the bride. You can gift the bride bracelets, necklaces, earrings, anklets or just about anything else that comes in the jewellery category. Choose classic, timeless pieces to ensure it doesn't clash with her personal taste. And classic doesn't always mean expensive. Search for 2 gram gold earrings for ladies with price and you will be surprised. Gold earrings can be expensive but the starting prices are pretty affordable and won't break the bank.
Gifts for the groom: The groom is much easier to shop for compared to the bride. A nice gold watch with a few gemstones, gold chains and rings with precious gemstones are a huge hit. If the groom is not particularly fond of jewellery, you can never go wrong with a pair of cufflinks.
Gift cards: If you're entirely unsure of the style that bride and groom will appreciate or want to avoid hurting their sensibilities, choose a gift card redeemable at a jewellery store. That will make them appreciate you and save you the trouble of choosing jewellery altogether.
There are obviously other things that you have to keep in mind when buying jewellery. Set aside a budget. You don't have to overdo it because weddings are not about gifting the most expensive gift.
Also, be mindful of the type of the gold. White and yellow gold are equally valuable but yellow has more appeal at a traditional wedding.
If you're unsure of the size – rings, bracelets or bangles – choose a free size or something like a necklace that doesn't require you to find out the size.
Pay close attention to the style of jewellery. Don't go overboard and buy something flashy that they can never wear at other occasions. You want something classic and timeless that will last as long as the marriage.