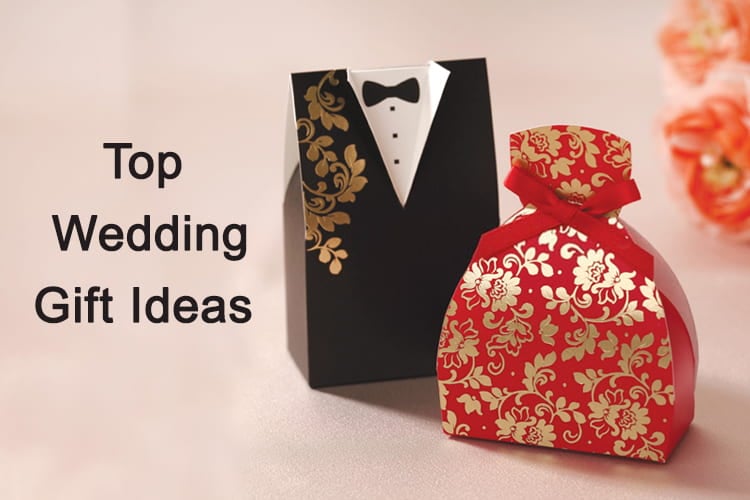 From dealing with the stress of your loved ones' marriage, to finding the perfect dress for yourself, the pressure of finding them the perfect gift adds to the list. Come a few years, won't you want your BFF to never stop thanking you for the 'thoughtful gift' you got him/her? So what makes a perfect wedding gift? Any thoughts? Well, to relieve your pressure, we have done some digging ourselves. You can find the most awesome wedding gift lists right here. From the delivery of fresh flowers, to wine and candle subscription, to coffee and ice cream makers, you will find them all here.
Consider we have got you covered on this.
These top 25 wedding gift ideas are worthy of splurging on.
Take a look:
1. Personalized Wedding Portrait
A custom print on the couple's wedding portrait can make a unique gift. While looking for design ideas, check for detailing, designing, and color of the personalized portrait. This can make a very personal marriage gifts idea for the newly-married couple.
2. Coffee Maker
Gifting programmable coffee maker means the newlyweds do not have to wait for the coffee to brew in the morning. These unique wedding gifts can delight any couple. While wrapping your coffee maker, pack it with a gift card for a roaster (for beans) and initial mugs. This can make a perfect wedding present for the couple.
3. Wine and Cake Set Server
Nothing can be more special than these exquisite set of simple, yet stunning and sophisticated wine and cake set server. Gift this with a customized set for celebrating their new life together.
4. Silk Robe
A silk robe can be a perfect choice for the bride, as she can use it before and after her big day. You can go for intricate details, like embroidery designs or lacy sleeves, to make her contain the feelings of a bride for long.
5. Jewelry Box
A jewelry box, with storage for keeping precious accessories safe from dust or scratches, can make an ideal gift. While looking for one, select velvety interior designs, with silver topped covering for a royal feel.
6. Luscious Bath towels
Give the newlyweds a five-star treatment in the comforts of their home, with sensual matching bath towels. You can add their initials for a more personal touch and also allow them to know which pair is whose. The couple can also take these matching towels to whichever location their honeymoon takes them to. Look for luscious bath towels with satin finish, for a luxurious and strong finish, enough to be machine washed.
7. Waffle Maker
There are no arguments here, with breakfast being the most important meal of the day. So, making sure the couple kick off their mornings with the right kitchen tools, is essential. A waffle maker, for instance, can allow them to say goodbye to frozen waffles and make their breakfast even faster. Look up for waffle makers that are guaranteed for frequent use, especially using two heating plates for the most awesome breakfast ever.
8. Fresh Flowers Delivery Service
The thought of fresh flowers is refreshing. Nothing can make one feel at home and warm like the way fresh flowers do. You can subscribe to flower delivery service and customize your subscription. Depending on the couple, look out for frequency of delivery- weekly, monthly, or quarterly. This can allow you to look up for other options, like size and flower styles.
9. Wine of the Month Club
If wine excites the couple, then get a wine of the month subscription. This can delight the couple to the max. Look up for a wine subscription that is well-organized and comes with gorgeous packaging. This is a perfect service for those couples who are well-versed with wine choices and want to get introduced to some imported wine.
10. Bread Maker
This is a sure win for all newlyweds. Who won't love the idea of freshly-baked bread? This can be easier done with the help of a bread maker. The couple will be able to prepare any kind of bread, including wheat, sourdough, and gluten-free. A splendid way to start the morning, isn't it?
11. Electric Corkscrew
Confusing to use, time-consuming, and standard corkscrews are old methods. You can modernize the couple's collection with an electric corkscrew opener. This can allow them to pop open even the hardest of cork, working for you in one simple method.
12. Drink Coasters
Newlyweds can never get enough of drink coasters, more so if they are frequent party hosts. So to meet their taste, gift the couple a cool drink coaster to decorate their coffee table. You can look up for unique designs that can be arranged in a specific shape.
13. Scented Candle Subscription
All couples can take delight over a fresh new scent. You can select between a three, six, and a yearly subscription. This way, the newlyweds can get set to receive a fragrant, all-natural candle every month delivered straight to their doorstep. Lovely thought!
[sc:mediad]
14. Spa Day or Couple's Massage
As exciting as a wedding plan sounds, it becomes hectic for the couple at the same time. While the frenzy of it all cannot be controlled, what can make a thoughtful gift, is a spa day coupon or a couple's massage wedding gift. This can allow both partners to enjoy the massage together in the same room and alleviate their stress.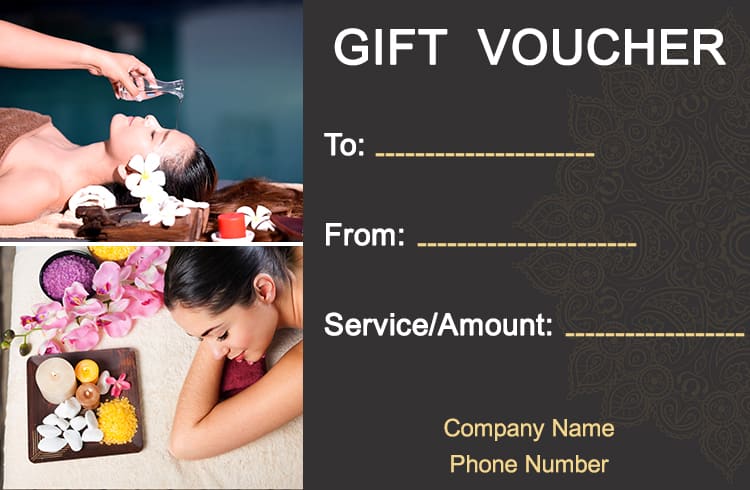 15. Outdoor Sleeping Bag
For the couples who just love the outdoors, an outdoor sleeping bag can make the most awesome gift. Both of them can snuggle romantically under the stars, while being in the sleeping bag meant for two. This sleeping bag can be perfect for your avid hiker or camper pal.
16. Professional Cookware
Newly professional cookware, like pots and pans are a much-needed kitchen essential for the bride and the groom. They will be more than thankful to receive a set of professional cookware for the many meals they'll need to prepare together.
17. Cash
Who said you cannot gift cash as wedding presents? Sure, this may not be the most creative gift or may seem impersonal, but receiving cash never goes unappreciated. If you want to make it more thoughtful, then you can include a personal card to go along with the cash. This can definitely allow your loved ones to appreciate your warm generosity.
18. Ice Cream Maker
There is hardly anyone who doesn't love the thought of ice cream. Both ice cream and ice cream maker are easy to find. The latter makes for an ideal gift. The bride and the groom can get to choose between numerous toppings, flavors, icings, and sorbets. All in for a delicious treat- all summer long!
19. Tea box
For the tea lover friend or family member, tea boxes can be a safe bet. They won't stop from thanking you enough. You can choose from Darjeeling, Assam, Kerala, and Madurai tea along with other options all in a tea box.
20. Instant Film Camera
After being gifted with an instant film camera, the couple can end up documenting every special moment together. The Fujifilm Instax Mini 9 Instant Film Camera can make the best wedding gifts for all camera lovers.
21. Beach Tote Bag
If you're loved-one is globetrotting over a romantic beach honeymoon getaway, then gifting beach tote bag would be a lovely thought. Alongside, you can fill in the straw tote bag with sunglasses, beach towel, beach cover-ups, and lingerie. She will love the hidden surprises and it makes for a fun gift for the bride who has planned it all under her sleeves.
22. Whistling Kettle
We are used to heating water all the time, but neglect the fancies of it all. A whistling water kettle can make an ideal gift as it heats up pretty quickly and sits pretty in the kitchen, too. The wheezing sound of it in the morning can be comforting and calming.
23. Cupboard or Wardrobe
A gifted cupboard or wardrobe can hold a special place in every newlywed's home to keep their things well-organized. They can even sort their gifts for special occasions. You can look up for gift cupboards that come in a variety of designs, especially suited for all needs. Customize the cupboard with mirrors to add dimension to their bedroom.
24. Table Lamp
Gift away a slice of lampshades to add elegance to their new home. Since regular table lamps hardly make nice gifts for weddings, look up for a more personalized option. You can look for decorative pieces of work.
25. Airbnb Gift Card
You can gift your adventurous friend with a gift card of a lifetime. An Airbnb gift card can allow them to pick their own adventure holiday, all the way from cabin in the woods or a luxurious stay in a five star hotel, in the heart of a big city.
What are your thoughts on these top 25 wedding gift ideas? We hope you liked them as much as we did. Write in to us with your feedback and suggestions for the same. We would love to hear from you.