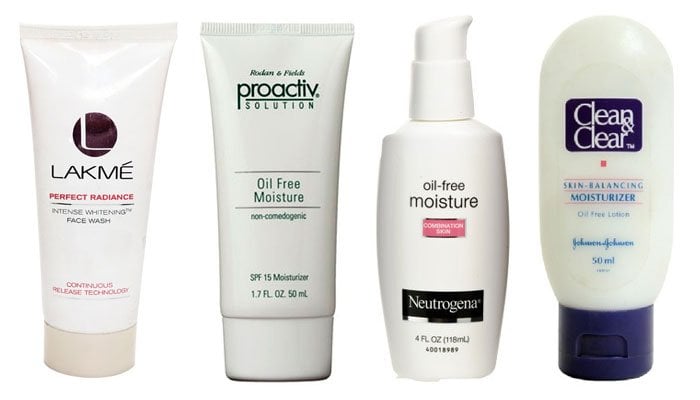 Are you tired of the problems posed by your oily skin? Do you want to feel fresh, dewy and get rid of the oily factor? Say good bye to skin breakouts, acne problems and pimples by using quality products which help you combat oily skin!
FashionLady presents to you an exclusive collection of make-up products which will get you rid of the extra oily content and help you get fresh & clear skin. These products include the best foundations for oily skin, face washes for oily skin, sunscreen lotion for oily skin, and more.
Best makeup products for oily skin
1. Lakme Product for Oily Skin: Radiance Intense Whitening Face Wash
This fabulous face wash works perfectly for oily skin and its intense whitening formula removes impurities, grime and dirt from the deepest layers of skin. Its super effective formula fights against dark spots, blemishes, tan and dullness.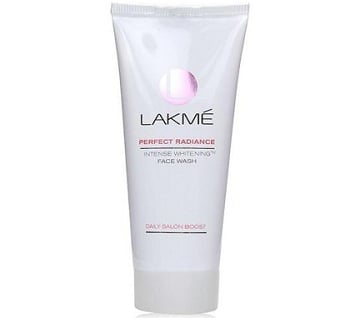 2. Proactiv Daily Protection Plus Sunscreen SPF 30
The Proacticv Daily protection lotion with SPF 30 is a perfect sunscreen made for those people who suffer from oily acne prone skin. It gets absorbed onto the skin quickly and does not make an oily film layer or a ghostly white cast. Available at Rs.799 for 112 gm, this product works brilliantly for oily skin.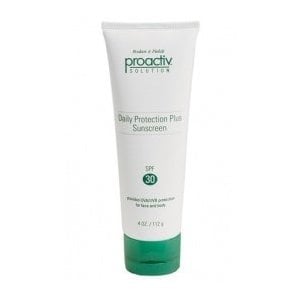 3. NeutroGena Oil-free moisture for combination skin
If you have skin type which is oily in particular regions and dry in others, then this moisturizer is a god-sent gift for you! It soothes your skin and repairs skin peeling which are a result of harsh acne treatments. Priced at Rs.299 for 118 ml, this will last you for 6 months.
[Also Read: Does Proactiv Work]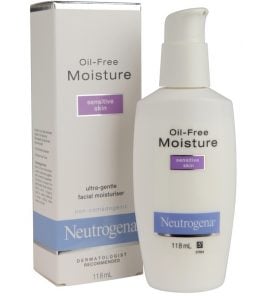 4. Clean and Clear Skin balancing moisturizer
Being an oil-free, creamy moisturizer, this is good for maintaining oily and acne prone skin. It has an acne-fighting ingredient which works beautifully to keep your skin free from break-outs. Priced ar Rs.50 for 50 ml, this one is budget friendly and effective.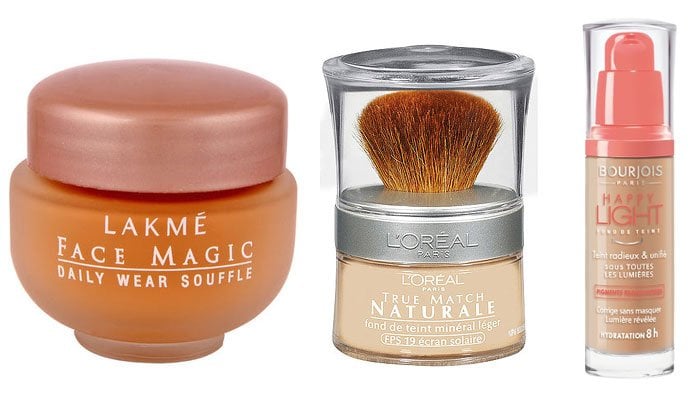 5. Lakme Face Magic Daily Souffle
With such a delicious name to its ownership, this Lakme cream for oily skin is as good as it sounds! With a 100% water based formula, it is so light in texture that it feels good on the skin. Enriched with sunscreen and cucumber, it perfect for daily wear. This cream does not clog the pores and does nt make your face sweaty. It is available in 3 shades to match with your skin tone.
[sc:mediad]
6. Bourjois Happy Light Foundation
This foundation is non-greasy, light in consistency and blends easily into the skin. It has a very natural finish, matte in texture and offers light to medium coverage. It covers imperfections to give a flawless and poreless look. With this you can enjoy a natural and radiant glow on your face which compliments your skin. It is natural, light and long-lasting in nature. Perfect foundation for oily skin!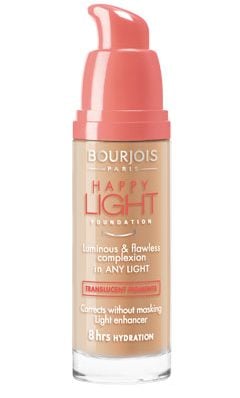 7. Loreal True Match Mineral Foundation
It has a gentle formula which is free from oil, fragrance, preservatives and comes with SPF 15. Wear this foundation to feel light and sport healthy-looking, radiant complexion.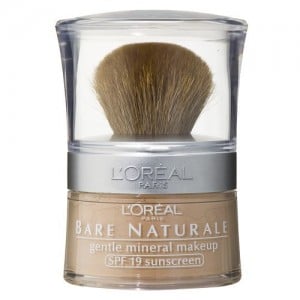 Now say goodbye to oily skin problems – Stay free, radiant and beautiful with these products. Hope this post on Makeup Products helps you. These products including foundation for oily skin India is available to buy either online or through any retail store over the counters. Never forget to use cleansing milks, toners, moisturizers. And always remember, never wear make up to bed. To read on what happens if you wear makeup to bed, click here.