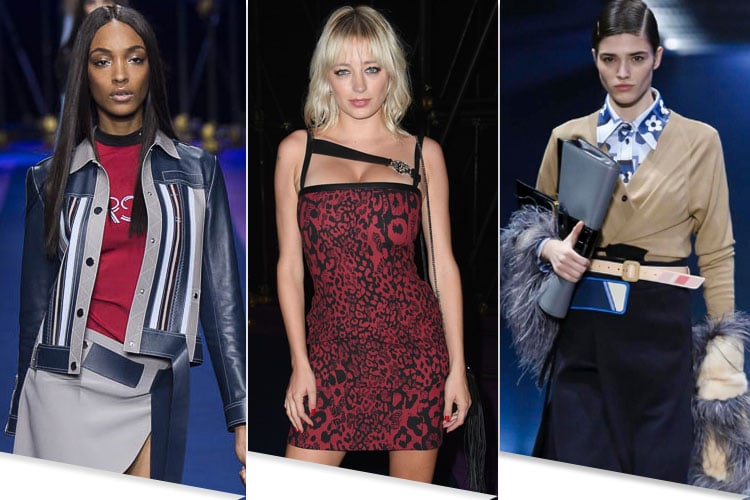 The third leg of Fashion week just rounded up and we have all the snacky news for you to munch on – the trends, the designers, first show fashion, and that one section you all have been waiting for – the street style. So why waste billable internet space building the prologue – let's hit it!
Trends in Milan
The trends that ruled Milan this week were diverse, but could still be segmented. A raft of stunning couture-level gowns, sophisticated separates, to fluttering bohemian designs – the ramp at Milan had every style at display. "Sporty is in" that was the message all along – but only if it came with a staggering difference. While Gigi Hadid rocked a sequined navy number, sister Bella walked in showing some serious attitude in flowy bohemian gowns. Designers reintroduced the high platform flats as Flatforms. Drawstring attire was the next flavor favored by such designers.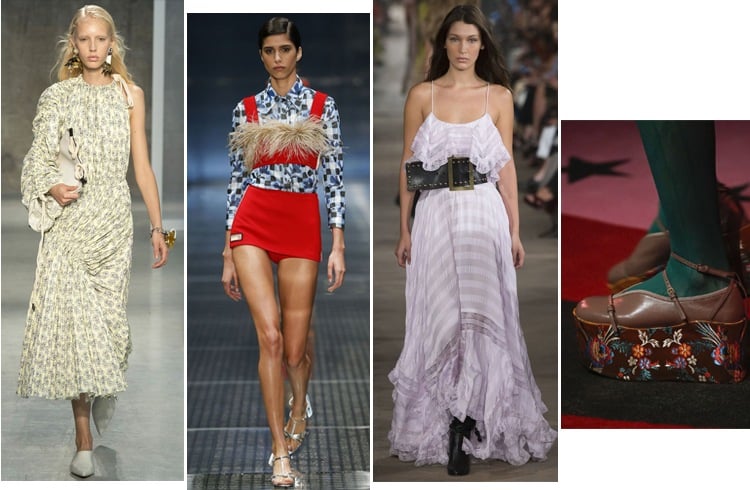 Designers at War – Stai Attento, Milan
No celebrated designer could be immune to the attraction of this grand fest of fashion. You name the label and you'll see them busy chalking out their ramps at this fashion destination. Gucci, Prada, Roberto Cavalli, Versace, Giorgio Armani – the list never ends. The next thing not to end is the zealful display of clothes they had put on display for the audience to get glued on.
[sc:mediad]
Prada Ready To Wear Collection
The feathers formed the theme of the Prada Collection – from bralettes to shorts to accessories – feathers were every were. The next interesting thing about the Prada show were the lusty clipboard styled clutches in the hands on its models.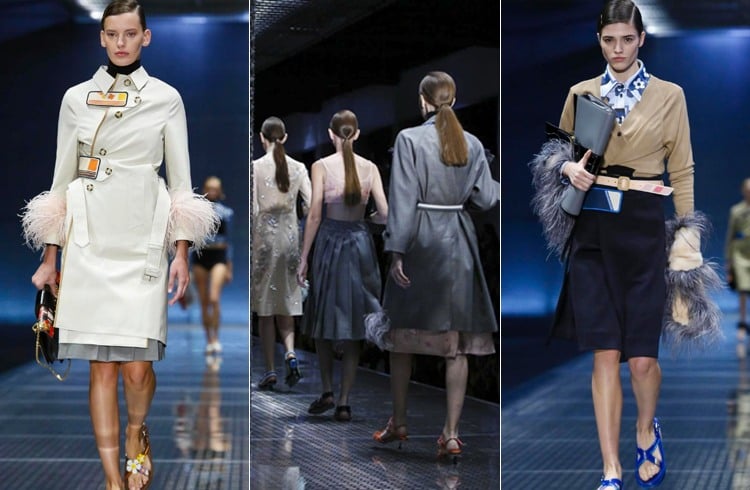 Gucci
Gucci has its time tested Mantra – More is More. Alessandro Michel, as he described, "Non-linear and unpredictable connections."  Chose from multiple historic references to come up with his designs. Knit wears were layered over dresses, jackets were matched with flares, and fragile chiffon numbers were rich with sequins.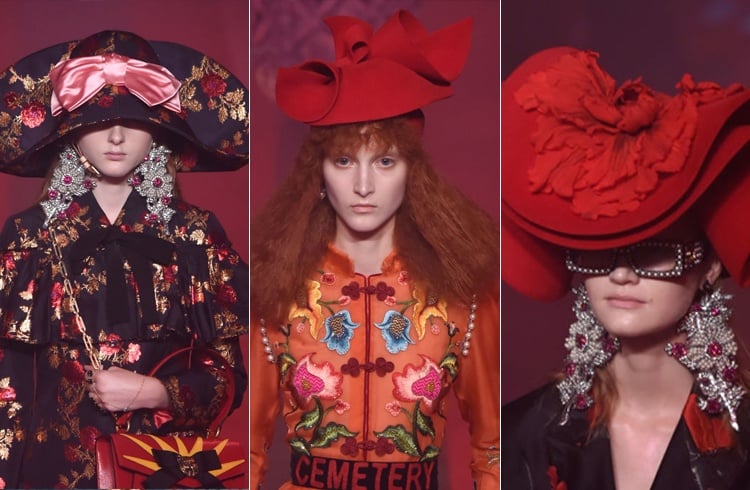 Versace
The label had invited Selena William as their front their front row guest list – so they chose to discount on the black-leather trimmed suit situation that got them all the applaud last season. They switched it up with a more sport look complete with figure hugging Tees, tight leggings, asymmetrical dresses and track pants.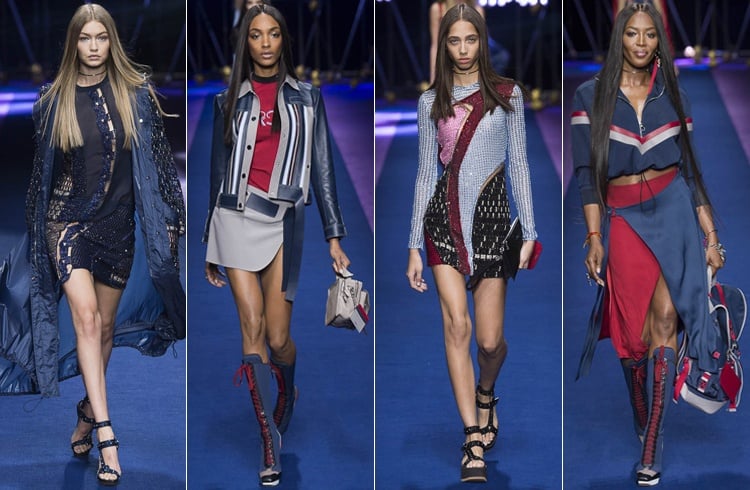 Roberto Cavalli
The era of hippy 70s is a source Peter Dundas hugely draws inspiration from – it is no more a news. Continuing with the tradition he took us to a journey to Morocco – that is how he transformed his stage. His collection suited the theme displaying amply patchwork and floral cuts.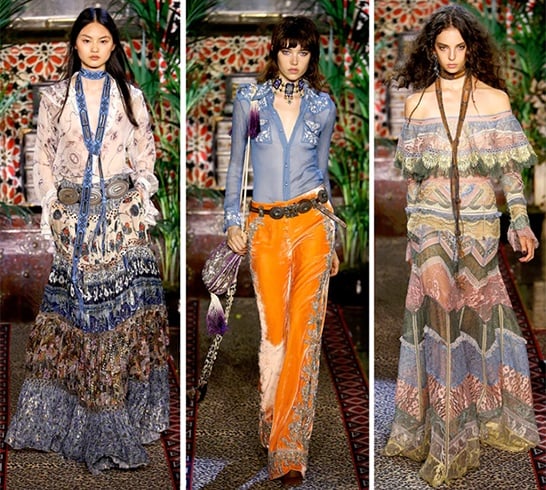 Diesel Black Gold
Designer Andreas Melbostad on the other hand looked at the 90s for inspiration. Multi-layers skirts with cropped bomber jackets in the palest shades were his presentation.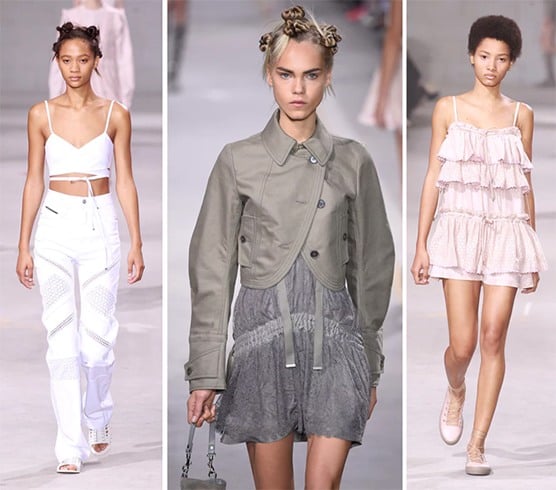 Milan Fashion Week – On The Street
While these top designers ruled the ramp, the style on the streets of Italy's fashion paradise was not dull either. A line skirts and jackets took the center stage among the highly polished looks. The patterns were vibrant and we observed a special love for collars and sweatshirts.
[Also Read: Milan Fashion Week 2014 in Posh Spice Shoes: Join the Flat Bandwagon]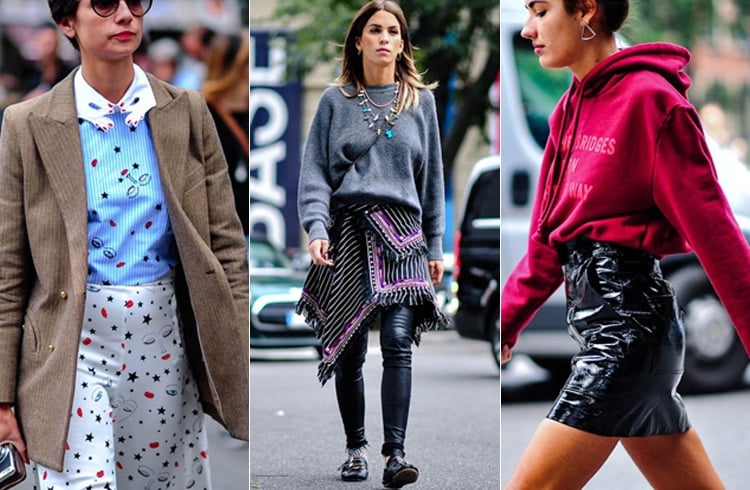 Front Row And Party Style
It turned hard for us to decide if the heat was more on the street or on the front row studded with celebs. The party scene was not very cold either – would you have expected that, anyway?
Sofia Richie doesn't look too heartbroken after her "break-up" with the Biebs, or does she – well, hope she's all cheered up now. Honestly though, do we even consider that 2 weeks something a relationship – we all have had pimple marks for longer.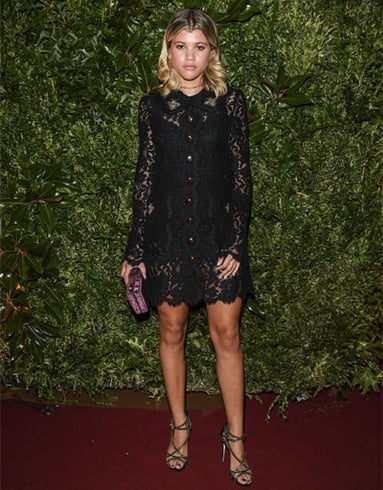 What's with Milan Fashion week and Justin's exes? All them upto some secret vengeance? Look at Hailey Baldwin rocking that revenge body already.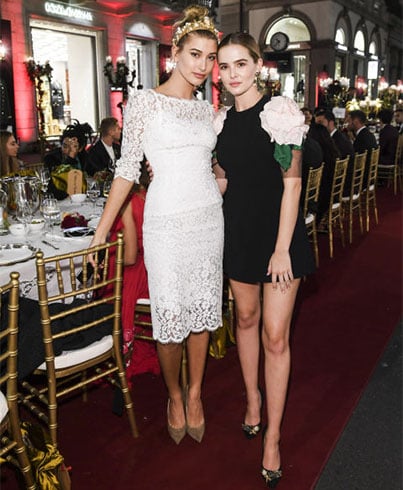 Zoey Deuth was also one of the esteemed guests at the Dolce&Gabbana show.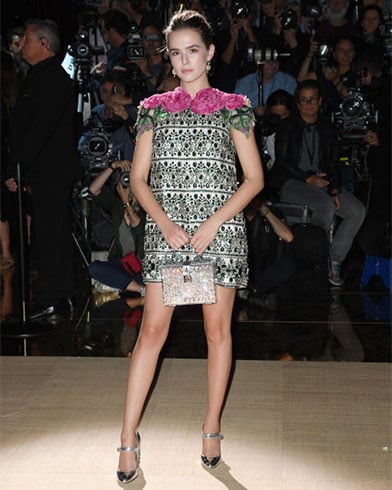 Caroline Vreeland was spotted at the Versace display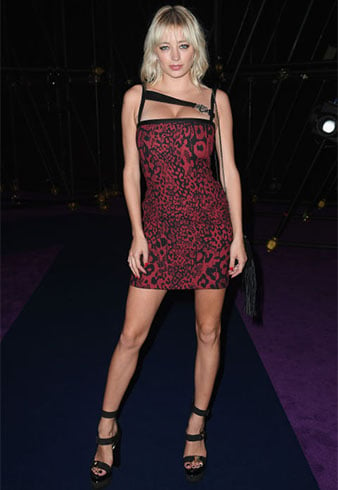 Olivia Palmero was another among Versace's high profile guests.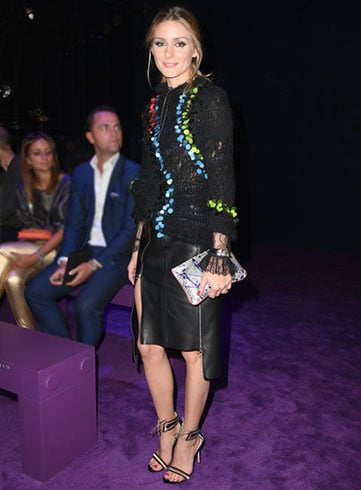 And, as we guess, the most values guest of the evening was Serena Williams, for they designed their entire line around her persona.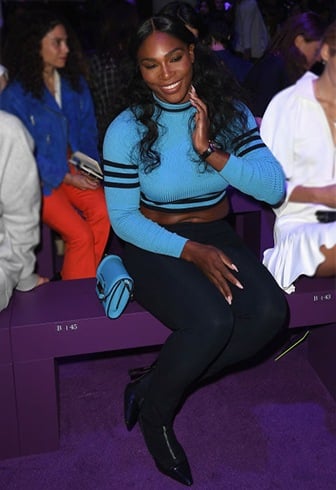 Aren't we just in love with Gala Gonzalez's patterned skirt that she threw in to attend Prada.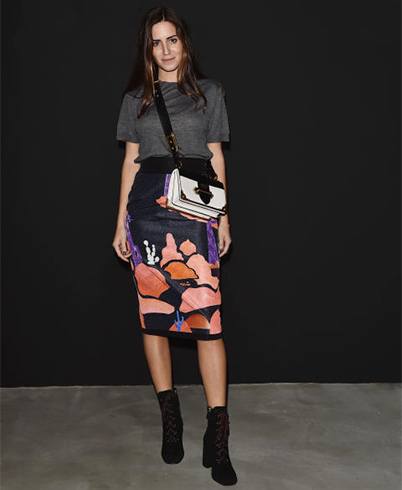 Not sure why guests chose florals to Prada, like Gala, Jessica Chastain was spotted in a floral number too.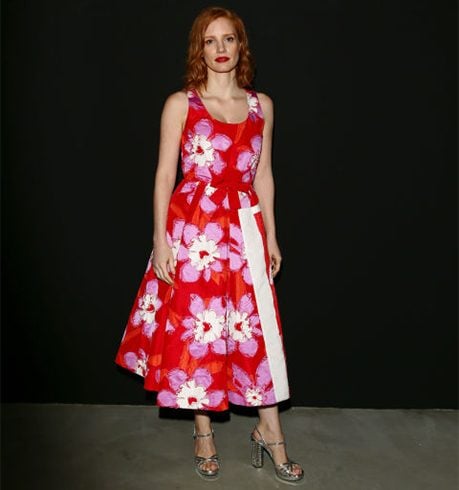 Singer Ellie Goulding seem to have fun at Fendi.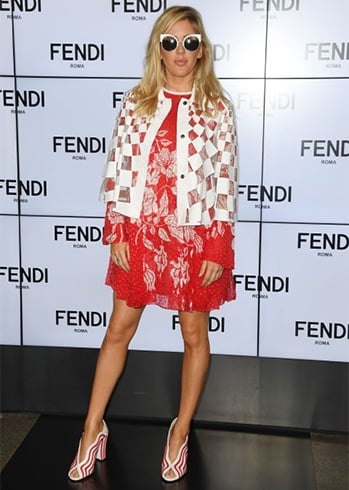 That's our cover of Milan Fashion fiesta. We are on our toes getting you all the news from Paris, the final destination of Fashion Weeks. Till then, you guys keep it stylish!
Images Source: elle, pinterest