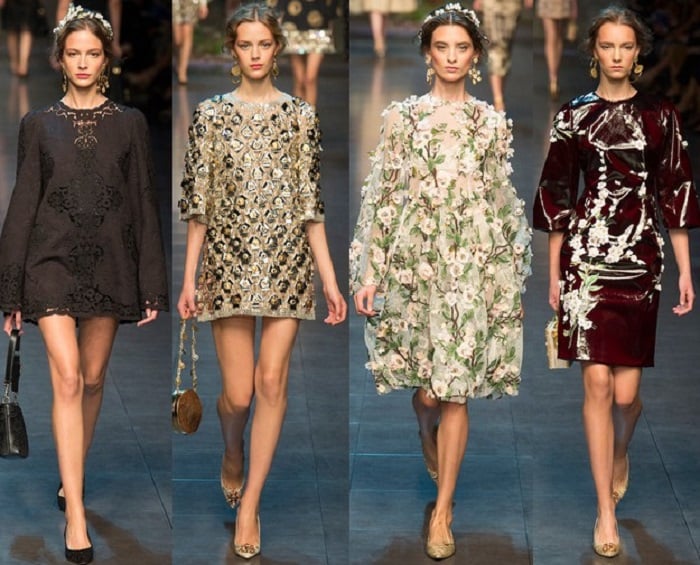 The popularity of flat shoe trend is no more to be questioned, as it has been in constant motion for over three years now. The single-sole is now at it's highest point, thanks to Victoria Beckham's emerging new style trend. On the other hand, fashion runways have never seen so many flat shoes – both on and off the runway, as it's happening at Milan Fashion Week Autumn/Winter 2014.
[Also Read: Italian Fashion]
Even though the trend of heinous towering hooker heels continues to dominate, the fast emerging new styles in flat shoes are also in much demand now. From Birkinstocks and sneakers to brouges and 90's flatforms; they are now commonplace.
While London fashion runways went for a casual mix with the flats, it was different with Milan –  the distinctively uber-glam iota of the fashion carousals.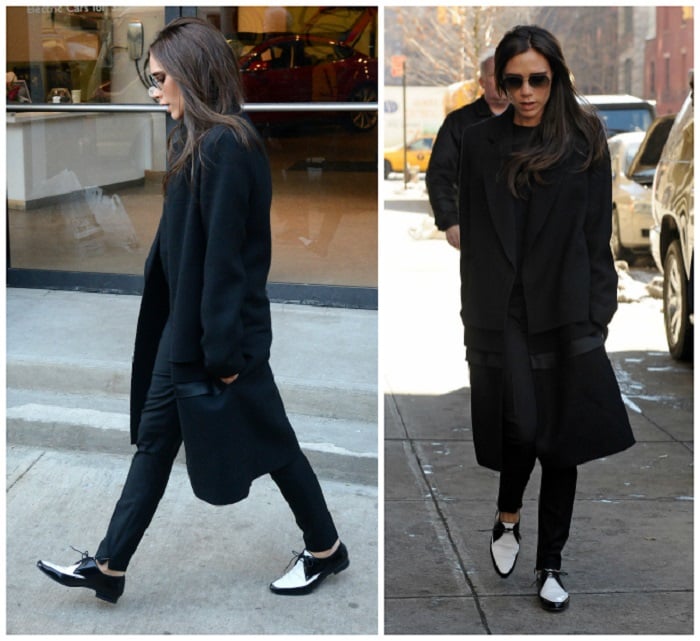 It seems Milan Fashion Week 2014 is in Victoria Beckham's shoes. After Posh Spice was seen strutting in flats on the streets of New York and having sent her models in flat at the New York Fashion Week, the Milan Fashion Week Autumn/Winter has ditched the towering heels only to embrace flats this time.
Here is the full story –
The Victoria Effect
It's nothing new that whatever Posh Spice dons immediately becomes a trend, which spreads like wildfire across all the fashion circuits of the globe. After being caught by the paparazzi wearing chic brogues, she has certainly sent a message to the fashion enthusiasts that let's take a break from the towering painful heels and sneak into flats which are comfy and ultra-stylish.
[Also Read: Shower Shoes]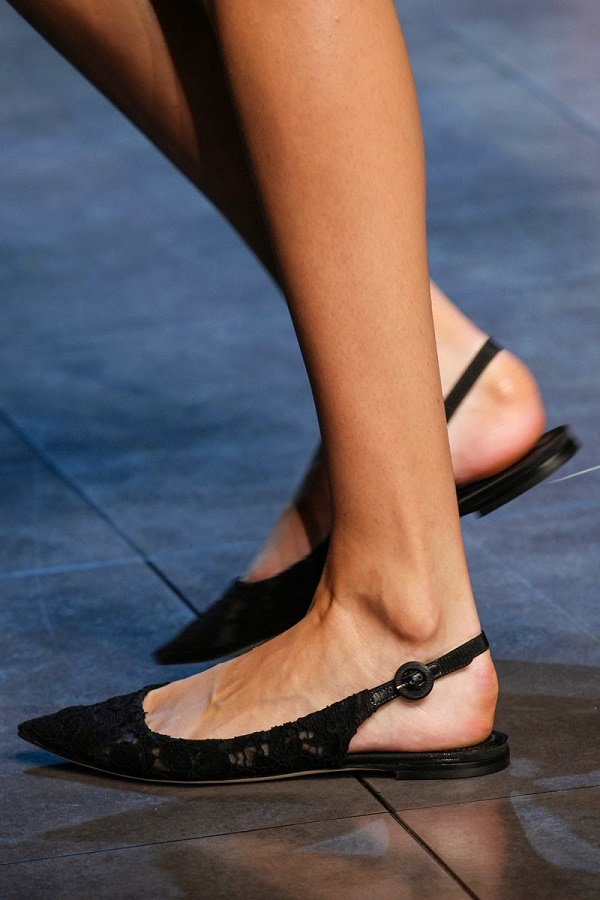 Her intentions were further confirmed, when Posh sent down her models in flats at the New York Fashion Week early this winter. As the Spice gal is hot footing a new trend, the designers at Milan have taken her style quotient quite seriously. Even Dolce & Gabbana was seen showcasing their models in an array of flat shoes at the AW14 fashion show.
Even other leading fashion houses including Marni and Giorgio Armani have also offered flats as the answer to the upcoming spring/summer shoe style.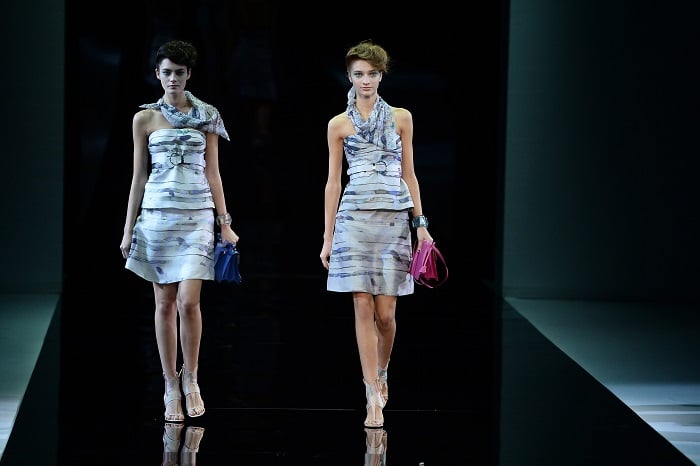 Giorgio Armani's models were seen strutting at the backstage and on the runway on flats, in classic black velvet flanked by the timeless white and occasional punch of silver elements.
[sc:mediad]
Trussardi, the legacy left behind by the late Italian fashion designer Nicola Trussardi, also sent down their models in androgynous flats. Their models dominated the ramp in monochrome brogues accentuated with gold buckles and fringing.
Her rendezvous with flats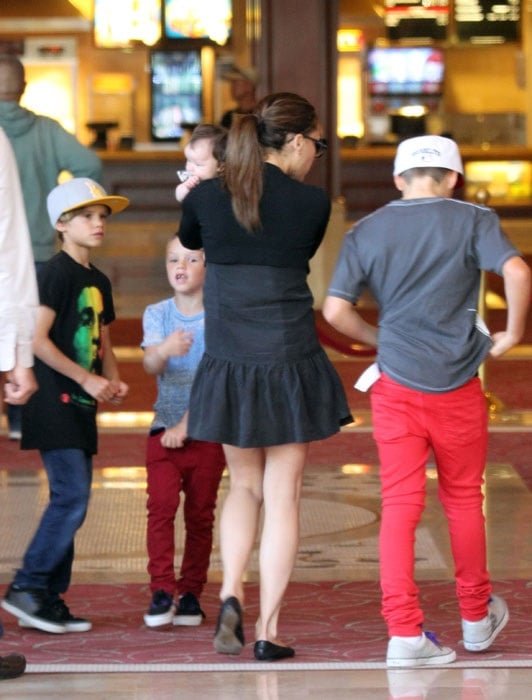 It's quite surprising to see Beckham in flats, as she had once said, "I can't concentrate in flats" and that she hated ballet shoes he most. Perhaps even she needed a change from the same old trend she has been donning for years.
However, it's not that she has embraced the flats this year, but it all started in 2011 when the pouty designer was pregnant with her daughter Harper Seven and slipped her disc following her caesarean. The singer turned designer was in such a pain that doctors had asked her to forget the heels till she fully recovered.
While she had no other option except for agreeing to doctor's suggestions in 2011, it seems she has actually started liking the flat shoe trend 3 years later.
Other celebs who joined the flat bandwagon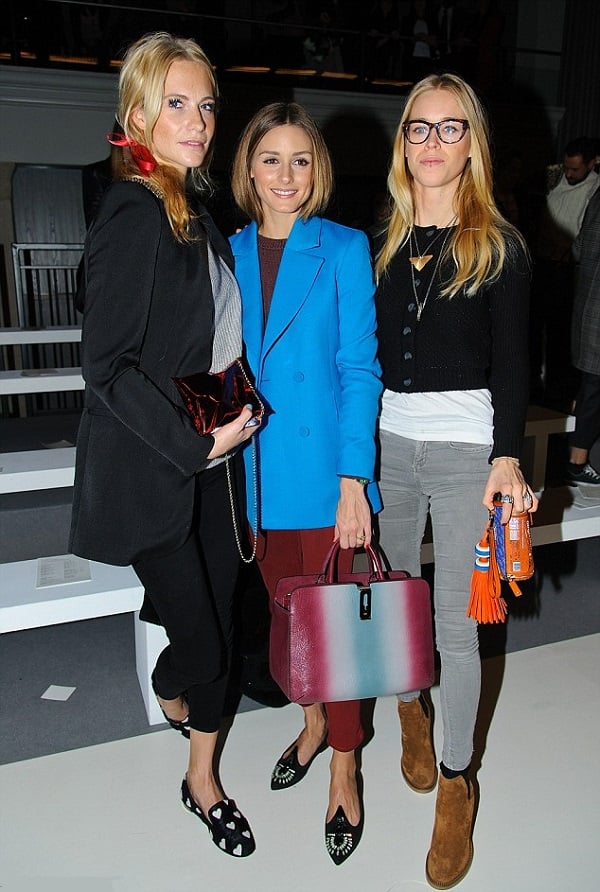 Not only the fashion designers but even some celebrities are also seen following the footsteps of Posh Spice, including Poppy Delevingne and Olivia Palermo who opted to wear sensible flats at the Anya Hindmarch show this season.
While socialite Poppy Delevingn was seen wearing heart printed calf-hair slippers from Burberry priced at £350, Olivia was donning a black Aladdin-inspired jewel-encrusted slippers.
Even Alexa Chung, who is considered to be always one step ahead in fashion, was seen in long championed flats at London Fashion Week early this month.
The Chaerlotte Olympia's kitten flats have become quite popular among the celebrities, right from Alexa Chung and Fearne Cotton to Beyonce.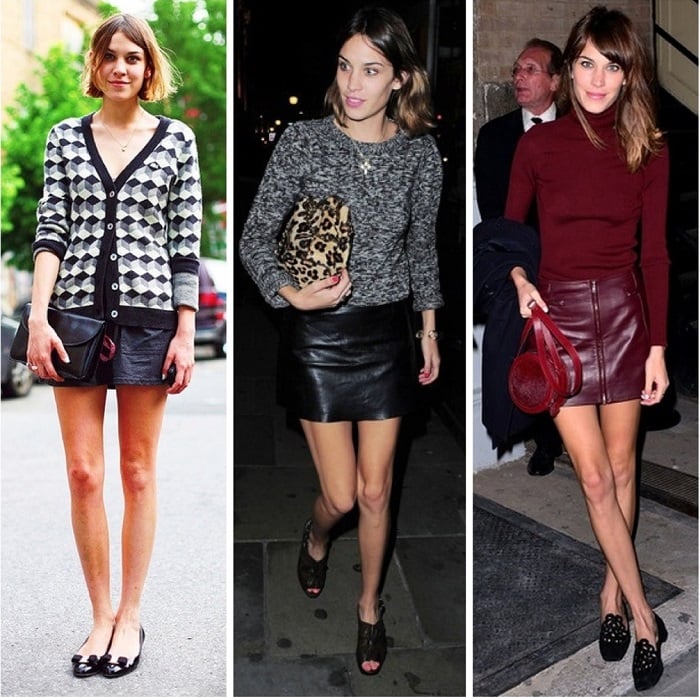 The Queen of Flats, Alexa is definitely an ambassador of flats, as she has ditched the high heels for flats for almost event and outing this year.
This is what Alexa had to say,
"I think here has always been a bit of a taboo about how flats can't be flattering, but with the right trouser leg length or skirt length, this can actually be an incredibly flattering shoe and make anybody's legs look longer. Bring on the flats I say and the sooner the better."
While all the dedicated stiletto wearers are leaning towards flats, you can too flow with the trend by picking a style that best suits your outfit and mood.
Hope you enjoyed this FLAT post!
Stay tuned for more fashion updates!!