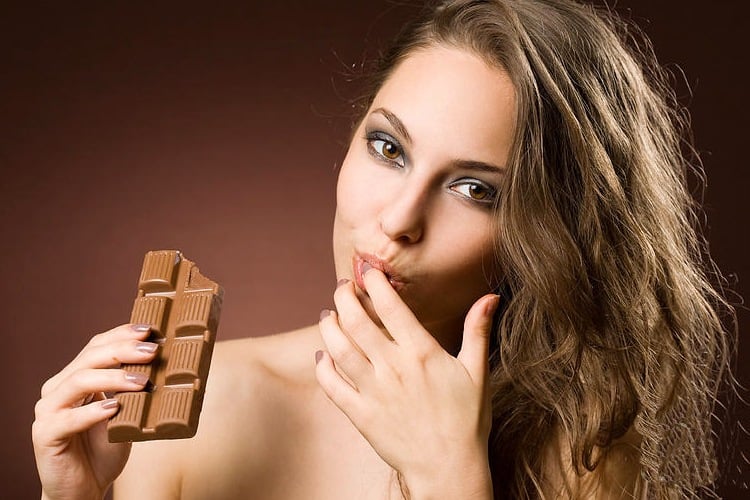 Who doesn't love yummy, delicious chocolates? Rich and dark or milky and smooth, whatever be it, Chocolate is one treat that takes us to exotic and heavenly places by melting in the mouth. It's the one delicacy that is largely picked to express deepest love and care. And here we have a day i.e. the third day of Valentine's week solely dedicated to the candies and is celebrated with great joy by all the age groups.
Wondering how you are going to celebrate this dear day? Stay right with us and know the themes and tricks to impress your loved ones
Let's begin with How to Dress on Chocolate Day – #HappyChocolateDay
This season of love, dress up in your finest no matter where you end up spending your evening. We women definitely love to grab every chance to get all dolled up and stun our loved ones. Here are a few suggestions, take a look-
1. Look as delicious and yummy as chocolate in a brown-colored outfit. Pick the style that suits you, a frock, an Anarkali or a shirt dress, etc. Add contrast-colored heels and sparkling accessories to light up the look.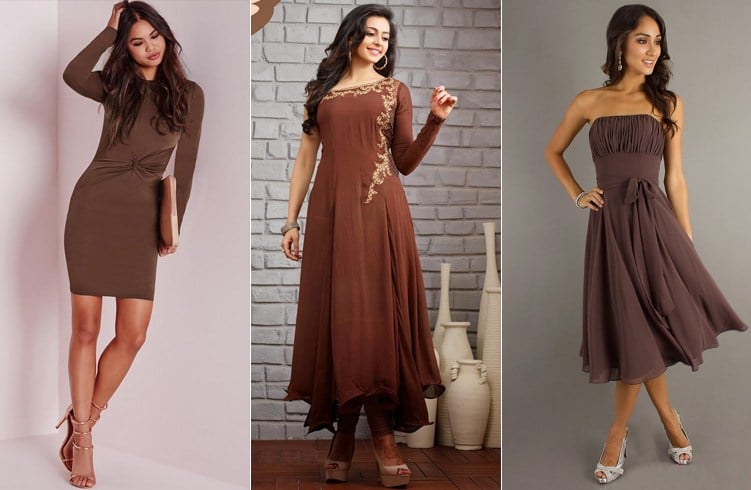 2. If you are not into browns and are more of a vibrant person, pick a candy-colored outfit. It can either be a multicolored style or a solid toned style. Look fruity and candy-like for your evening this season and seize everyone's attention.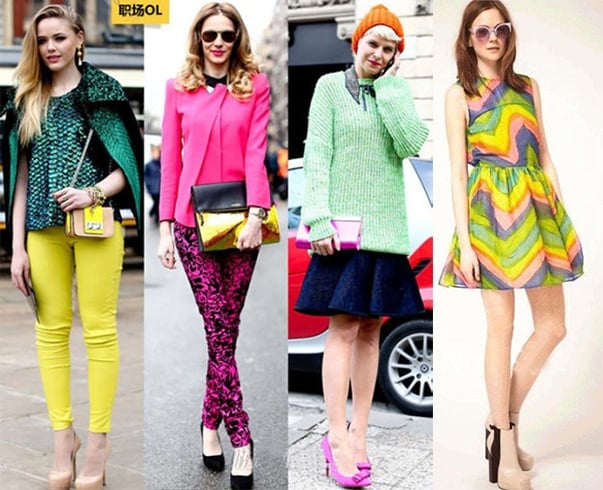 3. One more fascinating concept is to showcase your love for milky chocolates or choco chips in a brown and white dotted dress. Spice it up with accessories or go the elegant style with minimum frill.
Best Chocolates to Impress your Valentine
In this world full of chocolates, we agree that it's hard to pick a specific one to surprise your partner. And hence to ease your confusion, we have here few mouth-watering suggestions-
1. Lindt & Sprungli
Most commonly known as Lindt, it is Swiss-based chocolate that drives one to insanity with its quality of taste. Lindor is the perfect pick for the chocolate day to gift your loved one. It is a truffle ball that has a hard chocolate shell and smooth chocolate filling. With different flavors and themes, this is one of the best chocolates that will make your partner spell the magic words. You know what we mean!
2. Hershey Chocolates
Indulge yourself and your partner in the rich dark chocolate of North America and sweeten your memories. Though there are numerous Hershey products like milk chocolate, Krackel bar, chocolate chips, etc., we love the Kisses. It is a small bite-sized conical piece of chocolate that seems very apt to present to your valentine.
3. Ferrero Rocher
Pick this lovely Italian spherical chocolate that every individual long to bite in and make your evening more heavenly. Treat your love with this hazelnut rich ball of delight and get him love-high.
Best Joke's To Make Your Valentine Laugh
Tickle your partner into laughs with these funny jokes-
Warning- Chocolates can make your clothes shrink!!
Chocolate comes from cocoa, which comes from a tree, that makes it a plant. Therefore, chocolate counts as salad.
I'd give up chocolate but I'm not a quitter!!
Why fall in love, when we can fall in chocolate instead.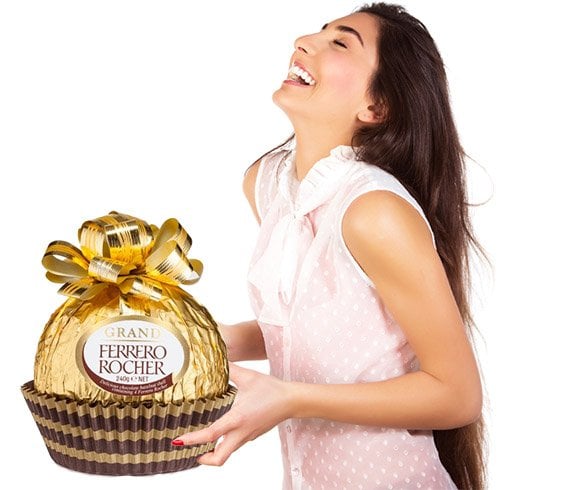 Quotes About How to Make Your Valentine to Think About You
Near or far, make your valentine think of you every time he sees a chocolate by quoting these lines-
If you can't remember my name, just say chocolate…I will turn around.
Chocolate says 'I Love You' much better than words.
When we don't have words, chocolates can speak volumes!
Best Gift Ideas to your Valentine
Now that you have dolled up, prepared yourself to make your guy laugh, and make him fall in love with your words, it is time to decide what to gift your valentine.
[Also Read: Propose Day]
It would be totally romantic and beautiful if you carry assorted chocolates mentioned above in a beautifully wrapped box, a bunch of flowers and a personalized gift like a keychain, a mug, shot glass or personalized photo frames.
Now that you loyally stayed with us through the article and picked the cues, we hope you celebrate Chocolate Day with your sweet love in the most delicious way this season!