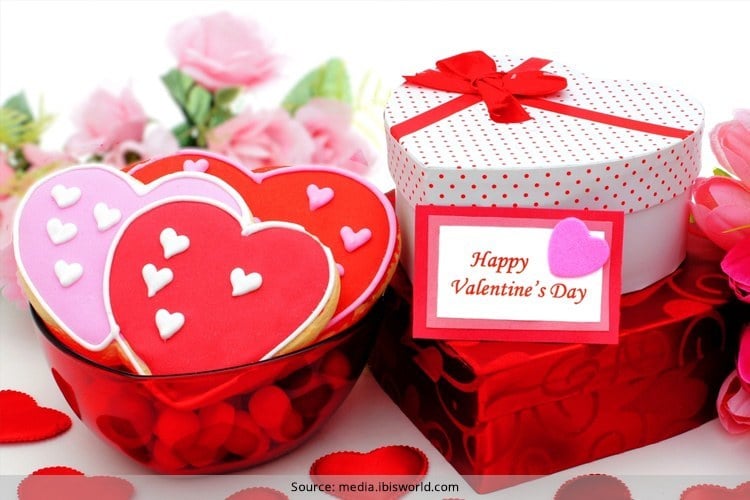 Get into the mood for love with some interesting facts about the sweetest and the most beautiful day – Valentine's Day. This edition is all about facts related to St. Valentine's Day. All facts beginning from why roses are so popular, the most popular love knot, and how many candy hearts are produced every year to how many single men are actually out there?
With Valentine's Day just around the corner, chances are you have a thing or two to learn about love. Do have a read to find out surprising statistics and unexpected info about this holiday!
Before going through the fun facts, here is a sneak peak about how it all started and history –
When did it all start?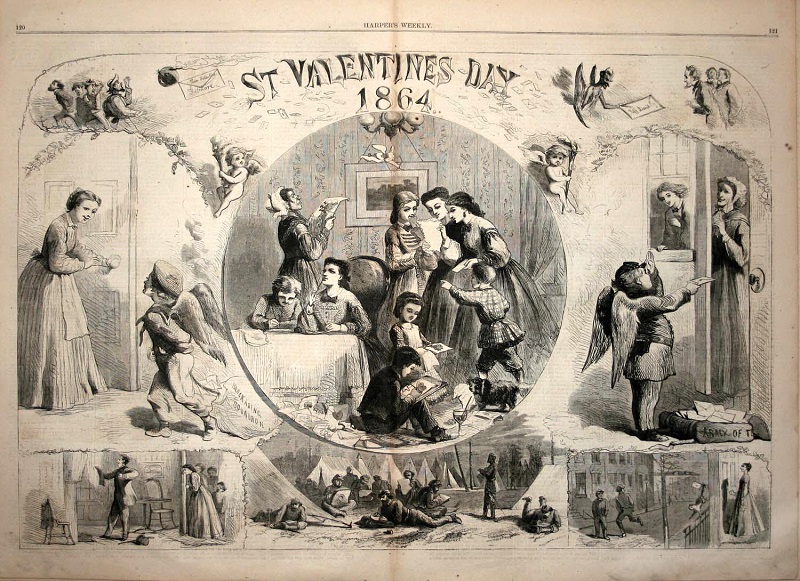 There are several theories related to the origin of Valentine's Day, but the most popular one dates back to the Roman era during the reign of Claudius II, 270 A.D. As per the findings, Claudius, the then Roman Emperor didn't want men to marry during war as he believed bachelors made better soldiers.
Bishop Valentine opposed his belief and performed secret wedding ceremonies. When caught red handed by the Emperor, Valentine was jailed and then executed on February 14. While in jail, St. Valentine used to write love notes to the jailor's daughter, signing it as, "From your Valentine."
Here is some more Valentine's Day related history!
1. The oldest surviving love poem till date is written in a clay tablet from the times of the Sumerians around 3500 BC.
2. In honour of Juno, the queen of the Roman gods and goddesses, the ancient Romans celebrated the Feast of Lupercalia on February 14. The queen Juno was also worshipped as the Goddess of Women and Marriage.
3. In medieval times, the X symbol became synonymous with the kiss. People, who didn't prefer to sign their names in their love letters, ended an X. The X was then kissed by the witness as an acknowledgement to show their dedication towards love. Hence, XOXO.
4. Girls of the medieval times ate bizarre foods on St. Valentine's Day as they believed they would get married to the ones they loved.
5. In the Middle Ages, unmarried men and women made chits of their names and put them into a bowl. Then each of them picked one to know who would be their Valentine. They would then would pin those names on their sleeves for a week. The origin of the expression "To wear your heart on your sleeve" is believed to be hugely inspired from this bygone practice.
6. It was in 1537, England's King Henry VII officially declared February 14 as a holiday in honour of St. Valentine's Day
The historical significance of chocolate day – In 2016, Chocolate Day is on 9th February 2016.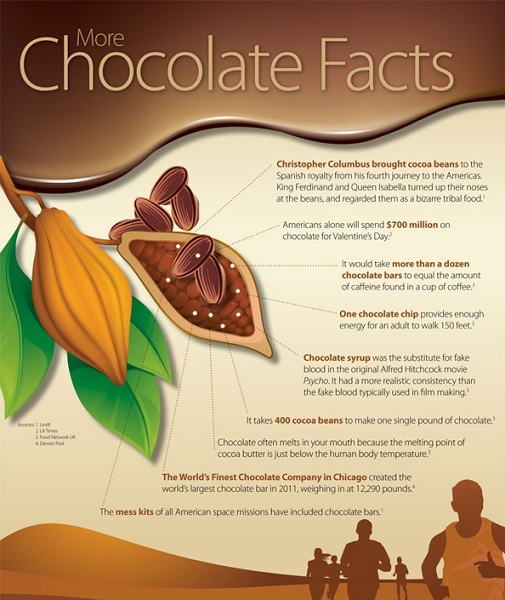 7. Did you know Richard Cadbury had produced the first box of chocolates on Valentine's Day in the late 18th century?
8. More than 36 Million heart-shaped boxes of chocolate are sold for Valentine's Day each year.
9. Casanova, who is considered as "The World's Greatest Lover," ate chocolate to make himself virile.
10. Physicians of the 18th century commonly advised their patients to eat chocolates if they suffered a heart-break.
11. Over $1 Billion worth of chocolates are purchased for Valentine's Day in U.S. itself.
Flowers – In 2016, Rose Day is on 7th February
12. Did you know 189 Million stems of roses are sold in the U.S. on Valentine's Day?
13. 73% of the people who buy flowers for Valentine's Day are men and the rest 27% are women.
14. 15% of U.S. women send themselves flowers on Valentine's Day.
Significance of rose on Valentine's Day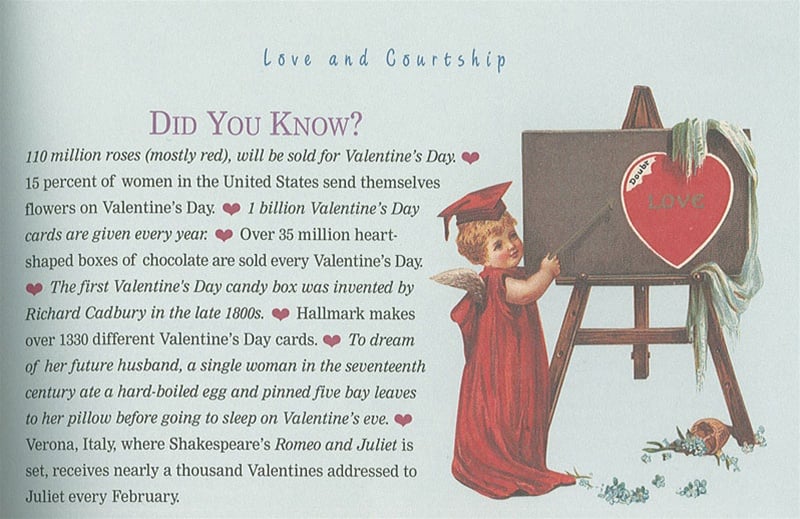 15. The red rose was the favorite flower of Venus, the Roman Goddess of Love.
16. Since the color red stands for strong romantic feelings, red roses therefore are considered as the symbol of love.
17. California produces 60% of American roses, but most of the flowers sold on Valentine's Day in the U.S. are imported from South America.
18. Approximately 110 Million roses, mostly red, are sold and delivered during the Valentine's Day week.
Valentine's Day and Greeting Cards
19. 145 Million cards are sold – As per the U.S. Greeting Card Association, approximately 145 Million cards are sent in the U.S. every year on Valentines Day, followed by Christmas with 1.6 Billion cards. Mother's Day bags the third position with 133 Million cards being delivered annually.
20. 85% card customers are women – 85% of people, who buy cards are women in contrast to men who prefer flowers over cards for Valentine's Day.
21. 50% cards purchased one week ahead – Over 50% of all Valentine's Day cards are purchased a week prior to 14th February, making Valentine's Day a procrastinator's delight.
22. Teachers get maximum of cards – Interestingly, teachers receive the most Valentine's Day cards, followed by children, mothers, wives, sweethearts and pets.
More fun facts about Valentine's Day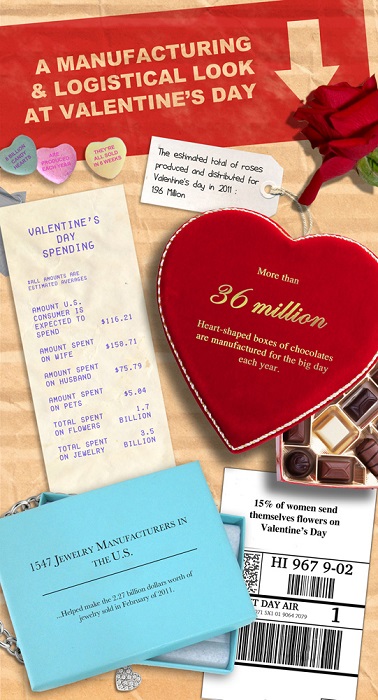 23. Did you know: 220,000 marriage proposals are made on Valentine's Day every year
24. 1000 letters for Juliet – Every year on Valentine's Day, the Italian city of Verona, where Shakespeare's lovers Romeo and Juliet lived, receives about 1,000 letters addressed to Juliet.
25. Valentine's Day celebration – Apart from U.S, Valentine's Day is also celebrated in Canada, Mexico, Australia and European countries like Denmark and Italy.
26. Monument of Love – The best monument of love in the world is the Taj Mahal of India. It was built by Mughal Emperor Shahjahan as a memorial for his wife.
27. Meaning of Love Knot – A love knot is regarded as symbol of undying love, as its twisting loops have no beginning and no end. In old days, they were made of ribbon or drawn on paper to prove one's eternal love.
28. Even pet owners celebrate – About 3% of pet owners in the world give Valentine's Day gifts to their pets.
29. No plans till V-day -In the U.S, 64% of men do not make plans in advance for a romantic Valentine's Day with their sweethearts
30. Men spend double than women – On average, men shell out $130 each on candy, cards, jewelry, flowers and other gift items on 14th February as compared to women, who spend half the amount men spend.
31. About 8 Billion candy hearts are produced every year, which is enough to be laid from Rome, Italy to Valentine, Arizona 20 times and back again.
32. 1 Billion cards get exchanged – About 1 Billion Valentine's Day cards are exchanged in US each year. That's the largest seasonal card-sending occasion of the year, next to Christmas.
33. First official love poem – The oldest known official valentine poem was written in 1415 by Charles, Duke of Orleans, to his wife while he was imprisoned in the Tower of London following his capture at the Battle of Agincourt.
34. Japan's love day – In Japan, Valentine's Day is usually the female's responsibility. White Day, on March 14th, is the man's turn to reciprocate.
35. About 6 Million couples get engaged on Valentine's Day.
Hope you enjoyed this special edition!
Happy Valentine's Day!!