Apart from all the gym workout you do and the right diet you follow, it is important that you help detox the liver and also the body from LDL and other toxins. This is why dietitian worldwide suggest the consumption of various types of herbal teas for weight loss. Without much ado, here are types of herbal teas for weight loss that can help you healthily lose an inch or more successfully, without overdoing it- no one likes an anorexic figure you see!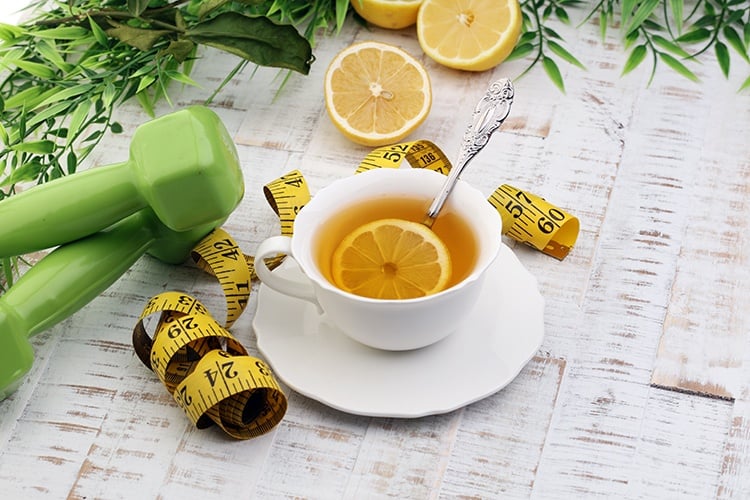 Types Of Herbal Teas To Drink for Weight Loss:
Take a good look at what research has to say with these best teas to drink for weight loss.
Experts from Science Daily opine "Green tea extract in tandem with an additional compound could be effective for body weight control and type 2diabetes, a new study in mice indicates. Evidence has shown that green tea extract may be an effective herbal remedy useful for weight control and helping to regulate glucose in type 2diabetes."
Researchers Have Spoken, Now Let's Check With The Teas:
After all that reading on herbal teas that help with weight loss, we sure are thirsty for the brew, so here are five teas that can actually help you lose weight the healthy way.
[Also Read: Ajwain Water For Weight Loss]
1. To Lose Weight And Boost Metabolism, Green Tea Is The Best:
Green tea has most research says helps unlock the stubborn fat cells, and should be drunk an hour before you hit the gym or have a meal. This is because, green tea helps burn fat fast with the turbocharge effects it has on the fat cells. It is said that four to five cups a week can help with weight loss, provided the participant engages in at least half an hour of cardio sessions at home or at the gym each day. Catechins, a compound found in green tea helps blast the fat cells in the body and adipose tissue too, which helps trigger the release of fat cells and fat from the belly. It also helps speed up the liver's capacity of turning the unwanted fat into energy, which the body needs. This is why green tea rates as number one on the herbal weight loss teas.
[Also Read: How Many Cups of Green Tea a Day?]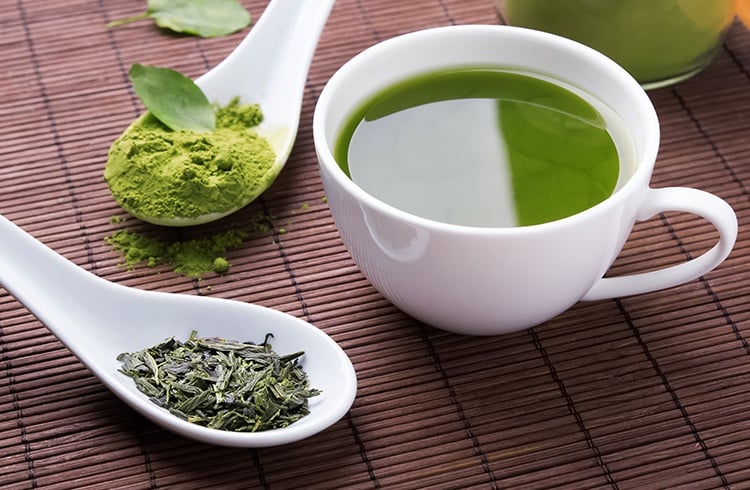 2. Boost Metabolism And Loose Weight With Oolong Tea:
The Chinese knew best why oolong tea was most important to have daily, and they stayed healthy too, thanks to the metabolism boost they got with this tea. Also known as BLACK DRAGON, oolong tea is light and with a floral taste, much like green tea- plenty of catechins in it and aids in losing weight, especially around the belly and the thighs. Oolong tea helps metabolise the fats or the lipids in the bloodstream too, says researchers from the Chinese Journal of Integrative Medicine. A six week study conducted by them proved that the participants that had oolong tea on a regular basis, lose more pounds than those who did not.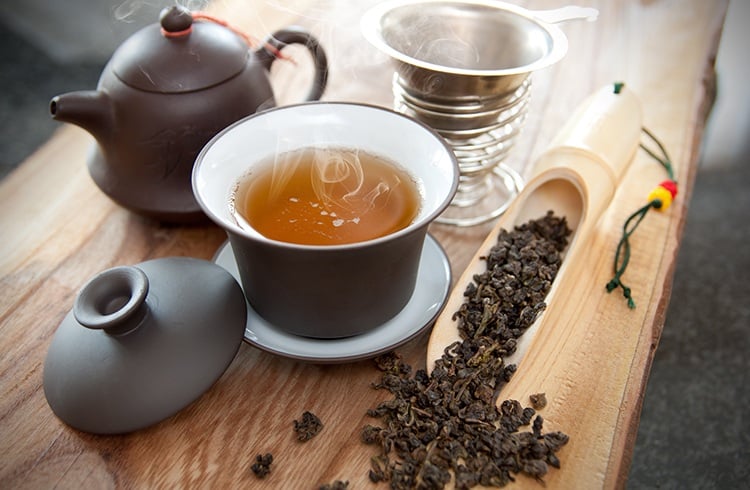 3. Refreshing Mint Tea For The Summers:
Mint as a herb is medicinal and also known to refresh the senses, which is why a cup of mint tea is a must to consume each day. In addition to that, soothing mint tea could also help you skinny up and very soon. Aromas can help the body lose weight, which most ancient science journals say. This is because there are certain aromas that can suppress your food cravings and appetite overall. Expert research and studies from the well-known Journal of Neurological and Orthopaedic Medicine prove it to the world that sniffing mint every two hours helped many lose weight. You may add fresh mint leaves to your tea and sip it twice a day or add a few drops of peppermint oil to your tea, your pillow case or maybe on a candle- the aroma let out would work, even if peppermint drinking tea for weight loss isn't fancied by you.
[Also Read: 10 Amazing Fenugreek Tea Benefits]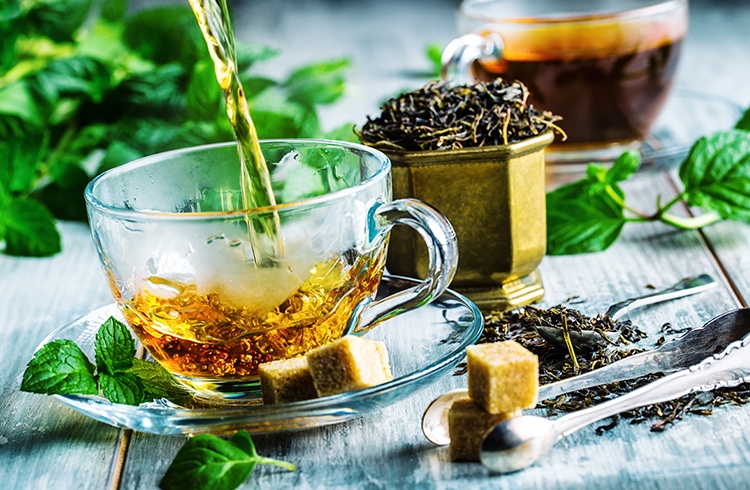 4. White Tea Doesn't Allow The Birth Of New Fat Cells:
Stopping the birth of fat cells anew in the body, is what would actually stop fat from forming in our bodies. Since white tea is naturally dried under natural sunlight, the product you receive is less processed and with plenty of antioxidants in it- much more than what green tea has- polyphenols wise. Research shows that white tea indeed can help boost metabolism and especially lipolysis. Lipolysis is the fat breakdown on the body. Another reason why white tea is important to have, is because the formation of new fat cells or adipogenesis doesn't stand a chance.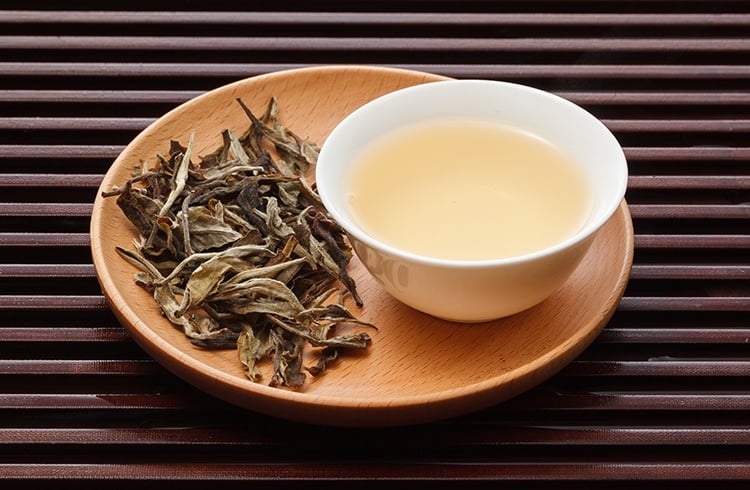 [sc:mediad]
[Also Read: O Blood Type Diet ]
5. Beat That Hunger With Rooibos Tea:
Rooibos tea comes from the red bush plant which is native to south Africa. Rooibos tea is best to help beat belly weight, and thanks to the amounts of aspalathin which is a flavonoid in it, rooibos tea works wonders on helping the body lose weight; helps with de-stressing too, bringing down hunger pangs, cutting down the fat storage in the body as well. Rooibos helps the body lose weight for sure, but can also boost metabolism and strikes away insulin pangs too.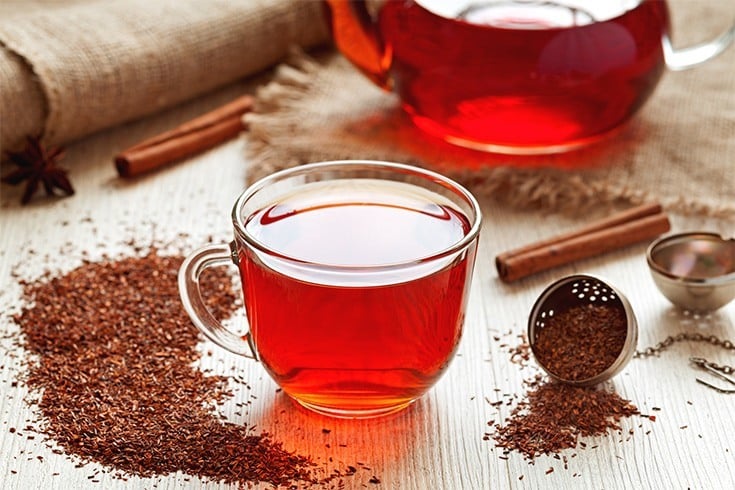 Here were the best of five types of herbal teas for weight loss benefits; go fix a brew for you!