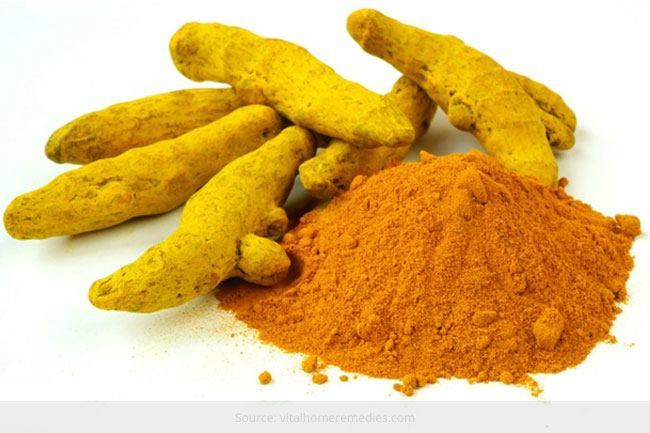 Turmeric, with its scientific name Curcuma Longa, and 'Haldi' in India, has been one of the widely used antiseptic supplements in our country since time immemorial. And this grandma-quick-fix has been given a green signal by medical experts as well, for its major health benefits. Let's go through the top 10 benefits of turmeric and how to use it as a healing drug. Read on!
1. Bioactive compounds of turmeric have powerful medicinal properties
Turmeric is used in almost all Indian curries, that not only gives the food a tinge of yellow, but also acts as an anti-oxidant when consumed. The curcumin of the curcuminoid compounds present in turmeric is one of the essential medicinal properties. Curcumin comes with anti-inflammatory and anti-oxidant properties that contribute largely in fighting against several health ailments.
2. Curcumin in turmeric works as a natural anti-inflammatory compound
This anti-inflammatory compound present in turmeric helps in preventing foreign substances, apart from repairing damage. Anti-inflammatory compounds is essential or else harmful pathogens like bacteria would take complete control of our body, thereby killing us to death.
Curcumin plays a major role in fighting against heart disease, metabolic syndrome, cancer, Alzheimer's disease etc.
3. Turmeric boosts the anti-oxidant expanse of the body
Oxidative damage that involves hyperactive molecules with uneven electrons and free radicals is one of the major reasons for ageing and several other ailments. While free radicals react with fatty acids and DNA; the highly reactive molecules endure toxic effects such as damaging macromolecules, including lipids, proteins and nucleic acids.
Turmeric helps in boosting anti-oxidant properties that protect our body from such free radicals by neutralizing them due to its chemical structure. Besides, turmeric also boosts the body's anti-oxidant enzymes.
4. Turmeric improves brain functions and reduces risk of neurological diseases
While earlier, scientists believed that neurons were not able to divide and multiply post childhood; recent research disagrees to this belief.
A specific type of growth hormone known as Brain-Derived Neurotrophic Factor (BDNF) helps in development of neurons but decreased production of this hormone leads to several brain related diseases including Alzheimer's disease, depression etc.
Curcumin present in turmeric boosts the production of BDNF, thereby supporting the growth of neurons.
5. Curcumin lowers the risk of heart disease
Latest reports suggest heart disease is the largest killer in the world today, with most of the medical deaths occurring due to the same.
Curcumin present in turmeric greatly helps in preventing the risk of heart diseases. It boosts the function of endothelium (a fine layer of flat cells across the closed internal spaces such as the internal part of blood vessels and lymphatic vessels). The dysfunction of endothelium greatly contributes in heart disease as it alters blood pressure, causes blood clotting and other factors that drive heart strokes.
[sc:mediad]
Curcumin helps in boosting endothelial function, whilst reducing inflammation and oxidation.
6. Turmeric prevents cancer
Cancer which is still the biggest challenge today for medical science can be now prevented by consuming turmeric, if sources are to be believed.
Scientists have found out that turmeric reduces angiogenesis that encourages new blood vessels in tumors and metastasis that boosts cancer. Besides, curcumin also contributes to the death of cancerous cells.
7. Curcumin present in turmeric also treats Alzheimer's Disease
It is one of the most common neurodegenerative diseases in the world. While there is still no effective treatment invented yet for this disease, turmeric can naturally heal Alzheimer's. The curcumin helps in clearing off Amyloid plaques, a buildup of protein tangles that cause this disease.
8. Curcumin present in turmeric treats arthritis.
9. Turmeric helps fight against depression.
10.Turmeric slows down the process of ageing.
So those were the top 10 benefits of turmeric and how to use it as a healing drug. Hope this helps!