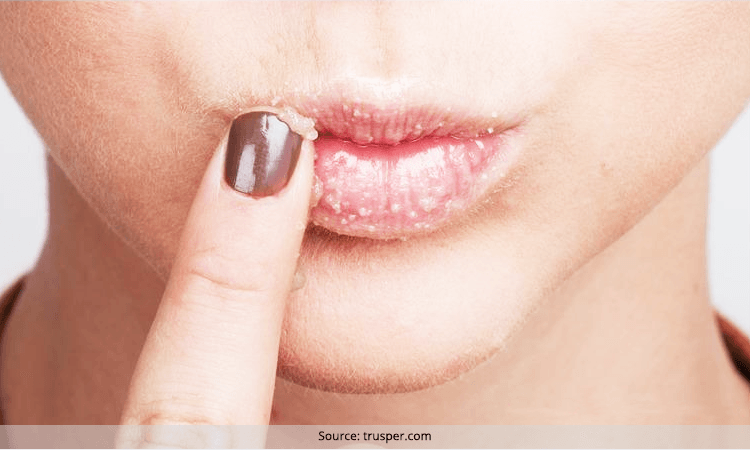 Well, like you guys we got fed up of spending thousands on those expensive lip scrubs available at the stores. So we decided to Do-It-Ourselves at home. Here are 5 DIY Lips Scrubs you should try at home, to get yummyliious lips like Kylie Jenner.
1. Homemade Honey Sugar Scrub
We made a lip exfoliator with the ingredients most commonly available in the kitchen. It is easy to make and gives relief from chapped lips. Here's how you make it:
Ingredients:
1 Tbsp oil of your choice (olive oil, almond oil or coconut oil. )
1 Tbsp of sugar
1 spoon of honey
1 drop of food colour
1 drop vanilla essence
1 small container (if you want to use to store it for future use.)
Directions:
In a container, mix sugar and oil well. Add honey and Vaseline and mix again. Add food colour and essence. Store the container in the fridge for future use.
2. Coffee scrub
We love our daily dose of caffeine and so much so that we have decided to include in our lip scrub as well! It is easy to make, you can find ingredients in the pantry but the biggest benefit is the caffeine in the coffee is good for rejuvenating skin, making it healthy. Make sure to not swallow it as it has a bitter after taste.
Ingredients:
1 spoon of coffee grinded coarsely
1 tbsp of olive oil/almond oil or any oil of your choice
Directions:
In a container mix grounded coffee and oil together. We used almond oil to prepare the mix. Now gently rub it on your lips and leave it for 5 mintues. Wash it with water or a wet sponge. You can apply coconut oil or a lip balm afterwards to make your lips smooth. You can also use a soft toothbrush for applying the scrub. Remember to not overdo it as over exfoliation can result in dry lips.
[Also Read: How to Avoid Dry Lips]
3. Vanilla and brown sugar lip scrub
This one seems straight out of the bakery. It smelled so good that we were tempted to eat it too!
Ingredients:
2 spoon of brown sugar
½ spoon of honey
1 tbsp oil of your choice
A drop of vanilla extract
A bowl to mix the contents
A small container to store the scrub if you plan to use it later
Directions
In a mixing bowl, mix all the ingredients. Gently apply on your lips. Leave it for sometimes. Rinse it with water.
This mixture works wonder for dry skin. The brown sugar in it acts as a great exfoliant on chapped lips. The scrub is one of the best home remedies to heal dry and chapped lips.
The yummy smell due to vanilla essence makes us almost want to eat it. We made the scrub little extra and stored in the container for future use. We know when we want a quick fix for our chapped lips; there is one handy in our fridge for soft kissable lips!
[sc:mediad]
Let's look at more DIY Lips Scrubs.
4. Honey & Nutmeg scrub
We saw this awesome lip scrub recipe on the internet the other day and loved it so much that we decided to replicate. The contents for this lip scrub are easily available too.
Ingredients:
1/4 cup brown sugar or regular sugar
1 Tbsp. almond oil/coconut oil/ olive oil
1 Tbsp of honey, preferably organic
1 Tbsp of nutmeg powder
1 small bowl
1 container to store
Directions:
Mix all the ingredients in a bowl. Transfer it to the jar for future use.
Gently apply the mixture on your lips and scrub it in circular motion. Rinse it with water or clean it with a sponge. You can immediately spot the difference. Follow it up with a lip balm of your choice for lovely kissable lips.
[Also Read: Ombre Lips]
5. DIY Honey lemon lip scrub
An effective recipe for luscious lips, we came across this on a website and thought to do it ourselves. It is easy to make and works wonder on the lips. You can DIY at home when you need a quick fix for those chapped lips.
Ingredients
1/2 Tbsp honey
1 Tbsp sugar
1/2 Tbsp fresh squeezed lime juice
Directions:
Mix all the ingredients in a bowl. Apply it on your lips and scrub gently in circular motion. You can also use a soft toothbrush for it. This scrub is an excellent exfoliant and cleanser. Honey is a good cleanser, sugar act as an exfoliant and lemon helps in rejuvenation.
A must try we say! Hope this article on DIY Lips Scrubs is helpful to you all.