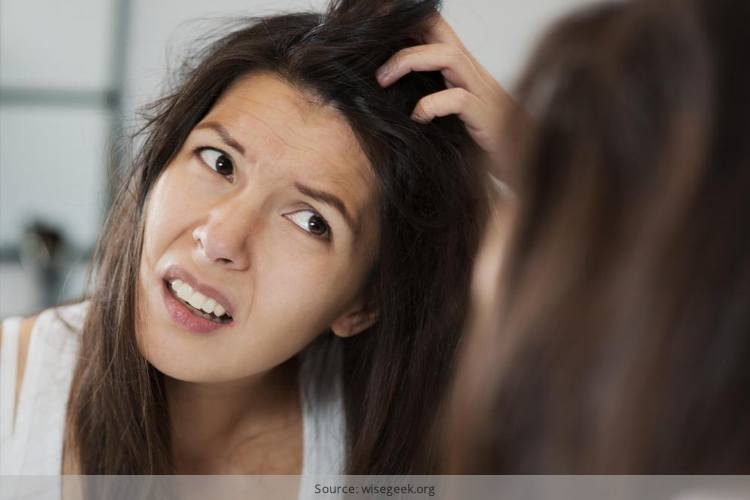 Itchy scalp is the result of undernourished hair. It becomes embarrassing and irritating when your scalp constantly itches. It is a rather troublesome. If we have to think about the root cause issue then it is negligence on our part. Small reasons like not oiling your hair and not treating dandruff on time can aggravate your problem and give way to serious issues like skin infection, swelling, flaky skin and damaged hair.
Keeping the scalp nourished and moisturized always keep any hair issues at bay. When you leave your scalp dry, your hair starts breaking and even worse it leads to serious problems.
To save you from the embarrassment of flaky dandruff and itchiness, we share to you easy home remedies for an itchy scalp. These remedies are easy to follow and require no prior practice.
How to get ride of itchy scalp
Here are some easy home remedies for itchy scalp
1. Apple Cider Vinegar To Cure Itchy Scalp
This is one simple beauty hack straight from the kitchen. Apple cider vinegar is recommendable for treatment of itchy scalp. It gives your hair the perfect body and shine too.
Add 1/4 cup of ACV to a cup of water and mix it well.
You can apply this mixture both, on dry or wet hair.
Make sure you massage your scalp well until the mixture gets absorbed completely.
Leave it on for 20 minutes. You can use a cap to cover your hair.
You can wash it off with your regular shampoo and conditioner.
It is commonly used since it has natural clarifying properties and low pH balance. It has anti-bacterial ability to stop bacteria build-up that causes dry itchy scalp..
2. Aloe Vera To Cure Itchy Scalp
Aloe Vera has soothing properties to cast away dryness and itchiness. It is said to be beneficial for the hair scalp as it promotes hair growth. You can use the Aloe Vera gel as one of the home remedies for itchy scalp.
Take some fresh aloe vera gel. If you cannot find any fresh gel, then you can use store bought ones as well.
Now using your fingers, spread the gel gently on your scalp.
Leave it on for 30 minutes before washing it off with a mild shampoo.
It naturally makes your hair softer and treats your itchy scalp.
3. Coconut Oil To Cure Itchy Scalp
Looking for how to cure itchy scalp? Coconut Oil is perfect to soothe itchy dry scalp. It is undoubtedly the best natural hair nutrition to make your hair soft, fuller, shinier and healthier.
Take some coconut oil and warm it up slightly.
You can massage the oil on your scalp and leave it for an hour.
Wash your hair after 30 minutes with a mild shampoo.
It helps to get rid of hair flaking and dry itchy scalp and also keeps the hair smooth and silky.
[Also Read: How to get rid of dandruff]
4. Baking Soda To Cure Itchy Scalp
Baking soda is another simple method to get rid of an itchy scalp. It helps to exfoliate the scalp and control dandruff from recurring.
Mix the baking soda with water and make a paste.
Before you apply this paste, put some olive oil on your scalp.
Leave it for 10-15 minutes. Rinse with water.
This is a really simple and easy method for how to get rid of itchy scalp.
5. Honey, Banana And Onion Juice To Cure Itchy Scalp
Why is my scalp so itchy? How many times have you asked this question to yourself? Well, instead of wondering why, it's time to fix it. This mixture of honey, banana and onion juice is helpful in getting rid of flakes, dandruff and inflammation.
To make this mixture, you need a ripe banana, two tablespoon of honey and an onion.
Mash the banana well and cut the onion and squeeze out the juice.
Add two tablespoon of honey and the onion juice into the banana paste.
Mix well. Apply the mixture on your scalp and leave it for 20 minutes.
Wash off with water and shampoo.
[Also Read: Home remedies for hair growth]
6. Tea Tree Oil For Scalp
Tea tree oil is recommendable for an itchy scalp. It is considered to be the best cure for dandruff flakes, fungal infections, itchy bumps on scalp and swelling of scalp skin. It also nourishes both the hair and the scalp alike.
Fortify your shampoo and add 10-20 drops of tree oil into it.
Repeat this procedure for four days a week for best results.
You can also massage the tea tree oil into your scalp for some few minutes before rinsing it off.
9. Multani Mitti Hair Pack
Multani mitti is another home remedy that can help in removing the otchu bumps on scalp. Multani mitti has a hoard of benefits and hence is considered as one of the most sought after home remedies.
Take 2-3 teaspoons of fenugreek seeds and soak them overnight.
In the morning, blend those seeds and add 4-5 teaspoons of multani mitti and 1 teaspoon of lemon juice to it. Mix them all together.
Apply this mixture on your scalp and cover your head with a cloth.
You can wash it away after an hour with cold water.
You can also use a mild shampoo while washing your hair and apply conditioner too.
[Also Read: Fenugreek Seeds For Hair Growth]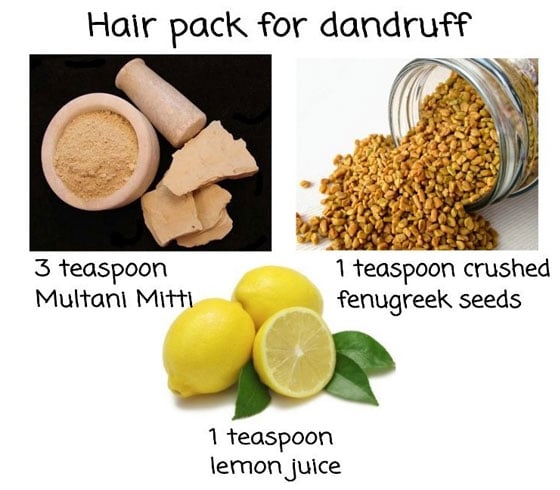 10. Orange Peel Pack
Excretion of excess oil is also one of the causes of itchy scalp. Oranges which contain vitamin C and citric acid can help in controlling the excess oil in your scalp and also condition it.
Take some orange peel and lemon juice and put them in a food processor.
Now blend it until it forms a smooth paste.
Apply it on your scalp evenly and leave it for 30 minutes.
Use a mild shampoo to rinse your hair.
For effective results, you will have to follow this remedy 2-3 times a week.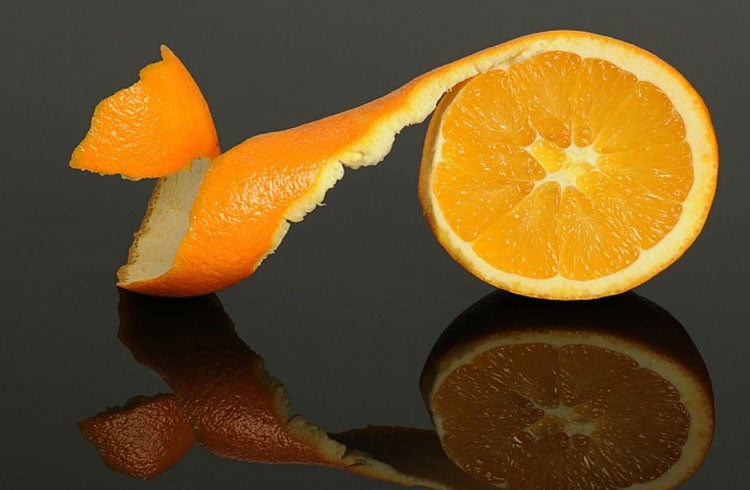 11. Neem Oil For Hair
Neem oil which is extracted from the seeds and fruits of the neem tree is an effective treatment for itchy scalp. It can also help you in getting rid of your dandruff issues.
Take equal proportions of neem oil and olive oil.
Combine both the oils together and gently massage your scalp with it.
Wash your hair with a mild shampoo after 20 minutes.
12. Listerine On Scalp
We are all aware that Listerine is used as a mouthwash, but did you know that it can cure itchy scalp? Try the below steps and say goodbye to your dandruff problems forever!
Take half a cup of Listerine and add half a cup of water to it.
Pour this mixture directly on your scalp.
Using your fingertips, gently massage it all over your scalp.
Rinse your hair thoroughly after 5 minutes.
So these are some of the home remedies for an itchy scalp. Save yourself from unattractive flaking and never leave your scalp thirsty.
Hope you enjoyed this post on easy home remedies to cure itchy scalp.